Introduction
Being one of the five people to join Axelerant's Talent Management team, which now stands at a solid six, aims at building new teams by adding efficient individuals to the organization.
The Talent Management team at Axelerant majorly focuses on building new teams which bring more value to the organization.
I can safely say the last four months have been one of the steepest learning curves I have experienced in the past four years of my professional journey. Let me tell you why.
A Bunch of Six Global Recruiters
Axelerant's far-reaching mission of expeditious growth, aligned with its global vision, called for a multifaceted team that represented that vision. And since to make great bread, you need great dough. The first step was to build a talent management team that illustrated what global means in every means.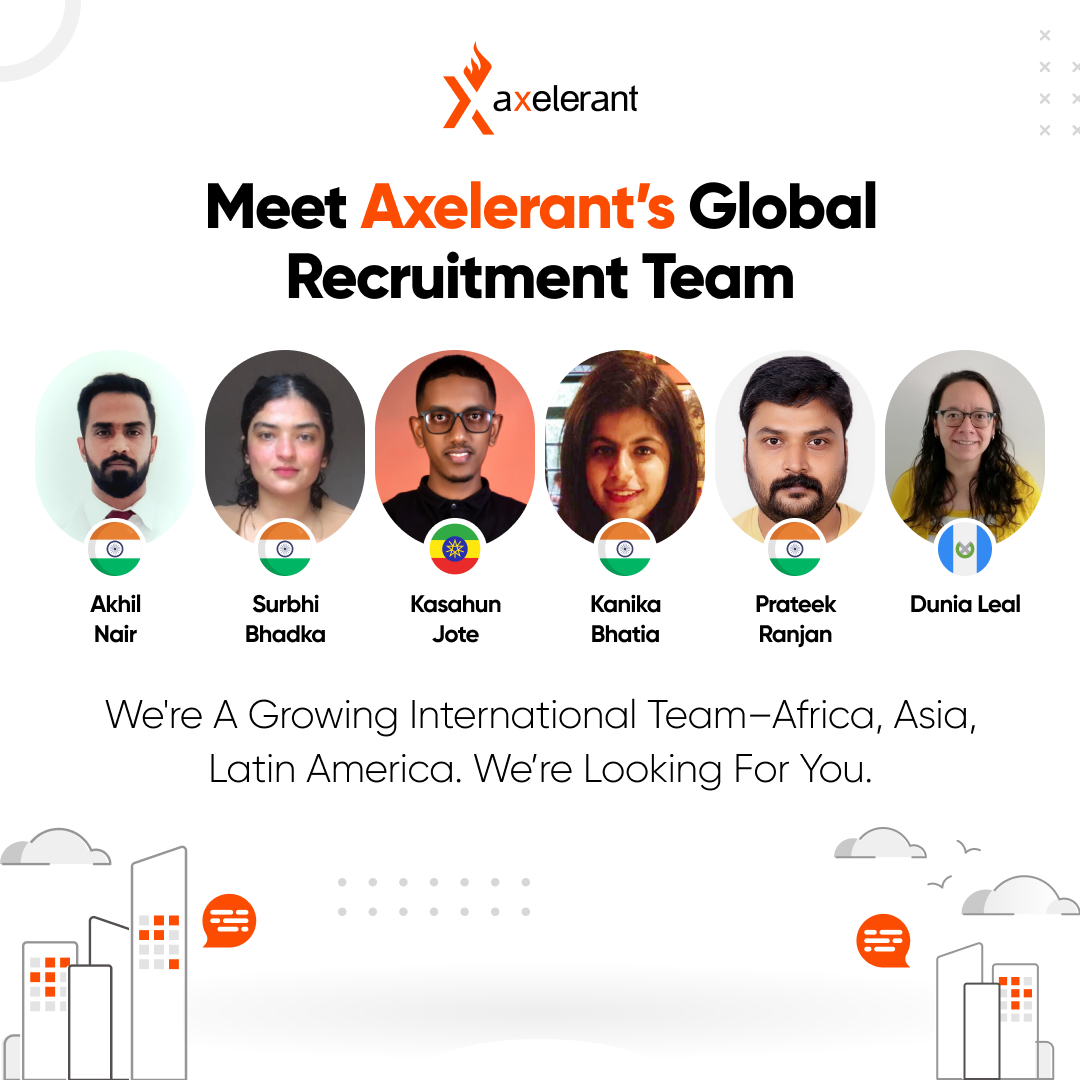 A team built with zealous members from different corners of the world, namely, India, Ethiopia, and Guatemala, under an equally diverse leadership, assembled with the motive to drop pins at every possible place on the world map (read Google map).
Going from a one-person army to a team of six, we were essentially a new company within an established company. A group of five elsewhere could have been a whole new start-up, but here, we are a piece of the puzzle that completes the larger picture.
And just like that piece of the puzzle, we have to connect to all sides for the situation to make sense, and our responsibility doesn't end there, as we also have to ensure that the other pieces connect where they should have, to ensure the story is complete.
And how do we do that, you ask? Well, the magic word here is communication!
Communication Matters
Open and transparent communication. With Axelerant being a remote organization, communication becomes our foundation, our brick, and mortar. To become best friends with technology, Zoom, and Slack happen to be our go-to hangout zones.
We encourage each other to stay connected, not strictly for business but in virtual water cooler chats, across teams. This enables us to connect better and establish a synergized channel of communication. New ideas are cheered for while new conversations are stirred up. Thus, it never gets monotonous.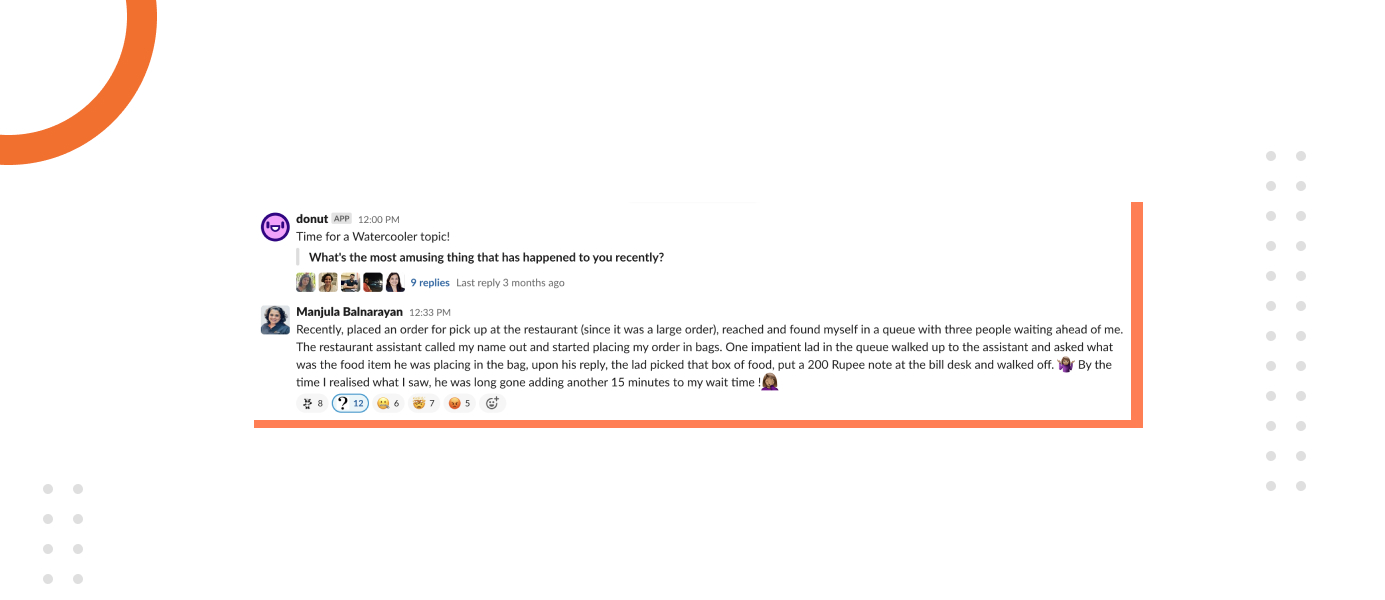 Being the responsible individuals for the greatest assets of the company, the stakes are always high. Thus, a smooth conversation channel is of utmost importance. It is to ensure nothing gets lost in translation.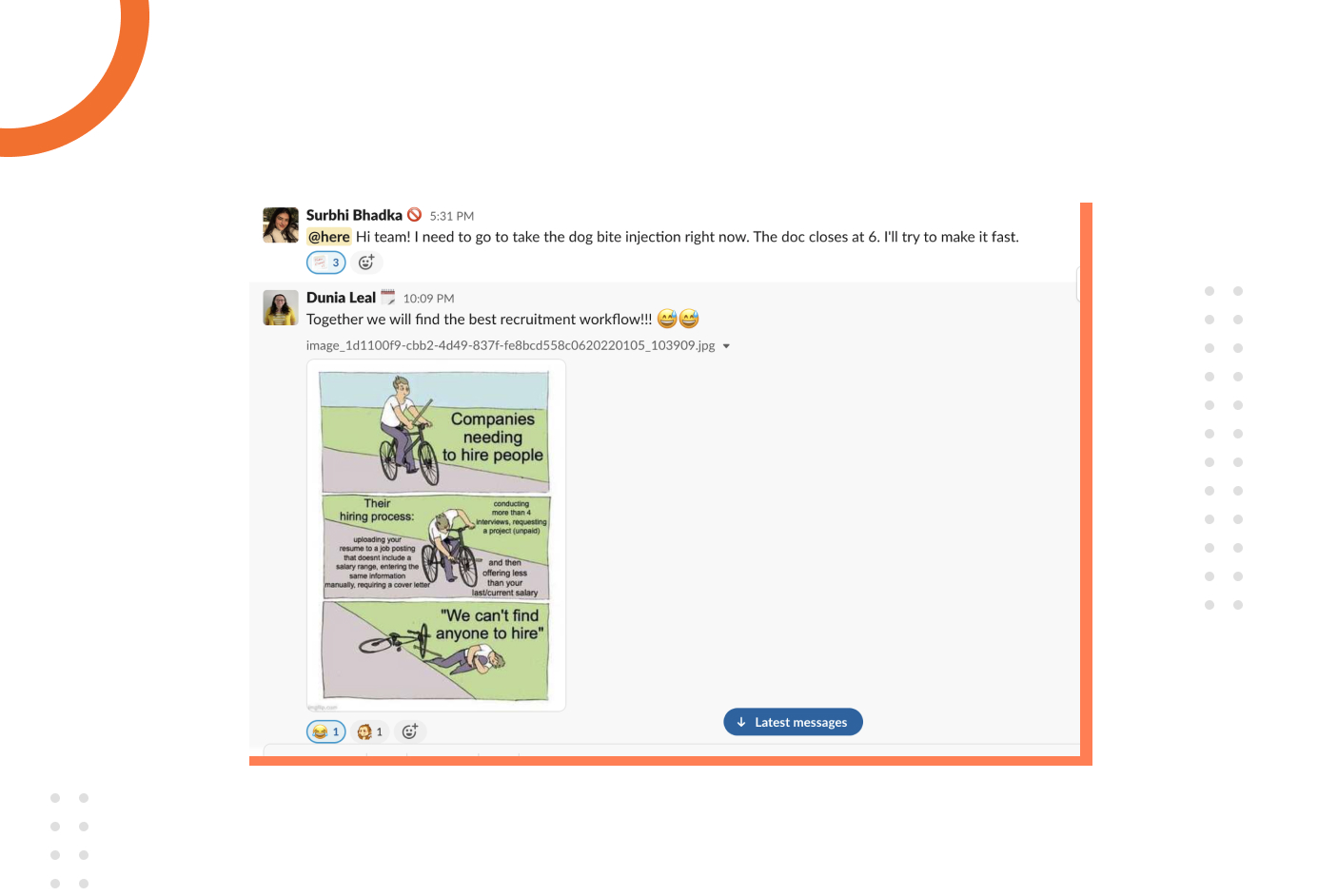 We've established a special infrastructure for intra-team and inter-team communication, including alignment sessions, performance coaching, team coaching to facilitate a smooth flow of exchanges.
Learning Experiences As/With Co-workers
As a global team, every one of us also benefits immensely from members sitting across borders. Not only does it sanction cross-cultural sensitivity, but we also get to absorb rich experiences which otherwise wouldn't have been possible in a traditional setup.
Learning Is The Key
At Axelerant, the team also places great importance on learning. Be it learning from peers, or signing up for certificate courses, your efforts in getting educated are recognized and rewarded. Here, we also tell you to go ahead and make mistakes, because you only make mistakes when you are trying something new, which leaves you with some of the biggest lessons one can learn.
Make mistakes, learn new things, own your ideas, take the lead - take this path and see where your learning curve goes. And if you are as motivated as we all are, I can tell you that you are just in to go upwards and onwards.
About the Author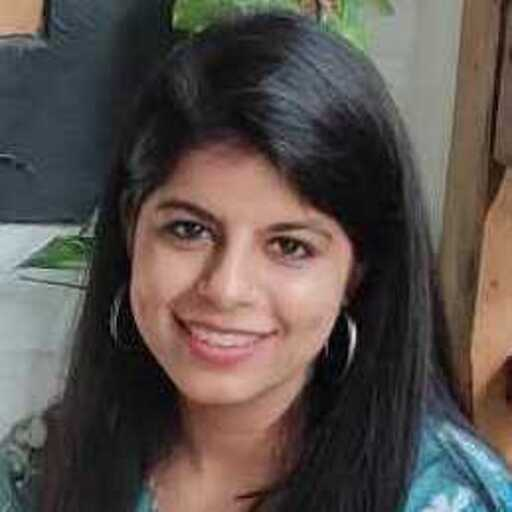 About the Author
Kanika Bhatia, Recruitment Operations Specialist II
A true foodie, Kanika loves to cook, savor Mughlai cuisine, and dream about momos. She is a plant mom who loves to garden and transform waste material into pieces of art. Her essential values? Loyalty, openness, self-respect, and wisdom.