What is the Axelerant difference?
As a global company that puts care into employee happiness, engineering excellence, and customer success, we are in striking contrast to the typical outsourcing option. We are a diverse team working remotely across many timezones, with success stories that back up capabilities, and a reputation for an unconventional work environment that empowers.
1,000+
Open Source Contributions
150+
Engagements With Partners
140+
Team Members Globally
Our ambition burns bright.
We believe that people are the secret to success. By empowering them, we create value for our customers and positively impact the world.
Axelerant values run through all interactions.

Enthusiasm
Self-management, quality, and continuous improvement.

Kindness
Relationships first and then results, fulfillment, and humility.

Openness
Trusting candor, accountability transparency, and effective outcomes.
Everything we do is outcome-focused.
We accelerate digital outcomes and scale with our customers by adopting an infinite mindset, by operationalizing a Day 1 culture (which means, treating everyday Axelerant's first), and by and demonstrating our core values in all that we do. The operational framework through which our team delivers these outcomes is called "Success Management."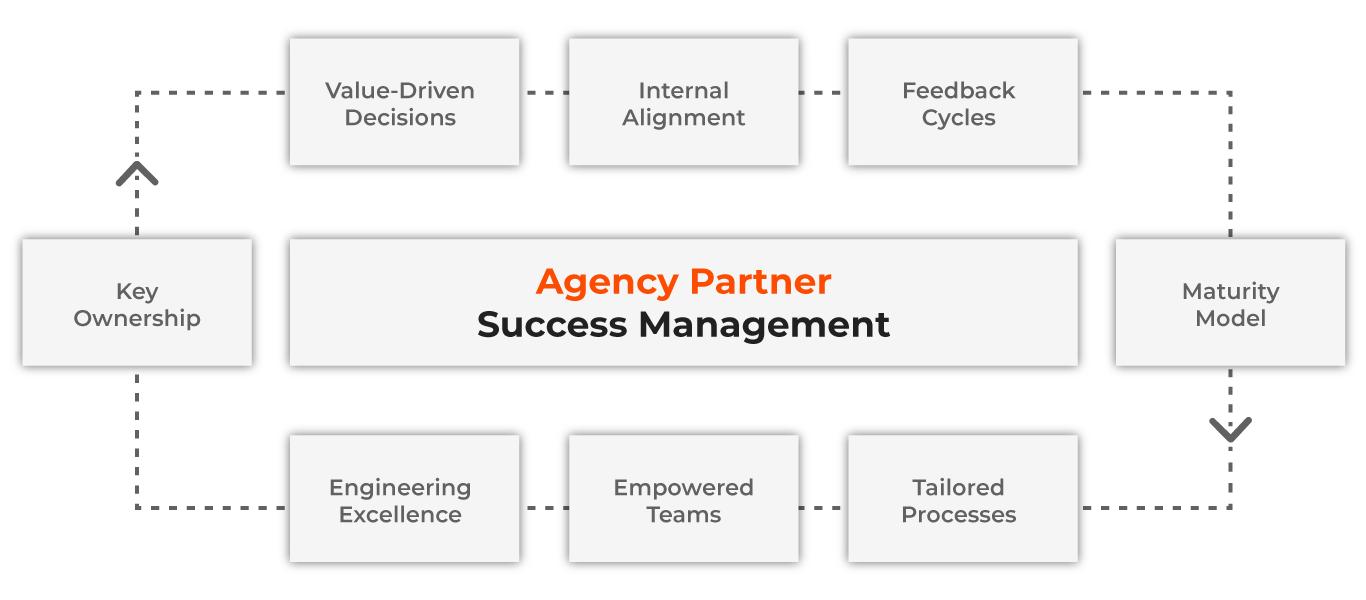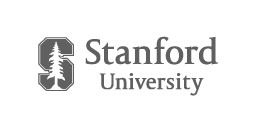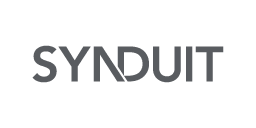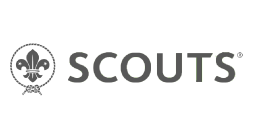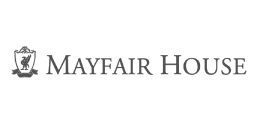 We are international.
United States of America, India, Guatemala, Morocco, Egypt, Costa Rica, Ethiopia, Canada and Taiwan. Our teams are growing steadily and spreading internationally across multiple time zones.
And as we expand, we are finding new ways to invest in local software communities like Drupal.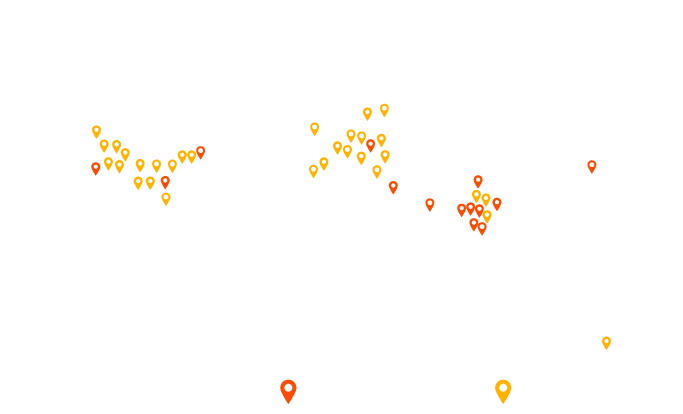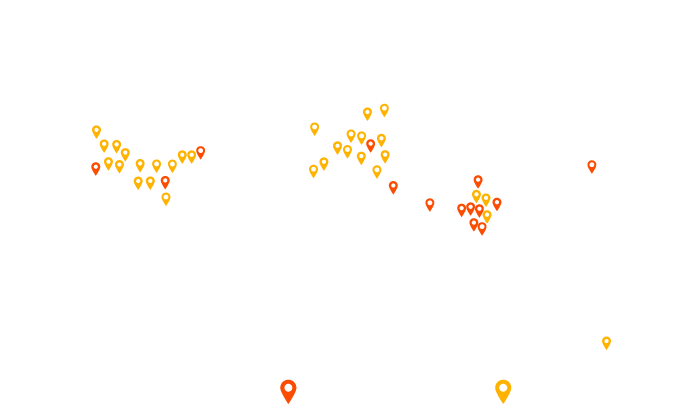 We are Axelerant.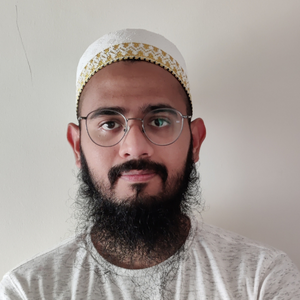 Abdeali
Frontend Engineer - L1
Abdeali lives and breathes all things tech. He explores Twitter, Reddit, and YouTube to stay informed about things. Away from work, he enjoys family time, volleyball, his swims, and walks. P.S. he will choose coffee over tea unless tea comes with ParleG.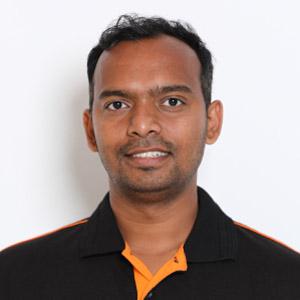 Abhay
PHP/Drupal Trainer
A computer scientist at heart, he is usually found learning new technologies, writing blogs, and watching NatGeo shows.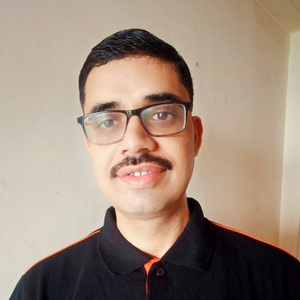 Abhishek
Salesforce Consultant
Abhi likes to contribute back to society, learn new skills from Trailhead, and when away from his desk, he spends quality time with his kids and helps out his wife and mother. When engaged, challenged, and appreciated at work, he's unstoppable.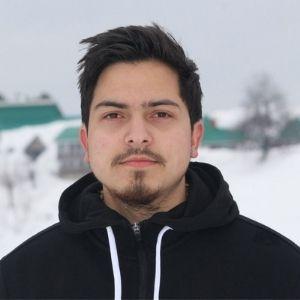 Ahsan
Frontend Engineer - L1
A sci-fi movie buff who occasionally enjoys comedy, Ahsan spends his free time playing games on his computer or phone and hanging out with friends. Helpful and curious by nature, his hobbies include photography, cooking, and traveling.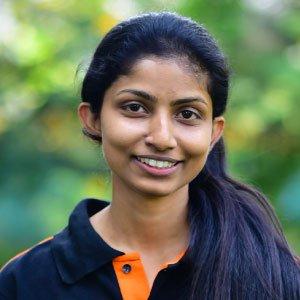 Akanksha
PHP/Drupal Engineer - L3
Voracious bibliophile. When she's not working, she reads; when she's not reading, she works. 100+ books annually, eight-plus monthly, two weekly—cover to cover, no excuses.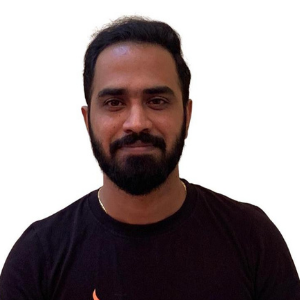 Akhil
Recruitment Operations Specialist
With a keen eye for detail, Akhil enjoys cooking, motorsports, and reading. When not at work, you will find him catching up with friends and family over coffee.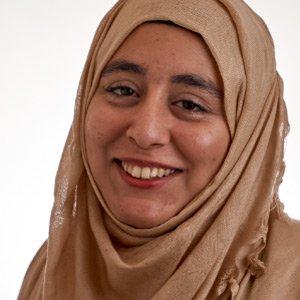 Aliya
Frontend Staff Engineer
When she's not at her desk, she's creating delicious culinary confections. Strangely enough, she's one of the few who finds movies extremely boring.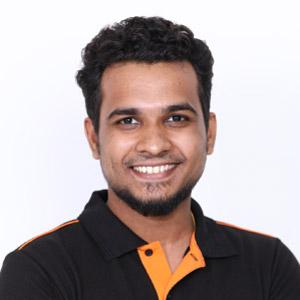 Aman
Account Manager
Aman's life motto- Eat, Work, Sleep - Rinse, and Repeat! Often found munching at midnight while also hugging his bed, this bibliomaniac hates uncleanliness and big, grown-up dogs.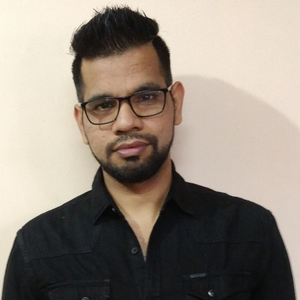 Amol
Senior Drupal Engineer
Sports, cooking, and photography excite Amol. He values a positive mindset at work. For fun, he enjoys his morning tennis sessions with friends, stays updated on football, brings Western and Indian cuisines to life, and helps his mother whenever free.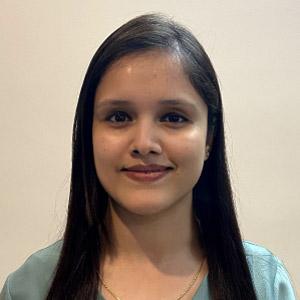 Anjali
Frontend Engineer - L2
A creative at heart, you will find her painting canvases or watching vampire, and witch-hunt themed entertainment when not at work. She also enjoys planning the next outing/trip or replicating recipes from YouTube.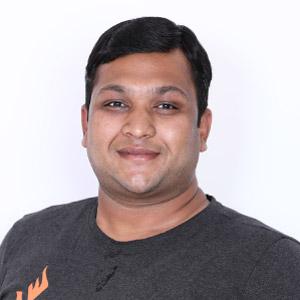 Ankit
PHP/Drupal Engineer - L3
Off work, you'll find him at the gym, jamming out to music while he scans feeds, appeasing his inner news junkie.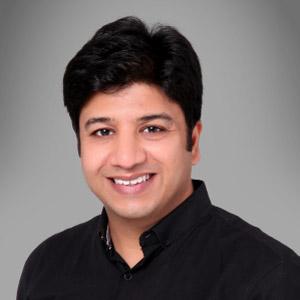 Ankur
Chief Executive Officer
Constantly learning, ever caring, always faithful to what's right for Axelerant, family, and friends, Ankur loves to try new things and be around people. He considers himself an eternal optimist and believes that people + technology will lead to a better future. He's a long-time Yellow Jacket with Computer Science and MBA degrees from Georgia Tech.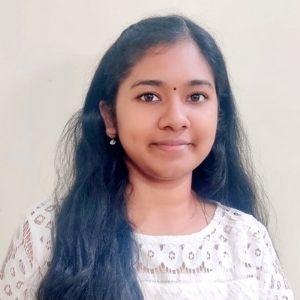 Annam
QA Engineer - L2
A zealous personality, Ann loves to travel and is obsessed with dancing. She believes in inspiring her team to do the impossible by not letting fear get in the way. When away from work, she likes to organize her home space, read books, or watch regional films.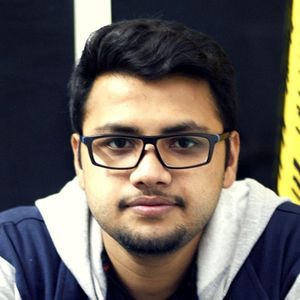 Aritra
Quality Assurance Engineer II
Aritra gets excited about photography, video games, and sports. He prefers smart work over hard work, and once away from his desk, he enjoys playtime with his pet rabbits.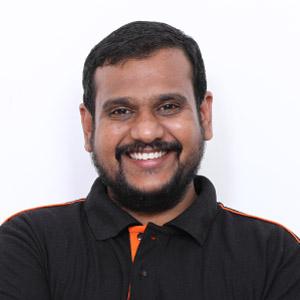 Aroop Kumar
Senior UX & UI
He loves mythology, is a talented storyteller, and has a thing for nicely done comics and toons.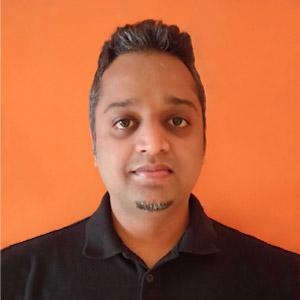 Ashish
QA Engineer - L3
A tabla player, Ashish also enjoys running, cycling, and driving. Shy but friendly, he strongly believes in Karma. When not at work, you will find him planning the next outing with his family or playing with his toddler.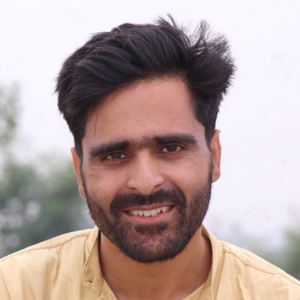 Auqib
Associate Software Engineer
A super fan of League of Legends, Auqib loves online gaming. Patient and perseverent in nature, he also likes to get creative and finds new ways to code. When time permits, he would learn to sing and dance someday.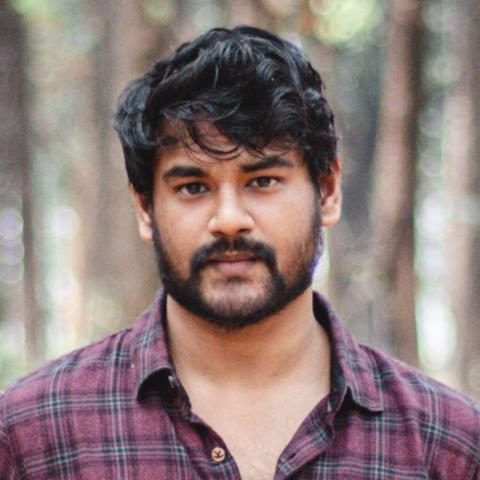 Avinandan
QA Engineer - L2
This Jane Austen fan has a secret hideout for when he feels low. When not at work, you will find Avi playing cricket, being competitive on the badminton court, fishing, or working out. He can't sleep if his code doesn't work.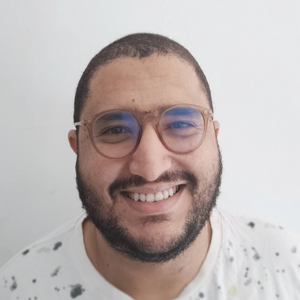 Badr
Vue.js Developer
Enthusiastic about being in a diverse team, Badr keeps an upbeat attitude towards work. When he is not coding, he watches anime, improves his skills, and enjoys time with friends and family.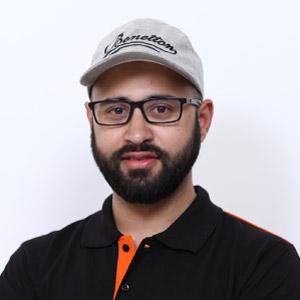 Bassam
Director of Frontend Services
Away from work, he likes cooking with his wife, reading comic strips, or playing around with programming languages for fun.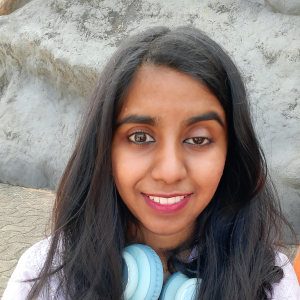 Bhavana
Revenue Operations Specialist
From watching documentaries, thrillers, historical movies, and consuming wildlife content, to dancing and traveling, Bhavna's interests are as diverse as they can be. She is currently exploring the world of animation. Her guiding principle in life? Openness, empathy, and gratitude.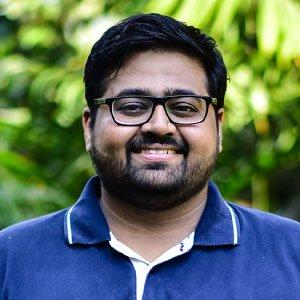 Bhushan
PHP/Drupal Engineer - L3
Our introverted philosopher (obsessed with "factoids") and cinephile—but not horror films, he hates those.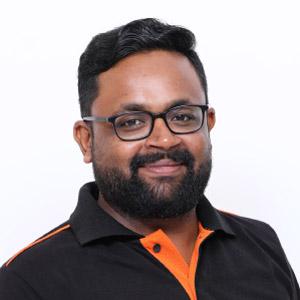 Binny
PHP/Drupal Engineer - L2
Addicted to Quora, he is a geek but also gentle and nostalgic. His idea of an enjoyable holiday is a quiet day relaxing at home. And if you find him pulling his hair, he is probably deep-diving in his thoughts!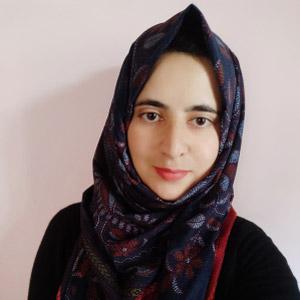 Bisma
Frontend Engineer - L1
A fitness enthusiast and nature lover, Bisma wants to make the world a better place by respecting and helping each other in any possible way. After-hours plans? Gardening, cooking, watching documentaries, and of course, hitting the gym for a workout!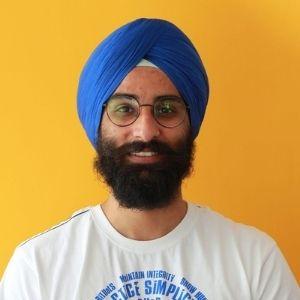 Brahmpreet
Marketing Program Lead
Undaunted by failure, Brahm values hard-work, honesty and staying true to one's words. He also uses the power of words to write and express through poetry. He loves spending quality time with his family and binge-watching while enjoying a cuppa black coffee.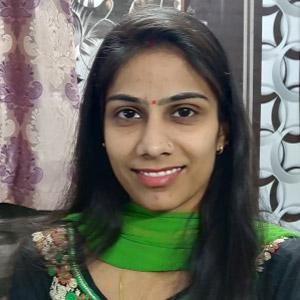 Deepa
PHP/Drupal Engineer - L2
A Hollywood horror and thriller movie fan, "Deepu" loves teaching and playing with her daughter when not at work. She is helpful and generous by nature and her hobbies include cooking and interior decorating.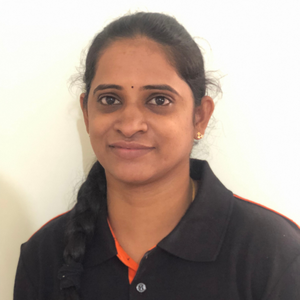 Deepthi
Site Reliability Engineer - L2
Deepthi gets excited about travel and movies. Her time away from work goes into building wholesome experiences with her daughter. Her essential life values? Kindness, happiness, balance.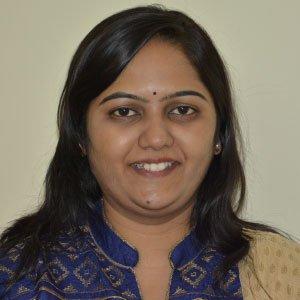 Deepti
QA Engineer - L3
She may seem quiet at first, but she's really very talkative and joyful! When she's not at work, she loves going out shopping or watching movies with her parents.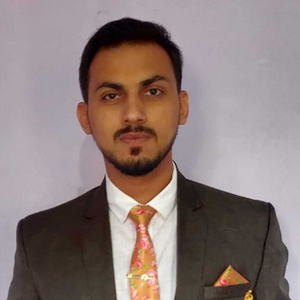 Dhirendra
PHP/Drupal Engineer - L2
Simple in nature, Dhirendra has a flair for cricket, football, and indoor games. He also cherishes time with his family in his village.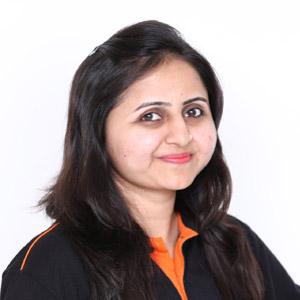 Disha
PHP/Drupal Engineer - L3
Independent vacation planner who enjoys her freedom, spending time with family offwork, and showing up to places on time.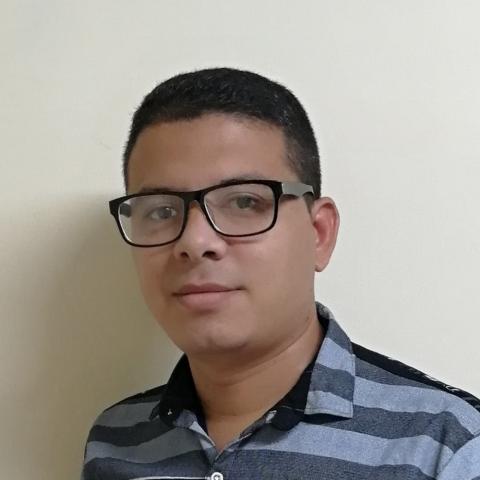 Disnel
PHP/Drupal Engineer - L1
Always in a happy mood, Disnel has a great sense of humor. An aviation fan, he enjoys riding his bike, watching TV series, and spending quality time with his son when not at work.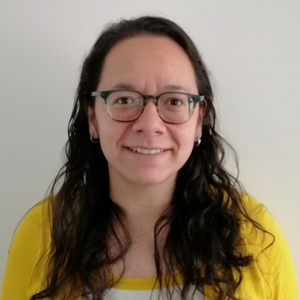 Dunia
Global Recruitment Manager
Dunia is a dog person who loves travel, dragon boat training, food (especially sushi and desserts), and insights into different cultures. Away from her desk, she enjoys her family time, people interactions, and Television.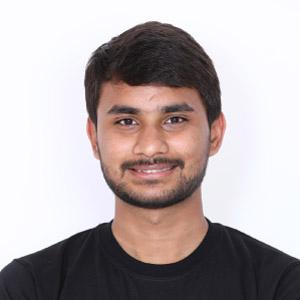 Gaurav
PHP/Drupal Engineer - L3
Offline, he's joking around with family, playing cricket, or binge-watching comedy shows—laughter being his necessary ingredient for each.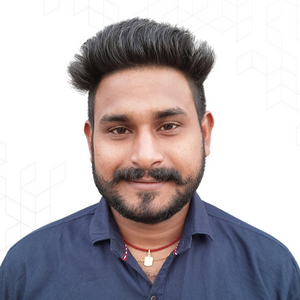 Gaurav
PHP/Drupal Engineer - L2
Gaurav gets excited about music and Kabaddi and likes to spend time away from work with his family and friends. His essential values are to focus on health, innovation, knowledge, and peace.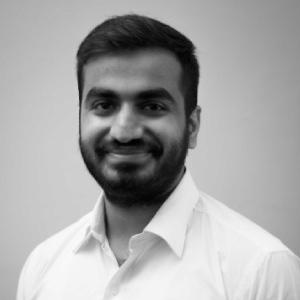 Gaurav
Senior Drupal Engineer
GK is a storyteller. An Arsenal FC fan, he also enjoys reading Amish Tripathi's works on Hindu Mythology. He has been spending every Friday evening at his favorite bar for more than two years now. Need a dose of sarcasm? He is your guy!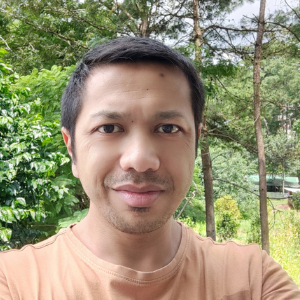 George
PHP/Drupal Engineer - L2
A coffeeholic, guitarist, and drummer, George grows his own veggies and cooks over the weekend. This MCU fan is also a war and conspiracy movies enthusiast. He enjoys testing out cool new tech in town; live-streaming using multiple cameras being his latest stint.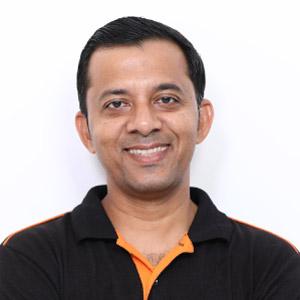 George
Senior Project Manager
Versatile, ambitious, and unimpeachable, George is obsessed with improving himself both personally and professionally. When not at work, he switches between playing with his son and reading.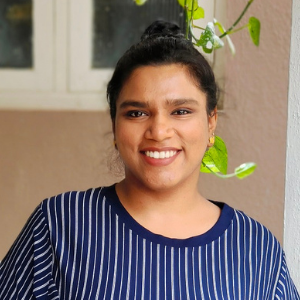 Gnanakshi
Social Media Marketer
Gnanakshi bakes and explores different food recipes, travels to get out of her comfort zone, and binge-watches TV Series when she is away from her desk. Tough, optimistic, and versatile by nature, she also writes poetry.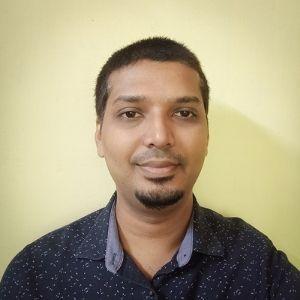 Harikrishnan
Pre-Sales Consultant
An adventurous soul, Hari enjoys getting behind the wheel to explore tourist spots, delectable bites and different cultures. When he is not doing this you will find him playing around with his daughter and helping his wife. Need Malayalam and Tamil movie recommendations? Hari is your guy.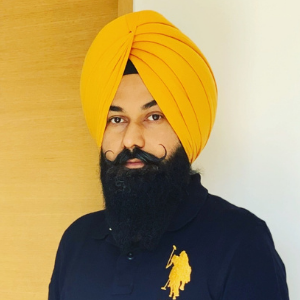 Harjap
Visual Designer - L2
Harjap is a risk-taker and an absolute coffeeholic. He gets excited about shoes, books, and takes style inspiration from movies. His life's philosophy is to 'Learn, rinse, and repeat'. When away from work, he enjoys play-time with his son.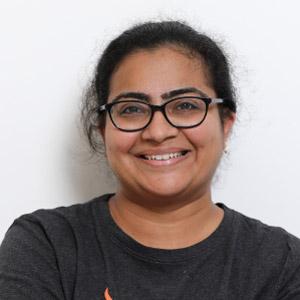 Hetal
Director of Delivery Services
When she signs off, you'll catch her planning her next vacation with friends, playing with her toddler, or picking out her next book on working moms.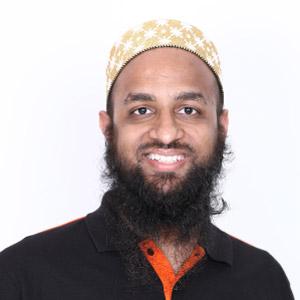 Hussain
Director of PHP & Drupal Services
Hussain is a calm ambivert who'll surprise you with his sense of humor (and sublime cooking skills). Our resident sci-fi and fantasy fanatic.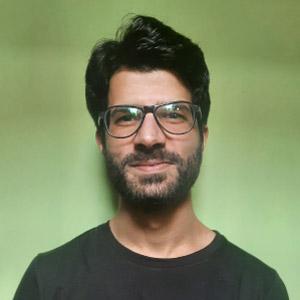 Imran
Frontend Engineer - L2
"Give respect, show gratitude, help one another and be at peace" is the principle Emmei lives by. You will find him taking power naps, meditating, taking lessons on Udemy, or watching nature specific videos when not at work. He is also addicted to code and learning new tools.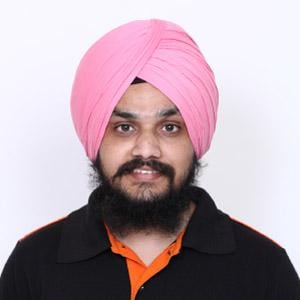 Inderpreet
Site Reliability Engineer - L2
Kindhearted cinema buff who loves reading, watching movies, and day dreaming about space exploration.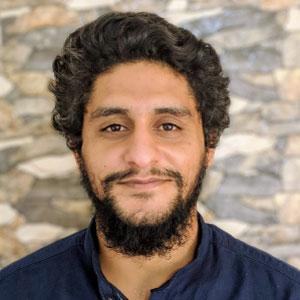 Ishan
Frontend Engineer - L1
A Sci-Fi Movie fan, Ishan wears bell-bottoms and boots. He loves Contemporary Arts and the nineteen-seventies. When not at work, you will find him exploring mountains or swimming after the sun sets.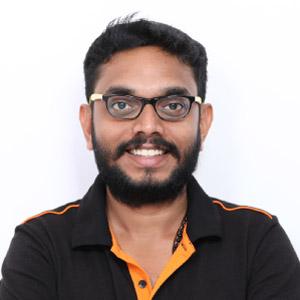 James
Frontend Engineer - L2
With a newly found passion for music, James has plans to fly! A Potterhead, who despises insects, pests, and one-man-heroism movies, he also believes that he can read minds. This dare dreamer's call-sign? Spiderman!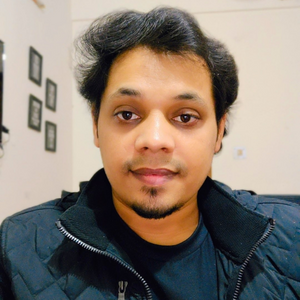 Jasbir
Frontend Engineer - L2
Jasbir loves nature, goes on solo bike trips to the mountains, plays video games, and learns about new technologies. During weekends, he also enjoys visits to his village and farm fields.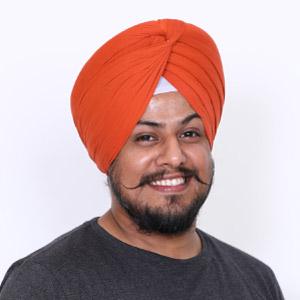 Jaspreet
Project Manager - L2
Nickname: Jazz. Family man, obsessed with watching, playing, reading about cricket—if you play a round of "snooker" with him, prepare to lose.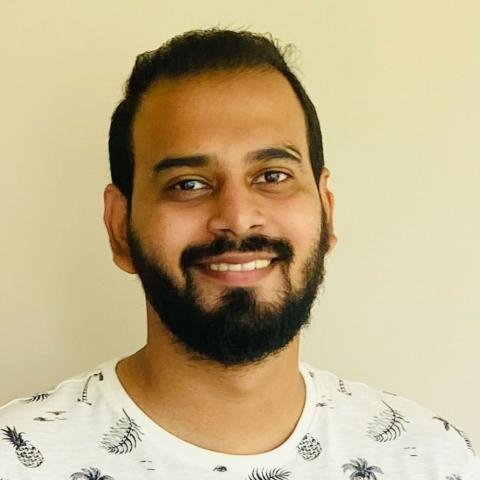 Jayson
QA Engineer - L2
A self-taught professional who advocates kindness and gratitude, Jayson is obsessed with his new born. He enjoys a game of football or badminton and is a big fan of EDM (electronic dance music.) He spends his weekends outdoors with his family.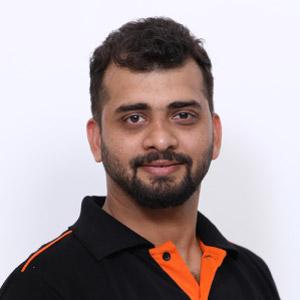 Jitesh
PHP/Drupal Engineer - L2
Obssessed with cricket and Minesweeper, he prefers staying away from books and movies. He hates slow internet.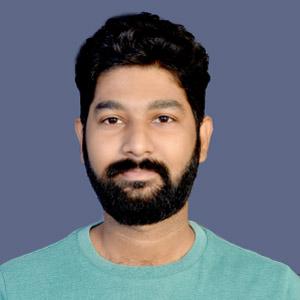 Joshua
PHP/Drupal Engineer - L2
A creative at heart, Joshua enjoys gardening, maintains a balance between empathy and responsibility, and believes in acceptance, family, and community. He buys remote-controlled toys but only to dismantle them and understand the mechanism.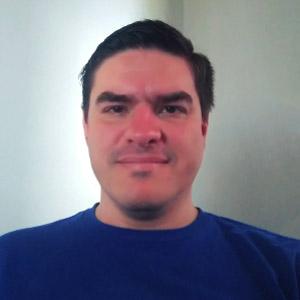 Juan
QA Engineer - L2
Juan is a happy, friendly tech guy who enjoys metal music and studying Japanese. A chocoholic and an acrophobic, he enjoys walks alongside beaches and being a good listner while hanging out with his friends.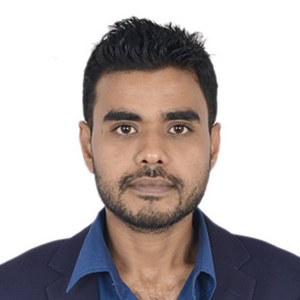 K Sharma S
Associate Director of Strategic Accounts
K Sharma S loves to get lost in the woods, adopt dogs, have an Espresso or two, and read fiction and management books. He does not compromise with his principles and values while trying to be practical and insightful.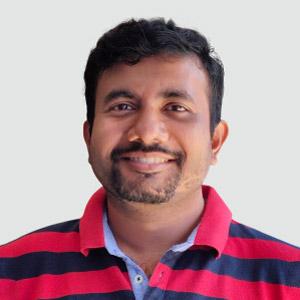 Kalaiselvan
Drupal Staff Engineer
A spiritual at heart, Kalai never forgets that life is a gift. Also a hollywood movie buff and an ambivert, when not at work, you will find him spending time with his son.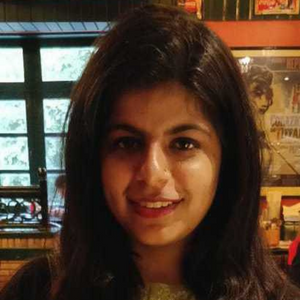 Kanika
Recruitment Operations Specialist II
A true foodie, Kanika loves to cook, savor Mughlai cuisine, and dream about momos. She is a plant mom who loves to garden and transform waste material into pieces of art. Her essential values? Loyalty, openness, self-respect, and wisdom.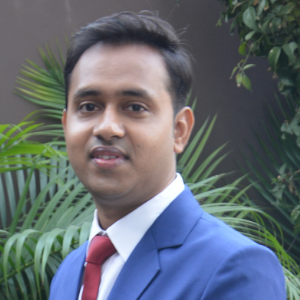 Kartik
Project Manager - L2
Kartik's favorite sports are badminton and cricket. He binge-watches suspense thrillers, cooks with his wife, and spends time with the WordPress community at leisure. He also likes to befriend new people and travel to different places.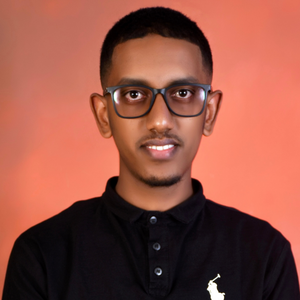 Kasahun
Recruitment Specialist I
Optimist and curious by nature, Kasahun appreciates humor and prioritizes health, self-love, and his close relationships. When away from his desk, he enjoys sitcoms (especially F.R.I.E.N.D.S.), browses social media, or sways to loud music.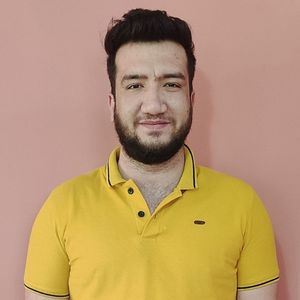 Kashif
Quality Assurance Engineer II
A reliable and meticulous team member, Kashif loves to solve puzzles, watch documentaries and sci-fi films, and read technology-based articles. In his free time, he meditates and gardens. His values? To build a better society and uplift others.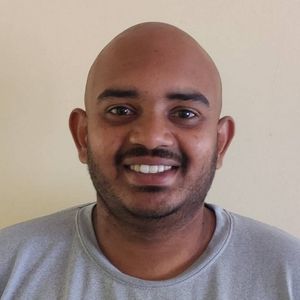 Kedarnath
Wordpress Developer II
Kedar is a tech geek who gets excited about movies and long drives. He values trust and transparency in his team members, and once away from work, he likes to walk, enjoy the fresh air, and catch up with friends.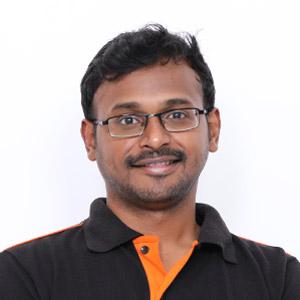 Kiran
Business Automation Engineer II
"KT" is an avid dreamer trying to fulfil his dreams. He's creative, adventurous, and loves to experiment—when he's not at work, he's out exploring.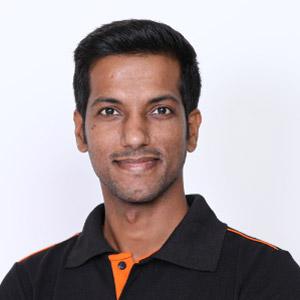 Kunal
PHP/Drupal Staff Engineer
On his downtime, he blows off steam with hyped up ping pong matches. You know, the kinds you lose.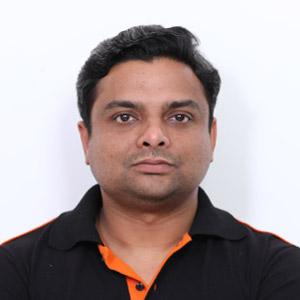 Lomas
PHP/Drupal Engineer - L2
Lomas is famous for his exuberant laugh, and much-maligned among friends for his slow driving. On weekends, you'll find him at the gym or watching a web series.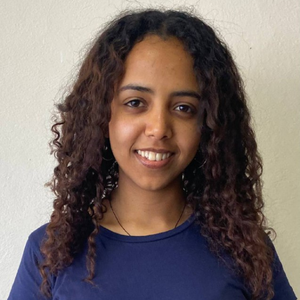 Lydia
Frontend Engineer - L1
Anything cooking-related, and Lydia's interests are heightened. She loves to explore and prepare new recipes. Away from work, she spends time with her mother, friends, or watches movies (unless the genre is horror).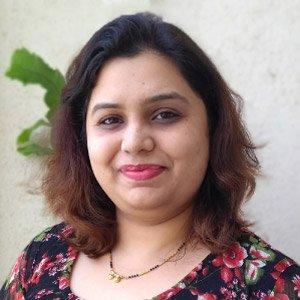 Maithili
PHP/Drupal Engineer - L2
Gardening daydreamer outside of work, who enjoys cooking tasty recipes for her family.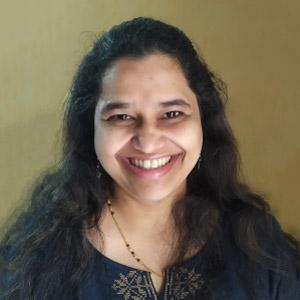 Meghana
Project Manager - L2
A beach-lover and die-hard Bollywood fan, Meghana is passionate about writing stories and poems. A doting mom to her toddler, they both relish chocolates and Indian street foods.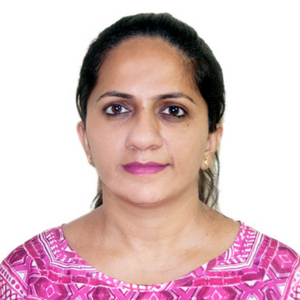 Merlyn
Project Manager - L2
Merlyn loves to prepare new recipes, watch cartoons with her kids, shop, and take care of her pets. She enjoys films, is a Marvel fan, and specifically enjoys the X-Men series.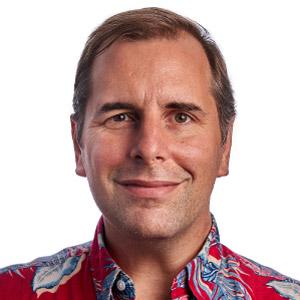 Michael
Chief Success Officer
A boundless Virgo water-rat, Drusus & Jace's remote dad, for @Axelerant's success, of conscious choices and simple living by kindness through curiosity and reflection.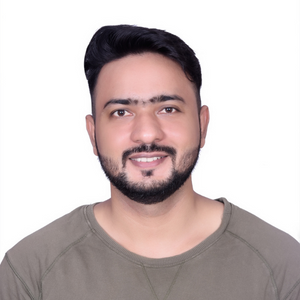 Mohammed
Senior Drupal Engineer
A history and fitness enthusiast, Mohammed loves to learn and play around with new tech. In his free time, he likes to watch movies and cricket matches. His list of work ethics? Clear communication and being a team player.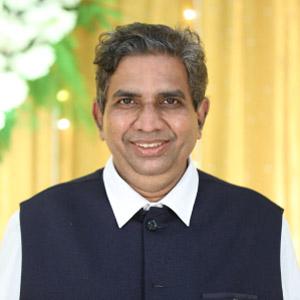 Mohan
Senior Project Manager
A passionate at heart, Mohan likes playing badminton, swimming, exercising, meditating and eating fruits with filter coffee. Two things he absolutely cannot miss: Bathing twice a day and performing 'puja' atleast once every day.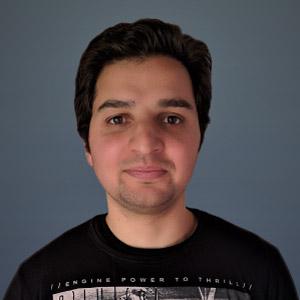 Mohd Aqib
Senior JavaScript Developer
Obsessed with keeping up to date with the latest tech, Aqib is addicted to drinking tea. Interested in spirituality and future predictions, you will find him doing household chores or playing cricket when not at work. He never misses a day at the gym.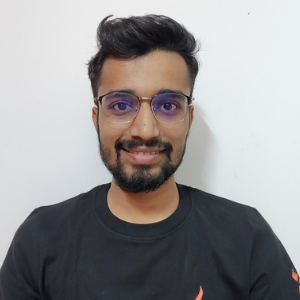 Mohit
PHP/Drupal Engineer - L2
A techie geek, Mohit is a guitarist by passion. He finds new and creative ways to make his work even more fun. When away from his desk, he spends time with his friends, watches Holywood TV series, and adds more music videos to his YouTube channel.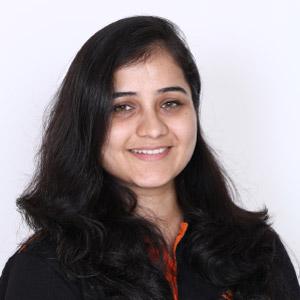 Monisha
Senior Project Manager
A self-proclaimed-organising-expert, a memorabilia-hoarder, and a plant-mom, she loves spending time with her family that includes Imli, her Golden Retriever.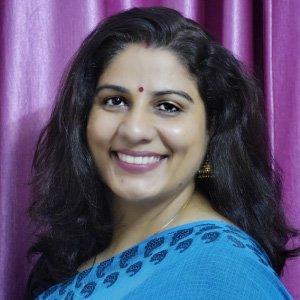 Mridula
Director of Learning & Development
Outside work, Mridula is a Poetess, Psychotherapist, Numerologist, and Reiki healer. She loves to read, swim, cycle, and take nature walks.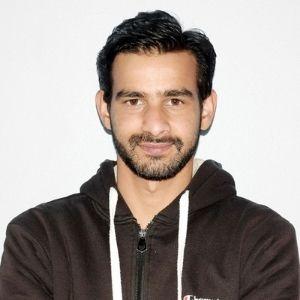 Mudasir
Frontend Engineer - L1
With discipline, humility, and loyalty as his prized values, Mudasir is living the life of his dreams. Climbing mountains, exploring the woods with his friends, playing video games, and watching movies are activities he engages in when he is not dedicatedly coding.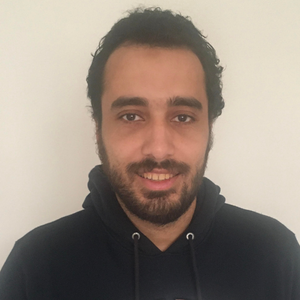 Muhammad
Senior Drupal Engineer
Muhammad built structures with LEGOS as a child, and now builds and architects web applications professionally. He reads, enjoys football, PS gaming, and movies (but scratch off the romantic genre).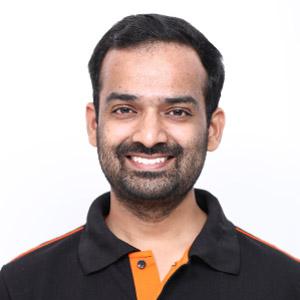 Mukul
Program Manager
Outside of work, he enjoys reading management books, playing the flute, or watching the latest superhero movie with his friends or family.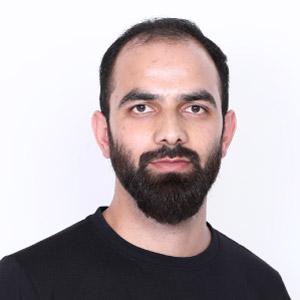 Muneer
Frontend Engineer - L1
He loves history, sci-fi and gardening. When he's not spending time with family or teaching students at his alma mater, he's grabbing his car keys and going for a long drive.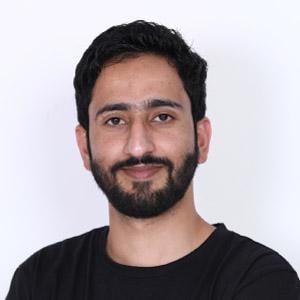 Murtaza
Frontend Engineer - L3
He's a positive-thinking, coffee-loving shutterbug, who's hilariously afraid of spiders despite being our resident superhero movie buff.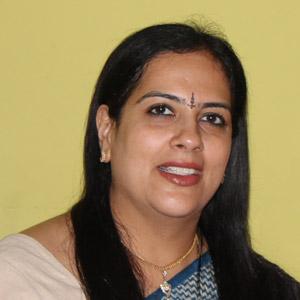 Nanditha
Performance Coach
Nanditha is an unconventional parent. She likes guavas, enjoys driving and takes care of stray animals. A Brené Brown fan, you will find her at a nearby bookstore when not at her desk.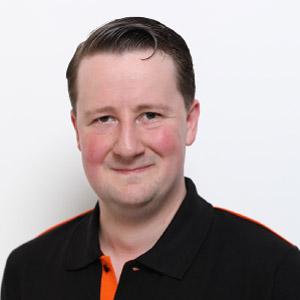 Nathan
Director of Marketing
D.C.-based consumer of old world wine and the written word. Offline you can find him spending time with his family on an adventure in Northern Virginia.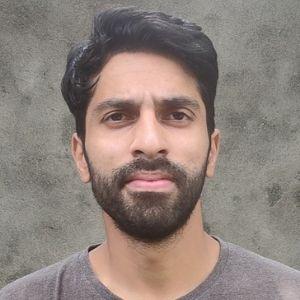 Naveed
Graduate Engineer Trainee
Naveed's list of essential values includes traits like honesty, happiness, awareness, and positivity. He appreciates books that teach him about life and personal well-being. While away from work, he values spending time with family, playing Cricket, gardening, or learning about remarkable new technologies.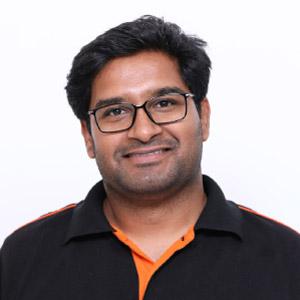 Naveen
QA Engineer - L2
He loves eating, is a great listener, and can teach anyone how to drive a car. Off work, he's usually binge-watching episodes of his favorite shows.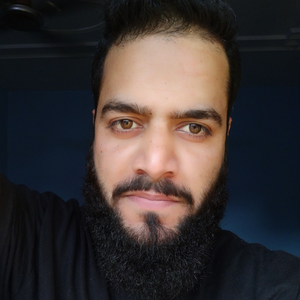 Nazrul
Associate Software Engineer
An all-time MCU fan and foodie, Nazrul loves to explore and learn new technologies. He also reads and enjoys gaming. Open to changes and suggestions, he appreciates honesty and integrity.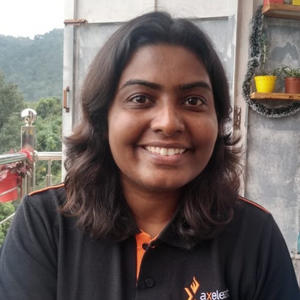 Neetika
Senior Quality Assurance Engineer
Foodie and traveler by nature, Neetika finds offbeat destination plans most exciting. She also treks and enjoys lazy time with her pet, Momo. With "do good, be good" as her mantra in life, she looks at work as a fun exercise.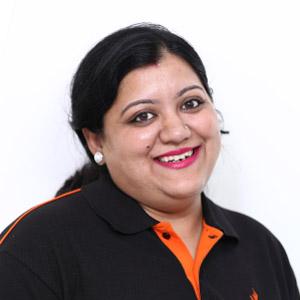 Nikita
Quality Assurance Staff Engineer
"Nikki" is a shopaholic with wanderlust, who loves Bollywood movies and good food; offline, you'll find her doting on her beautiful baby girl.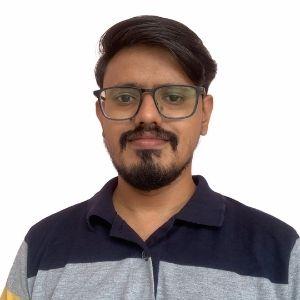 Nilesh
PHP/Drupal Engineer - L3
Nilesh values professional growth with a personal life balance. When away from work, he spends time with his family or listens to audiobooks. These days you can also spot him cycling! Friendly by nature, he is always eager to learn. You can trust him to share valuable insights and keeping his calm even in difficult situations.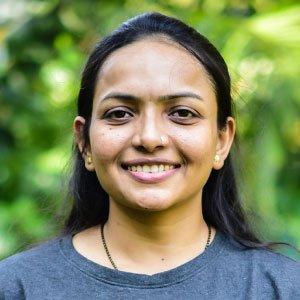 Parita
QA Engineer - L2
She loves singing and being around children and the elderly, and can't stand the sight of a bug in her food! Off work, you'll find her spending quality time with her family.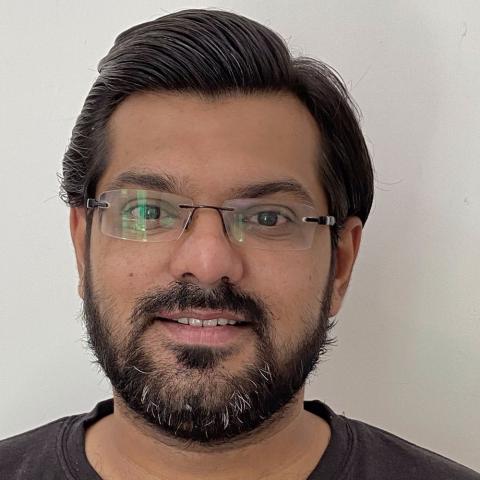 Parth
PHP/Drupal Engineer - L2
You will find Parth either in his balcony garden or cooking authentic Gujarati delicacies, or traveling to India's secluded corners when not at work. Always ready to support people around him, his essential life values are clarity, happiness, and passion.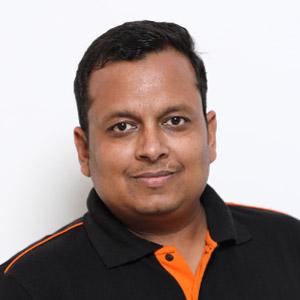 Piyush
VP Sales & Partnerships
Curious, restless, and nocturnal. He's a jazz-lover and a sci-fi movie geek with a passion for social justice.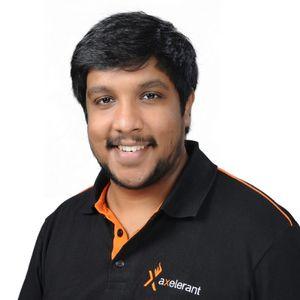 Pradheep
Senior Account Manager
Pradheep is an avid traveler and a big-time movie aficionado at heart. Through these, he learns and explores new cultures and histories, and forms a connection with them. His guiding principles? Kindness and empathy.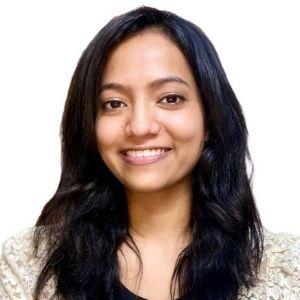 Pranjali
Social Media Marketer
When she is not churning our social media campaign ideas, you will find her traveling to places rich with flora and fauna, cooking, binge-watching, reading or exploring cafes with friends. Have a movie or book recommendation with twisted plots and complex characters? Pranjali is all ears!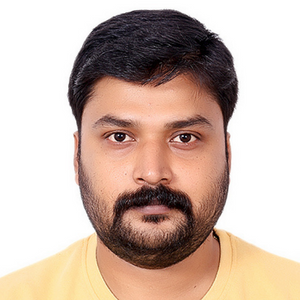 Prateek
Recruitment Operations Specialist - L2
Dependable and humble in nature, Prateek loves to socialize, travel, ride bikes, spend quality time with loved ones, and play snooker. He has an eye for the details, values teamwork, and always keeps a positive attitude.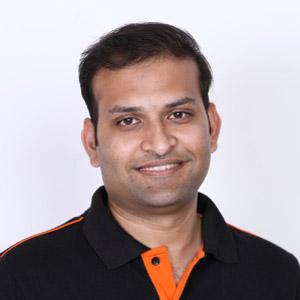 Prateek
Director of Consulting Services
Offline, if he's not spending time with his daughter, he's either on the field playing cricket or in a chair with a good book.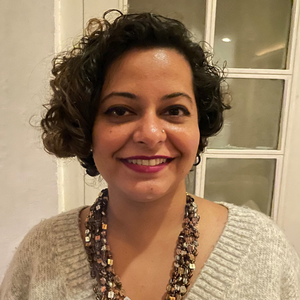 Priyanka
Senior Content Marketer
Priyanka enjoys long drives, war/history movies, dark comedies, and music that ranges from Pink Floyd to Kishore Kumar. Sleep is very important to her and so is standing up for what's right rather than what's easy.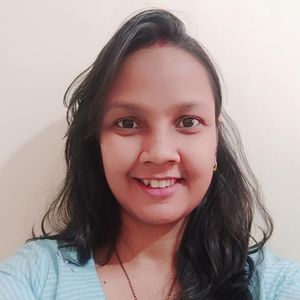 Priyasi
Quality Assurance Engineer II
Priyasi enjoys thriller novels and series that can keep her up all night. Aside from work, when she is not occupied by her toddler, she likes to decorate rooms, read, and write poetry.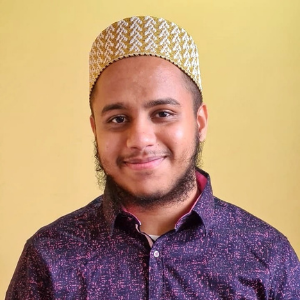 Quraish
Frontend Engineer - L1
Quraish invests his time in painting, cooking with his mother, and watching movies- all with an unrelenting intent to understand life better. He also sets time aside, away from all devices for deep contemplation. When not at work or doing the above, you will find him fancying elite wristwatches.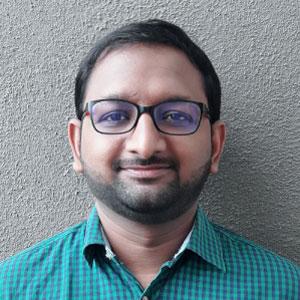 Rahul
PHP/Drupal Engineer - L3
Rahul's favorite things are reading, taking long walks, and cycling. When not on his computer, he loves spending time with his family or teaching underprivileged children about technology at local events.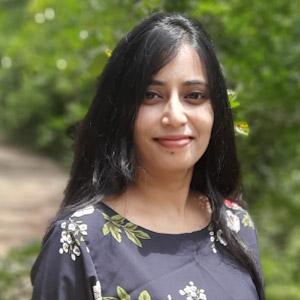 Rajani
People Operations Specialist - L2
A chocoholic and leisure traveler, Rajani enjoys watching Netflix series or movies. When not at work, she is either out shopping, sipping coffee with friends at a cozy cafe, or having a gala time with her daughter.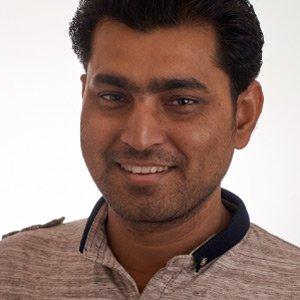 Rajiv
PHP/Drupal Engineer - L3
When he closes his laptop, he heads for the nearest mountain; you'll find him deep in thought, wandering a nearby nature trail as he soaks up the beauty of the outdoors.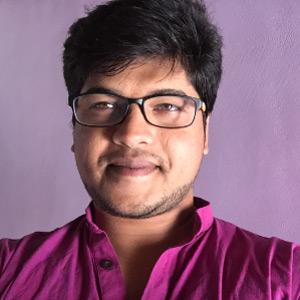 Rakshith
PHP/Drupal Engineer - L3
He's a semi-introverted movie buff and family man outside of work. He hates excuses and taking dangerous shortcuts.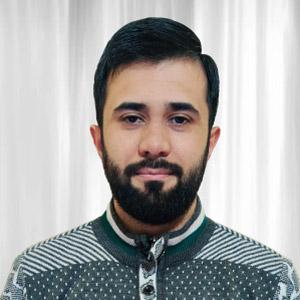 Rashid
Frontend Engineer - L1
A perfectionist who hates over the top formalities, you will find him either travelling or spending time with his family when not at work. He also enjoys cooking and playing cricket.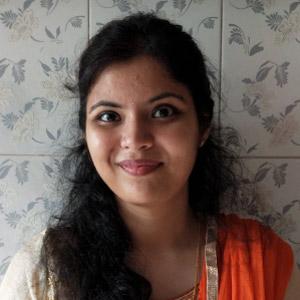 Rasika
PHP/Drupal Engineer - L3
Rasika is a hodophile who explores local cuisine and collects various footwears as a hobby. She loves surprises, watching travel vlogs, and spending time with her family.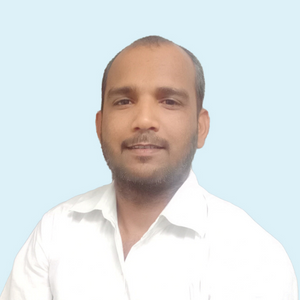 Ritesh
Senior WordPress Developer
Ritesh is enthusiastic about movies, TV series, and new technologies. He likes to sing to relax, enjoys family time and outings after work. His essential values? Empathy, respect, loyalty, and honesty.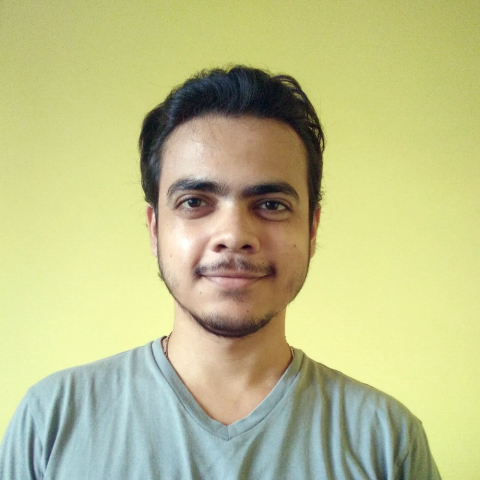 Rohit
Content Marketer
Rohit is a content marketer first and a YouTuber second. He loves to interact with animals, feed them, clean his apartment, and spend time with friends and family. Curious by nature, he also enjoys literature, movies, meditation, and calligraphy.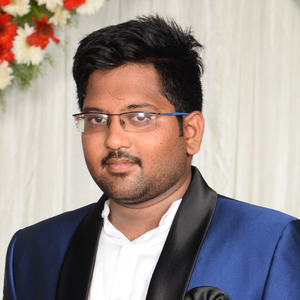 Sabari
Site Reliability Engineer - L1
Along with a dream to achieve Himalayan heights of success, Sabari is enthusiastic about chess, music, movies, and web series. His recent (and healthy) interests? Workout sessions, and bike rides during the weekends.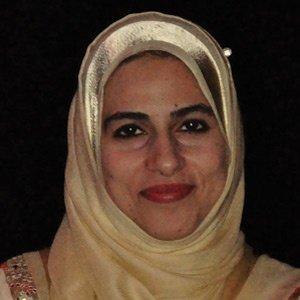 Sabreena
Frontend Engineer - L3
She absolutely loves reading. When you can't find her hunting for her next read in a bookstore, she's spending time with her family.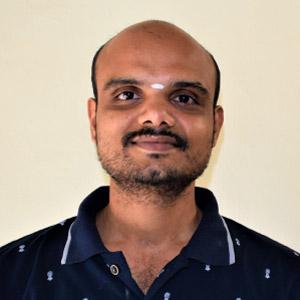 Sadeesh
Software Development Engineer in Test - L2
Sadeesh expresses his love for nature through gardening with his family. He is also fond of interacting with children and the elderly alike. Positive and dedicated, he hates repeating the same mistakes.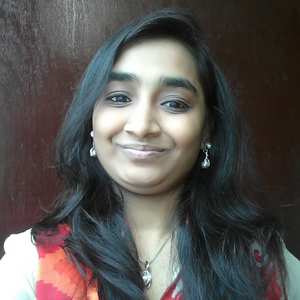 Salma
Delivery Operations Specialist
Addicted to coffee and chocolates, Salma is a fan of thrillers and horror movies. Forever an optimist, she enjoys work with a diverse team. In her free time, she binge-watches Netflix, spends time with her family, or reads a book accompanied by a cup of Mocha.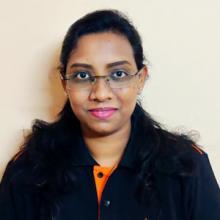 Saranya
Senior Quality Assurance Engineer
A doting mom, filled with extreme positivity, Sara loves dancing, watching crime series, and listening to Indian composer A. R. Rahman's music. Her secret wish? To become a filmmaker!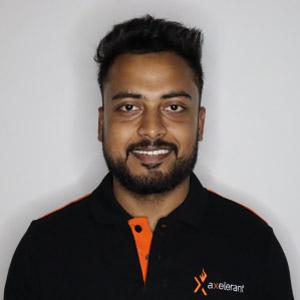 Saurabh
PHP/Drupal Engineer - L2
Our in-house music fanatic and guitarist, Saurabh is also an Anime lover and a foodie with an entertaining sense of humor. P.S. Smoking, drinking, and horror movies are never a part of his fun weekend plans.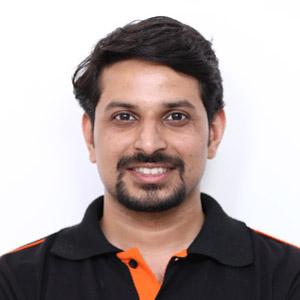 Saurabh
Senior Drupal Engineer
Saurabh hates mainstream pop culture, has a dark sense of humor, and plays video games when not hanging around with friends. A book and music lover, a Redditor but also a sorcerer, his preferred nickname is Saw.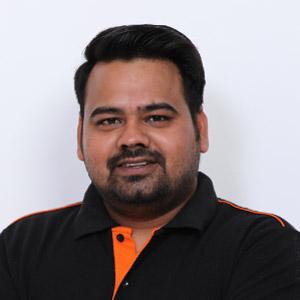 Saurabh
Project Manager - L1
He's a stickler when it comes to maintaining standards, a total sap for romance films, and spends all of his free time with his beautiful wife and baby girl.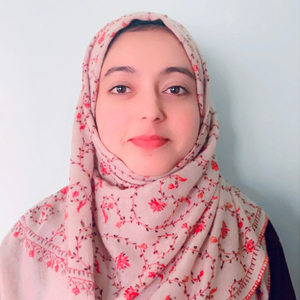 Shabnam
Frontend Engineer - L1
Determined and kind, Shabnam loves to read, and the feel of an old bookstore. Driving and cooking also give her joy. Patience, love, and kindness are her life's essential values.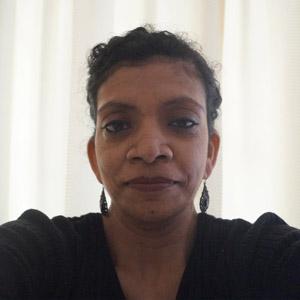 Shalini
Performance Coach
Shalini enjoys meaningful conversations and a hot cup of strong black coffee. She enjoys crime fiction books and movies, and stained glass art. You will always find her ready to try new things.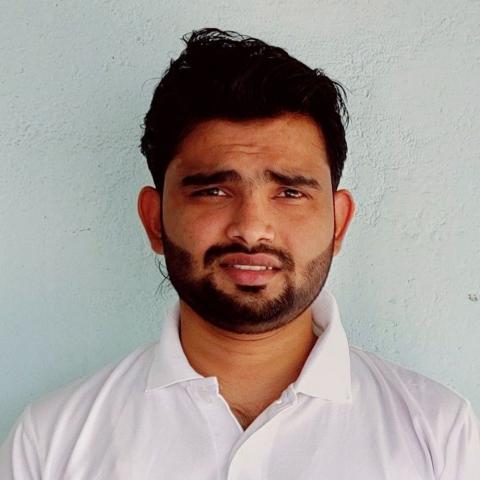 Shani
PHP/Drupal Engineer - L1
Shani is reliable, sincere, and polite. He is a cricket fanatic who also enjoys stand-up comedy shows. He strongly aligns with our value of being open.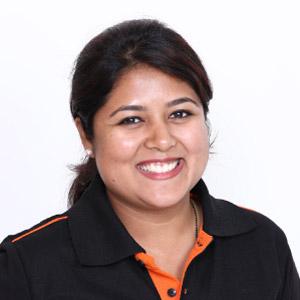 Sharayu
Marketing Program Lead
A dog-mom, she can eat a whole tub of ice cream in one sitting and has an impressive collection of superhero figurines by her desk. She's crazy about fan fiction, and can't stand the thought of driving.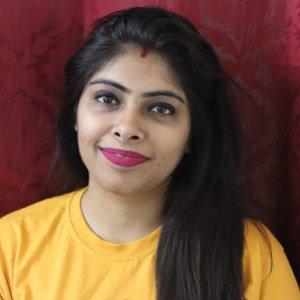 Shefali
QA Engineer - L2
International culinary enthusiast with wanderlust—and by wanderlust she means she wants to see the whole world.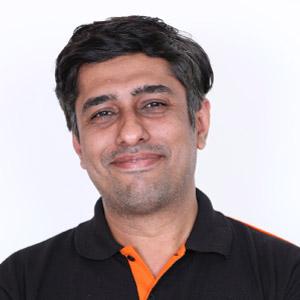 Sheshank
Marketing Analyst
He has a thing for geopolitics and nonverbal physiognomy; offline he spends most of his time playing competitive peekaboo with his baby girl.
Shipra
Frontend Engineer - L2
Shipra is tolerant, always has fun, easily makes friends and lives to make the most of every moment. She enjoys watching patriotic movies, learning about different cultures and languages and is addicted to browsing Instagram.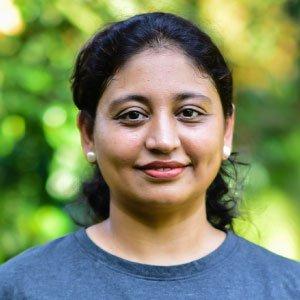 Shweta
Director of Quality Assurance Services
When Shweta isn't at work, she's either on a family road trip across the country or she's dancing with her kids—it's a great combination.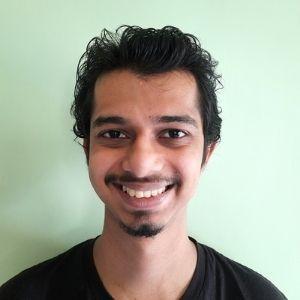 Sidharth
Frontend Engineer II
A video game enthusiast, Sid considers himself to be a pop-culture encyclopedia with the ability to talk about anime for hours. Also, a travel enthusiast, he is always up for exploring new activities to try - like learning Japanese.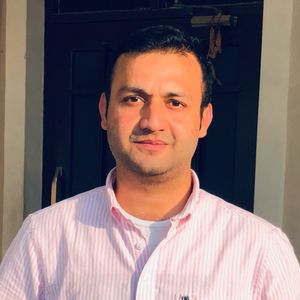 Simith
Hubspot Developer
Simith likes to travel, socialize, watch thriller movies, and learn new technologies. In his free time, he explores restaurants or takes long naps. His essential values? Consistency, loyalty, kindness, and integrity.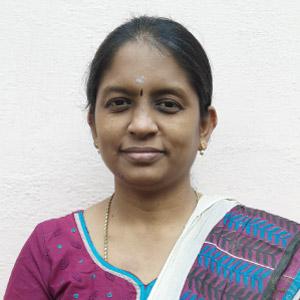 Sivagami
Project Manager - L2
Siva is an empathetic manager, a loving mother, her husband's best friend, and a compassionate daughter. She is optimistic, tries to turn every lemon into lemonade, and loves to write.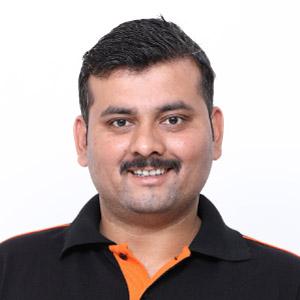 Sonu
PHP/Drupal Staff Engineer
He's a highly optimistic and curious beer snob who loves traveling, eating out, or cooking in.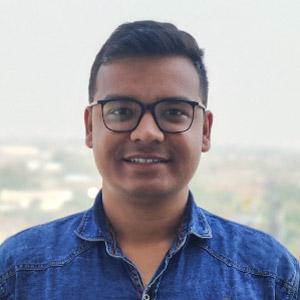 Sourabh
QA Engineer - L2
Obssessed with his Royal Enfield Bullet and riding motor-cycles, Sourabh is also a Urdu poetry and Ustad Nusrat Fateh Ali Khan fan. He also strongly believes that humanity is the rent one pays to live on this earth.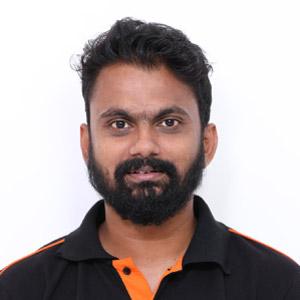 Sreekar
Site Reliability Engineer - L2
He's a sweet tooth who hums constantly. He loves playing volleyball, and in his free time, he can be found listening to music or jumping in his car for a drive with his puppy named "Kutty."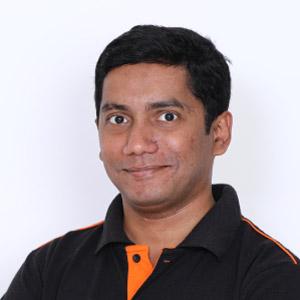 Sreenivasan
Director of Customer Experience
Outside of the virtual realm, he spends time taking quiet nature walks with his family (or getting ready for his next encounter with his first love: haute cuisine).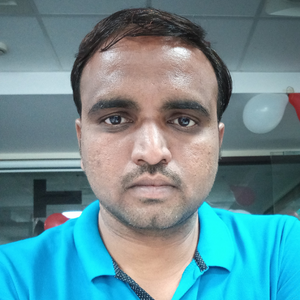 Sreenu
Frontend Staff Engineer
For Sree, family is always a priority. He enjoys playtime with kids, solo and family trips, history texts, and when it comes to sports, he likes cricket and badminton. His travel goal? To visit his favorite place, Switzerland.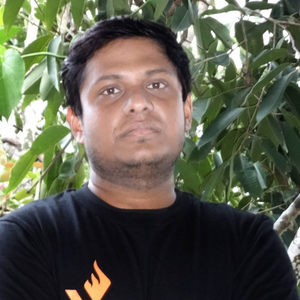 Subhasish
Frontend Engineer - L1
A complete bookworm, Subhashish finds his passion in tech. He also loves to learn new Frontend skills and working out. His top four values? Commitment, perseverance, compassion, and kindness. His book recommendation? Awareness by Osho.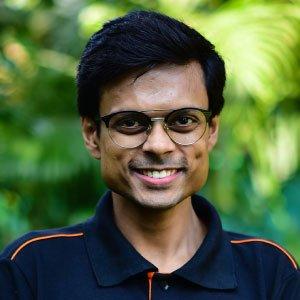 Subhojit
PHP/Drupal Staff Engineer
He likes mystery novels, watching horror movies in the dark, is afraid of heights, and hates the sound of jinggling keys in nearby pockets.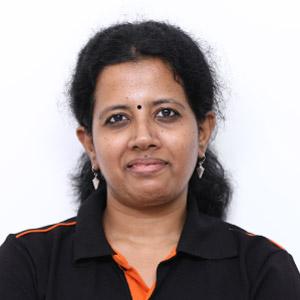 Sujatha
Business Analyst - L1
Book lover, proud couch potato who loves stationery art, TED talks, and history.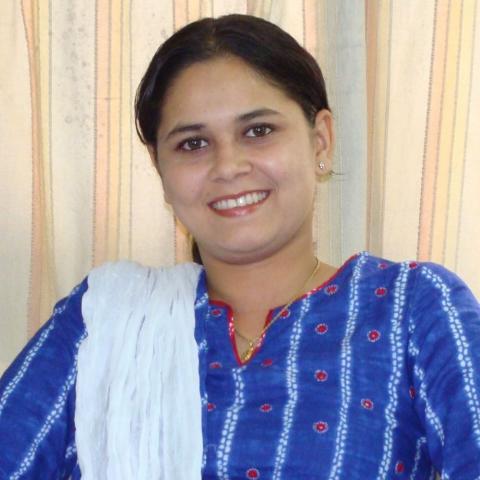 Sukhada
QA Engineer - L2
She's known as the talkative girl nextdoor who likes cooking, summertime sports, and cats—she really loves cats.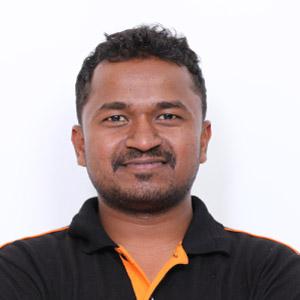 Suraj
PHP/Drupal Engineer - L2
A vegan food enthusiast, Surya enjoys thriller movies and spending time with friends and family. When not at work, you will find him cooking, shopping online or listening to music.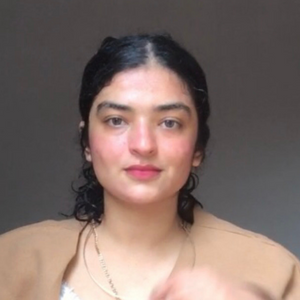 Surbhi
Recruiting Sourcer
For Surbhi, her passion for clothes and heels comes first. If you give her a choice between food and clothes, she'll happily choose the latter. While working, she tends to get hyper-focused and once she turns off work, she loves to skate.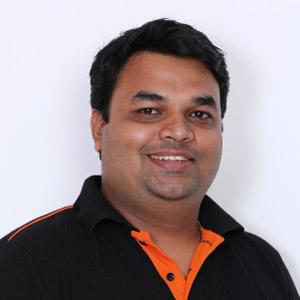 Swarad
PHP/Drupal Staff Engineer
Big time Manchester United fan, avid gamer, web series binge watcher, and handy auto mechanic.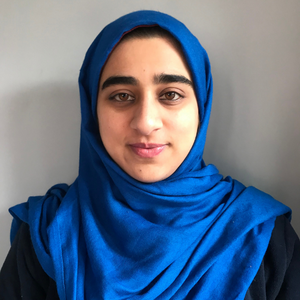 Taha
Frontend Engineer - L1
An all-time Potterhead, Taha is a photographer, reader, painter, hiker, and sports enthusiast. Her latest interest? Calligraphy. Her favorite stress buster? Playtime with kids in the house (especially her niece).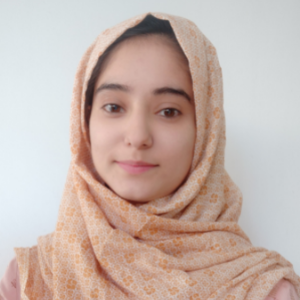 Tehreem
Frontend Engineer - L1
Tehreem is an avid reader, but it's her grandma's fairy tales that excite her the most even today. When away from her desk, she likes to spend time with her family and friends. Open-minded, kind, and friendly, she is always up for conversations.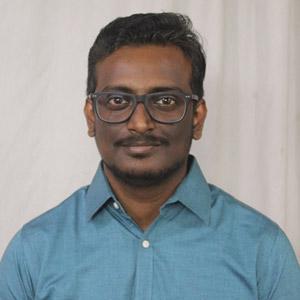 Tribir
PHP/Drupal Engineer - L1
Tribir is a PC-gamer, an anime-lover, and a web series binge-watcher. When you ask what's cooking in his kitchen, 9/10, the answer will be 'chicken.' He also responds to the call-sign 'Happy047.'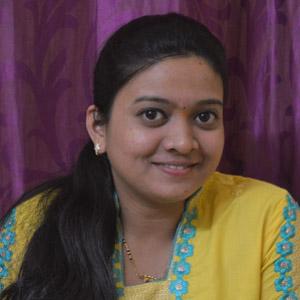 Trupti
Quality Assurance Staff Engineer
Talkative, mischievous, and manically OCD when it comes to cleaning. Off work, you can find her coasting on her bike on her way to see friends.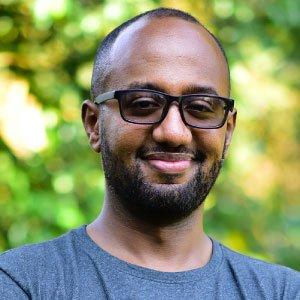 Tsegaselassie
Frontend Engineer - L2
He loves swimming, fresh Ethiopian coffee, and the NBA. His preferred place to be outside of the office is with his kids on the basketball court.
Tushar
Associate Software Engineer
Hardworking, friendly, and funny, Tushar values relationships and enjoys his family time (especially with his nephew). To fight boredom, he listens to music. To face challenges at work, he keeps a driven attitude and works hard.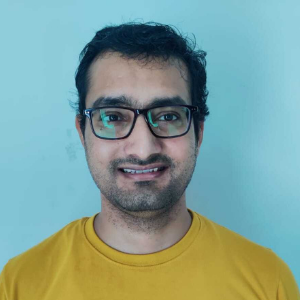 Udit
Senior Drupal Engineer
With loyalty and kindness as his life's essential values, Udit believes in the power of collaboration and having a positive mindset. When he is not actively contributing to drupal.org, he spends time with his family, goes on vacations with friends, or writes articles on the latest book he read.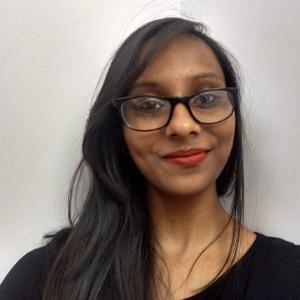 Ulka
PHP/Drupal Engineer - L1
Often found soliloquizing, when not at work, Ulka spends time with her dogs Tia and ChiChi or obsesses over Kdramas and Manga series.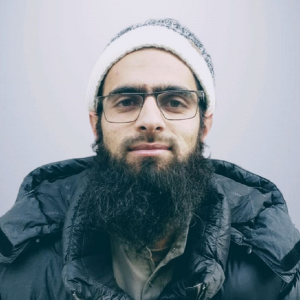 Ummar
Frontend Engineer II
Amiable and unyielding by nature, Ummar is deeply fond of rainy days. He is always excited to learn new things, is a gamer, and invests his free time to teach and play with children.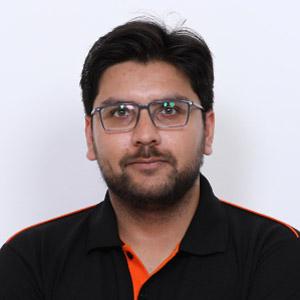 Uttkarsh
PHP/Drupal Engineer - L3
Off work, he likes watching a new TV series with friends, or turning up the volume on the latest EDM track on a drive around town.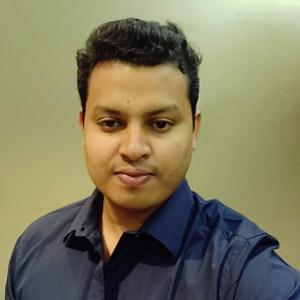 Vamsi
Technical Business Analyst
A motorcyclist by heart, Vamsi says he lives to eat and be curious. When not at his desk, you will find him either cooking or gardening. He can watch the same movie or reread a book with the same excitement as the first time.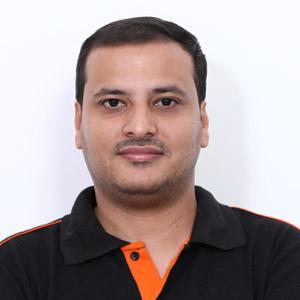 Vatsal
PHP/Drupal Engineer - L2
On chill mode, he enjoys singing or cooking—or just singing while he cooks—and taking his bike out for an evening spin.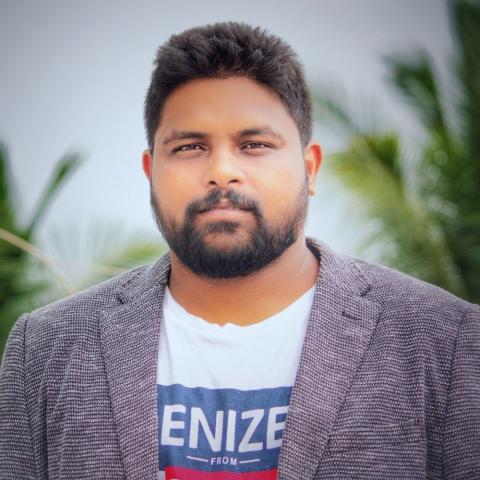 Venkatesh
Frontend Engineer II
Focused, helpful, and kind, Venkatesh enjoys watching suspense thriller movies and cooking cuisines with meat as one of the main ingredients. With an extremely flexible workstyle and never missing deadlines, he goes biking around the city to de-stress.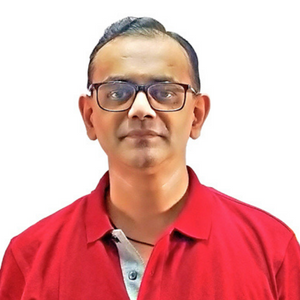 Viral
Wordpress Developer II
Forever excited about all things tech, Viru is also deeply passionate about fine arts. He sketches, paints, listens to instrumental music, reads, and watches movies in his free time.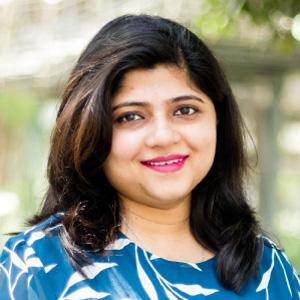 Vishakha
QA Engineer - L2
With an eye to spot unique fashion items, you will find "Vishu" sitting in a cafe sipping cold coffee when not at work. She is poised, a maverick, and a secret keeper.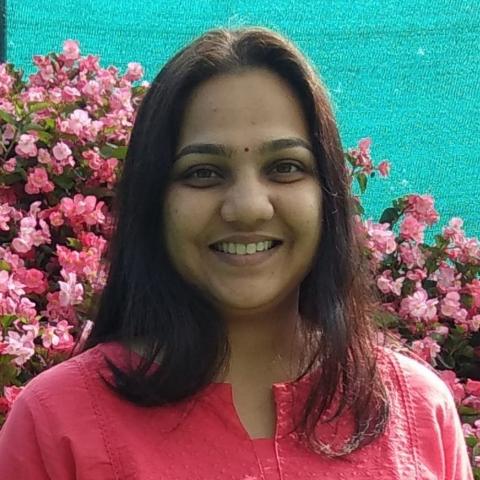 Vishakha
People Operations Specialist - L2
A bibliophile and a Bollywood music fan, she likes to be prepared in advance and be open to suggestions. When asked to 'tell your story in a line,' she says gleefully- "I am just a girl wanting to make a difference with her existence!"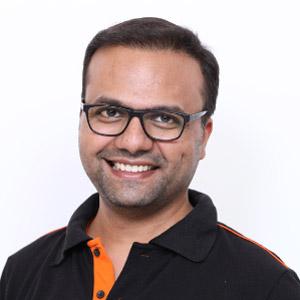 Vivek
Frontend Trainer
He's a extroverted introvert (there is such a thing) who spends his free time studying with his daughter or singing in the shower.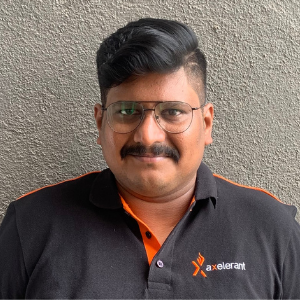 Vivek
PHP/Drupal Staff Engineer
Apart from reading, cooking and long drives, Vivek is also a cricket and table tennis fan. He can binge-watch content in any language. He finds inspiration for his sarcastic comments from the American sitcom- F.R.I.E.N.D.S. With courage, kindness, gratitude, and hope as essentials, he can cheer up any room he enters.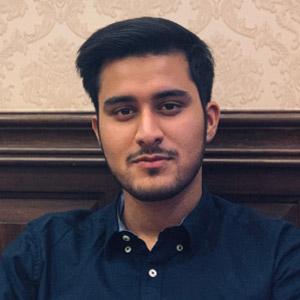 Waris
Frontend Engineer - L1
Waris is an ambivert Künefe lover who has the ability to meet cool people and celebrities. When not at work, you will find him seeking discomfort by adventuring, exploring nature photography, and listening to people's crazy anecdotes around the world.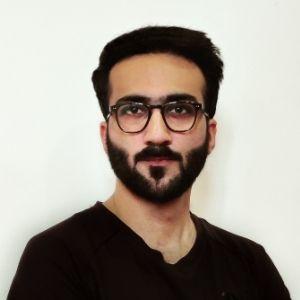 Yamin
Frontend Engineer - L1
When he is not watching history or war documentaries, Yamin ponders over the meaning of life and existence. He believes his life should be a reflection of virtues like kindness, empathy, generosity, and forgiveness. Wish to explore distant regions while bicycling or trekking? Yamin will be more than happy to join your quest.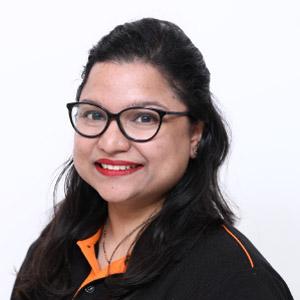 Yashashree
People Operations Specialist - L2
Loquacious, a hardcore fan of Garba, Yashashree also loves gardening, recreating recipes from YouTube, and watching thriller movies. She is terribly scared of flying insects and two-faced people.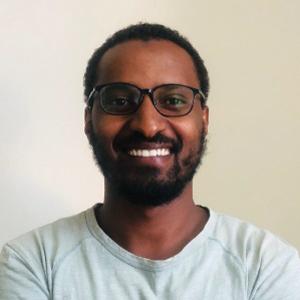 Yonas
PHP/Drupal Engineer - L2
Yoni loves watching National Geography and VICE documentaries, reading about social anthropology and psychology. He is addicted to chocolates and motivational speeches, and wishes to pursue Arabic Literature. Affable, sincere and sympathetic, he has a knack for getting out of awkward situations.
Lets see what we can accomplish, together.