01
Digital Marketing Strategy
Communicate your school's unique value and reach more potential students across every digital touchpoint, with a comprehensive approach to digital marketing that applies proven strategies from today's fastest-growing higher education brands.
02
Content Marketing
Tomorrow's students consume more content online than any previous generation. Our content marketing for higher education services are based on a strategic framework that lets you identify, create, and capitalize on high-impact content opportunities that deliver real, measurable return on investment.
03
Website Design & Development
Your college or university's website should be the foundation of your digital marketing strategy. We design and build websites that attract, engage, and convert prospective students, influencers, donors, alumni, and other important online audiences, to ensure that your school thrives during challenging times.
04
Email Marketing
Turn leads into enrollments with email lead- and yield-nurture campaigns that offer real value to your prospective students at every point in their buyer's journey. Our email marketing strategy for higher education delivers targeted content to increase engagement, build trust, and pave the way to more accepted offers.
05
Video Production Services
Not only is video the medium of choice for many of tomorrow's students, it is also proven to increase website engagement and maximize SEO. Our video production services for colleges and universities range from animation and documentary styles, to lifestyle, drone, and b-roll footage, so you can deliver more of the content your audience craves.
06
Social Media Services
Social media can be a gold mine for connecting with prospective students — or it can be a black hole for your marketing budget. We help schools understand where, when, how, and why to use social media to boost enrollment without wasting time or money on outdated efforts that won't pay off with the next generation of students.
Case Studies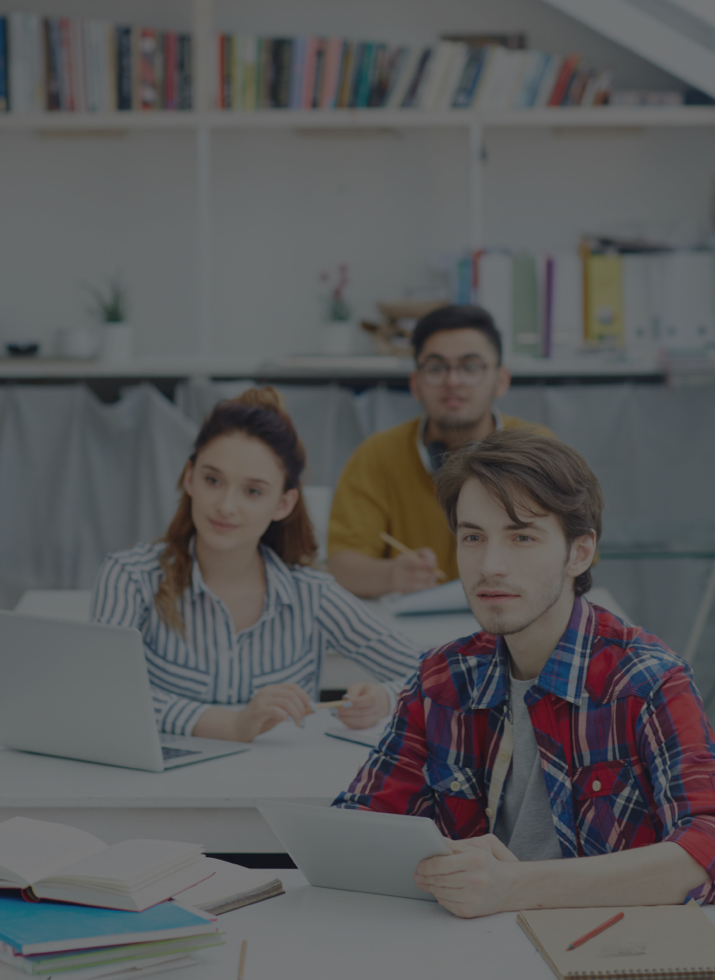 International Student Recruitment for a Liberal Arts College
The Challenge
A liberal arts college aimed to attract a more diverse pool of international students. They faced stiff competition from well-established institutions and lacked online visibility among their target audience.
Approach
A multilayered strategy was implemented, including creating localized content for key countries, optimizing the website for mobile devices, and building partnerships with student recruitment agencies.
Execution
Localized Content: Tailored content pages were created for different countries, addressing specific concerns and showcasing success stories of students from those regions.
Mobile Optimization: The college's website was revamped to ensure seamless browsing and navigation on mobile devices, catering to the browsing habits of international students.
Agency Partnerships: Partnerships were formed with international student recruitment agencies, leading to backlinks from reputable sources and a broader reach.
Multilingual SEO: Relevant content was translated into key languages to enhance the user experience for non-English speaking students.
Results
Diverse Student Intake: The college saw a 25% increase in the number of international applicants, resulting in a more culturally diverse student body.
Top Rankings: The college achieved top rankings for country-specific keywords, leading to a 40% increase in organic traffic from those regions.
Enhanced Mobile Experience: The mobile-optimized site witnessed a 30% decrease in bounce rate and a 20% increase in average session duration.
Global Partnerships: Collaboration with recruitment agencies led to a 15% increase in qualified leads from international students.
Positive Brand Image: The tailored content and personalized approach enhanced the college's reputation and brand recognition among prospective international students.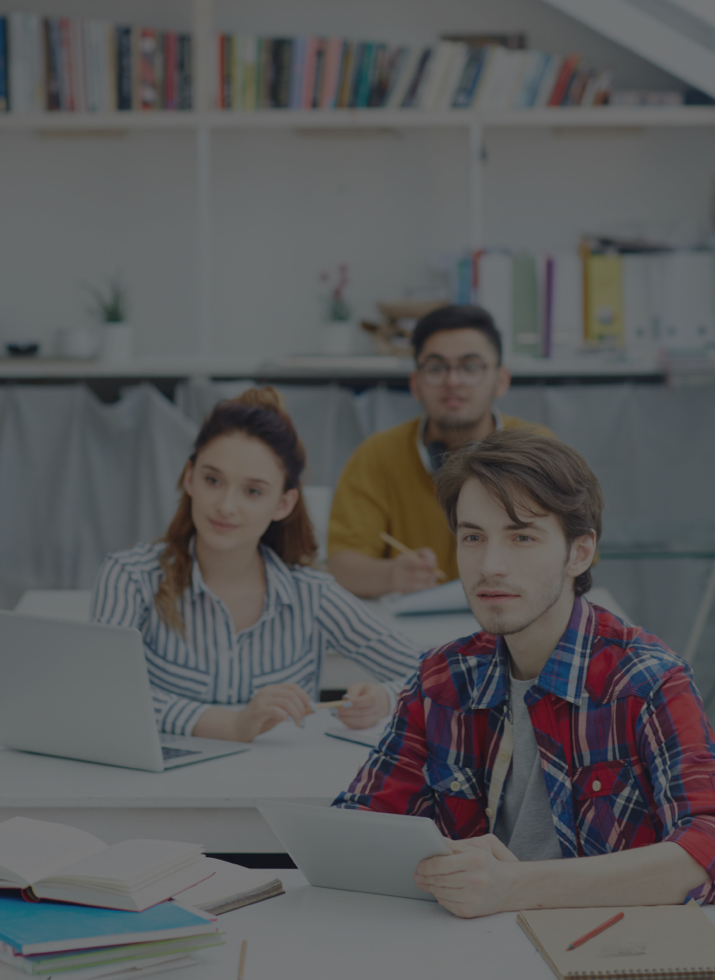 Case Studies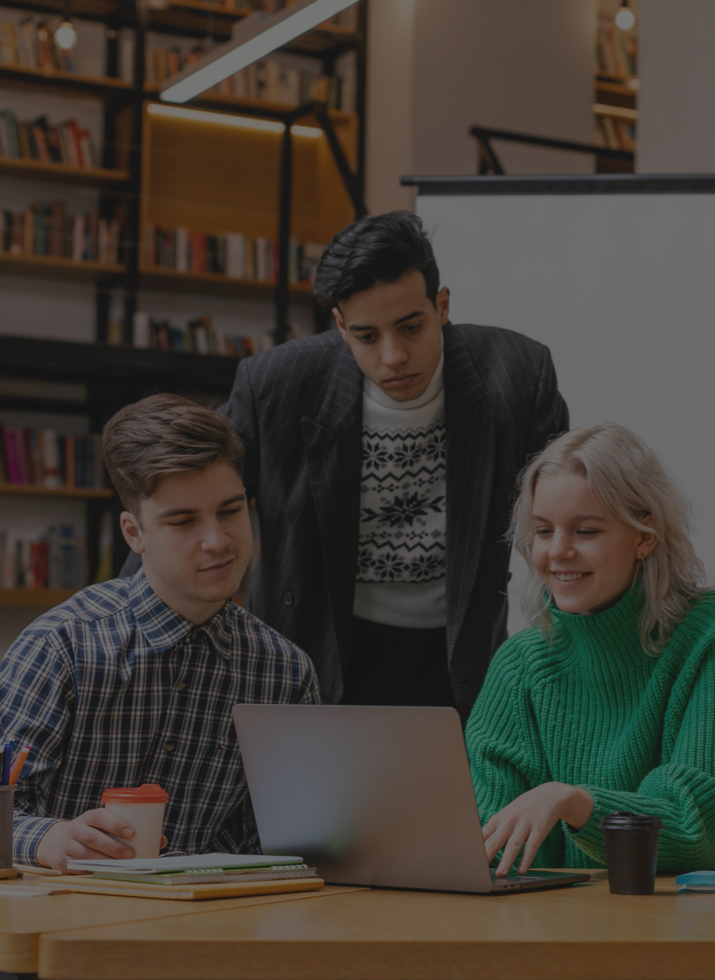 Community Engagement for a Technical Institute
The Challenge
A technical institute wanted to improve its connection with the local community and raise awareness about its vocational training programs.
Approach
The strategy focused on local SEO, content marketing, and partnerships with local businesses and organizations.
Execution
Local SEO: Google My Business profile was optimized with accurate information, and the institute's website was localized with keywords targeting the institute's location.
Community-Centric Content: A blog series featuring success stories of local students and industry partnerships was initiated to foster community engagement.
Local Partnerships: Collaborations were established with local businesses to provide internship opportunities for students, leading to positive word-of-mouth and backlinks.
Workshops and Events: The institute organized workshops and events for the local community, showcasing the benefits of vocational education.
Results
Increased Local Visibility: The institute achieved a 50% increase in local organic traffic and secured top rankings for location-specific keywords.
Community Engagement: The blog series garnered high engagement, with a 25% increase in social shares and comments.
Industry Connections: The local partnerships resulted in a 15% increase in internship placements and positive PR in local media.
Event Participation: The workshops and events drew significant footfall, generating 500+ inquiries about the institute's programs.
Positive Perception: The institute became recognized as a valuable contributor to the local community and a bridge between education and industry.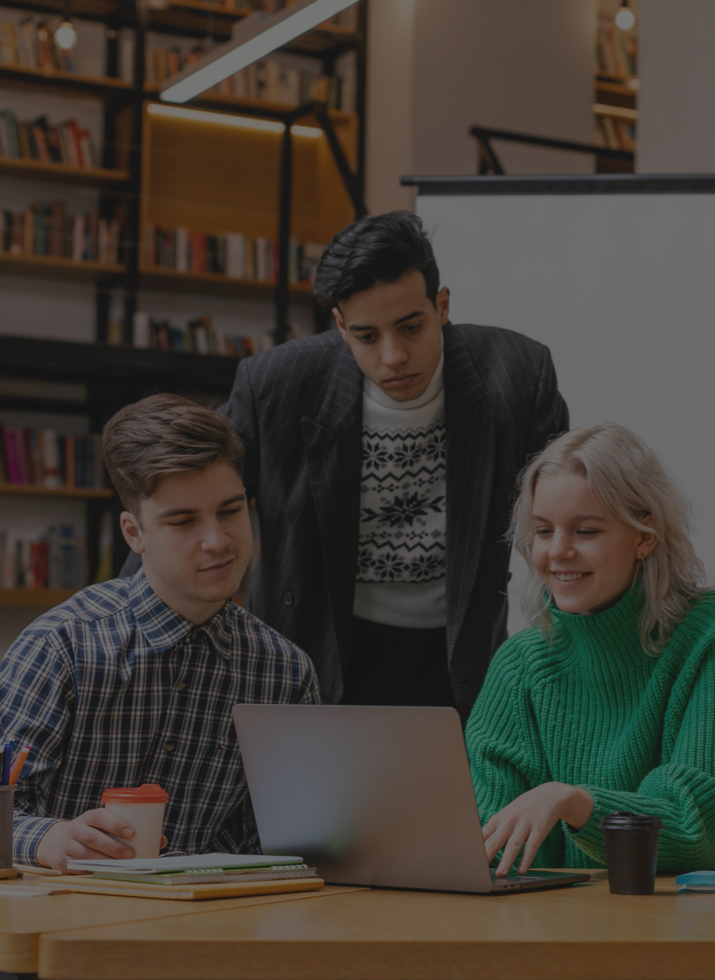 Case Studies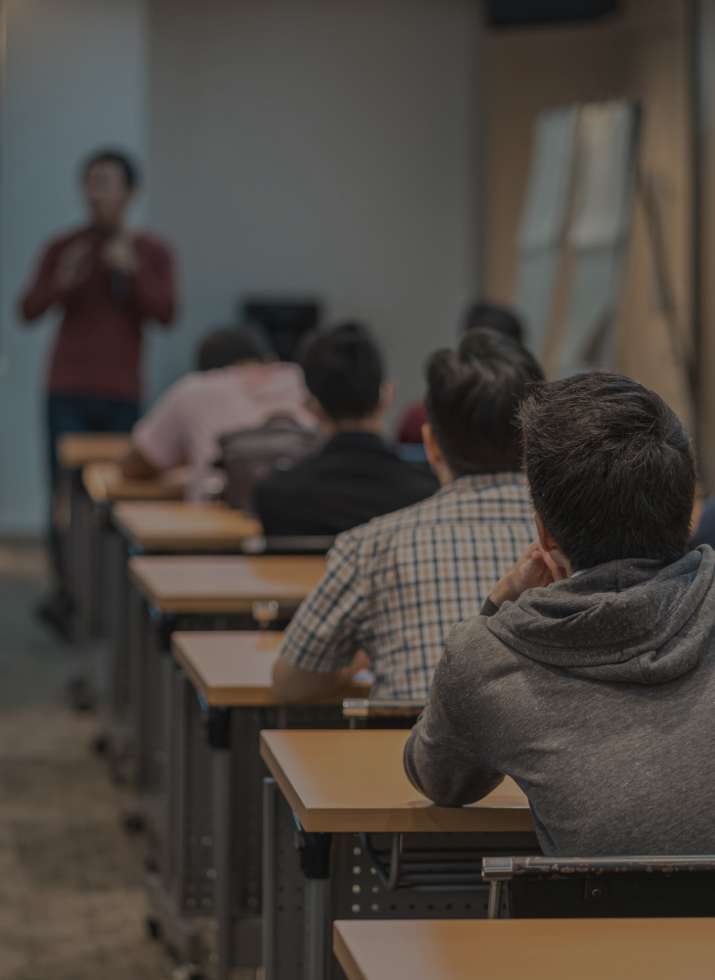 Online Course Visibility for a Business School
The Challenge
A business school sought to increase the visibility of its online executive education courses and attract working professionals seeking skill advancement.
A content-focused strategy was devised, emphasizing SEO-driven course descriptions, informative blog posts, and interactive webinars.
Execution
Course Page Optimization: Course pages were optimized with keywords targeting the specific skills and industries the courses catered to.

Informative Blog Posts: The business school initiated a blog series addressing current industry trends and challenges, positioning the institution as an industry thought leader.

Webinars and Workshops: Regular webinars and workshops were conducted, offering valuable insights to working professionals and linking back to the courses.

Social Media Engagement: The content was promoted through social media channels to attract a wider audience.
Results
Course Visibility: The business school achieved a 40% increase in organic traffic to its course pages, leading to a rise in inquiries and applications.

Thought Leadership: The blog series resulted in a 30% increase in social media shares and a 25% growth in newsletter subscribers.

Webinar Engagement: The webinars garnered 500+ registrations on average, enhancing the school's reputation and driving traffic to the course pages.

Social Media Impact: Social media engagement grew by 50%, contributing to increased website visits and brand recognition.

Higher Conversion Rates: The targeted content and engaged audience led to a 10% increase in course enrollments.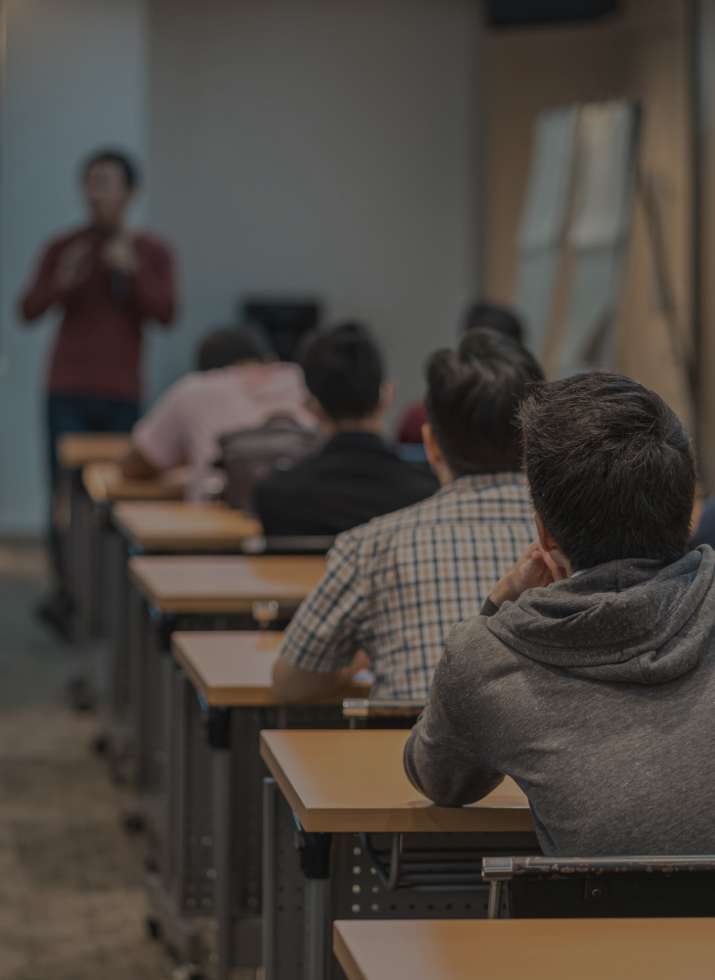 Case Studies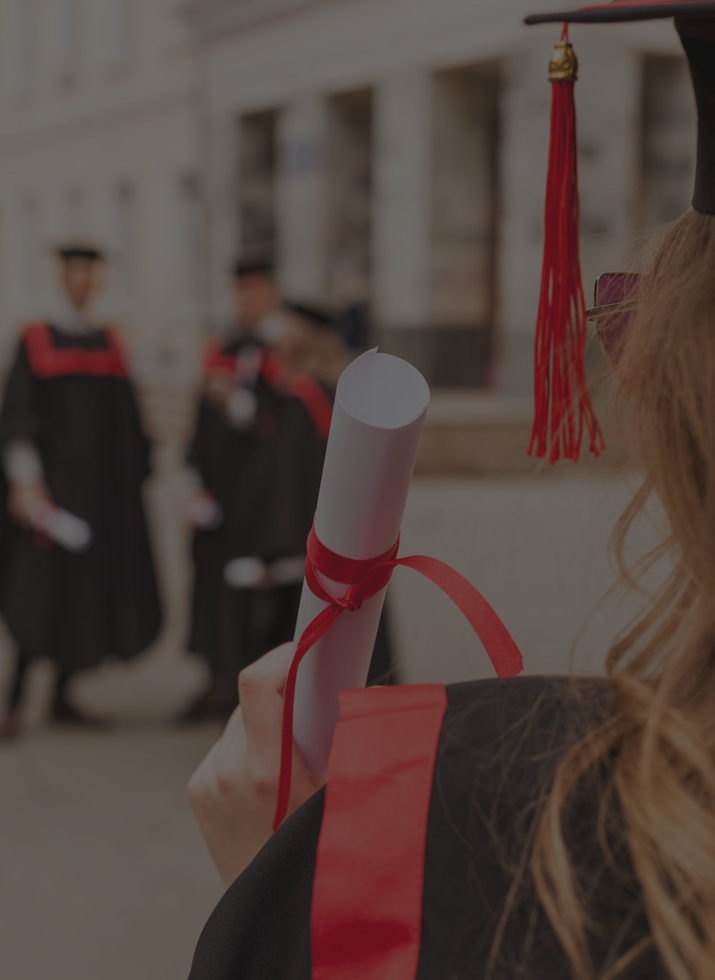 Graduate Program Promotion for a Research University
The Challenge
A research university aimed to promote its graduate programs and increase applications from qualified candidates.
Approach
The strategy involved creating comprehensive program-specific content, optimizing application-related pages, and implementing a data-driven approach.
Execution
Program-Specific Content: In-depth content pages were developed for each graduate program, showcasing faculty expertise, research opportunities, and student success stories.
Application Page Optimization: The application process pages were streamlined and optimized for both user experience and search engine visibility.
Data-Driven Analysis: Regular analysis of application data and website traffic was conducted to identify program preferences and areas of improvement.
Alumni Engagement: Alumni success stories were highlighted, showcasing the impact of the university's graduate programs on career growth.
Results
Program Discovery: The detailed program pages led to a 35% increase in time spent on these pages and a 25% rise in inquiries about program details.
Application Increase: The optimized application pages contributed to a 20% increase in completed applications compared to the previous year.
Data-Informed Strategy: Insights from data analysis helped the university focus resources on high-demand programs, resulting in a 15% increase in enrollment.
Alumni Testimonials: The alumni success stories increased the credibility of the graduate programs, leading to a 10% increase in application quality.
Positive User Experience: The streamlined application process led to a 15% decrease in application drop-offs, improving overall conversion rates.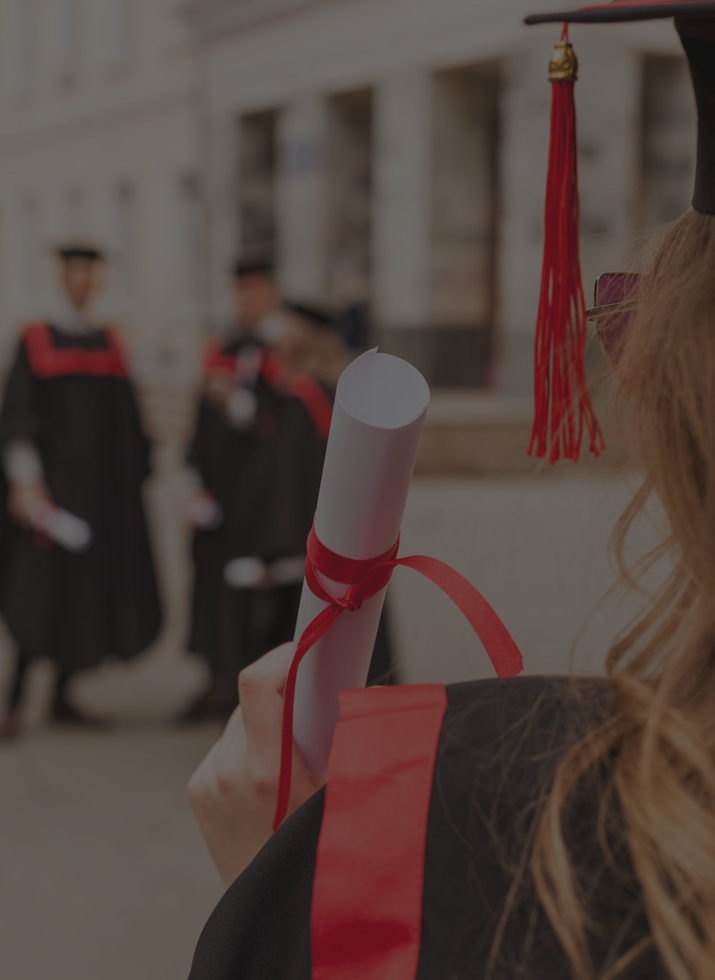 Case Studies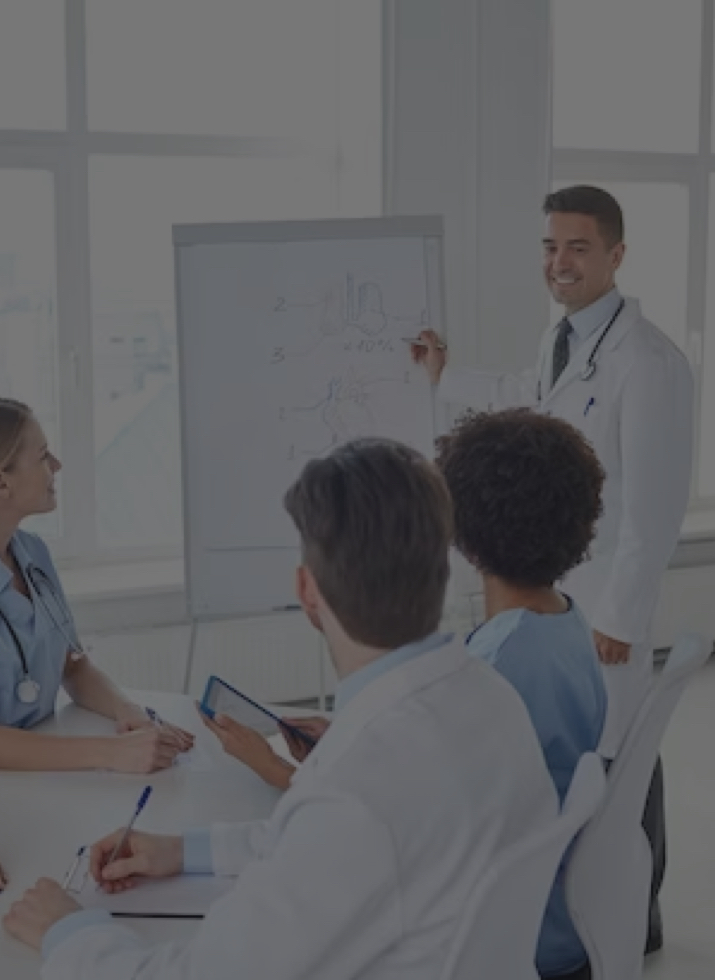 Online Resource Hub for a Medical School
The Challenge
A medical school aimed to provide valuable resources for aspiring medical students while enhancing its online presence.
Approach
The approach focused on developing an extensive online resource hub, leveraging SEO best practices and interactive content.
Execution
Resource Hub Creation: A comprehensive resource hub was created, offering guides, articles, videos, and interactive tools related to medical education and admissions.
Keyword Optimization: The content within the resource hub was optimized with relevant keywords to attract organic traffic from prospective medical students.
Interactive Tools: Interactive tools like medical school comparison calculators and virtual campus tours were developed to engage users.
User-Generated Content: A section for user-generated content was introduced, encouraging current medical students and alumni to share their experiences and advice.
Results
Resource Engagement: The resource hub attracted a 60% increase in organic traffic, and users spent an average of 15 minutes exploring its content.
Keyword Dominance: The medical school gained top rankings for key medical education-related keywords, capturing a significant share of search traffic.
Interactive Engagement: Interactive tools garnered 1,000+ user interactions per month, providing a unique and engaging user experience.
User Contributions: The user-generated content section fostered a sense of community and trust, resulting in a 20% increase in inquiries and applications.
Content Sharing: The valuable resources encouraged social media shares, leading to a 25% increase in referral traffic from social platforms.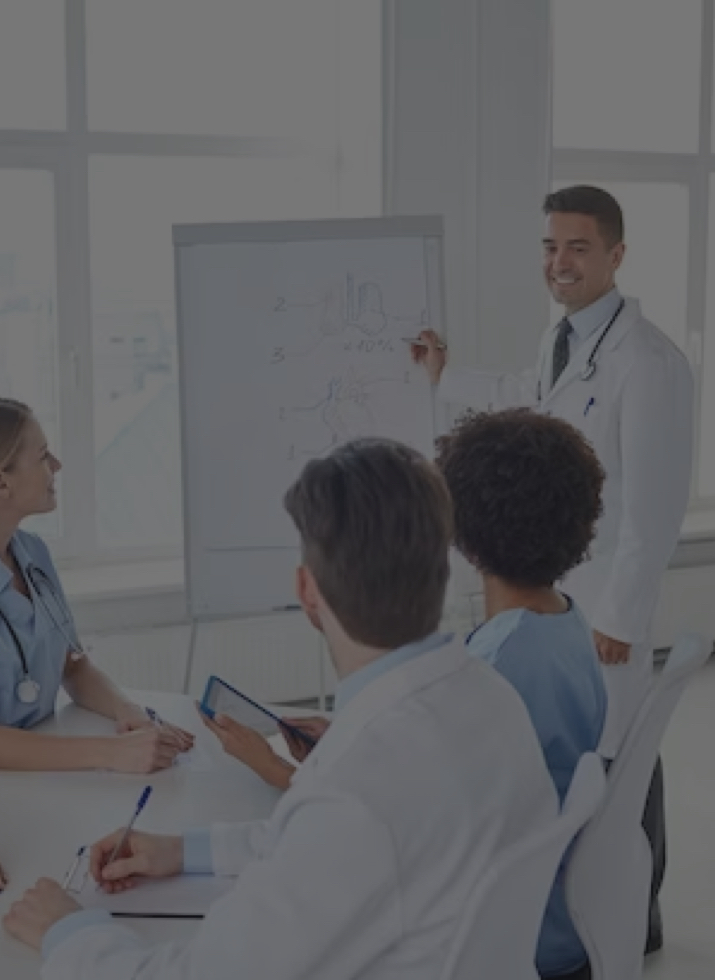 Get in touch
Send us a message and connect with one of our brand consultants to find out exactly how we can help you.