Introduction
On the first day of their first-ever remote job, most people think they can wing it, because just how hard can working from home be?
But a couple of hours into your orientation, the truth hits you. There is no one you can walk up to and ask questions, no one who can instruct you every now and then or monitor your work. You're not very sure about how to proceed further, and you start second guessing your decisions.
But don't worry—this is very common, and almost all remote employees go through these issues.
With my limited exposure to a remote job (just six months in), I thought I would list the key takeaways from my experience.
This is what you need to excel in a distributed team setup.
1. Explore
During your induction, you would have received access to a lot of content. Go through it thoroughly. This would help you get an idea about the way the organization functions. Knowing and understanding the culture of your organization will equip you to function better in the long run.
2. Ask, and you shall receive
Yes, it is not going to be easy. But you can gain an understanding of any topic simply by asking questions, however silly you might think they are. Always remember, everyone was a newcomer once. And who knows—an apparently silly question might lead to a revelation for some. So don't hesitate.
3. Respect others' time
Just because you have a question, the world will not conspire to answer it. Be respectful of other people's commitments, and don't push them insistently for an answer. It may be a good practice to consolidate your questions first to make the task more manageable for the people answering them.
4. Own your work and your time
A remote job is a test of your discipline and commitment. You will not be micromanaged, and trust me, that is a privilege. Keep track of how you use your time, and avoid distractions. You are not working for the timesheet and billing hours; work for yourself.
5. Talk to your manager, your peers and your mentor
Stay in touch with your mentor and seek help as needed. Understand what is expected of you from your reporting manager and peers. Have detailed conversations and make copious notes. It is a good practice to do some preparation before such discussions. And on that note, be ready to explore what you can offer to the organization or your work practice.
6. One-upmanship takes you nowhere
When shared goals aren't made clear, developers and testers can often end up on opposing teams, looking down upon each others' work. This creates the constant need to engage in one-upmanship, hampering any positive progress on the work at hand. The unifying goal of the scrum team should be to deliver a better product to the customer. Hierarchy and ego games act as a deterrent in this regard.
7. Background matters
As you are onboarded onto a project, the pace picks up, and you need to brace yourself. Learn as much as possible about the project: who are the end-users, and what are their expectations? As a Quality Analyst (QA), I cannot reiterate this enough—think like the customer. A fresh perspective can do a whole lot of good in such situations.
8. Build trust
Trust is a very fragile quality and the most important one in a remote setup. Once broken, it is never the same. Ensure that you remain focused on work and do not give in to distractions. Keep your team informed of your time away, and make sure you make yourself available as promised. It might be very tempting to quickly watch an episode on Netflix or run an errand during office hours, but know that once this becomes a habit, there is no going back.
9. Speak up
Speak up, not just in your project meetings, but anywhere you feel you have a substantial thought or opinion. It makes people notice you. If you choose to be a proactive team member, your work is not limited to the tickets assigned to you. Scroll through channels other than those you've been added to to try to understand how the organization works. Learn about other initiatives within the organization. Contribute your time and effort to see if you can make a difference to your workplace.
10. Give back
Your organization exists as it is today because someone chose to give back. Our support system rests on the backbone of employees, contributing their time and effort to better the experience and knowledge of others. Giving back is a virtuous cycle that will enable success for everyone. Remember: giving back allows the making of a leader. Try to be enterprising in every way possible. If you are don't know where to start, ask around. We all need more people's involvement to enable an enriching workplace experience for everyone.
About the Author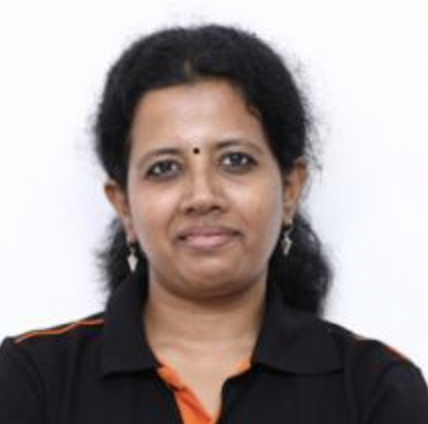 About the Author
Sujatha Varadharajan, Business Analyst - L1
Book lover, proud couch potato who loves stationery art, TED talks, and history.