Introduction

Next month, Drupal Europe is coming to Darmstadt, Germany. The conference will be held at the beautiful Darmstadtium, just a 20-minute drive from Frankfurt Airport, between the 10-14 September 2018.
Over 1600 people are expected to attend, to learn and share insights around crafting great digital experiences using Drupal in 2018. The conference also offers participants daily opportunities to contribute to the project, particularly on the first and last days.
There will be 10 industry tracks, covering themes such as Agency + Business, Drupal Community, eCommerce, and Social + Non-Profit, among others. Each track explores real life success stories, as well as learnings and recommended practices within the field. Additionally, workshops provide attendees the opportunity to try out new skills and practices and learn from others.
Drupal Europe 2018 has been organized by community volunteers, along with the German Drupal Association and the Drupal Europe Foundation. We're excited to be attending, and look forward to a week full of learning, speaking with community members from around the world, and catching up with the latest in the world of Drupal.
Here's what our team will be doing at the event:
Panel With Piyush
The Drupal Association: What It Is, Isn't, And Could Be

---

Industry track: Drupal Community

|

Room:

3.08 neon


Starts at: Sep 12, Wednesday 10:30 | Duration: 45 minutes


Project Lead and Business Analyst
Catalyst IT Australia
Drupal Association

Co-founder
Evolving Web
Drupal Association

Director of Partnerships
Axelerant Technologies




Executive Director
Drupal Association




Director of Engineering
Drupal Association
The Drupal Association plays a key role in supporting the project. But not everyone understands clearly what the association does and how it works.
This panel aims to shed some light on the reality of the functioning of the association, dispel some of the misconceptions, and address any questions that attendees may have.
The panel will explore some of the history behind the association as well as the roadmap for the future, and request inputs from attendees regarding its future direction.
Piyush Poddar, Director of Partnerships at Axelerant, will be part of the panel, along with Donna Benjamin, Megan Sanicki, Timothy Lehnen, and newly elected association member Suzanne Dergacheva.
Workshop With Parth
Building Local Communities - Foster Drupal Adoption

---

Industry track: Drupal Community |Room: 3.05 radon
Starts at: Sep 11, Tuesday 13:45 | Duration: 2 hours (workshop)

Director & Co Founder
Unimity Solutions

Talent Acquisition Specialist
Axelerant Technologies

Project Lead, Analyst
Catalyst IT Australia
Drupal Association
Parth Gohil, Talent Acquisition Specialist at Axelerant, gets together with Shyamala Rajaram and Donna Benjamin to bring you this workshop focused on building local communities and fostering Drupal adoption.
In recent months, this has been an important topic for the Governance Committee. The development of local communities would allow regional flavors and knowledge to inform the global initiative, creating a network that helps different regions to communicate, learn from, and support each other, fueling the growth of Drupal around the world.
The workshop will bring together participants from around the world and facilitate an exchange of ideas on this topic, including examining different strategies to build local communities.
Axelerant team Member Sessions
---

Lesser-known Perks of Using Composer

Industry track: Drupal + Technology
Room: 0.04 dynamicum
Starts at: Sep 12, Wednesday 10:30
Duration: 45 minutes
Composer isn't just a dependency building tool. It has a variety of other uses as well.
This talk by Mohit Aghera explores some of the less commonly known highlights of using Composer. Mohit will cover:
Applying patches to packages

Keeping remote data from third party source up-to-date

Creating and implementing commit hooks

Approaches to automate boilerplate codes

Writing custom scripts for composer usage

Autoloading the libraries that support autoload



The session should allow attendees to gain a deeper understanding of where to use Composer apart from dependency management, and enable them to use it more confidently in different scenarios.
---

Africa: The Next 1.2 Billion

Industry track: Drupal Community
Room: 3.08 neon
Starts at: Sep 12, Wednesday 14:10
Duration: 20 minutes
In this session, Tsegaselassie Tessema, Frontend Engineer at Axelerant, takes a close look at the African Drupal Community. He will consider what the communities in different countries focus on, their successes, challenges, and a look into their future.
He also looks at the Drupal landscape on the continent, the businesses that use Drupal, and the opportunities available in the market. He hopes that this will help the wider global community see the opportunities on the continent, find ways to support local communities, and build relationships with Africans.
---

Conversational Commerce: Integrating Bots with Drupal Commerce

Industry track: eCommerce
Room: 2.02 chromium
Starts at: Sep 13, Thursday 16:00
Duration: 45 minutes
This session by Prateek generated a lot of interest when he presented recently at Decoupled Drupal Days at the John Jay College of Criminal Justice in New York City.
The session takes a deep dive into conversational commerce, exploring how chatbots can be used to change the shopping experience for customers.
Chatbots are already being used to automate conversations and transactions in industries like healthcare, education, search, and even eCommerce. They could potentially allow businesses to create more meaningful connections with customers, replacing apps as the primary way people use the internet.
Prateek explores how Decoupled Drupal Commerce, Bot Frameworks and Natural Language Understanding (NLU) can be used to provide a seamless shopping experience for eCommerce websites built in Drupal using the Drupal services layer.
The session will cover:
Drupal 8 core services and creating custom REST APIs

Using Decoupled Drupal Commerce APIs with a chatbot

Using Node.js and Bot Framework to build a chatbot

Some bot frameworks

Other cognitive services to build bots for your use case
We hope to see you there!

*Contributors: Nathan Roach, Priyasha Agnihotri, Madhura Birdi.
About the Author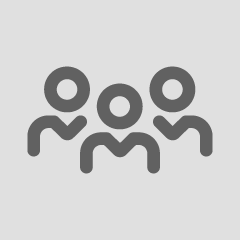 About the Author
Axelerant Editorial Team
The Axelerant Editorial Team collaborates to uncover valuable insights from within (and outside) the organization and bring them to our readers.