Introduction
Open-source has the power to change the world, but, as we depend on it for democratic innovation, open-source also depends on us to thrive. At Axelerant, we know and own this; hence we're constantly engaging in different open web communities, including Drupal's.
Why are we writing this? First of all, we are always keen to shine a light on our team members because our people-first culture makes Axelerant succeed. Second, in a knowledge sharing spirit, we are willing to put out what has worked for us (and what we struggle with) regarding contributing and our community involvement.
We are celebrating Drupal's 20th Anniversary, and we are proud of being part of that history for over a decade. What better way to celebrate than recognizing and sharing the stories of the people involved, the makers that keep the ball rolling.
— Hussain Abbas
Director of Drupal Services

"Celebrating our people and the community has been among our values since the beginning. Drupal's 20th anniversary is one of those occasions where both of these values come together in demonstrating Axelerant's commitment to be a productive part of the amazing Drupal community through its team."
Here, we want to share a few stories from team members who recently contributed and inspired us with their Drupal journey.
Lessons learned in our Monthly Contribution Meetups
We started Monthly Contribution Meetups in 2019 to foster a culture of mentoring and giving back. Our goal is to get more people contributing to Drupal consistently and provide the tools to those who want to do it for the first time. These meetings are an excellent space to seek out support, share findings, learn, and bring the opportunity to know other team members, their Drupal journeys, and motivations. From these sharings, we continue to grasp the familiar obstacles people encounter when contributing, ideas on how to surpass them, and the benefits that come with getting involved.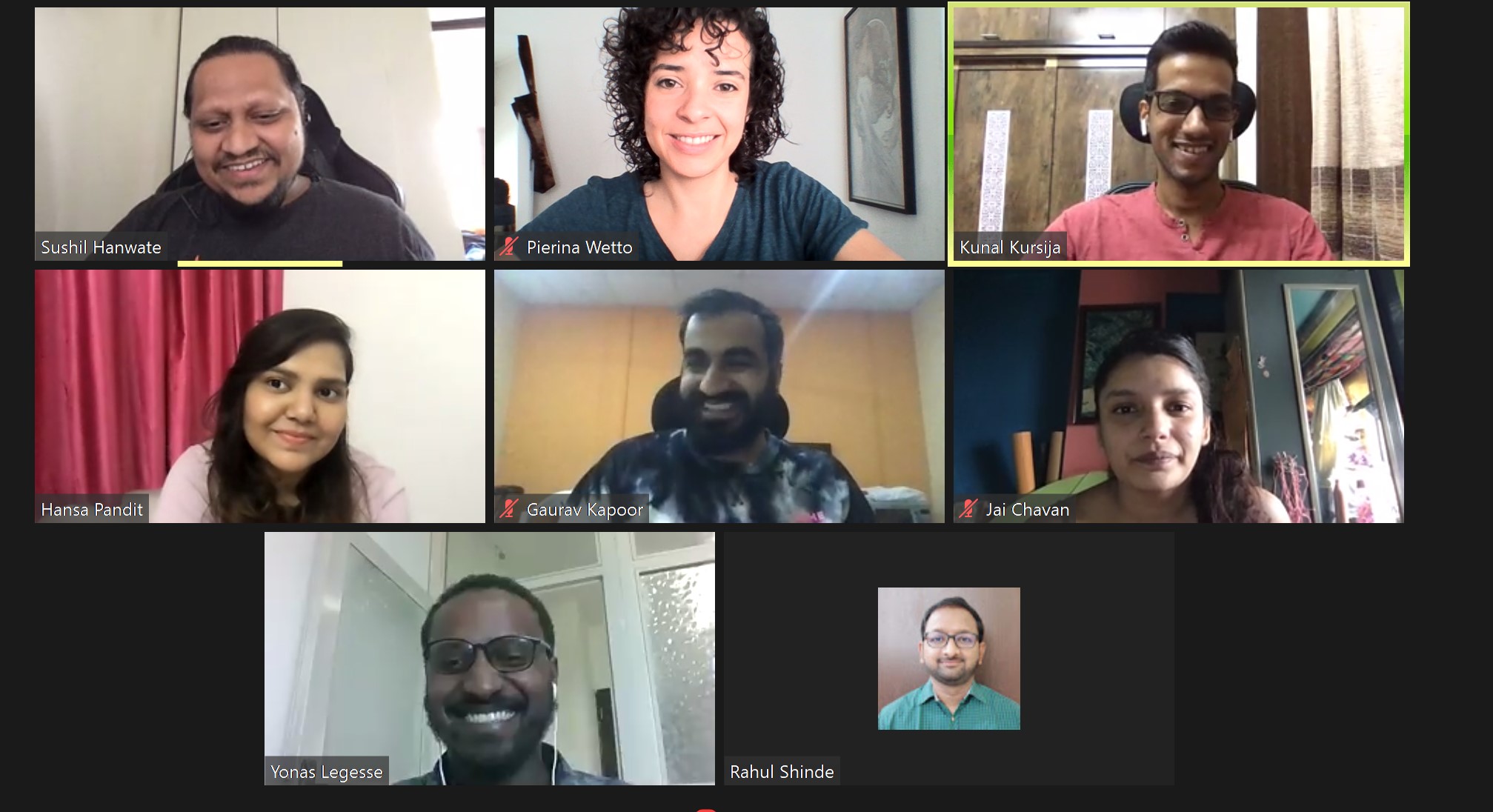 November's monthly contribution meetup
Thirst for learning overcomes time constraints
| | |
| --- | --- |
| | "I was first introduced to Olivero reading about it on different blogs. That caught my eye. I read the documentation, got my set up ready, jumped right into a coding sprint, and assigned myself an issue. I wanted to work on a feature, so when the theme went into the core, I would be able to say: that is the part I built." |
Hansa has been on Drupal.org for over two years, and besides other contributions, she's been actively involved with the Olivero theme initiative.
Time management was a big challenge for Hansa, especially since she gave Olivero the same priority level as other work-related projects. But the logic was clear; she knew that if she was investing her time towards contribution, she needed to benefit from it by learning.
And she declares the experience made her technically stronger, "I learned a lot of new skills. Other projects I worked on supported specific client's needs. Still, for Olivero, we had to make sure we were theming every single module supported by Drupal while making sure we met all the accessibility standards."
And Olivero is now in core, we are proud of Hansa, and we celebrate her and everyone involved in this achievement.
Find the right initiative, and don't do it for the credit
—

Mohit Aghera
PHP/Drupal Architect - L1

It is important to focus on learning and exploring instead of doing it for the credits: "I decided to focus on this initiative because I was interested in learning about writing test cases for Drupal Core. It was a quick way to get introduced to this, and also a great opportunity to explore almost every feature of the core, instead of focusing on a specific module."
Mohit is one of our most experienced Drupal engineers and contributors; hence he's continuously mentoring the team. In our last meetup, he explained his motivations and experience with the Bug Smash Initiative; "it's a great initiative to devote energy to, because it is well managed. Maintainers do an excellent job triaging issues," he argued. We often hear that not knowing where to start or feeling overwhelmed by the issue queue translates into demotivation within weeks. Counting on careful planning and mentoring makes life easier for everyone, which is why finding the right initiative becomes essential.
A second factor to consider while contributing is the right motivation. We always remind ourselves of the opportunities that come with contributing for personal branding, sharing your work, showcasing a visible portfolio, and "ultimately if you want to learn Drupal Core, contributing is the best way to do it" he insists.
Clear expectations help first-time contributors
—

Abhay Saraf
PHP/Drupal Engineer - L2

When asked what could be done differently to motivate others to join these sprints, he told us, "being clear about expectations and providing resources that display a step by step before the event would make the experience less intimidating."
As founding members of the Drupal India Association, we also look to align our mentoring and contribution efforts with India's larger Drupal community. Organizing and hosting monthly contribution weekends is one way to boost a sustainable contribution culture, and Abhay recently joined this initiative for the first time. From his experience, we confirmed that meeting folks, running into smiling faces, and having the space to give back without the pressure of getting lost or making a mistake is fundamental to onboard newcomers. "I had a good experience because I already had a list of prioritized issues. I could work with a free mind since I knew that I'd get the guidance needed if I had any doubts. Also, I liked the flexibility of this event, it goes on for a day, you can dedicate any amount of time you can, even if it is just an hour, it would still be worthwhile," he shared.
#DrupalThanks to all you amazing Drupalers for being a part of #DIACWNov2020💙

Today, we worked on over 12 issues and fixed 4!🙌🙌

Looking forward to more #Drupal contributions next month. See you all soon :) pic.twitter.com/VgCT29LHGh

— Drupal India Association (@india_drupal) November 21, 2020
Contribution = Recognition = More contribution
—

Gaurav Kapoor
PHP/Drupal Engineer - L2

Gaurav's efforts were rewarded with a scholarship to attend DrupalCon Amsterdam 2019. Through this contribution journey, he gained vast Drupal knowledge, "now I focus on mentoring and sharing knowledge, so others can also leverage all you can gain from contributing," he says.
Gaurav's Drupal journey started right after college when he decided to leverage his spare time by joining a two-person startup. After learning Drupal, he soon realized that contributing to the community would build the company's reputation as trusted experts, and that was the initial driver. Eventually, what sparked a community spirit was getting noticed and recognized. He's been ranked among the top 30 contributors and recognized in Dries'post about Who sponsors Drupal development? for the past three years.
Events and the power of networking
| | |
| --- | --- |
| | Kunal has the habit of surfing through different channels that list upcoming events (Drupical, Drupal.org, Drupal Slack), so when we found out about BADCamp 2020's call for papers, he decided to go for it. A two-way process started, "I began to review everything I had learned recently or topics I wanted to learn about", from there Kunal came up with a list of topics and submitted them. |
Speaking at events has many benefits, especially to those interested in being seen as an authority in their fields. Presenting sessions nourishes the community with knowledge and best practices and builds the speaker's reputation and network. That was certainly the case for Kunal. "I first heard about BADCamp while attending DrupalCamp London. Someone I met there told me BADCamp is one of the best Drupal events. That image struck me and has stayed with me since then."
"Of course, it was exciting to learn my session had been selected. I was disappointed I couldn't attend the event in person. However, I enjoyed getting introduced to other BADCamp speakers, and it was great to participate in such a big and important event."
To many more years of Drupal
We recognize our monthly meetups serve the purpose of keeping an ongoing conversation around contributions, inspire and support team members and promote those who actively get involved. Our team works with a contribution-first approach, and this practice grants us a place at the top of the ranking of organizations supporting Drupal. And yet, there's more we need to do to build up a sustainable contributing culture. We still find that most people that haven't contributed before can judge the onboarding process as too arduous, and time constraints follow soon after. Even with mentorship support available, the steep learning curve poses a hurdle to conquer.
We are continually discussing and exploring initiatives to encourage contribution, from creating a role for a full-time contributor to gamification aspects around tracking contributions or mentoring team members on the bench between projects.
Today we introduced a selected few stories, evidence that sustains again and again that the key ingredient and the strength of this 20-year-old open-source project are people.
We are excited to be part of this celebration and would love to hear about your contribution strategies and ideas. What's your preferred way to give back to Drupal?
Don't forget to join the celebration on social media!
Hello, #Drupalists! It is #DrupalBirthday week. 🎂 And we couldn't help but be #nostalgic. The first #DrupalCon we sponsored stood out. We'd like you to guess which. 😉

- A scavenger hunt to find and click photos of 15 iconic items was organized
- The weather changed a lot (1/2)

— Axelerant (@axelerant) January 12, 2021
P.S. See you at the Global Contribution Weekend happening 29-31 January 2021.
About the Author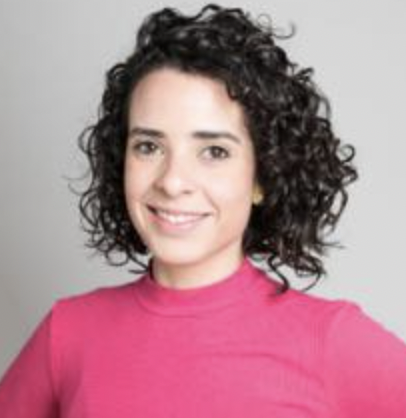 About the Author
Pierina Wetto, Axelerant Alumni