Introduction

Drupal Camp Chennai was held on the 7th and 8th December 2019 at IIT Madras in Chennai. This was the first camp ever to be held in Chennai.
#Drupalers UNITED! #DCC19 #IITM #DrupalCampChennai #DrupalCampReimagined #community pic.twitter.com/P38oPrldJT

— Drupal Chennai (@drupalChennai) December 7, 2019
So what if I'm not in person at #DCC19? I'm there in spirit and I do get an official unofficial group photo.

Thanks @parth_gohil for being the fingers to my spirit. 😁 pic.twitter.com/U2YUkfeGWQ

— hussainweb (@hussainweb) December 7, 2019
Axelerant was lanyard sponsor as the event. And we had several team members volunteering and attending.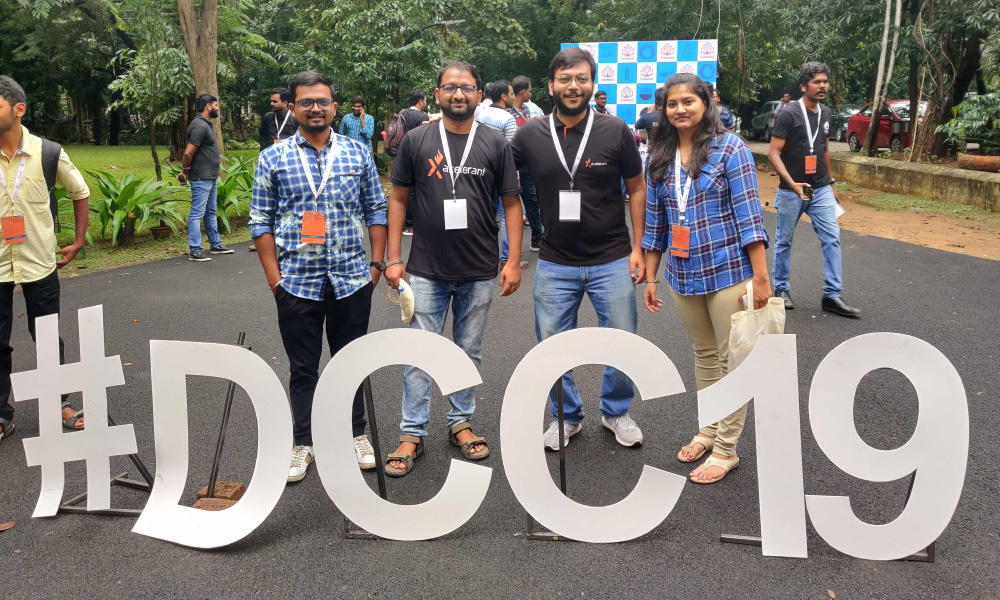 This was the first Camp in Chennai and a major Drupal event in the region. I got the chance to interact with people, understand their culture, learn how the community works there, and hear their thoughts on Drupal as well as work in general.— Parth Gohil, People Operations Manager
This camp set itself apart from others with its focus on welcoming women to Drupal, culture and local languages, and the environment. These aspects turned this camp into a truly unique experience. Our team particularly liked the eco-friendly initiatives, like paper-based ID cards, cloth-based tote bags for giveaways, bio-degradable disposable plates and stalls from non-profits (like KPCT foundation) selling their products.
The camp kicked off with a classical dance performance (Bharatnatyam) by Pavithra Srinivasan and a keynote by Dr D K Hema Hari on "Developing a Future."
Off to a great start! Thanks to @beingpavithraS 's mesmerizing and enlightening performance #DCC19 #IITM#DrupalCampChennai #DrupalCampReimagined pic.twitter.com/4bTrnVi2FP

— Drupal Chennai (@drupalChennai) December 7, 2019
Invigorating #KeynoteSpeech by Dr. D.K. HemaHari @Bharathgyan on Developing the Future #DCC19 #IITM#DrupalCampChennai #DrupalCampReimagined pic.twitter.com/tMofwczQQj

— Drupal Chennai (@drupalChennai) December 7, 2019

The camp introduced Her Second Innings, a non-profit that works collaboratively with women professionals returning from a career break, helping them achieve financial independence. A recruitment drive for second career women was conducted at the event.
The range of non-Drupalist keynote speakers, keynote topics, and initiatives like Her Second Innings were a big attraction.— Rahul Shinde, Software Engineer
There was also a Drupal India Association (DIA) board meeting at the camp.
At the meeting, the DIA committed to becoming the largest quality makers of Drupal 9. They're inviting organizations and individual contributors to pledge contributing hours to Drupal for the next six months. Contributors can make the pledge here.
The DIA is also working on setting up a Project Manager to coordinate this activity, among others, like setting up a DIA website and social media presence, as well as publishing camp and meetup calendars.
Through the camp, I was able to learn about the DIA, the current level and quality of contributions from Indian Drupalers, how we can work with the DIA moving forward, and the benefits of doing so."— Binny Thomas, Software Engineer
Our team members in Chennai chose to volunteer to learn more about Drupal's capabilities, listen to speakers and network with local Drupalers.
Volunteering was fun and I got to dabble in areas that were outside of my comfort zone. For instance, I helped organize the recruitment drive for second career women and handled social media during the event. These were things I would not have had the opportunity to pursue elsewhere.— Sujatha Varadharajan, QA Analyst
We were excited for the opportunity to give back to the community, network and learn from fellow developers. For Axelerant team members who volunteered, this was a huge learning experience, and it was fulfilling to see the fruits of everyone's teamwork and collaboration.
It was a huge opportunity for me to experience and learn what it takes to Organize a Camp and to get the community involved,Thank you @senthilmohith @SharmilaSk30 @PunamBeedkar for doing this with utmost grace. I laud your efforts for making #DCC19 a success #MyFirstDrupalCamp

— Preethi (@prethiee) December 9, 2019

Other members of our team joined them from different Indian cities. For some of us, it was the first Drupal Camp, and a highly anticipated event. And for seasoned Drupal community members, it turned out to be an experience like no other.
Sessions that our team members found particularly memorable included the keynote by Ranga Srinivasan, President and CTO at Ameex Technologies Corporation, on "The Rise of #Martech and What it Means for the Drupal Community."
Other sessions we enjoyed included presentations on "Drupal 8 Internals or the Story of How to Tame the Dragon" by Vimal Joseph, Senior Manager Technology, Zyxware Technologies, and Drupal as Catalyst in Artificial Intelligence by Chaitanya A Kulkarni, Technical Architect, Globant India.
Here is how @vimaljoseph of @zyxware tames the dragon-Drupal 8 Internals #DCC19 #IITM #DrupalCampChennai #DrupalCampReimagined pic.twitter.com/WcFroICz37

— Drupal Chennai (@drupalChennai) December 7, 2019
Chaitanya Kulkarni of @Globant walks us through Drupal as a catalyst in AI. pic.twitter.com/khJrEmkIIt

— Drupal Chennai (@drupalChennai) December 7, 2019
Our favorite moments included meeting community members and earning certifications. The camp enabled team members to meet industry bigwigs like Shyamala Rajaram and work closely with them as volunteers.
I enjoyed meeting fellow Drupalers and Axelerant team members from outside Chennai. I was also able to benefit from the camp's initiative offering the Acquia Certification Exam for $99—something I had wanted to do for a long time.— Preethi Prabhakaran, Software Engineer
And of course, our team members got together for a meetup, which is always a cause for excitement among us!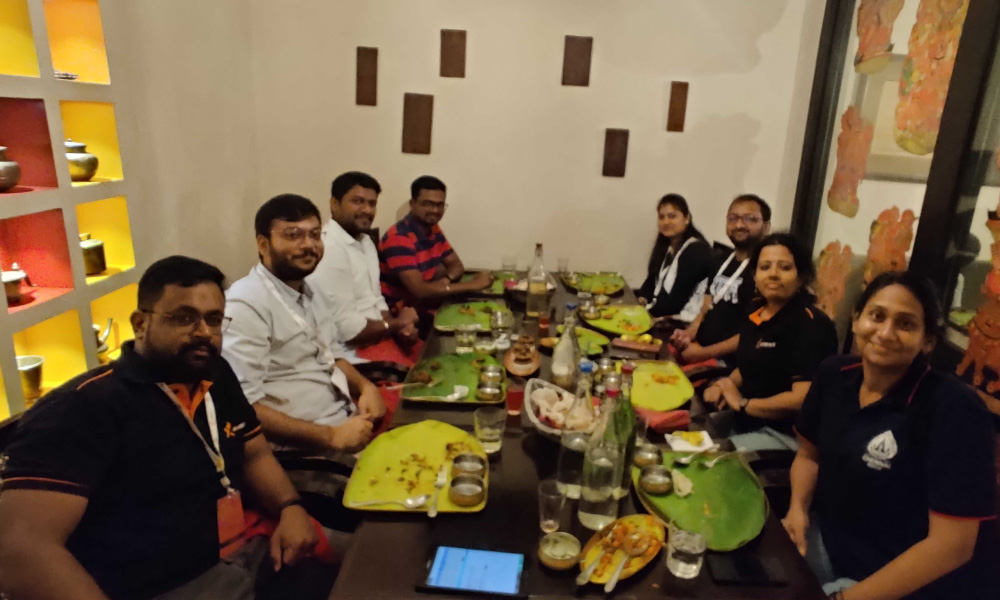 It's clear to us that the community in Chennai is driven by a strong set of values, and headed towards a bright future. We're looking forward to attending the next Chennai camp!
Volunteers and organisers of #DCC19
Great work folks, thanks for all the hard work! pic.twitter.com/SJ73dyxjRu

— Parth Gohil (@parth_gohil) December 7, 2019
About the Author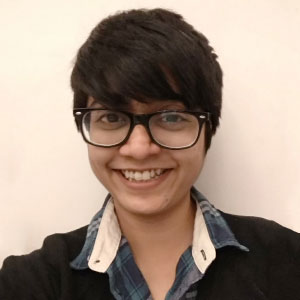 About the Author
Madhura Birdi, Axelerant Alumni