Introduction
Axelerant's Engineering team is pleased to announce that we're opening up a program for Software Development graduates in Srinagar and Jaipur, India.
Bassam Ismail and Prateek Jain, two of Axelerant's Engineering Managers, will lead the course on locations—which will immerse "freshers" in a hands-on, real world environment of enterprise-level development.
On the journey, we'll guide you.
This program will bridge the gap between academic learning and current industry skills for recent college graduates by providing support and guidance within the Open Source community. The academy is going to follow a flipped-classroom style which will enrich the learning experience for recent graduates. We'll cover:
Understand Open Source web development technologies
Assimilate the structure of specific Drupal modules, themes (Jaipur)
Become familiar with front-end technologies (Srinagar)
Specialize in the development of front-end applications (Srinagar)
Become familiar with Content Management Systems like Drupal
Specialize in the development of new modules and themes
Become a contributing member to the Open Source community
We will offer you
Mentored learning and a structured training program to help you succeed
Flexible and remote options for times you're unable to attend in person
Self-paced study schedules that caters to your unique needs
Opportunities to work on challenging and high-quality projects
The chance to start your successful career with Axelerant
Additional benefits
Knowledge of or experience with other CMS, Open Source technologies
Active participation in the Open Source community and networking options
Full time benefits: all benefits that a full time employee get at Axelerant
Selection process
We are people-first. So we're really careful to make sure that we're a good fit for you, and vice-versa. We deliberately make the graduate recruitment process as open and transparent as possible so you can make a confident decision. There's no question we won't answer, publicly.
We're looking to understand your current skills, experience and aspirations. We're also looking to see if we share the same values—that is, to be enthusiastic, kind and open.
Our selection process requires you to apply online, followed by skills assessment tests and Interviews.
Timeline and other details
Duration of the academy program will be three months, and on successful completion you will become part of Axelerant's globally extended team of 70+.
What's the Axelerant difference?
As a global company that puts care into employee happiness, engineering excellence, and customer success, we are in striking contrast to the typical outsourcing option. We are a diverse team working remotely across many timezones, with success stories that back up capabilities, and a reputation for an unconventional work environment that empowers. We are the individuals directly challenging what it means to do global delivery differently for employees and partners. Learn more about us.
And if you're in the region and interested in getting connected with the instructors, apply to attend Axelerant Academy—learn more here if you're near Srinagar or here if you're near Jaipur.
About the Author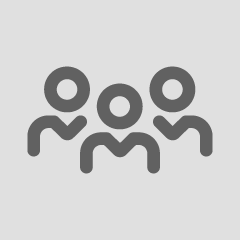 About the Author
Axelerant Editorial Team
The Axelerant Editorial Team collaborates to uncover valuable insights from within (and outside) the organization and bring them to our readers.