Introduction
An outpouring of support happened across the Drupal community when the Fundraising update and Program Enhancement was announced. It's inspiring to see how the community is responding with real care and compassion in the wake of COVID-19.
Here are some highlights:

29 organizations in the Drupal community pledged $100,000 to match Dries and Vanessa' Buytaert's pledge

For every $1 donated, the Drupal Association got $3

Axelerant took the Open Source Makers approach to contribute to the cause, as we deeply believe in investing continuously in the community that helped make us great.
So how is Axelerant supporting the Drupal community?
We're dedicating our time and resources in the following ways:
Premium Supporting Partners: We've upgraded! We're now Premium Partners of the Drupal Community, as we raised our membership to support the #DrupalCares cause.

Individual Membership & Contributions: From the Axelerant team, 11 people became individual members, another 11 donated to the initiative, and seven updated their memberships. Outside of #DrupalCares, Axelerant was credited for 60 issues fixed in the past three months. The team worked on the Entity Reference Drag & Drop module for the #DrupalCares Drupal 9 module challenge and the Block Country module to make them D9 compatible.

DIA Activities: As a member of the Drupal India Association, Axelerant became a part of the campaign #DrupalIndiaCares to raise funds and awareness. This initiative became a huge success and received a lot of traction on Twitter within the network.

Does <3 for Drupal = #DrupalCares?
From our point of view, yes. Especially now. The Drupal Association is the umbrella organization that is responsible for growing the Drupal community and, subsequently, Drupal. It organizes and manages all the Drupal events across the globe. We are supporting the Drupal Association so that they can continue and maintain the Open Source culture and community we love. Also, individual contributors and members who thrive on Drupal shouldn't have to take the impetus of reviving the community.
Drupal is a neutral project and not owned by a particular company. Therefore, the existence and continued operations of the Drupal Association are crucial for the success of Drupal and ours equally.
We're at work creating a culture of giving
Not to forget, this act of selflessness promotes the culture of giving back to the community. Kindness is one of the core values of Axelerant, and it's a ripple effect. Simultaneously, we want to showcase how the Drupal community in India is highly responsive and has pledged to support Drupal with everything we have to give. From giving up their sponsorships of DrupalCon to upgrading memberships, we stand together in this.
Like it's been said, "come for the code, stay for the community!"
About the Author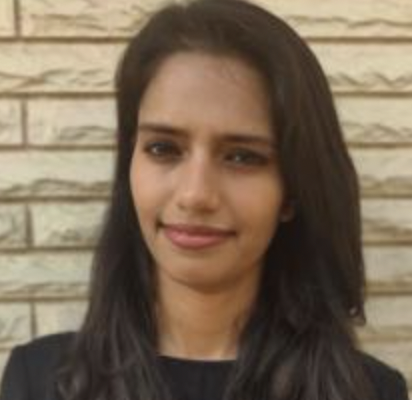 About the Author
Jayati Kataria, Axelerant Alumni