Introduction
I joined Axelerant with the thrilling purpose of cultivating and fostering their participation and contribution to the Drupal community. And I did, with a defying obstacle: I don't code and until then I had only heard a few things about Drupal.
As soon as I began this journey, I verified that Drupal (the technology) is completely interlinked with the community that sustains it. To understand one you must know the other. Though you can get a kick out of reading about the advantages of headless Drupal or the improvements that will come with the release of D10, it is obvious that what holds the project together is the willingness of its members to advance, connect, and share knowledge. Hence, the motto "Come for the code, stay for the community."
Everybody has their first time
In every community, face-to-face encounters are essential to solidify our personal and professional bonds. They are mandatory to get the true sense of a community. Therefore, as soon as I embarked on this endeavor I knew I needed to add an event experience to my Drupal immersion.
Yet, the global crisis unleashed by the COVID-19 pandemic is forbidding us all to attend large and exciting live events. Was I supposed to meet this need online, while surfing a context of widespread virtual fatigue? The truth is that, although we are all a little tired of facing our screens, technology has proven its capability of bringing us close, even eliminating borders. As a result, I decided to sign up for free for my first Drupal Camp, and I was lucky to have debuted with my attendance at the Bay Area Drupal Camp, or BADCamp, which describes itself as the world's raddest Drupal camp.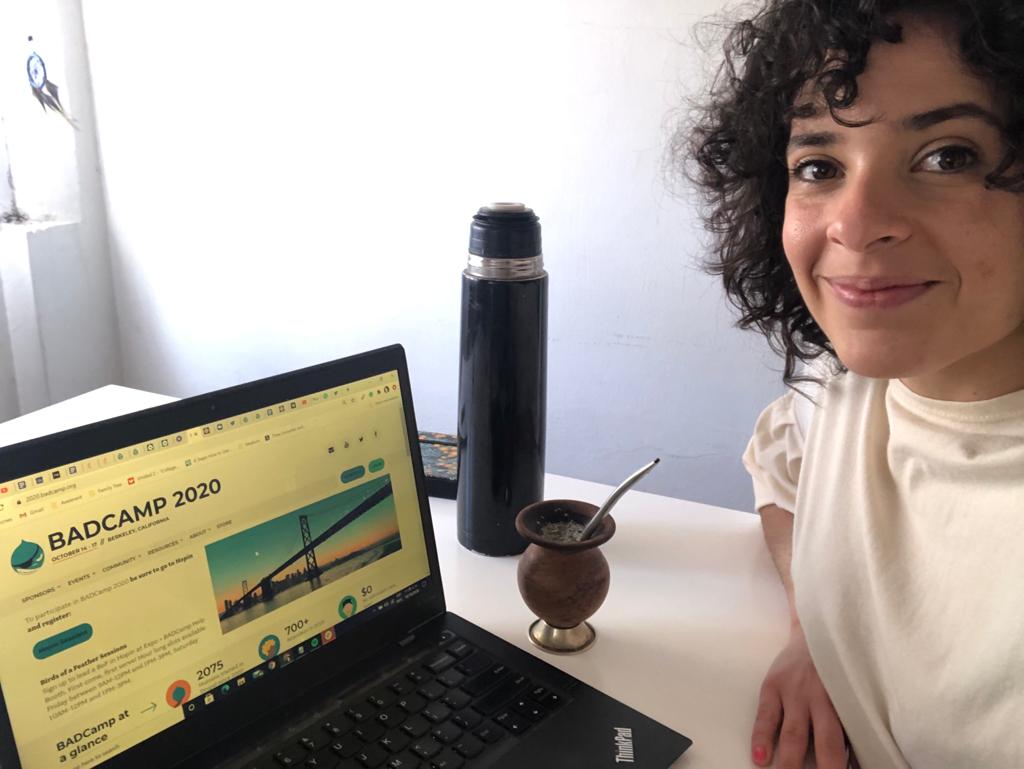 Travelling from Buenos Aires to the world's raddest Drupal camp
The Bay Area Drupal Camp is "An annual celebration of open-source software normally based in Berkeley, California" that has already trained over 3,000 Drupalers. This year, for their very first time, they went the extra mile and went fully virtual from October 14th to 17th.
From day one, the organizers ensured the attendees were aware of the Drupal Code of Conduct, and indeed all the interactions I had and the overall environment were imbued with respect and collaboration.
The first couple of days were exclusively for summits and training. I joined for the last two days of the event to attend sessions. The schedule offered a wide variety of topics for all levels of experience, which allowed me to achieve my goal: understanding the full range of knowledge-sharing and learning that happens in these events, without feeling like an outsider. I was able to participate in meetings related to non-code contributions from which I earned valuable resources.
Thank you for making it happen!
Thanks to the organizers and volunteers who made it happen. Surely it would have been easier to suspend the event until next year, but you took the time and effort to carry it through and the result was impeccable.
609

Registrations

515

Attendees

32

Countries
Congratulations!
What I experienced at BADCamp 2020
Two experienced Drupal contributors from Axelerant participated at BADCamp as speakers: Mohit Aghera and Kunal Kursija. Obviously, I wanted to watch them in action. Their sessions were tagged as "Drupal for beginners", and they both had over 20 attendees to their meetings. It was very compelling to see how they interacted with the audience, covering concepts as well as practical tips and showcasing live-demos. They answered all questions and provided further examples when needed, and of course, in an open-source collaborative spirit, shared their slides and links to the sample code repositories.
Go ahead, relive the sessions, and check out the resources.
---

By Mohit, Software Engineer
Session track: Drupal for Beginners / Content Strategy

This will be helpful both for site builders and developers.
---

By Kunal, Software Engineer
Session track: Drupal for Beginners
Learn about the very tiny, mighty and hidden gems of Drupal, "filters", that process and display the user-submitted content.
As I was planning my schedule, I literally felt this session title was talking to me. Baddy did a great job explaining specific ways you can contribute to Drupal beyond code. And she managed to make it appealing, sharing her own journey choosing non-code contributions even though she has the needed technical skills. Thanks to her inspiring talk, I realized I can offer valuable support by pitching in with these kinds of contributions. So, if you like to design, you're good at organizing projects or events, you enjoy writing, reviewing, or translating content, find out how you can help here.
---

By Suzanne Dergacheva, Co-founder and Drupal Practice Lead at Evolving Web
Session track: Community / Marketing Tools
This session offered valuable insights towards building the marketing arm of an open-source project, highlighting the importance of storytelling, both within the community and towards external audiences. Suzanne stressed the need to pinpoint whom the Drupal community is talking to, and how to adapt marketing efforts to different personas (from developers encountering Drupal for the first time, but also to marketers and evaluators that won't ever install Drupal but occupy decision-making positions in organizations). I personally engaged with the idea of telling better stories around code contributions within the community. Good stories are easier to amplify, and knowing the people behind the code makes it straightforward to relate and is always inspiring. Stories boost empathy, motivation and sense of belonging; all things that foster a healthy culture in any community.
The Promote Drupal Initiative already produced valuable resources in this direction: the Drupal brand book (setting design elements but also the tone of voice and the brand personality) and marketing materials such as press releases, pitch decks, and one-pagers. Visit the Promote Drupal page to download the resources and/or if you want to contribute to the Drupal brand.

Overall, I had a rich experience, I witnessed first-hand the power of innovation and knowledge-sharing behind Open Source and I now have proof that the Drupal community is guided by a culture of openness, respect, and collaboration.
P.S 1: If you're interested in web content accessibility, I recommend you watch this session to learn interesting insights, tools, and distinctions between accessibility, usability, and authentic digital inclusion. Check out the video here.
P.S 2: Thanks again to the BADCamp organizers for including the farm tour and the pet meet & greet, it was a creative and conscious way to mitigate virtual fatigue.
Check out all the recorded sessions of BADCamp 2020 here.
About the Author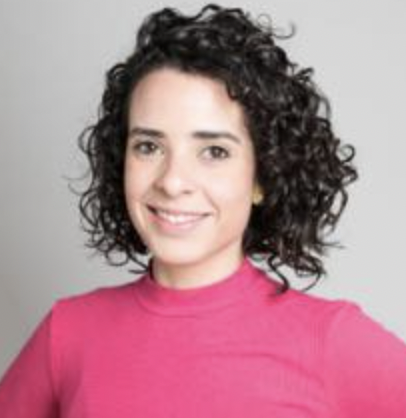 About the Author
Pierina Wetto, Axelerant Alumni