Introduction

My first trip as a digital nomad could've been the time I went to school in the Canadian backwoods in the late-80s. However, since I didn't have a cellular phone, I don't feel it counts. During the mid-90s, when I worked near Fairford England and Manama Bahrain, I still didn't have a mobile phone.
Therefore, that makes when I worked and went to school in South Korea, over twenty years ago, my first true trip as a digital nomad with a handi and laptop. And, an expensive phone bill.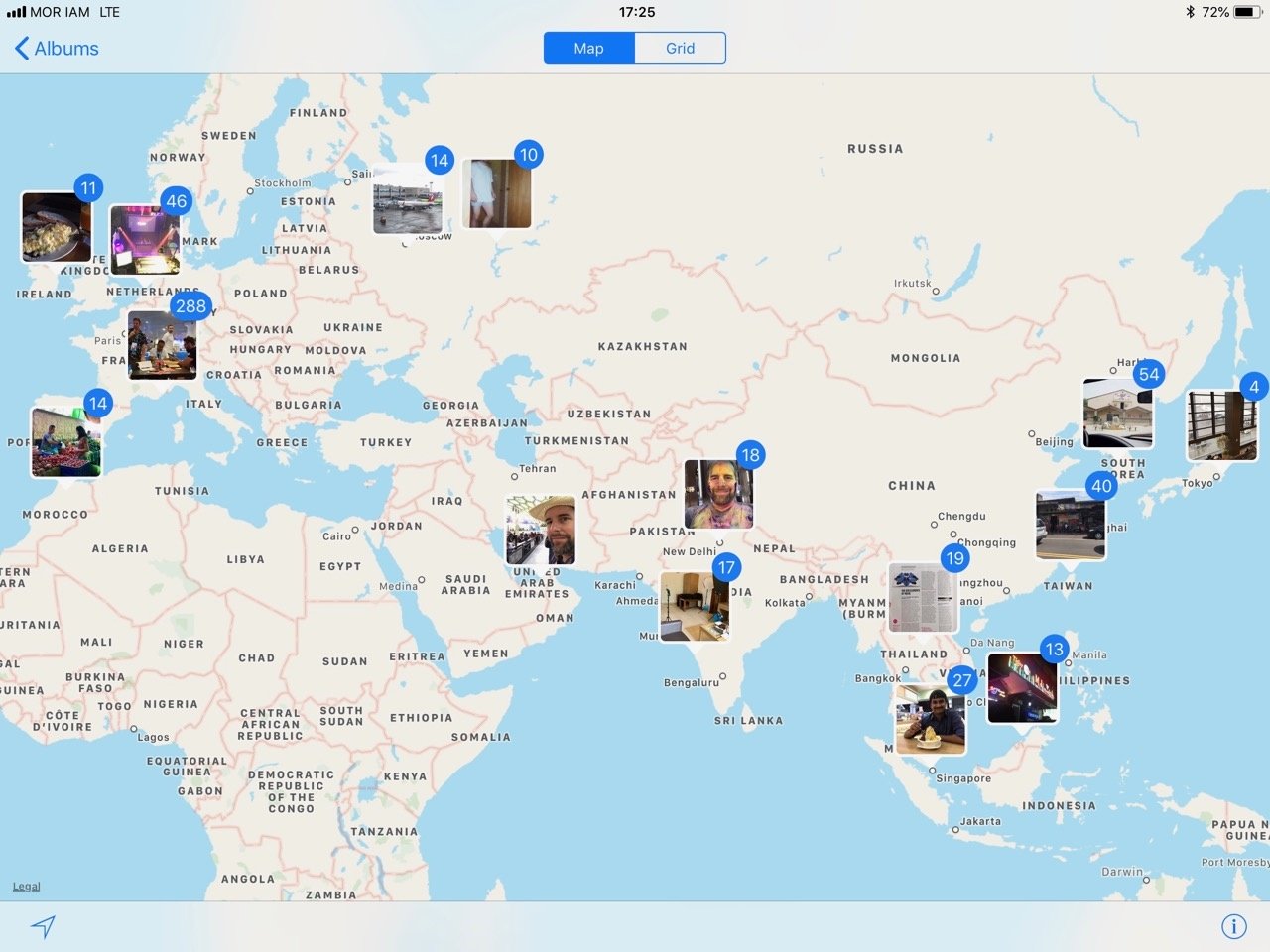 The past couple of years' travel outside North America.
So, what does it mean to be a digital nomad?
Personally, I'm focused on what really matters—being a nomad. And that's something that resonates with or fascinates others I converse with. That topic really helps me in meeting people, as until I know them better, I'm sure as heck not going to talk politics, religion, or functional medicine with them.
Recently, a buddy of mine asked me about what to prepare for in becoming a digital nomad. Instead of recommending some books as he was expecting, I wrote a synopsis from 10 years of being a vagabond with a weird introduction.
Hi, I'm Michael, an American, living in Taiwan, working out of India, and I'm on the road six to nine months a year.

Ten years ago, my wife and I were forced into our current nomadic lifestyle. Due to legal troubles, I lost my business, its $30,000 a month income, our home, cars, and other assets. When the dust cleared, we were nearly $400,000 in debt, I was making $1,200 a month, and we barely had $1,000 in the checking account.

Despite how traumatic that beginning was, it was really a blessing and enabler to how well we live now. And, of an importance that I hope to convey to you.
To live more fully, live more simply.
As a practice, in starting out to live simply, we must first figure out what things are the absolute must-haves in our life, and drastically reduce if not remove everything else outright.
If we can't get rid of something, but want it around, put it into storage. Though, for myself and many others who've downsized, soon after we lock the storage unit, we'll return within a year to donate away the contents except for a box of irreplaceable sentimentals.
Rethink spending our money.
Further, in living simply, we must rethink how we spend our money. As in, live below our means. From morning Starbucks, to evening Burger King runs; from latest fashion shoes, to classiest wines. Just because we can afford something, doesn't mean we need to have it.
For the money we're not freely spending anymore, there's probably a better place for it to go. Like on the things we've purchased and haven't paid for or onto the experiences we'd like to have.
Personally, while I miss traveling business class. I've come to realize that often for the cost of one business class flight, I can pay for my family of four to fly to the same spot and take a two-bedroom flat for a month. To me, that's seriously money well spent, plus life experiences for us.
Still, we should enjoy acquiring stuff wherever we go as part of our life adventure. Yet, when we open our wallets, we should get what is useful, turn often done into occasional, know that new is just a moment, and paying full price is overrated. Therefore negotiate, shop used, or wait for a sale to help us keep what money we have, so that we can use it where it matters most.
And remember, if we're not using something anymore, let it go.
In my family, we deal with food allergies and barely go out to eat once a week than many. With that saved dining out money, we're able to afford natural and organic groceries. Plus every few weeks, we get nice wine and Green Chef meal boxes. Further, we're part of a weekly farm-share program for fresh produce. Now, it's hard to eat out because our home cooked food is amazing.
Would you prefer a week in southern France on the beach or a month? We stayed two months.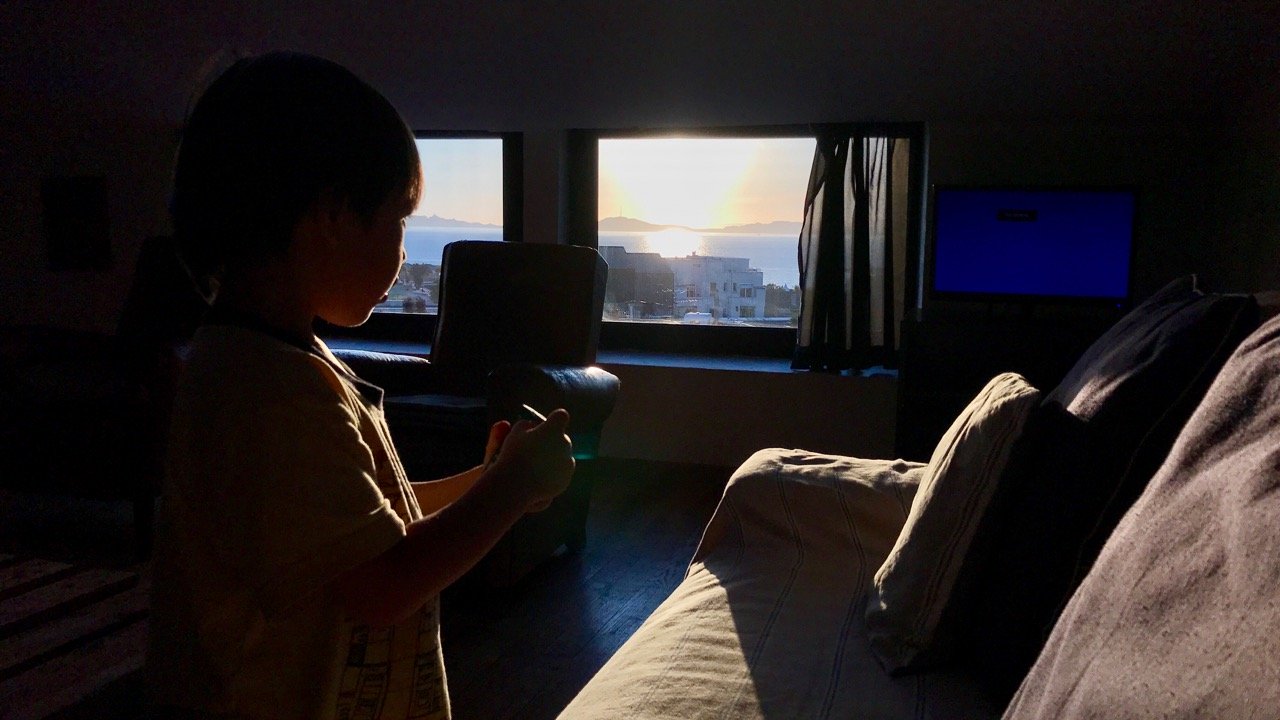 Drusus playing after dinner in Marseille.
Live on a cash basis.
Probably the hardest, yet most fulfilling part of living simply, is living on a cash basis. Having a mortgage and a reasonable car loan is fine. Otherwise, credit usage should be absolutely minimal and paid off monthly.
Getting to a cash basis requires real effort and true sacrifice. In fact, we have to be completely honest and transparent with ourselves and our significant others about how we use our money.
For some, this might be a budgeting and allocation exercise. For others, it might involve negotiating with credit holders for better terms and principal reductions plus three years of buckling down with only small treats every few weeks to stay motivated.
It took my family over a year to figure out that we still spent money badly and needed to live on a cash-basis. Then, another two years to cut credit usage back to what's payable in full each month on. Next, for several debt repayment years, we drove a 20-year old car, if any. Now we've less than $30,000 debt left, we each have an allowance, and when we travel, it's already paid for.
So, whatever is needed to get to a cash basis, just do it. For once we've set aside a few months emergency funds too, freedom is at our fingertips. Now we can consider that dream job though there's a pay cut, reduce how much we work to travel more, or do more of what is important to us.
Be the nomad.
I once went to Europe with a big, cool backpack; it even had a daypack on the rear. After a few days, I couldn't stand how constrained and uncomfortable I felt. Thinking crazily, I stuffed all but a change of clothes, a camera, a jacket, and bath needs into a box that I shipped home. For the next three weeks, I was gloriously free to adventure by small daypack.
Since then, no matter the trip duration, I use the smallest bag possible. Frankly, even if I've forgotten or need something, wherever I'm going, there's a business with what I need and wanting my money. And, we can always buy a cheap duffle or suitcase for the homeward extras.
We get into big bag trouble when we get to crossing seasons. Yet, that's a perfect excuse to shop locally to acquire what's needed, when needed. And, definitely beats carrying rarely used stuff.
When traveling with toddlers, a stroller, crib, and diapers sure cause luggage to swell. And for those travel years, take a taxi. Don't be a cheapskate dragging all of that stuff around. We'll smile at how easy the smaller trips were than not.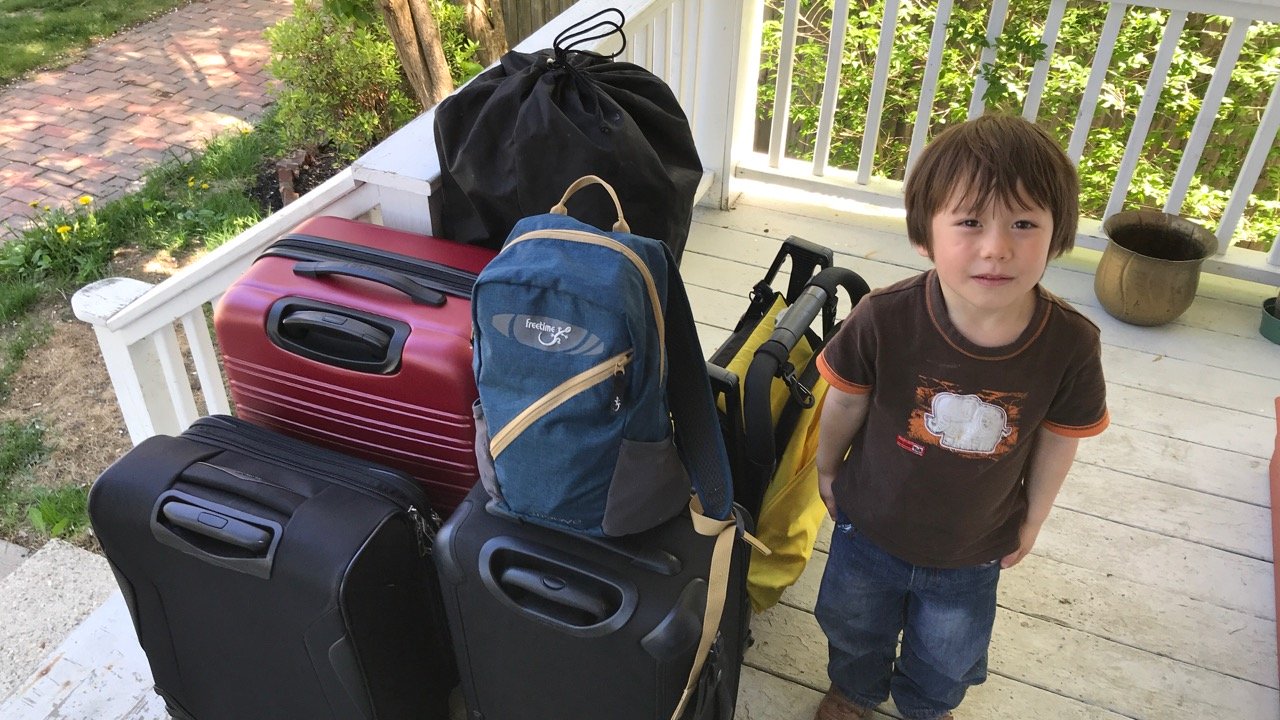 More luggage than desired on a four-month five-country trip, yet 18-month-old Jace is ensured a good night's sleep every night, which means the rest of us do to.
At the tourist market.
Before making our way to the tourist markets, try visiting the local grocery stores and handicraft bureaus. First, to find out the real costs of goods. Second, to plan our acquisitions. And, thirdly, it'll make our walking away from an emotionally charged bargaining session easier. Still, we don't feel too bad if we visit the places in reverse because we're here for the experience.
For a recent Fes Morocco medina day trip, my family visited three argan oil shops to acquire a half-liter of it for cooking. At the first shop on the market road, 600 dirhams for 500 ml. At smooth talking shop number two, with a grandma hand-crushing the oil, 900 dirhams with a 30 percent discount. And at place number three, run by local ladies showing off their electric grinder, 500 dirhams.
And the price winner? Carrefour, 209 dirhams for certified-organic argan oil. However, our preferred choice was the third market shop for its deliciously nutty, vegetable enhancer.
What's next?
I love being a (digital) nomad. Sure, I've got tough decisions ahead as my eldest son gets closer to first grade. However, the core aspect of being a nomad, living simply, has enabled me to have a happier, higher quality of living without a high-stress lifestyle.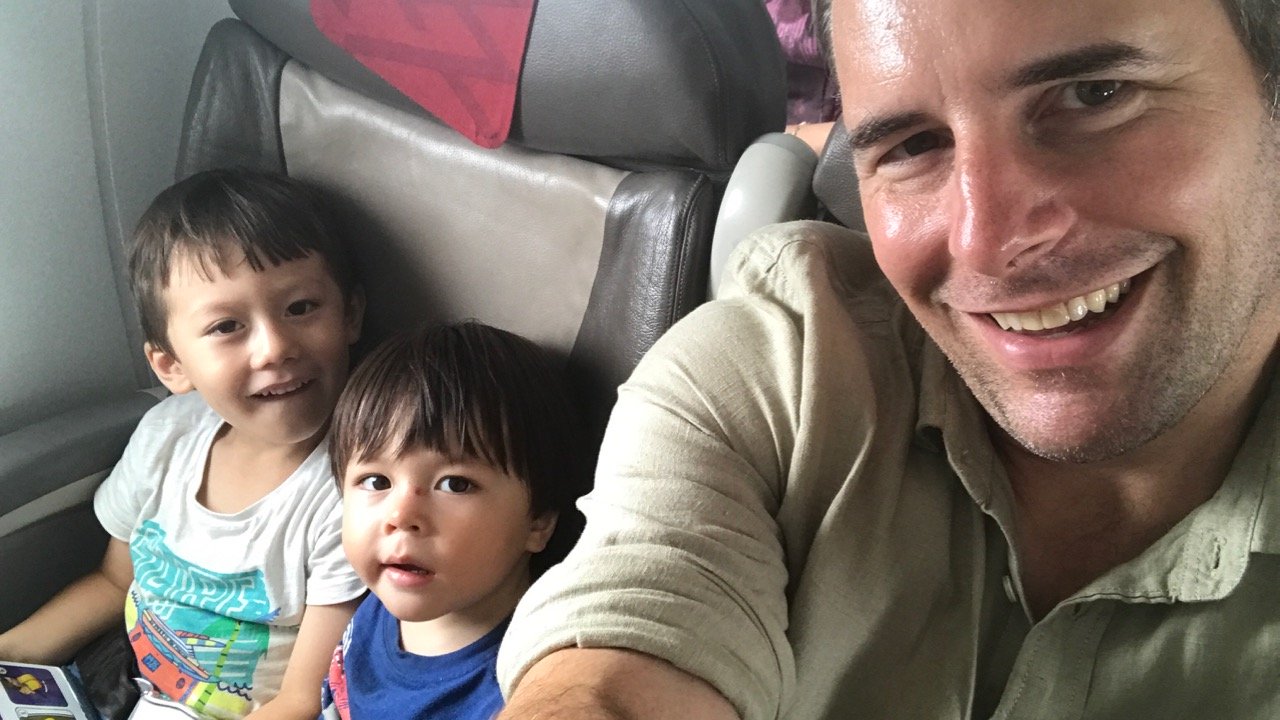 18-month-old Jace flying free to Casablanca from Marseille with his brother Drusus and father Michael. Mom is across the aisle, snoring away.
So, what's your favorite lifestyle change in being abroad? Let me know.
About the Author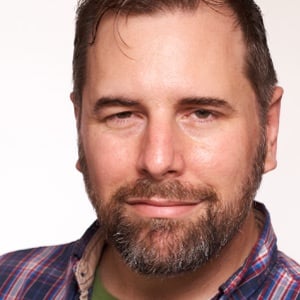 About the Author
Michael Cannon, Chief Success Officer
Adventurous pegan water-rat, Drusus & Jace's smiling baba, social impact photographer.