Introduction

Drupal has been around for 18 years now.
There have been many ups and downs over the years, but on the whole, it's hard to find another platform that offers as much as Drupal does to everyone ranging from small site builders to enterprise customers, or a community as agile and collaborative as the Drupal community.
And so Drupal continues to be supported by developers and businesses alike.
But over the last five years or so, it's been getting harder and harder for agencies to source talent and grow. While there are a lot of solutions to the Drupal talent challenge, not all are viable or realistic.
Developer burnout is a real issue. Effective remote mentoring is hard to offer and harder to scale. And it's especially difficult to make Drupal appealing to new developers when technologies such as Python, Ruby and JavaScript allow them to be productive with lower overhead.
So what does the future hold in store for Drupal?
We spoke to two prominent change makers in the Drupal community to get their take on where Drupal hiring trends are headed in the future.
---

Ryan has been an eCommerce developer since 2006, when he created the Ubercart platform. In 2009 he co-founded Commerce Guys and led the company's development of Drupal Commerce to its use today on over 60,000 websites. Ryan has been serving as the company's CEO since 2016, while also participating in business and integration analysis.

"I'm not in the same boat as other agencies, but I do recognize the challenge," says Ryan.
Commerce Guys isn't a full service agency, like many other Drupal agencies, and doesn't need as large a team as other agencies do to deliver a large amount of value. But they've faced their share of challenges with talent sourcing over the years.
"We've found it hard to find sales people and set them up for success," he says. "Drupal talent is not just developers. It also takes someone with a certain mindset to market it and sell it. Ours is often a very technical sale."
When he bought Commerce Guys from his partners in 2016, Ryan didn't need to hire immediately. When they did need to start building a team, they tried various strategies to find what worked for them.
If you do know people, you can rehire them.
There's a finite resource pool of people who have been in Drupal for 5-10 years.
"That was our first avenue, hiring former team members. These were experienced Drupalers that we were able to hire because of our stature in the community, our experience and history, and the kind of work we were doing. That made it somewhat easy on us."
However, in this past year they've had to broaden their search. Commerce Guys has had some success inviting contributors to join them, but if these are developers already employed elsewhere, it can create bad blood between agencies. They understood this wasn't a viable long term strategy.
Looking elsewhere, they found great success with their most recent hire, Lisa Streeter, a senior developer who was able to learn Drupal through DrupalEasy—a platform that focuses on helping people with some technical background become Drupal developers.
But, be cautious about hiring junior developers.
"I'm seeing renewed calls for people to hire and train junior developers," says Ryan. On the one hand, this can work out great with people who already have some technical skill but are new to Drupal.
On the other hand, this is totally dependent on what kind of projects an agency has coming in. "At Commerce Guys, we can't just hire and train any junior developer on client work because the kind of projects we're selling require senior developer to consulting level work," he says. It would take extensive investment to prepare someone for that kind of engagement.
"Who you can hire depends on the nature of your business, but given our need to expand the pool of developers, I do think that the better long term strategy will be to train developers who are new to Drupal."
But then, he cautions, there's also a limited pool of such people. It's likely that anyone with a Computer Science background, if they're doing other work for some time, would already have their career charted out. Convincing them to change paths may require long outreach to find someone in the right place at the right time.
It's hard to incentivize developers to learn Drupal.
Ryan believes that since it became possible to use the same language, library, tools, etc., in both the browser and the server (via technologies like Node.js), there's less incentive for anybody to learn only one part of the stack.
"It's going to be difficult to convince new developers to start with Drupal when JavaScript tools and frameworks give them such an easy way to start making the things they want to make. The best way to learn new technologies is with concrete use cases, and creating your own blog or website with a CMS just isn't the starting point for most folks today," he says.
"And if you're thinking about just building back-end apps, I'm not sure you can convince people to start out in PHP vs. JavaScript, Go, Python or other languages that have crossover appeal with other trending topics or paradigms."
It's quite difficult, therefore, to encourage people to continue to learn Drupal.
"Let's not forget, Drupal is 18 years old! What other technology have you stuck with for 18 years? That's an eternity in terms of technology. I was writing QuickBASIC games on Windows XP 18 years ago."
A lot of people have stayed with the technology because they enjoy it and enjoy the community. But, Ryan believes, people who are just trying to think about ways to advance their career may not see Drupal as a great long term investment.
On the other hand, this scarcity might be exactly what makes Drupal developers more valuable. "Enterprise level customers still need Drupal developers, and their value will continue to go up," he says.
Make it easy for customers to use Drupal.
"At Commerce Guys, we're currently focused on headless commerce and on expanding the capabilities of Drupal as a REST API for eCommerce," says Ryan.
By the end of next year, Commerce Guys intends to offer an "OpenSaaS" version of Drupal Commerce that is a fully managed headless commerce back-end.
Why? "Our customers with high transaction volumes and large product catalogs almost always decouple the front-end from the back-end for the sake of scalability."
But this also makes it easier for more people to use Drupal Commerce.
"If we can get Drupal and Drupal Commerce to the point that you need a smaller engineering team, where somebody who doesn't need to have to have a lot of knowledge can still use it, then Drupal continues on," says Ryan.
This would allow a much smaller team of back-end specialists to maintain the Drupal application or Drupal Commerce application server, along with a larger team of people on the front-end who are maintaining the website, managing front-end integration, theming, design, user interaction, etc.
"And that's where customers see the value," says Ryan. "They'd still be adopting Drupal but not having to retrain their team, who would continue to maintain and evolve their eCommerce front-end with JavaScript and CSS. We're slotting into their existing paradigm, just replacing the server side application with Drupal," he says.
In this way, Commerce Guys would be growing the Drupal community without having to train new people in Drupal. In the long term, they see Drupal Commerce competing against newer options on the market, which are essentially just REST APIs for people to build their websites on top of.
Focus on value delivered over numbers.
"Our company has its strongest opportunity right now building on Drupal," says Ryan. "But when I think about the future, the future is people who don't have a background in Drupal building on top of it."
In that world, Ryan adds, you don't necessarily need a bigger Drupal community by numbers. "The value we deliver to end users can grow even if the number of people in Drupal reduces or the pool of agencies contracts a little. I don't see that as a bad thing, though I'd obviously be happy to see the community grow numerically along with the value Drupal delivers," he says.
---

Josef started using Drupal 5 as a site builder in 2007. When doing his social service abroad in Nicaragua, he first got involved with the international community, and since then is a continuous contributor to the project. He enjoys connecting with open minds from all around the Drupal community—from offering Drupal training across Central America to organizing local Drupal events in Europe.

The talent gap has been around a long time.
Even at the beginning of his career, a decade ago, Josef recalls people talking about the talent gap. It's clearly been persistent, and he's also experienced it in his role over the years; as a manager, trying to hire new people is difficult. "Difficulty finding talent in our region was one of the reasons we chose to work with remote employees," he says.
Has it gotten better or worse with time? In Josef's experience, the demand has probably increased on the professional side. Bigger companies hire Drupal developers now, although maybe Drupal has lost a bit of favor where smaller projects are concerned.
It's hard to attract new developers into Drupal.
"I think it's increasingly difficult for Drupal to be attractive to new developers. Symfony helped with this by providing a more modern architectural base. But this didn't completely erase all of issues with the legacy code base. So a lot of new developers now fancy working in JavaScript—which makes a case for decoupled Drupal," he says.
Josef also says that while the Drupal community is awesome, he wouldn't encourage anyone starting out to focus on Drupal for their entire career. "As a developer, you should have a broader spectrum of tools available," he says. "That's how we approached it at my previous employer Amazee Labs. We relied heavily on Drupal but not entirely. It's a wide ecosystem, and with decoupling, you can combine so many technologies in the front-end with Drupal."
But the talent gap is certainly still there. A few agencies are doing a good job at educating new developers, creating programs together with universities to teach Drupal to junior developers as well as college and university graduates. But Drupal is still a niche skill set, unlike learning PHP or JavaScript.
Build on the shoulders of giants.
The impact of the move towards decoupled technologies can be seen and felt in the intersection and mingling of different communities.
"In Drupal, we used to have a tendency to try to solve all the problems that everyone faces just using Drupal," says Josef. (Hence the saying, "There's a module for that!")
On the contrary, for example, the Commerce 2.0 branch started building off individual Composer libraries in PHP. This benefits a much wider open source community. It also allows Drupal developers to solve problems together with the larger community, and then reuse these solutions in Drupal.
"Just getting off the island of Drupal in general, and not trying to solve all problems in a Drupal module but also looking outside into Composer, JavaScript, NPM, etc, is I think very beneficial in the long run," he says.
"But this also makes it a bit more complex to understand where does the Drupal community start and end, because it builds on the shoulders of giants of other open source communities," says Josef. "Which is awesome. But maybe also hard to process for our human brains."
Drupal can learn from other communities.
What can the Drupal community do better? "A few things have already been started, such as defining better the values and principles we follow as a community." Josef believes this will give new contributors a better understanding of what they identify with in the community, and feel part of it.
"We are already transitioning to GitLab for collaboration. I think that will make it easier for new contributors to follow the pull request workflow and not have to adapt to Drupalisms in terms of how we work on the code," he adds.
Josef also believes that there's a need for a good strategy on how to educate new developers. Part of this is achieved by enhancing the documentation and making it more interactive—and work on that is already starting.
"I think when I started contribution it was because of good mentors enabling me," he says. "If we can scale the mentorship program to be more global, maybe also provide better structures and more funding, that would help."
There's a lot to be done and lot to learn from other communities on how to do remote scalable mentorship even better. "But at the same time Drupal is already doing very, very well in these areas," he says.
Examples of other open source community initiatives that could be adapted for Drupal include programs offered by the Travis Foundation, for instance, collaborating with Diversity Tickets—which helps people from different backgrounds to attend events they they usually wouldn't attend.
The Rails community also conducts a lot of mentored sprints. "The agile community is also a good example, as community members try to teach each other how to get better," says Josef, recalling his recent experience at Agile Lean Europe that was mainly centered on learning and teaching others at the event.
The more you give, the more you get back.
"I think the biggest benefit that agencies can get to see is if they invest in contribution. For example, allowing employees to contribute 10-20 percent of their time to Drupal," says Josef.
These agencies and their engineers get back free reviews, mentoring and education to help them level up. Because they contribute to reusable parts of the open source ecosystem, customers rely on less custom code and have more secure websites—making the Drupal ecosystem stronger as a whole.
As agencies continue to grow, he says, we also need to constantly evolve our community to keep up with the tooling and systems, to sponsor events, contribute via podcasts, interviews, etc. Josef is glad that the Drupal Association worldwide and many local associations already exist to drive these efforts and looking forward to see their collaboration evolve further.
"There are a lot of ways to contribute, and if you do so, you always get more back in return," he says.
Contributors: Nathan Roach, Madhura Birdi, Priyasha Agnihotri.
About the Author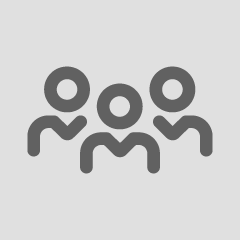 About the Author
Axelerant Editorial Team
The Axelerant Editorial Team collaborates to uncover valuable insights from within (and outside) the organization and bring them to our readers.