Introduction
Today, securing one's website using Drupal security modules is a primary concern for business owners, more so than it has ever been. Drupal powers more than 700,000 sites across the entire Internet—that's a lot of sites—and the chances of a Drupal site owner coming under a concentrated cyber attack are higher than ever.
One of the major advantages of Drupal is the Drupal team's focus on making sure the Drupal core is largely free of any vulnerabilities or loopholes that can compromise website security. Another advantage is that third-party modules are heavily vetted and tested by the extended community. This peer review process ensures that third-party modules don't end up becoming loopholes for attacks, to a large extent.
But at the end of the day, bug-free modules aren't enough; you always need an extra security layer, for that rainy day when your site does come under fire from spambots as well as more determined human attackers. To that end, we've gone ahead and compiled a massive list of Drupal security modules that can help you create a strong security layer around your site, and keep all sorts of Drupal security issues at bay.
Authentication
1. Login Security
2. Password Policy
3. Two-Factor Authentication
4. Username Enumeration Prevention
5. ACL
6. Content Access
7. Flood Control
8. Automated Logout
9. Session Limit
10. LDAP
11. Google Apps Authentication
Security Review
1. Security Kit
2. Security Review
3. Paranoia
4. Coder
5. Secure Pages Hijack Prevention
Spam Prevention
1. Captcha
2. SpamSpan
3. Block Anonymous Links
Updates
Drupal Core Update module
So this takes care of Drupal security?
Not so much. But while this list is by no means complete, it should give you a head start in securing your Drupal site right away. The Drupal security modules included above allow you to test for vulnerabilities and exploits, plug them, as well as customize your authentication and authorization policies.
Diligently following Drupal security best practices makes a lot of sense for website owners; the idea is to have a ready process to follow when it comes to testing and plugging common vulnerabilities your site might expose.
A comprehensive Drupal security checklist and policy combined with a thoughtful combination of the Drupal security modules mentioned above should ensure your Drupal site has a heavy security cordon around it, for the day it really needs it. After all, to quote Andy Grove: "Only the paranoid survive."
About the Author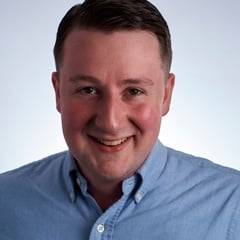 About the Author
Nathan Roach, Director of Marketing
Germany-based consumer of old world wine and the written word. Offline you can find him spending time with his wife and daughter at festivities in the Rhineland.