Introduction

The Axelerant team checks in from around the world to fuel success for themselves and our agency partners—and now we're expanding.
Today, we're investing in and fostering more talent across the world, with time-tested delivery, hiring, and customer success processes. Many distributed teams like ours have experience using a fully-distributed work model to the advantage of clients. It's no secret that global collaboration is much easier today, from timezone management to effective communication means that get better every year.
What we're doing is a little different: 50+ team members, five countries.
And central to this is Axelerant's internal work culture and our message about work-life balance—read: happiness. Through Axelerant flexibility and our remote culture we are giving people resources to focus on wholesome life.
Unlike many agencies and other organizations both near and offshore we treat our staff as stakeholders not numbers, with international travel and trainings, and giving them the opportunity to collaborate on big brand projects.
Where are we going?
Closer to our agency partners. That means servicing US, Canada, Western and Central Europe, Australia, New Zealand, and the Middle East with more ease and efficiency. We're looking into expanding in these regions between now and early 2018.
What's the strategy behind this?
To strategically build more bridges across the zone for even more optimized collaboration with our agency partners. With a larger global reach, not only do our agency partners get all the advantages associated with traditional global outsourcing engagements, they achieve more.
We needed more for our partners.
These traditional benefits include competitive rates, but the operational reasons and benefits are what's really important here: agency partners are able to leverage round-the-clock delivery, as people from different time zones work in synchronicity to get their project delivered. They get the ability to deliver larger, more complex projects.
They can leverage variable staffing models to suit project requirements, and scale resources as needed. They get to source the best talent from around the world, and increase their access to specialized skills. And they can take advantage of the mutual knowledge transfer between two highly skilled teams, and gain a sustainable edge.
The value derived from the cost optimization that these engagements facilitate gets cycled back into the business, into newer initiatives and bigger projects.
New regional operations create new opportunities.
With closer locations becoming available, physical team visits become much easier and more frequent. Regionally sourcing talent in this way allows for easy in-person access.
This makes it easier to maintain project accountability, and allows our agency partners to have customer facing staff that are placed close to client locations. Having staff presence in a local market can also assist agencies with localization and internationalization of web applications.
Apart from this, having more team members in varied locations also allows teams to build an international dimension to who we are. We're looking forward to fostering more diverse experience on our team, and to building up the community in these areas with Open Source evangelism and value-driven opportunity creation.
On to more holistic grassroots community investment.
By expanding globally, we're also supporting the growth of communities like Drupal. While local or regional markets may not always offer skilled talent the opportunities they seek, our global reach creates new opportunities for people around the world. We've always been deeply focused on our people and culture. Continuously expanding around the world and trying to reach more people and drive a positive impact together is our next big thing.
We're looking forward to fostering more diverse experience on our team, and to building up the community in these areas with Open Source evangelism and value-driven opportunity creation.
About the Author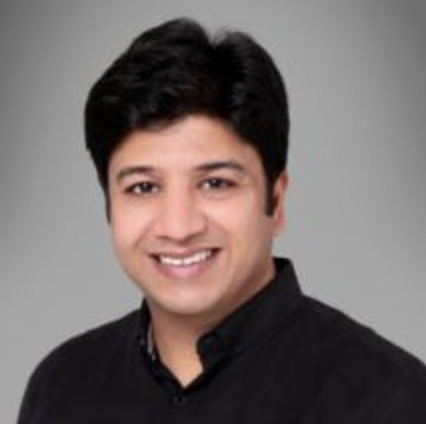 About the Author
Ankur Gupta, Chief Executive Officer
Constantly learning, ever caring, always faithful to what's right for Axelerant, family, and friends, Ankur loves to try new things and be around people. He considers himself an eternal optimist and believes that people + technology will lead to a better future. He's a long-time Yellow Jacket with Computer Science and MBA degrees from Georgia Tech.