Introduction
Remote IT support teams save you time and ultimately resources. Let's start with a for instance. Let's say you've developed an application that's used by B2B companies for email remarketing purposes, for example. It became widely adopted in no time and you have hundreds of clients calling you asking about bugs, features, updates, asking: when you are planning for future iterations? Before you know it, your small team is spending the majority of your time providing support and doing regular—and irregular—maintenance.
You dream about being able to sit down and actually work on improving your software and adding features that will make it even better. What you need is some sort of a remote IT support and maintenance team that will handle these things while you and your team focus on other things.
Of course, this is not the only hypothetical situation in which a company would be best off hiring the services of a remote IT support and maintenance team. You might, for example, need someone to provide support and maintenance for your website or an e-commerce store that's grown. So how do you get the most out of a relationship like this?
Find the right remote IT support team.
The first and the most pertinent step is finding the right remote support teams. If you make the wrong choice it's going to be a mess. Don't rush into an engagement.
For one, you will want them to have been in the remote IT support and maintenance game for a while. In this business experience breeds expertise and hiring someone with more than a few jobs under their belt will greatly improve your chances of getting the results you hoped for. Of course, if you are doing Open Source development like with Drupal, WordPress, Magento or others, your remote support teams should have demonstrated Open Source integrity, knowledge, and contributions.
Their past work is also a great way to learn what you can expect from them and all of the best agencies will be more than happy to share their references with their prospective clients. If you feel they are being elusive with references, this might be a gigantic red flag. Only when you are certain they will be able to handle the kind of support and maintenance you require should you hire them. Also, make sure you are not being ripped off.
People who won't lose sight of your mission.
One of the biggest mistakes developers make when they take on a support and maintenance partner is that they do not explain the big picture to them. In other words, they see them as nothing more than support staff. This is a mistake.
Your remote IT support and maintenance people need to be in the loop as much as possible. They need to understand what your software is all about, where it will go in the future and what kind of a user experience is the ideal user experience. They should be able to see your software in the same way you do. It should not be just this "thing" they are taking care of.
The best thing is that a great support and maintenance partner will want this. They will want to know your software as well as you do. They will understand that this is the only way they can provide you with the support and the maintenance that you need.
Just taking care or this "thing" will cause problems for you and it will take any joy for their work out of the equation for them.
Without trust and transparency, there's nothing.
There is nothing more important for a remote support and maintenance relationship than honest communication. Your new support and maintenance partner will not be sharing the building with your company. Hence the "remote".
They will not be able to pop in and ask you a question about something they are not familiar with. You will not be able to just mosey over to them and check about an interesting piece of data you are receiving from your customers.
In fact, there are plenty of remote support and maintenance relationships that bring together partners from the opposite parts of the world. As a result, they operate in different time zones and it can sometimes be difficult to engage in face-to-face communication at all times. This is why you should cherish those rare hours where both you and your remote partners are in the office.
These are also the hours when you should hold regular meetings where you and your partners will exchange your findings, problems, and suggestions. Most experts will agree that video conferencing is the best choice as it provides a more personal touch to communication.
In fact, thanks to the new technologies, you might want to think about one-on-one video calls instead of emails and traditional chats, at least every now and then. This will bring your remote IT partners closer to you and your employees, further contributing to better collaboration.
Of course, in most cases, the client and the remote support and maintenance team will establish some continuous line of communication via software of some kind, an intranet of sorts or something like that.
Remote IT support is about customer success.
Simply hiring a remote IT support and maintenance team is not enough, regardless of how good they are at what they do. Clients need to stay involved all the time and ensure that their customers are getting the support and the maintenance that they deserve.
This will involve talking independently to customers and making sure they give objective and honest feedback about the support they have been receiving. In addition to this, the client will also want to have access to bug reports and maintenance logs which will indicate what kind of work the support and maintenance people have been doing.
While staying on top of things, the client should always keep in mind that occasional hiccups and mistakes are a part of life and that sometimes these are not signs that their support and maintenance partners are slacking off or not putting in 100%. That being said, if their services are continually subpar, it may be time to rethink the relationship. In the end, it is all about the end customer and what they are getting.
Adding remote IT support teams to your company can be the best thing you will do for you, your software, and most importantly your customers.
About the Author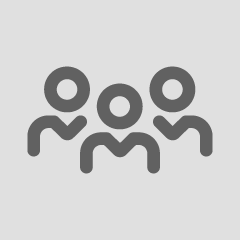 About the Author
Axelerant Editorial Team
The Axelerant Editorial Team collaborates to uncover valuable insights from within (and outside) the organization and bring them to our readers.