Introduction
This article enumerates why an organization must invest in leadership training programs for budding and existing leaders.
Most people in leadership positions are generally thrust into their new roles after a promotion.
And promotions are mostly based on a person's job performance, at best. At worst, there could be many reasons, none having to do with leadership qualities.
Does selecting the apparently best people for a leadership role increase their chances of success?
Or do companies have a responsibility, or a way, of ensuring that their leaders are set up for success?
We like to believe: yes.


Leadership Training To Develop What Exactly?
Why Is Leadership Training Necessary?
Because Job Excellence Doesn't Always Equal To Leadership Excellence
Because Training Ensures Uniform Success For All
Especially For People Under A Leader's Guidance
And It Provides A Support System For Leaders
That's Why We Invest In Our Leaders
Who Is A Leader?
There are many contrasting answers to this question.
Some believe leaders are born that way. Some say leaders are chosen through circumstances. Or forged; or produced.
I asked the same question to Axelerant CEO Ankur Gupta.
"I would argue everyone is a leader," was his answer.

He believes leadership is not limited to one position or job title. Everyone is a leader in their own role and capacity. Some way or other, we all need to make decisions that affect others.
"Everyone has the potential to lead and impact others," Ankur said.
His view stands upon a more holistic way of perceiving leadership, one that is followed in Axelerant.
Leadership doesn't begin and end within the confines of the office. It's a way of living. An attitude that one carries wherever they go.
What Is Leadership Training?
Leadership training is any specific program designed for training current or future leaders of an organization.
Through such focused training, a person is able to develop the skill sets and mental frameworks required to become an effective leader.
It's not enough for a leader to just focus on the results alone, without realizing every aspect that comes together to achieve them.
Leaders have to work with real people, bringing them together and fostering positive relationships—that help them thrive—as a team.
And to do that requires a different skill set and maturity that come naturally to few.
Leadership Training To Develop What Exactly?
According to this Harvard Business Review article published by a cohort of leading professors and researchers of the world, the role of a leader has drastically shifted.
It has transcended from commanding people with instructions to achieve a goal to one where they need to become:


Architects: to build the culture and capabilities that fosters co-creation among teams and people
Bridges: to curate and enable networks of talent inside and outside of their organizations to come together and co-create
Catalysts: to lead beyond their organizational boundaries to activate co-creation across entire ecosystems


It is no small feat to be a leader who truly inspires co-creation among different groups of people by banding them together.
To become "architects, bridges, and catalysts," leaders need to:


Have high ethical standards
Create and sustain safe environments
Empower individuals to self-organize
Promote connection and belonging among team members
Be open to new ideas and experimentation
Commit to the professional and intellectual growth of team members
Lead by example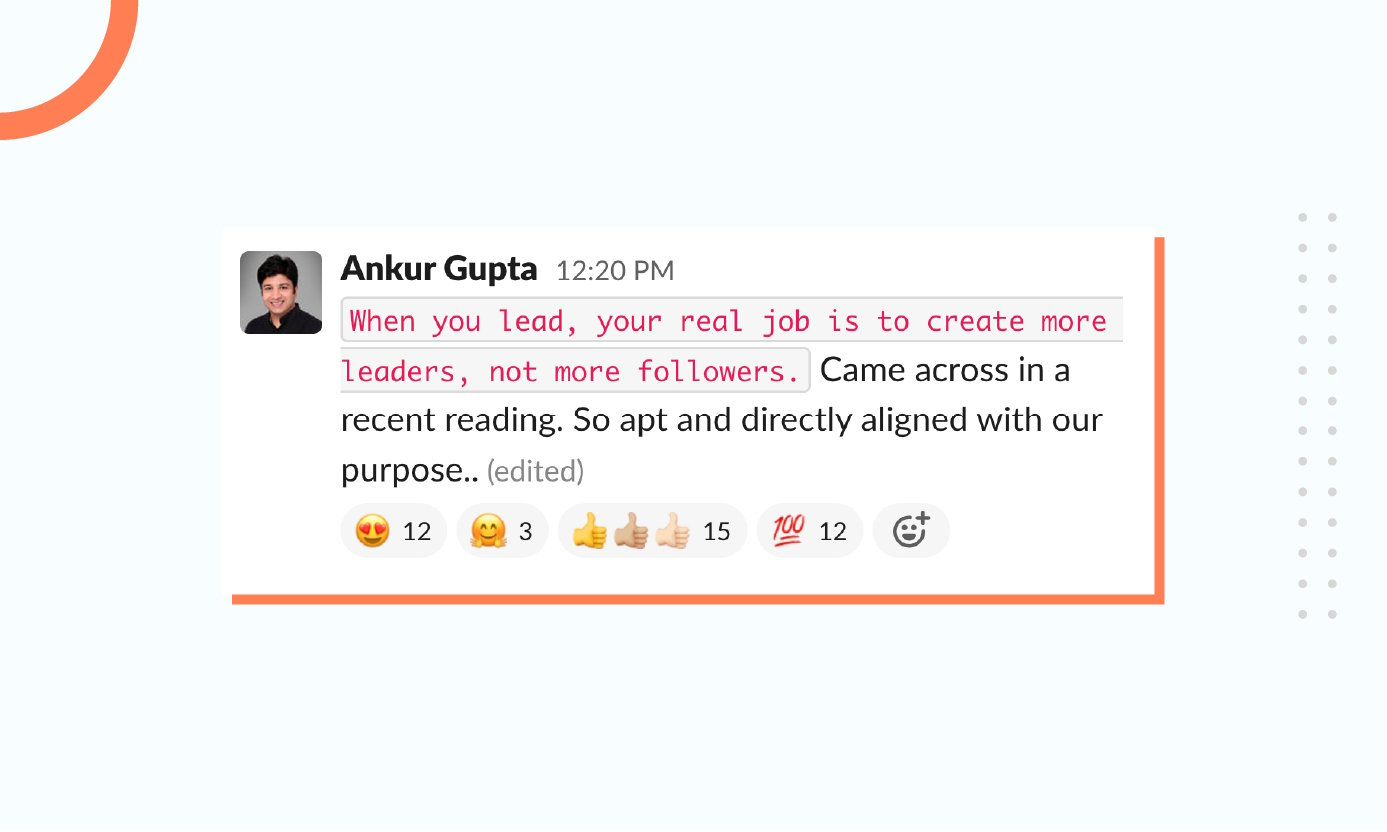 Why Is Leadership Training Necessary?
Doesn't on-the-job training prepare one for a leadership role? After all, that's how people in most organizations "ascend the ladder."
Companies most often promote those who have had years of experience in a particular job profile.
The underlying reasoning: experience makes for good leaders.
The underlying expectation: they should be able to figure out how to support team members so that they succeed.
They should be able to "pick up" on things.
Because Job Excellence Doesn't Always Equal To Leadership Excellence
It is commonplace to equate job experience and excellence with leadership capability.
Someone good at their job might perform better than many of their peers. But does that really mean that they would be good leaders?
Does it guarantee that they can help others reach their full potential?
Not really.
Statistical evidence indicates that people with good productivity skills often fail to succeed as leaders.
The reason behind this mismatch is that productivity skills have to do with the individual, whereas leadership skills have to do with a focus on others.
Leading others also requires a considerable degree of collaborative skills and, more importantly, a healthy ego—that doesn't take personal offense on others' shortcomings.
Because Training Ensures Uniform Success For All
Some people might inherently have the qualities and characteristics that make them better leaders. They might have prior experiences collaborating with people, helping them grow, communicating clearly, etc.
But most people need to acquire that kind of leadership panache or mental framework necessary to be good leaders through training.
Research shows that people who generally don't exhibit leadership skills or an interest in leading others experience over twice as much growth in their leadership confidence than those who do.
It would allow organizations to cultivate more leaders and reduce dependency on a few to take ownership.
Especially For People Under A Leader's Guidance
Guiding people is more challenging than just blurting out commands. Both careers, of the guide and the guided, are on the line.
A new research by Future Forum discovered that a record 43% of managers say they're burned out—the highest of any job level.
An overworked manager or a leader responsible for getting results, meeting deadlines, and ensuring others' success has a lot going on to remain composed—especially when the situation calls for it the most.
It's like a chain reaction.
Putting someone in a leadership position—without the necessary training and support systems—can easily make them feel burned out.
Consequently, it might prove disastrous for the people under their leadership. Because when the going gets tough, one's reaction to challenging situations and the people around them turns sour.
And It Provides A Support System For Leaders
Dealing with new challenges and finding solutions to problems is a significant part of what a leader does.
The role of a leader has evolved to carry tremendous weight in how their team members connect and perform.
A Gallup study found that managers influence 70% of a team's engagement. Furthermore, people expect their leaders and managers to be more of a coach than a boss.
Leaders need a continuous support system to empower their teams. And this is where leadership training comes into play, especially in groups.
Peers or coaches in leadership training can readily guide leaders and act as sounding boards.
Group leadership training also opens up channels of communication among the group members through authentic sharing and discussing of challenges.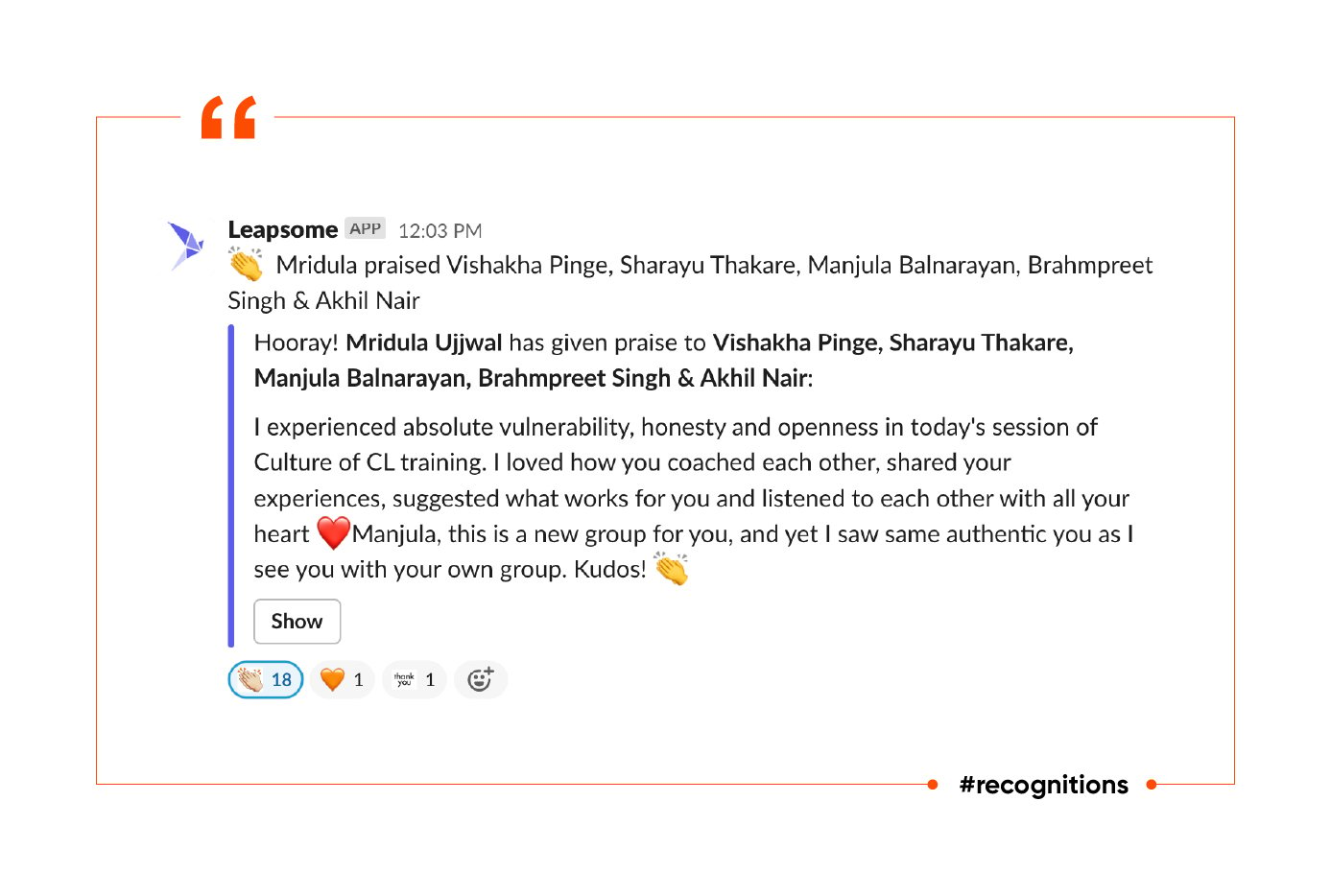 "Asking for help is not a bad thing. In many cases, it is considered a weakness for a leader to ask for help. But it is better to seek help than wait until it is too late to rectify one's mistakes," said Ankur.
And That's Why We Invest In Our Leaders
"I think I would've benefited significantly if I had a performance coach training me when I started my entrepreneurial journey," shared Ankur.
This realization persuaded him to bring on board Axelerant's first full-time performance coach, Mridula Ujjwal, over half a decade back.
Today, she leads Axelerant's Coaching team with four full-time, experienced performance coaches.
Through a series of leadership training programs, they ensure that incumbent and future leaders get the necessary training to support people to the best of their abilities.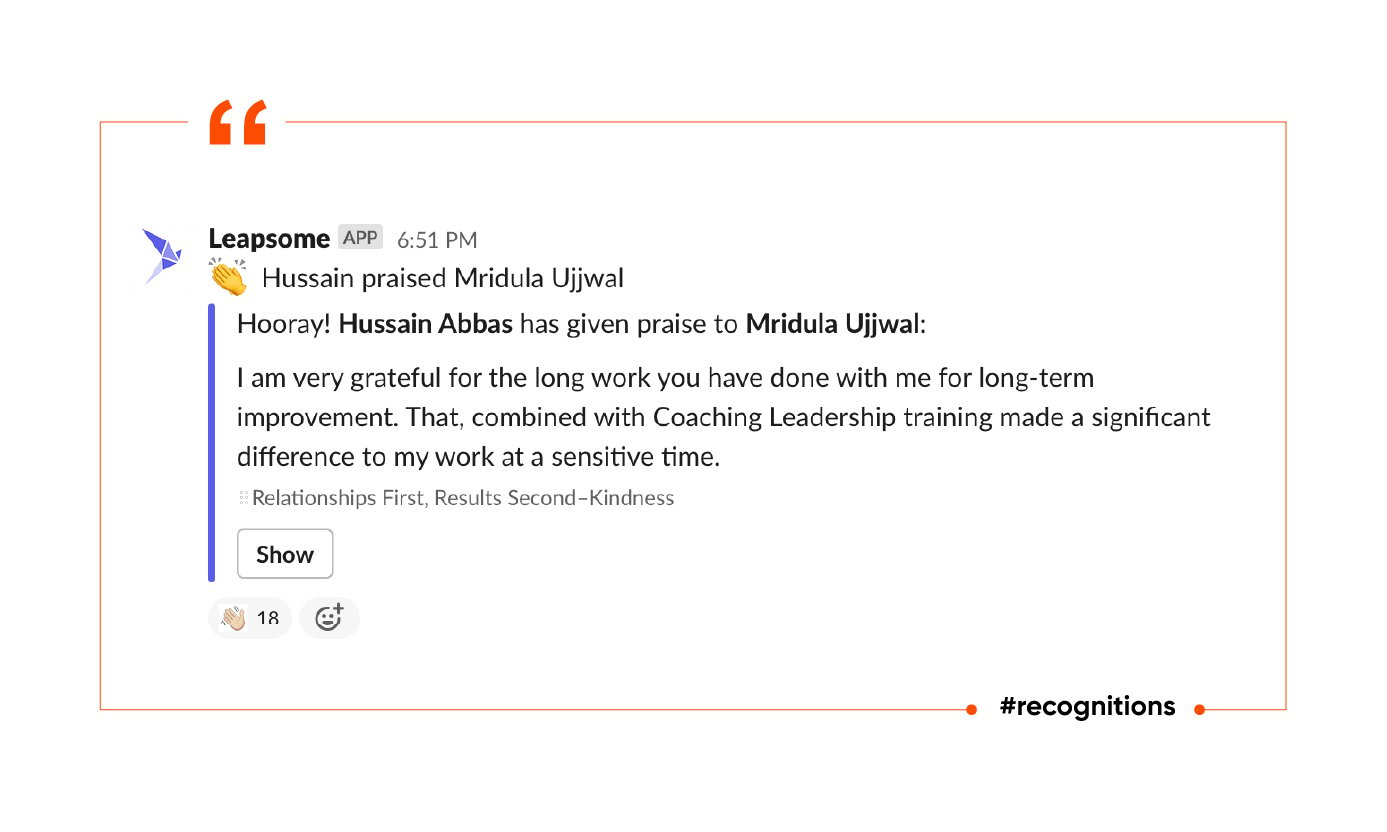 These training programs don't focus so much on creating productivity machines as leaders who people can look up to for direction and support.
These programs help develop the traits and the thought patterns that enable our leaders to create safe, thriving spaces within teams.
About the Author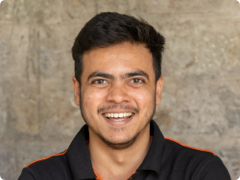 About the Author
Rohit Ganguly, Content Marketer
Rohit is a content marketer first and a YouTuber second. He loves to interact with animals, feed them, clean his apartment, and spend time with friends and family. Curious by nature, he also enjoys literature, movies, meditation, and calligraphy.