Introduction
As a remote team, we don't get to see each other in the office every day. But each year in February, our team gathers from around the world in Goa, India, for our annual retreat. This year's retreat is just around the corner, on 20th to 23rd February 2020!
This will be our largest retreat yet. Our team has grown since we all met last year—we're at almost 100 team members! That's nearly double our team size from last year. Some of us will be meeting each other for the first time.
This time, we're meeting at a different venue than our last few retreats—at Span Suites and Villas in Chopdem, Goa.
And this year's retreat is all about reinforcing our values: Enthusiasm, Kindness and Openness.
Here's a look at what we have planned.
Day One: "Kindness"
Thursday, 20th February 2020
Our activities on day one are centered our value of kindness.
As our team members arrive on the 20th of February, we're setting up some engaging activities for them. Along with icebreakers, there will be activities where people acknowledge each other's efforts as well as a Secret Santa gifting activity.

Icebreaker activities at Axelerant Retreat 2019
We're also looking to highlight the individual efforts of our project teams, who've worked hard to deliver results for our partners over the past one year.
On this day, we'll also be asking people to dress in clothes that represent the region or a festival from their hometown. So we're expecting this to be a colorful evening!
Day Two: "Openness"
Friday, 21st February 2020
Our activities on Day Two are focused on openness. And a key aspect of this will be feedback.
The first of these is the State of Axelerant (our Town Hall, followed by a Q&A).

The State of Axelerant presentation at the Axelerant Retreat 2019
We'll also be reviewing the findings from the Diversity and Inclusion survey we held late last year.
The rest of the day involves team engagement activities as well as team huddles and BoFs (Birds of a Feather sessions).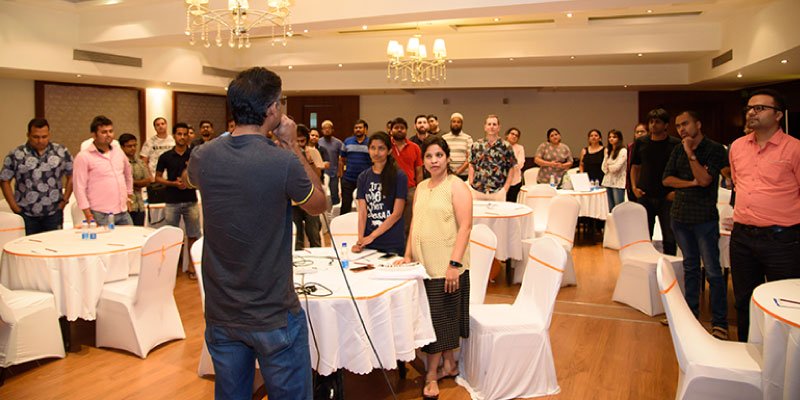 Engagement activities at the Axelerant Retreat 2019
And in the evening, our team will head for dinner and a night of fun and dancing!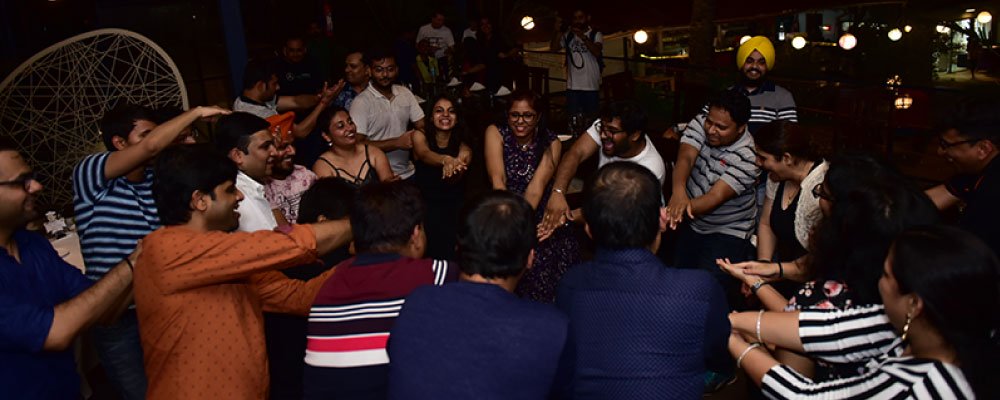 Team dinner at the Axelerant Retreat 2019
Day Three: "Enthusiasm"
Saturday, 22nd February 2020
To us, our value of enthusiasm is about enjoying what we do.
And so the third day is focused on sports, beginning with the official Axelerant Cricket Premier League, as well as a fun fair with games and entertainment for the whole team.

Team sports at the Axelerant Retreat 2019
From the afternoon onwards, our team members can head out to enjoy some water sports or a tour around the city.
Day four brings the end of the retreat, when we say goodbye to each other and return to our homes.
Watch this video for a closer look at last year's retreat!
About the Author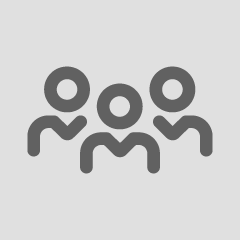 About the Author
Axelerant Editorial Team
The Axelerant Editorial Team collaborates to uncover valuable insights from within (and outside) the organization and bring them to our readers.