Introduction

We've said it before: Drupal is a red ocean. Hiring the right people is a long, difficult, and expensive process. And if we zoom out, this is true for any kind of tech community for the most part, particularly in open source.
So what's the answer?
Look beyond where we're currently looking for talent and radically so. Reform your approach; hire differently and from different places. Focus on new demographics, different geographies, sources of brilliance that have been overlooked.
There's a lot that the Drupal community can learn from other places and industry leaders who are advocating for and engineering changes to the world of human resources. It's possible that solutions to the Drupal talent gap already exist in some unorthodox, possibly overlooked places.
We decided to talk some more about solving the talent challenge with the people that are driving changes in the tech community at large.
Anna Radulovski, Founder and CEO, Coding Girls

---

Anna is an activist, community engineer, and advocate for gender diversity in the tech world.

She's the founder and CEO of Coding Girls, whose mission is to empower girls to get started in coding and to increase the number of women in technology, leadership and entrepreneurship.
If you want to solve the talent challenge, hire more women.
This may sound like an oversimplification—but it's a sad truth that women are still terribly underrepresented in most industries, particularly tech, even though they comprise half the world's population and could potentially solve the talent gap all on their own.
Simply hiring women isn't a viable solution. We need to create the systems and infrastructure to support their education and training, provide them access to resources, and enable them to gain relevant experience so that they can become ready to fill these positions over time.
This isn't easy. But it's a conversation we need to be having if we want the Drupal industry to remain sustainable in the long term.
We invited Anna to share her thoughts on the subject.
In her work, she's found that on a global level, there aren't enough women with tech skills, because women tend to go into communication, HR, or secretarial jobs—being part of the workforce but not always having a role where they're in the lead.
There are good examples to be found in the Drupal community, says Anna, and community members are certainly making efforts towards greater inclusivity, but change takes time.
"The Drupal community is very open minded," says Anna. "There's competition, but generally I know the community is welcoming and very friendly."
Prove diversity is good for business.
"I do believe that having women on the management level is really important, because you can be surprised by the results and start noticing things that people who've traditionally been in that role might not have seen," says Anna.
Besides, she asks: "Can a company afford to not have female staff when 50 percent of its target group will be female users?" Businesses must consider who they are building their product for.
She points out that it's not about having more women in tech specifically. "It's about having more skilled talent, because there is a talent gap," she says.
"It's about having more diversity, more women from different countries, socio-economic statuses, sexual orientations, religions—it's far beyond just women—and then there's the transgender community, and so on."
It's not about hiring women because this is the latest trend in the business world. It's about training and hiring women and other diverse groups because this solves an immediate and critical problem for businesses—businesses that are otherwise struggling to fill vital gaps.
Build longer tables, not taller fences.
So how can we get more women involved in the community?
"It doesn't matter if you are a woman or a man; just having an image in mind of a woman who is successful in technology makes a difference," says Anna. People who have had or known female role models in their lives are more likely to encourage young women around them to pursue challenging new avenues, as they are more fully aware of their potential.
This makes having women at the C-level quite crucial, as a way of setting positive examples.
Anna cautions that while recruiting, agencies might not immediately find women candidates who fit their profile. But it should be part of their long-term strategy, and nurtured organically.
Merely targeting diversity for the sake of diversity is also not good, for example, lowering the bar just so that women can enter. This only leads to failure and negative repercussions. "We should focus on quality and make an investment towards it," says Anna.
Some options could include offering internship opportunities for a certain amount, or hiring 50 percent female and 50 percent male candidates.
It also comes down to the values and culture within an organization. "If the only value of a company is money, I think there will be less women there," she says.
Women—take the driver's seat

.

Sometimes, women tend to take the backseat, waiting for someone to invite them and help them along their way.

"If your whole life you've thought that you can't learn these skills, then it's not your environment or society that's holding you back—it's you," Anna says.

Instead, Anna offers, be more bold and proactive. Don't just wait to be invited, but go to the table and write an invitation for yourself.
The Coding Girls mission: empowering women

.

"The point of Coding Girls is to encourage women at least to try before deciding that tech isn't for them," says Anna.

On the one hand, Coding Girls helps girls and women discover role models in tech, as they invite female speakers to speak and conduct workshops. On the other hand, it's about sharing experiences, and men supporting women by conducting workshops or courses, and trying to help and encourage their peers.

In Anna's experience, the perception of Drupal as a technology that's highly technical and less visual makes women—especially women without prior technical experience—a bit scared that it will be too complex for them to learn. Just having a good mentor, a person who is there and can help, can have a huge positive impact.

"I just don't want people to limit themselves and their potential because of some prejudice," says Anna. "This is what it's about. It's about female empowerment and helping people understand that there are so many opportunities out there, no matter what country they are in. And tech is becoming an indispensable part of our lives. We cannot do without it."

And it's looking like the tech industry can't do without women either.
Laurel Farrer, Virtual Operations Consultant, Remote Work Strategist & Advocate

---

Laurel is a Distributed Operations Consultant that collaborates with the world's top remote-friendly companies to help them strengthen virtual communication, streamline digital processes, and develop long-distance management strategies. She also writes about remote work for several online publications and education platforms.

Companies can't sustain growth today solely by looking for talent in the same places. And in the search for top talent, it really doesn't make sense for geography to be the deciding factor.
Businesses that are open to hiring remotely are able to source talent from a much wider pool. And while remote work comes with its share of challenges, these are obstacles that are worth overcoming for companies that want to stand out among a crowd of employers.
We spoke to one of the experts in the wonderful world of virtual operations.
Laurel's perspective is rooted in operations. She began her journey towards remote as an office manager at a boutique agency that was looking to expand but didn't have the revenue yet to support a larger office space.
"My job as an operations manager is to keep productivity high and costs low. And this is what remote work does, and why I jumped on board," she says.
And she hasn't looked back since.
With the rise of the gig economy, entrepreneurship and startups, an increasing number of employers are choosing to become remote-friendly. According to the 2018 Future Workforce Report by Upwork, nearly 63 percent of companies today have remote workers.
Laurel believes the entire workforce wants to go remote, or at least have the flexibility to work from home occasionally, but most businesses don't know how to adapt.
Her work now is centered on identifying patterns that lead to remote work success, and hence to build a failure-proof template for businesses looking to become remote-friendly.
Remote workers get more done

.

"Empowered workers, work-life balance, more control over career growth opportunities—these are great for remote work, but they're not exclusive to remote work. This is just what we need in the future of work in general," says Laurel.

By switching to remote, businesses get access to a larger talent pool, regardless of where they live. While a number of requirements can usually be met by local talent, businesses are likely to have certain needs that require more niche or specific expertise. In those cases, remote workers can help to fill those gaps.

Businesses are also able to scale at exactly the rate that they need to scale, and control operational costs at a minute level, which has never been possible before. And in the process, they're empowering employees, so productivity is higher.

"Remote workers get more headspace, more control in their lives, in their roles, and as such, they perform much, much higher," says Laurel. "The output of remote teams is significantly higher than that of onsite teams."

Remote work is also very results-oriented. Business owners cannot track remote workers by traditional factors, like hours logged. This alone helps remove a lot of bias, personal relationships, and personality characteristics from the equation and makes it exclusively about performance.

All this helps create career growth opportunities for a number of qualified people from different geographies as well as racial and socio-cultural backgrounds. In this sense, remote levels the playing field for diverse groups of people.
"But does remote really work?"
While there are a number of common concerns with remote work, these are usually founded upon productivity and success metrics that are time-based. But the shift in mindset that's required for remote work takes time out of the equation, instead focusing only on communication. "True communication is not just talking at the same time but ensuring that messages are conveyed accurately, and information is shared efficiently," says Laurel.
Once people understand that mindset, time can become a positive factor more than a negative one. Remote teams can extend their workday as needed, based on the follow-the-sun model. This fuels productivity and allows greater operational control.
In short, businesses do need to update their management strategy in order to go remote—trying to manage remote employees in the same way as co-located employees doesn't work. But if they're willing to put in the work, the benefits are obvious.
Employers need to offer remote to stay relevant.
The negotiating power for jobs is now transferring to employees.
Increasingly, Laurel says, workers are realizing that they need the flexibility of remote work. They want to commit to their job and grow in it, but they want a job that can adapt to the circumstances of their lives rather than having to alter their lives to keep the job.
And so a lot of companies are feeling the pressure to offer remote work as a way to attract and retain talent. That's where her work begins, consulting with organizations to help them take those first steps towards becoming remote workplaces.
In Laurel's view, remote work is the future of work. And where most business owners fear that going remote will cause them to lose control operationally, she firmly believes that remote gives business owners far more control, operationally speaking.
"By letting go of the reins, we're actually allowing more control. It's just that the control is distributed, just like our team is geographically distributed," Laurel says. "It's not just the executives that are holding all of the decision-making power. We're giving more empowerment, control and decision-making power to the entire staff, encouraging more innovation, autonomy and growth in the process."
Contributors: Nathan Roach, Madhura Birdi, Priyasha Agnihotri.
About the Author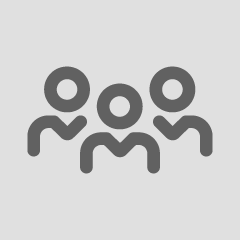 About the Author
Axelerant Editorial Team
The Axelerant Editorial Team collaborates to uncover valuable insights from within (and outside) the organization and bring them to our readers.