Introduction
I moved into the design industry about seven years ago. The approach behind taking up my first job was to work at a place where I could learn, sharpen my skills, and have colleagues who supported me.
I joined Axelerant about five years ago and transitioned into a new role recently. We've been looking for Visual Designers to join the Marketing team at Axelerant and take us to the next level. While reviewing applications, I noticed some consistent patterns, and it occurred to me that a list of tips might benefit young designers. I'm sharing my learnings from this experience — all the red flags, what candidates can do to increase the overall chance of getting hired at their dream job. Please note, all of these are my perspectives.
📋 A clear, simple, scannable resume.
First impressions always count. Your resume is the first thing that you are putting out.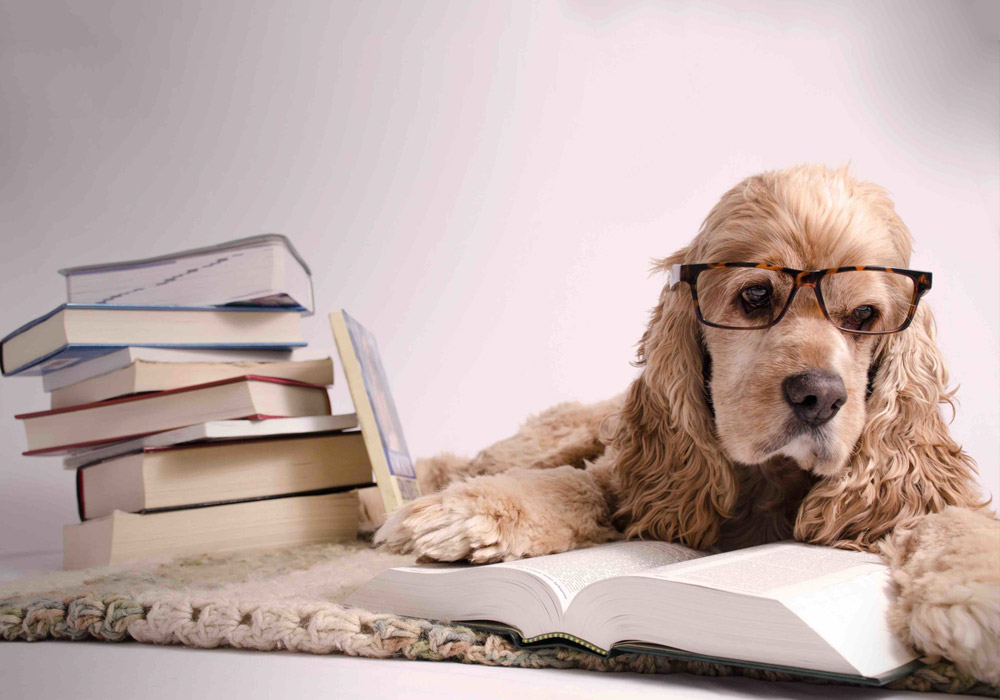 Keep it interesting for the viewer. (Image Credits: Shutterstock)

Make it skimmable: Keep in mind viewers will only browse through it. Make it easy to scan and don't over-complicate things. Break text in multiple headings and add short paragraphs, bullets.

Tell your story: Who are you as a designer? What should people know about you? Represent yourself, the work you currently do, and what you would want to do in the future.

Review minute details: Read through the content thoroughly, do a spelling, grammar, and brand/company name check.

Lastly, export it into a PDF — not longer than two pages.
📑 Always include your portfolio.
Fundamental rule: Don't apply for a job without a portfolio. Add the portfolio link to your resume. Without a portfolio, the hiring team doesn't have anything to evaluate you on.
If you're commencing out as a designer stating: "I haven't had the time to create a portfolio yet" or "I don't have enough interesting projects to showcase" — these can't be your reasons.
Quality over quantity.
It's okay if you don't have many projects to showcase in your repertory (yet!). Don't worry. Everybody starts like this. You have unique skills, focus on the tasks you have enjoyed working on, show your approach, and tell the story behind the projects.
You can showcase your work on Dribbble, Behance, or portfolio builder websites like Semplice. It can even be as simple as a well-designed PDF.
Avoid adding creatives in multiple nested Google Drive folders.
It might be convenient for you, but think about it from the viewer's perspective — clicking through endless folders might result in not getting the flow/complete picture.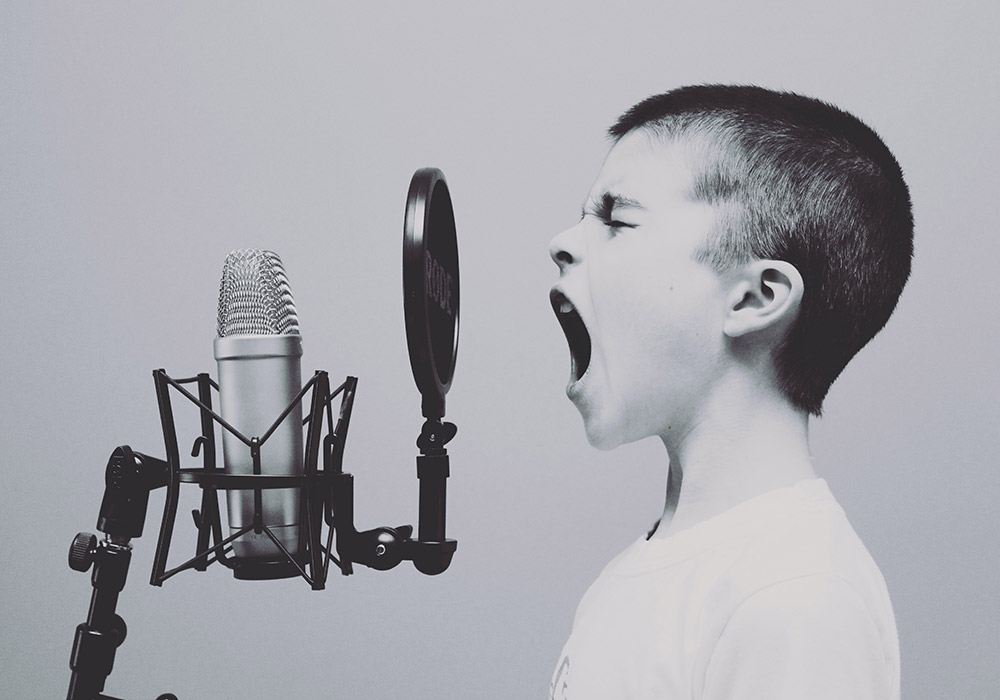 Showcase your work in a way that represents you, shows your personality. (Image Credits: Unsplash)

Before you start working on your portfolio, think about:
What's the goal of your portfolio?
What and how do you want to tell your story?
Which projects do you want to include? Classify them by type of work, time, or just put your most impressive project at the top.
For each project/work sample that you add, specify the problem statement, goal, hypothesis, process, role, solution, learnings, contribution, and conclusion.
The best thing would be to document these points while you are working on them.
Overall, apply design elements thoughtfully. Make it readable first, then make it visually appealing.
🔎 The job search — know what you are looking for.
Looking for the right job can be a tedious process, but you need to be patient. There are a couple of things you can keep in mind while looking for your dream role.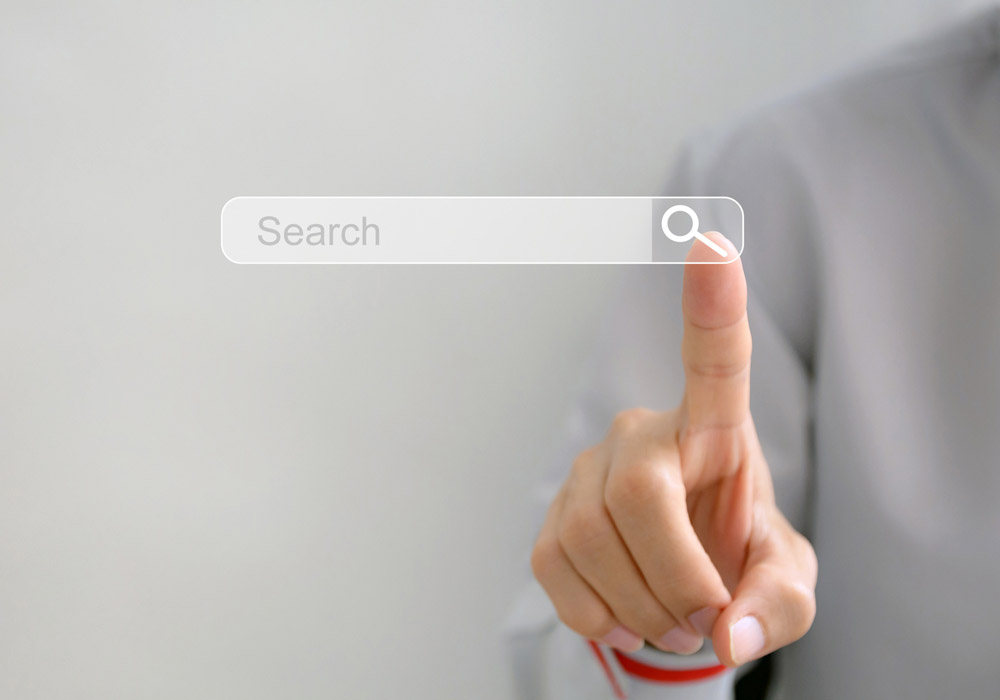 Know what you are looking for. (Image Credits: Shutterstock)
Do your research.
Find out about the role, company culture, growth opportunities, and even the industry salary standards so that you know what to expect/demand when the time comes.
Have a focused target.
Shortlist a few opportunities that seem exciting, don't apply for every role you come across (it can be draining). The next question becomes, how do you decide which one's to apply for? While doing your research, you can:
Read about the company, its culture, and its core values. If any of those resonate with you?
Check out the company's social media platforms and see if they promote their employees and vice versa.
Know your prospective employer. Connect with them on LinkedIn and show your interest — that helps bring attention and indicates you are genuinely interested. Build the connection right from the beginning vs. contacting them just to follow-up on the application status.
✏️ Skill Test/Assignment — give your 100%.
Be creative, apply your strengths, and create something you'll be proud to add to your portfolio. Don't use existing templates.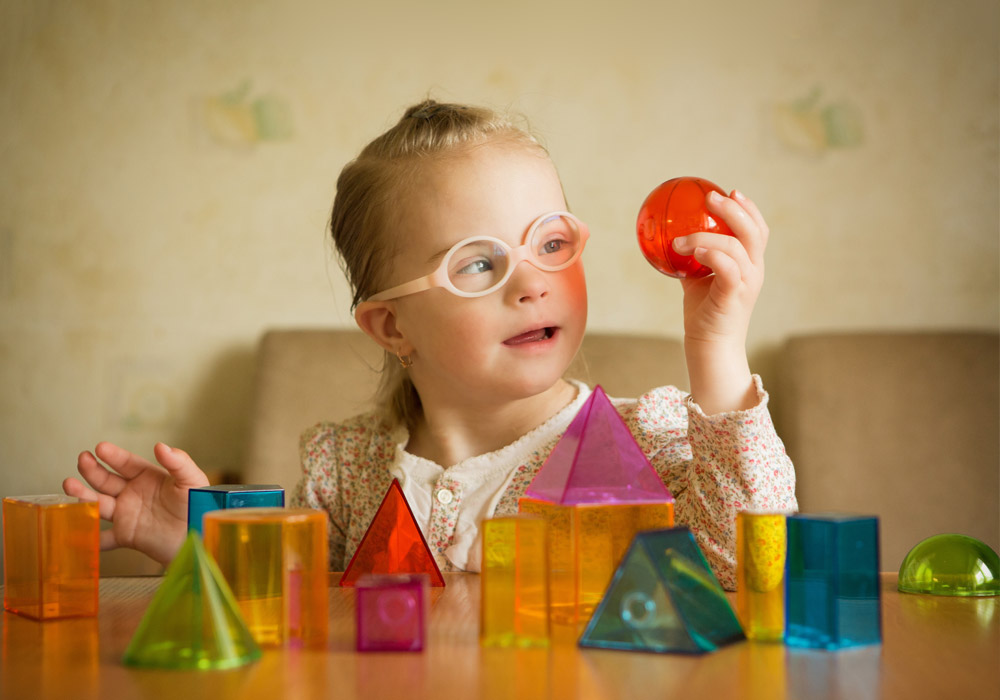 Take risks, don't be afraid to try. Be creative. (Image Credits: Shutterstock)
Play with typography, bring in interesting visual elements. Minute details are incredibly crucial: get the visual hierarchy, formatting, spacing, kerning right.
Don't imitate what you see on the company's website, social media platforms. The hiring team is trying to understand what you can bring to the table.
Use the employer's brand correctly. There's a reason behind them sharing the brand guidelines. Spell the brand/company name correctly, for example, Axelerant and not Accelerant.
You can add an extra page to explain your concept/thought process.
Don't use existing templates from stock websites; the hiring team would figure out sooner or later.
Avoid delayed or average assignment submissions. If you don't have the time/energy, don't continue with your application. Respect your own time, along with the folks involved in this process, inform the recruitment team about not being able to continue the application.
💬 Interviews are a two-way street.
Feel free to ask questions at the beginning/end of the interview. While doing your research, if there's anything that stands out for you or doesn't make sense, do make a note of it.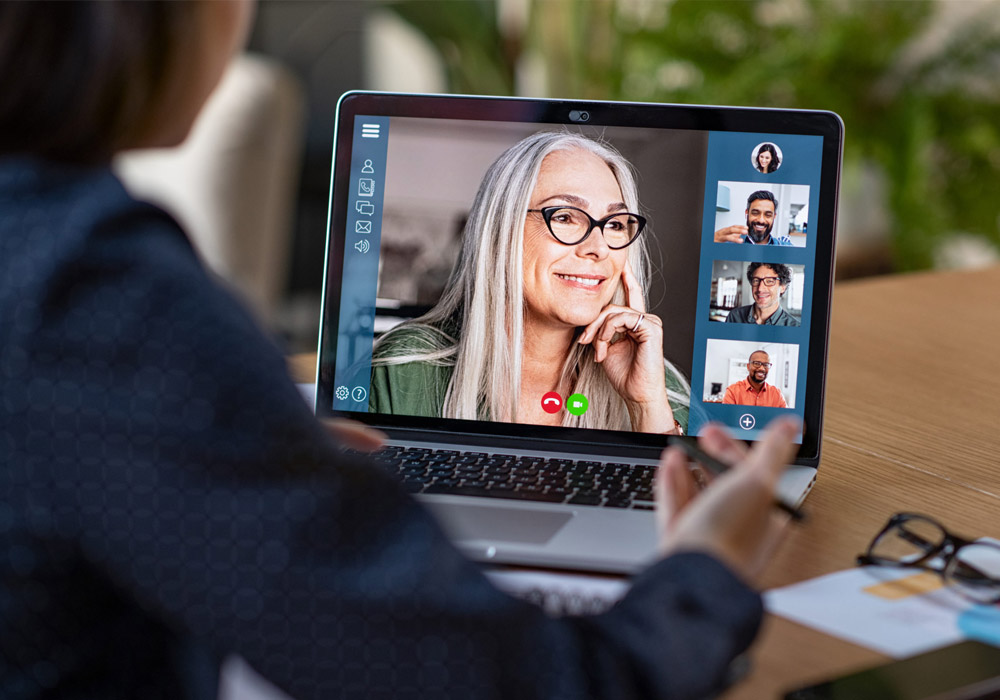 Connect with the world virtually (Image Credits: Shutterstock)
Remote work is the new normal. If you already know that the role you have applied for is remote — read about it, broaden your understanding and then ask specific questions.
During an interview on being asked about an unsuccessful project, never directly jump into the blame game. Be honest, transparent about the experience — start with the project detail (set the context), describe the goal (what were you/your team aiming to achieve), and lastly, what were the challenges you faced and how you would want to do it differently in the future.
It's not just about your work but also about how you would fit in the work environment with the rest of the team. You might be interacting with maybe one or two members of the hiring team, but there's always an internal team who's brought in for review when the time comes.
🌱 Feedback, growth, and career ladder.
Build your network, reach out for feedback, and find mentors.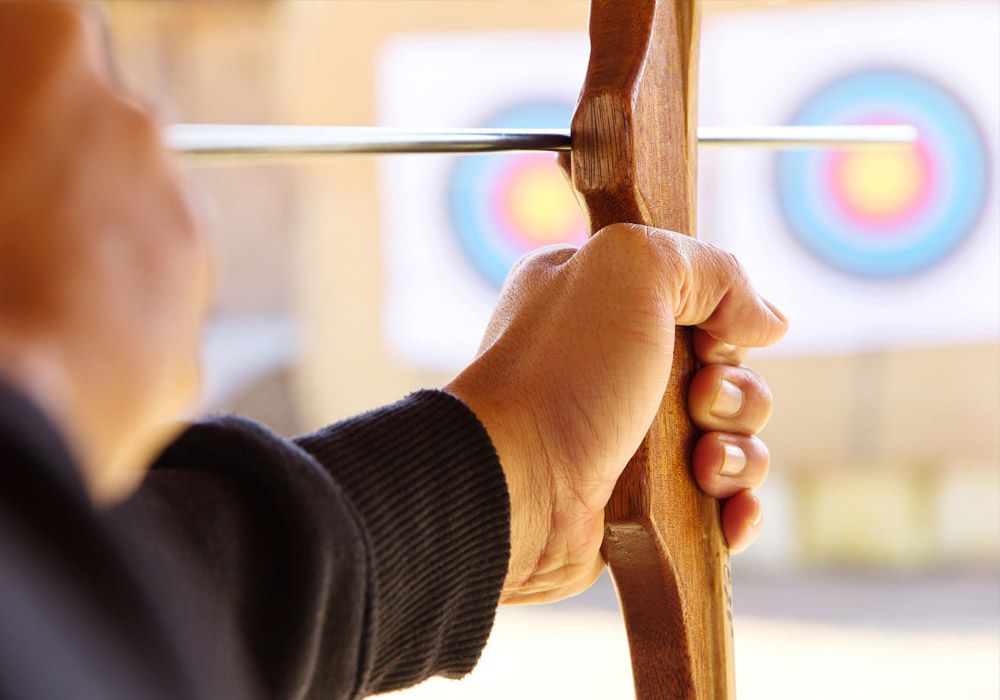 Focus on what matters — growth. (Image Credits: GettyImages)
The hiring process can be overwhelming. Just because you aren't shortlisted doesn't mean you aren't good. Chances are the reviewer is looking for something else or that others were able to present excelling examples of work within their industry. It's natural to be disappointed when your application doesn't go through, do ask for feedback — that'll help you grow.
Expand the breadth of your design skillset. Sometimes growth can mean soft skills as well. Determine how you want to grow, and assess if the opportunity will foster that growth.
🤔 Not sure if you'll get hired? Apply anyway.
Trust your gut and press the button.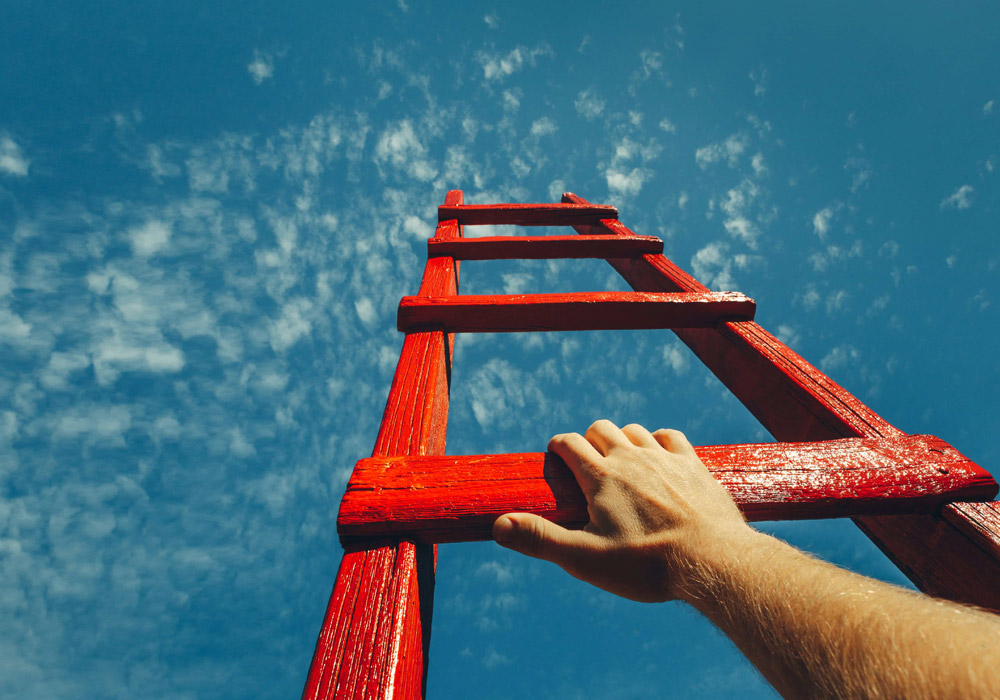 Take the first step. (Image Credits: Shutterstock)
Review the requirements section in the job description carefully. Do your skills, experience, and interest nearly match with the details mentioned in the job description? If there's a little voice in the back of your head saying: "maybe I'm not qualified for this role," don't doubt yourself. The truth is nobody is qualified. It's an ongoing learning process, and you keep getting better with time.
🔥 Let's go!
Kick start your journey with basic knowledge and get better with your success and failures. Identify your superpower and build your career around it.
Being a novice might not feel like a pleasant spot to be in but remember, you have got nothing to lose. Any attempt you make towards your journey as a designer will surely get better at it. So, do not refrain from getting started.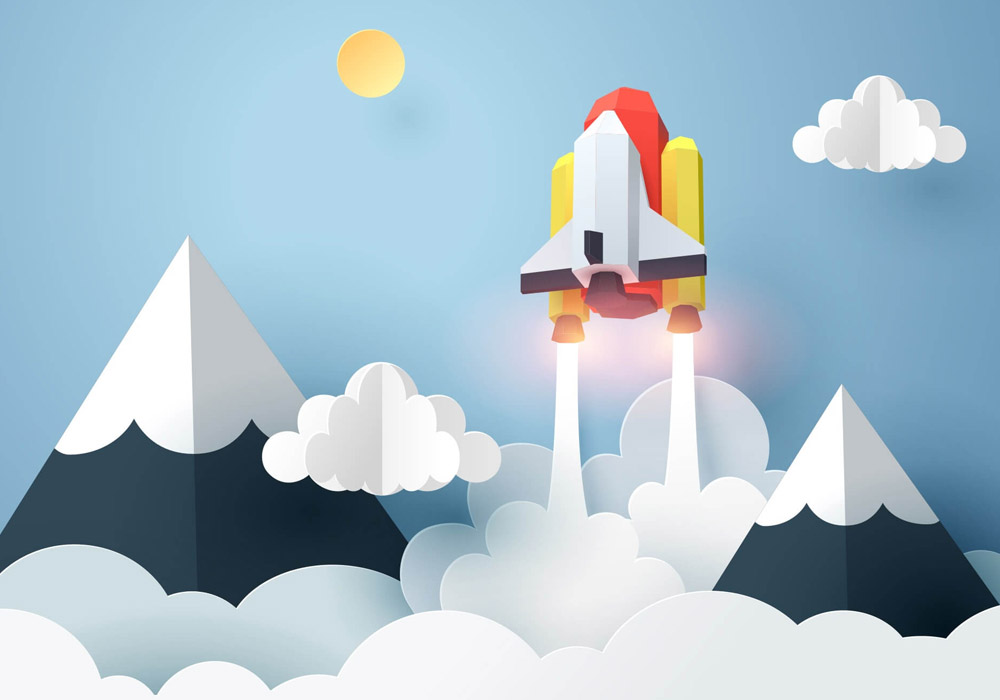 Launch your dreams today! (Image Credits: Shutterstock)
Have a pleasant journey forward. Dreams do come true, be patient; it might take a while to get there! 🚀
About the Author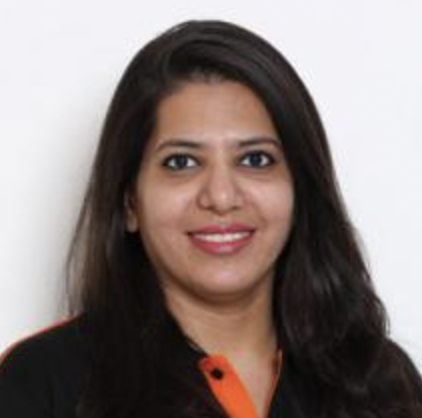 About the Author
Priyasha Agnihotri Axelerant Alumni