Introduction
A partnership with an outsourced vendor for Drupal services was previously seen as a good option because of one thing: cost savings. And for so many, this was a recipe for failure. Cost savings should be a natural outcome rather than the principal objective of a partnership.
When cost savings become the sole focus of vendor selection criteria, customers end up picking the cheapest option in the market without paying enough attention to whether that particular outsourced vendor will be able to meet their needs adequately.
Such partnerships also suffer from a variety of issues. Often, website support and maintenance vendors lack not just the technical expertise, but also the smarts and proactiveness to get the job done. In partnerships with vendors from different countries, cultural and communication issues can arise, resulting in the customer's expectations not being met adequately over a period of time.
In the aftermath, you're left with a relationship that makes you always worry about whether you are being taken advantage of. Eventually, you might start to feel like it's just impossible to find a website support vendor offering high quality Drupal services who also cares about your business, and understands how to move a project from point A to point B efficiently. You might then be understandably wary of handing over your critical business assets to an outsourced vendor you don't trust.
But all is not lost. There is a right way to outsource your Drupal support and maintenance needs, and it all starts with trust and competency.
How do you know if your web support vendor has what it takes to deliver transparently and dependably? How can you be sure that the agency currently providing Drupal services to your organization is right for your needs? What does your vendor do to build confidence and trust? Here are a few Vendor Selection Best Practices for you to keep in mind.
How clearly do they define roles and responsibilities?
Often, outsourced Drupal vendors don't clearly outline the roles and responsibilities within their service structure. Without clarity on this, it can be hard for prospective customers to ascertain where the pieces of the puzzle fit, and how they contribute to the greater whole. You end up having to assume and hope for the best, which, when work starts, can result in negative cost implications, delays and poor quality of work.
From your business' point of view, it becomes essential to have transparency around the roles and responsibilities within the support agency's structure. You need to be able to communicate your vision of success not only to your internal teams but also your external ones, and without the transparency, it can be difficult to gauge whether your needs have been understood clearly, or whether a particular web support vendor can achieve your vision.
AGILE TEAMS CAN BYPASS SUCH ISSUES by having a product owner who is explicitly responsible for communicating the customer's vision to the team. To that end, you might also look at outsourced vendors who especially have a CSM (Customer Success Manager) layer built into their system.
How do they manage team allocations?
Another insight you should be on the lookout for while selecting an outsourced vendor for Drupal services is how they proactively manage team allocation. You want an outsourced vendor who's appropriately staffed and has contingency measures in place so that if a particular member goes on leave or is unavailable, your project doesn't come to a standstill. To ensure appropriate team allocation, support vendors might look to include:
10-15% allocated

bench time

, so ramp ups are doable

Execution that is not dependent on specific individuals, but rather on

skilled teams
Unchanged client interfaces

—having a CSM layer in place, so clients work with familiar faces
You might get a better sense of whether your outsourced vendor is thinking along these lines from reviewing their SLA (Service Level Agreement).
How is the SLA structured?
How Is The Service Level Agreement Structured? Does it address all your requirements? While considering other items on your outsourced vendor evaluation checklist, it is essential to review the SLA and ensure that it meets your needs and will enable you to reach your vision.
When enough time is spent to arrive at an in-depth understanding of mutual success via the SLA, it can serve as a communication tool which sets transparent expectations and establishes the value to be provided by the partnership. If you can clearly see your support requirements outlined within the SLA, it becomes easy to recognize whether the support provider can meet your needs or not.
For instance, if you need uninterrupted Drupal support services at all times, you'd look for BCP (Business Continuity Plans) within the SLA.
Or maybe you need a more flexible SLA structure. If a particular service has no use for your project after onboarding, perhaps you require more freedom. Flexible clauses that allow that service to be either removed or replaced with an appropriate support service offering would be ideal.
However, SLAs are a promise document. Outsourced vendors often promise various support services, but are they able to back it up? You might find the answer to this buried within their past performance and track record.
Consider governance and track record of an outsourced vendor.
During your IT Vendor Selection Process, it's important to look into their background to make sure that they can back up their SLA.
How long have they been in business?

Do they have the necessary industry-specific governance practices in place?

Do they have the appropriate partner accreditation or certifications relevant to your projects, like CMMi, ISO certification, or Microsoft competency certificates?
A proven track record and certifications can go a long way in establishing credibility and security.
For example, if your business manages confidential customer data, then information security becomes a priority. A support partner with state-of-the-art IT infrastructure can ensure that security is not a concern when dealing with an outsourced project.
Review experience and expertise.
Depending upon your requirements, you will also need to Check For Your Outsourced Vendor's Level Of Experience And Know-How. If your support provider has prior experience of having worked with similar businesses such as yours, you can rest assured knowing that they've got the knowledge base, experience, and expertise to handle your project. On the flip side, however, a lack of industry-specific processes and certifications can indicate that particular vendor might not be capable enough to take care of the project adequately.
Industry-specific expertise in an outsourced vendor can become a competitive advantage for you; so it becomes crucial to perform an in-depth background analysis before selecting a supporting vendor.
To ascertain competency, you might also want to look at your vendor's NPS (Net Promoter Score). Net Promoter Scores measure customer experience and provide a metric to answer the question: "How likely is a customer willing to refer the brand/vendor to a friend/colleague?" Taking a look at the NPS data for potential vendors can provide useful insights from previous customers based on their experiences with the support provider.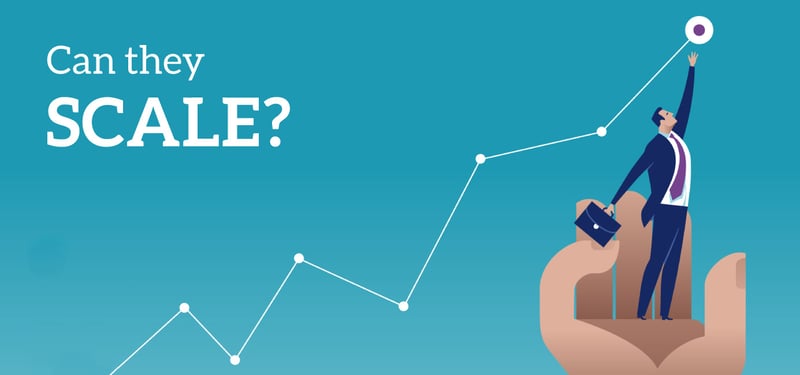 Can they scale up along with your business? You don't want to have to change your support and maintenance partner as you grow steadily. Having said that, does your vendor also have the capabilities and the capacity to continue to provide services as projects get more complex in nature? If you have to worry about support capabilities when you migrate to a different platform, for instance, it might not make sense to partner with that particular vendor.
To ensure that your Drupal support needs are addressed effectively even as you grow, you might need to explore a Multi-Vendor Strategy, wherein you have more than one support vendor to meet your needs. Instead of replacing your current vendor, you could just outsource particular support requirements, which your current support provider can't meet, to another vendor.
The revenue impact of having to always change support vendors can be huge. So it is important that your support provider is willing and able to scale up with your business.
How do they measure success?
Does your vendor have clear ways to measure performance? What reporting or analytic processes do they rely on that reflect performance? Your ideal provider might include some or all of the following reporting and measurement mechanisms:
Weekly meetings
Periodical status reports
Consumed hours reports
Executive check-ins
Transparent dashboards
Agile processes
Such measures ensure that you're always in sync with the efforts of your support vendor and aren't in the dark when it comes to the status and progress of various projects.
What tools do they use?
Another item to consider in your outsourcing evaluation criteria is the tools that your outsourced vendor is using. Are these best-in-class, reputable, industry-specific tools? You want to make sure that your support provider is utilizing the various industry-specific toolsets and applications. Well chosen toolsets ensure reliability and efficiency and help maintain a sense of confidence in your Drupal support provider, as you know that they're up-to-date on the latest industry-specific tools and aren't struggling to make an obsolete and redundant software work for your business.
For instance, reports become crucial when you want to figure out what your support team is spending their time on. In such a case, if your maintenance provider were using a tool like Tempo for JIRA from the Atlassian range of productivity tools and plugins, it would serve as a step towards making sure you are always in the loop. Tools like Tempo and Toggl offer better time tracking and flexible reports, which help incorporate a level of transparency into the overview of billable time spent working.
To succeed, aim to build long-term partnerships.
Choosing the right support provider is a challenging and arduous process. In the IT support sphere, where even the smallest misjudgment can have long-term ramifications on growth and profitability, it becomes an even harder and more complicated process.
A good way to view outsourcing support is to look at it as a partnership. Take a holistic view and use a value-based approach to getting the best possible Drupal services partnership for your business needs, at the foundation of which is trust and competency.
About the Author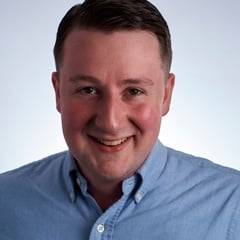 About the Author
Nathan Roach, Director of Marketing
Germany-based consumer of old world wine and the written word. Offline you can find him spending time with his wife and daughter at festivities in the Rhineland.