Introduction
Website performance optimization and staffing challenges aren't mutually exclusive. When it comes to website support, most businesses will choose to take it up internally rather than outsource their support needs to a Drupal development company. This seems like an obvious choice at first, since website performance optimization doesn't seem challenging and for you maybe outsourcing work to external teams is a last resort. The advantage of such an approach is that you maintain tight control over the flow of work and are safe in the knowledge that the work is being handled by your own people.
However, at what point do you determine that your needs can no longer be satisfied by internal teams? When Is There A Need to bring in experts who can optimize performance for your website at a lower overall cost?
If you haven't tried partnering with a Drupal development company for your support and maintenance needs before, here are a few signs that might indicate that you ought to consider a partnership. Commonly, these fall under four general challenge categories: 1. bandwidth, 2. cost, 3. skill, and 4. business impact.
1. Bandwidth Problems
One of the biggest reasons why businesses turn to staff augmentation is simply because they don't have the time to devote to the project. At the outset, when a website has just gone live, there might not be that much website performance optimization needed. However, once traffic levels increase, the need for regular maintenance—updates and new features—arises, and businesses just don't have the bandwidth to properly execute them and support the website. When it comes to bandwidth and time issues, some of the more common grievances brought up by decision makers include:
"My developers are already overloaded."
You've got the knowledge base in your staff, and are willing and able, from a knowledge standpoint, to maintain your website. However, if your developers are already overloaded with other projects, this additional expectation can interfere with their overall performance and productivity. Do they prioritize the website at the expense of another project? Will they start producing lower quality work because of the overload in projects? Is it starting to affect the team's overall focus and performance on core day-to-day operations?
"Support tasks are consuming—no time for new ideas."
There might also be a situation where you break even. Your internal Drupal support team is handling your website performance optimization, but it's doing so at the cost of not having time to devote to new ideas. In such a case, your team ends up scrambling to meet current needs, without having the time to devote to long-term requirements. You stagnate and come to a standstill; future growth takes the backseat compared to keeping up with daily tasks. This leads to:
"We don't have enough bandwidth to execute or refine."
Your team's capabilities are put to the test. Projects are thrown together and executed haphazardly. Project refinement becomes an afterthought due to the lack of time and bandwidth.
Finding the right Drupal development company to partner with can substantially reduce the load on your team, enabling them to focus on core projects. While your support partner takes care of your website, you're free to come up with strategies and new ideas to ensure consistent growth and performance.
2. Cost Concerns
Another aspect that makes staff augmentation an attractive option is the cost savings that come from bringing in an external team to take over your website.
"We're unable to handle certain tasks internally, profitably."
Your internal team might be handling your website performance optimization now, but at what cost? Is it the best and most efficient use of their time and resources?
These questions arise when you notice that your website is being taken care of but at the expense of profitability and efficiency. Sure, your team has some platform experience, but handing over these tasks to personnel with platform-specific expertise can ensure that it is being handled in the most efficient and profitable manner. Further, this leads to:
"We're just not cost-effective enough."
Bringing in a Drupal development company to address your support and maintenance requirements can often not only Bring About Cost Savings, but also a better return on investment (ROI).
Many businesses measure success in terms of ROI—they measure revenue generated against the amount spent on a particular resource. In some cases (information websites, self-service portals, advocacy platforms, etc), it might not be as easy to measure ROI. In such cases, there is usually an annual IT or marketing budget. Department heads are constantly looking for ways to deliver maximum value from this budget. For them, keeping the core team focused on high-value enhancements or new initiatives is often the biggest challenge—and this is made harder by the need to handle incident-based support tasks as well.
Not only is partnering with a Drupal support provider often cheaper for such businesses than recruiting additional internal resources to handle all requirements, they might also end up generating higher revenues with a better end product and greater efficiency. A Better ROI! This can become especially essential when:
"We need a project team, not an individual."
Sometimes website performance optimization requirements warrant a whole team instead of an individual. In such a case, from a cost and efficiency standpoint, it becomes almost a necessity to work with a Drupal development company.
Often, businesses will also want to try out a support partnership before actually taking the leap to creating an internal website-specific team.
"We need proof of ROI before investing more in-house."
Being wary of making a large investment in recruiting and creating an internal website-specific team, many businesses also turn to website support partnerships to test out whether it actually makes sense to devote those resources to the website. Are you getting the ROI you expect for the amount you're shelling out for your website support? Is this a viable project which will generate revenues for you?
Having a Drupal development company as your support and maintenance partner can become invaluable in such a case since you gain access to a team of experts who are able to execute tasks at a high level of performance. This makes it easier to substantiate a case for investment in an internal team, if necessary.
3. Talent Issues
There comes a point when you need to turn to more experienced talent. Internal personnel might have general or surface-level platform knowledge, but that doesn't always cut it.
"We need specialist knowledge."
To actually fully enhance and harness the capabilities of your website, you might need specialist expertise and knowledge. For instance, as your business grows, you may no longer be able to rely on your in-house developers to take care of your Drupal website, as they may lack the platform-specific expertise. If your developers aren't aware of the latest Drupal 8 Features, how can you expect them to fully harness the platform's capabilities for your website?
At some point, you may realize that their knowledge goes only so deep. A platform-specific developer, like a Drupal or WordPress developer, would be in a much better position to fill your need.
"My team can't figure out what to attribute these issues to."
This can be one of the tell-tale signs that you need to bring in expert or specialist personnel. At the time when a bug or issue pops up on the website, if your team doesn't have the knowledge or experience to troubleshoot the issue quickly and efficiently, it might be time to bring in a support and maintenance partner with a platform-specific knowledge base.
"Our website is behind the curve and we need an overhaul soon."
Such a need might arise when you're experiencing rapid growth, or in the short term, if you need to get the site prepped for an increase in traffic before an event. In either case, such an urgent and immediate need warrants platform-specific personnel who can ensure that the project deadlines are met.
"My support team isn't familiar with industry-specific standards."
Does your team have prior experience with the kind of quality control workflows your website will need? Are they experienced in properly maintaining sensitive data? Are they able to perform the appropriate load tests to support peak traffic levels?
Depending upon your industry, there might be certain governance processes and standards that your support team should be able to meet. If your team isn't in the know about these specific requirements, your business could end up paying the price. A Drupal development company with prior experience with these processes and standards can ensure that your interests are safeguarded at all times.
4. Business Impact
This is probably the most important sign you should be looking out for. If managing website performance optimization internally is having a negative impact on your business and revenue, then you definitely need to re-evaluate the way in which it is currently being handled.
"I'm disappointed with the performance of my website."
This might be the case if you've got an internal team working on your website but they're still not able to produce a website aligned with your expectations. In the end, your website needs to generate new leads to increase revenues. If your site is not built to a standard that allows you to convert those leads, you're losing out.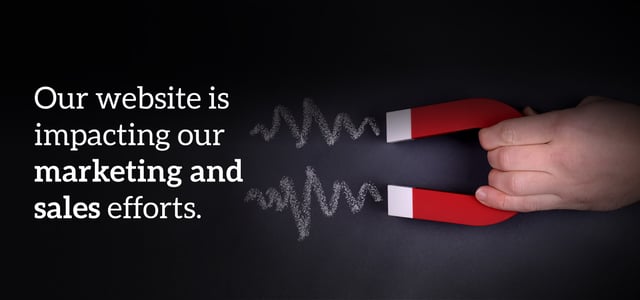 When you're relying on your website to generate leads and revenues, poor website performance optimization can also become a hindrance to your marketing and sales efforts. Not only are you losing out on prospective customers who visit the website, it is also undoing all the sales and marketing efforts being devoted to bringing prospects to the website.
"We focus too much on tasks, not enough on strategy."
Are you still able to take a step back from daily tasks to consider the direction of your business? The real issue arises when decision makers get sucked into support-related tasks as well. Now that you're personally involved in the project, you no longer have the time or the resources to devote to strategy. If you're getting overwhelmed by support-related tasks, it might be best to bring in a Drupal development company to address your support needs, take some of the load off your shoulders and help you refocus on the overall direction of the business.
"Our website is keeping us from scaling up."
Internal teams with a generalized knowledge base can only take you so far. With progressive growth, your website needs evolve, and internal teams can prevent you from scaling up your website due to a lack of skills or resources. To take you above and beyond, where you need to be, a website support and maintenance vendor might just be the best option.
While there are many Benefits To IT Staff Augmentation, there can be Challenges As Well. Before taking the plunge, every decision maker needs to take an honest inventory of where they stand with regard to their website, and clearly figure out whether they need to consider IT staff augmentation or not. And if they do, to what extent? Do you give out the project in its entirety, or do you maintain control of some aspects while outsourcing others?
If you start noticing some of the signs mentioned above, then it might be time to turn to an external website performance optimization partner—aka, a dynamic site support partner—to help you with your website.
About the Author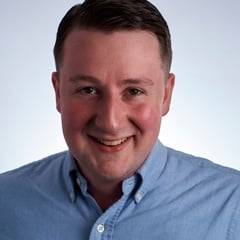 About the Author
Nathan Roach, Director of Marketing
Germany-based consumer of old world wine and the written word. Offline you can find him spending time with his wife and daughter at festivities in the Rhineland.