Introduction
We've mentioned before that we've been having conversations internally about how we can step up our contribution efforts. Our team members have been working on some of the ideas that have emerged from these conversations, and we're happy to say we're now putting some of these plans in action.
So far, we've built a team of volunteers to help with this initiative. These individuals will lead meetups and calls, manage the initiative, and rotate these responsibilities among them.
"Our objective is to get more people from within Axelerant to contribute to Drupal regularly, and also to help those who have not been able to contribute with getting started," says Parth Gohil, People Operations Manager, Axelerant.
Contributing is empowering and gratifying—when it's done in a sustainable way.
For developers, contributing regularly is not just an obligation; it makes them competent and keeps them up to date with the community and technology. You learn a lot from contributing, whether it's while preparing for session submissions or reviewing and contributing patches.


Our goal is not merely to increase the number of contributions but to build long lasting contribution habits and amplify the mentoring spirit. Sushil Hanwate, Drupal Engineer

In other words, we don't just want to increase the number of contributions but to increase the number of consistent contributors and mentors.
Encouraging people to contribute begins with understanding what's stopping them.
That's what we set out to discover with our first monthly contribution meetup, led by Sushil on July 30th, 2019.
This call, to be held every month for Axelerant team members, will be a place where individuals can share their experiences with contributing and any obstacles they've faced, as well as ask for support.
"I was always thrilled about contributing modules and patches but did not seem to find the time, confidence or motivation. After speaking to some colleagues, I found out that these problems were not unique," he says.
Sushil wanted to start a group for people like him who need a little support to improve their contribution habits.
The initial response has exceeded our expectations.
The first objective of our initiative is to isolate common problems. And through the conversations we've been having, we've found that a lot of people are interested in contributing back to the community in their own way.
These are some of the top reasons why people aren't able to contribute.
Some of the challenges that emerged from this conversation are:
QA engineers often face challenges contributing due to a lack of technical knowledge about site building, installation, applying patches, etc.
New contributors often experience a lack of confidence or a lack of knowledge about the process.
Understanding the context surrounding a particular issue takes a lot of time because of long comment threads as well as unfamiliarity with Contrib modules.
When it comes to session submissions, some individuals may not know where to start or face problems choosing the right topic.
Being active on support channels or websites can be intimidating for some due to a lack of confidence/knowledge about the process.
General impediments in contribution practices include:

Different priorities, lack of motivation, procrastination
Self-doubt, lack of confidence
Lack of time

Here's how we're making it easier for our team members to contribute.
We're building and maintaining a list of issues that individuals can quickly get started with.
"To allow first-time contributors to quickly get their feet wet, our volunteer team has put together a triaged issue list," says Parth.
This list consists of issues that are easy to understand, and which do not have a long history that contributors need to immerse themselves in before getting started
Apart from the triaged issue list, we've also appointed people who can approve and merge requests immediately.
And finally, there's support available from assigned mentors each month for those who need it.
Here are some other things we're doing already to boost contributions from our team members:
Sponsoring mentored contribution sprints (we did this at DrupalCamp Delhi 2019).
Incentivizing contributions by making them part of individuals' KPIs.
Encouraging a contribution-first approach in engineering practices. For example, instead of creating a project-specific custom module, we build a generic module and contribute it (or use an existing contributed module), and then create another custom module for personalized requirements.

What else can we do to encourage contribution?
Here are some other things we'd like to try in the future:
Allowing a few dedicated hours per week for contributions.
Tracking contribution statistics per year or per quarter for the organization and for individuals, and retrospecting and publicly recognizing people on the progress they make.
Getting a small percentage of the project budget approved for contribution efforts.

At the same time, we're aware that we people need to be able to do this at their own pace.
Rather than pressuring our team members to contribute more, faster, we're simply looking forward to getting our contribution engine going in a sustainable way. Parth Gohil, People Operations Manager

And we'll scale this up as and when we're able.
There are plenty of Drupal developers in India but very few of them are regular contributors. "We're hoping that with an initiative like this, we might be able to boost this number substantially," says Sushil.
About the Author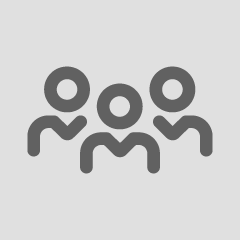 About the Author
Axelerant Editorial Team
The Axelerant Editorial Team collaborates to uncover valuable insights from within (and outside) the organization and bring them to our readers.