Introduction
Giving back to our communities isn't a new thing for us. And come Monday, five of our team members will be at DrupalCon Dublin. There will be plenty of Axelerant to go around. We've got three sessions, each in a different track, and the official event photography team will be led by Michael, our COO.
But before we get into what we're bringing to Dublin, we should mention that we started to schedule our meet and greets. And we want you to be one of them. Let's get together at a local brew pub and talk about Open Source problems and solutions in the community:
Now, let's get into what we're up to. We're presenting in Front-End, Project Management, and Business tracks at DrupalCon Dublin, so be sure to add them to your list.
Choosing The "Right Agile Methodology" For Your Drupal Projects
Date: 09/27/2016
Time: 14:15 to 15:15
Room: Liffey Meeting 4 | New Relic
Add this session to my schedule!
Shani and Prabhat will explore and compare different agile methodologies and share tips on how to choose the right one so you can accelerate your Drupal project. In this session, they'll cover effective uses of CYNEFIN, a popular decision-making framework, to differentiate between Drupal projects and choosing right agile methodologies for the same.
Shani and Prabhat will cover:
Scrum

Extreme programming

Feature-driven development

Scrumban

Kanban

Lean development



Expected Takeaways:
A clearer idea of which methodology is right for each project, considering: project size, team size, iteration length, roles and responsibilities, and distributed team support. They'll also discuss risk mitigation levels and customer interaction.
Growing Via Strategic Account Management Frameworks
Date: 09/27/2016
Time: 17:00 to 18:00
Room: Wicklow Hall 2A | Druid
Add this session to my schedule!
Piyush will take you through our Account Management practice and share some real-life case studies demonstrating how we hit target sales quota by 2-3x and achieved maximum strategic account objectives within the desired timeline.
Piyush will cover:
Customer onboarding process

Kickoff meetings

Routine engagement health check-ins

Invoicing and collections management

Satisfaction surveys and testimonials management

Complaint and grievances management

Contract renewals and extensions.

Opportunity exploration: researching the client, industry, references, social media, etc.

Evangelizing clients via social media, digital marketing, and event participations
Expected Takeaways:
What is Account Management?

What skills and talents are required to excel in Account Management specific to Drupal

What activities must be performed to maximize Account Management ROI?

What are some of the accountabilities and performance metrics used?
React Front-End For Your Drupal 8 Back-End
Date: 09/29/2016
Time: 12:00 to 13:00
Room: Wicklow Hall 2B | Platform.sh
Add this session to my schedule!
Aliya and Bassam will give a hands-on session. By the end of it, you'll have learned how to build a decoupled website using React ecosystem on the front-end, using Drupal 8 as the content management system (and a data source).
Aliya and Bassam will cover:
How to configure Drupal to expose RESTful resources using Drupal 8

Enable CORS support for the domains/port running our React application

Authenticate requests using JWT

Consume data on front-end using Redux store

Pass data from Redux store React components
Expected Takeaways:
Be able to build a RESTful API using Drupal 8

Use any backend with react front-end
Covering DrupalCon Dublin
Michael has a knack for capturing Open Source events around the world as a way of giving back. He's been leading the photography for two DrupalCons now: DrupalCon Asia and DrupalCon New Orleans.
He's coming fully equipped to help the Drupal Association immortalize DrupalCon Dublin for all of us, and you can help. If you'd like to contribute to this process, there's still time to join the "Official Photography Team."
And while he'll be running around the event like a paparazzo, Michael would still like to connect with you one-on-one to answer any questions you have about Axelerant. Be sure to take him up on the offer if there's something you feel we can help you accomplish.
About the Author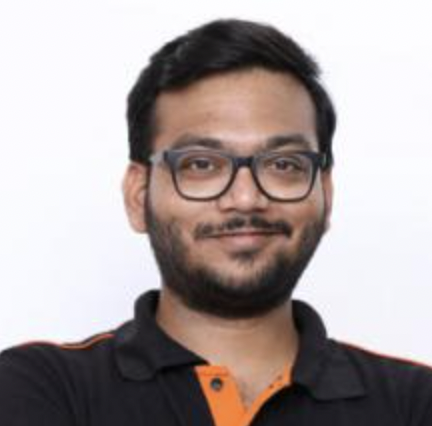 About the Author
Parth Gohil, Axelerant Alumni