Introduction

We've been hosting Agency Leaders Dinners for a while now—you've seen us in Auckland, Vienna, and Baltimore in 2017, and Nashville, Canberra, and London in 2018, and these have all been resounding successes.
Learning from Feedback
We've gotten some great feedback from past attendees. This has clarified for us that these dinners have created a unique opportunity for C-level executives as well as key agency decision-makers to begin to see each other as peers and not competitors.
While healthy competition is necessary and allows us to thrive, it's also a shame if we don't speak to our peers at other organizations. Openness and candor help open doors for agencies to share, engage and grow.
And that's why we do this—to forge agency partnerships, because we're stronger together. We have a lot to learn from each other, collaboration opportunities to uncover, and there's so much value in us coming together to unearth all these and grow together.

And so now, in this spirit of collaboration, we're bringing CXOs back together during DrupalCamp London 2019.
Piyush Poddar of Axelerant, Jim Bowes of Manifesto, and Michel Van Velde of One Shoe will be hosting the Agency Leaders Dinner in London on Friday, the 1st of March, 2019. If you're a creative or digital agency CXO with an interest in Drupal, you should be there.
This dinner, as all the others, is being organized to allow agency CXOs to share knowledge, experiences and ideas freely. Conversations at Agency Leader events are held under the Chatham House Rule. Guests are welcome to share their experiences, and learn from those of others.
The dinner will be held at The Modern Pantry, 47-48 St. John's Square, Clerkenwell. The ticket price for the event is £60, and only ticket holders will be admitted.


Secure your seat, right now:

About the Author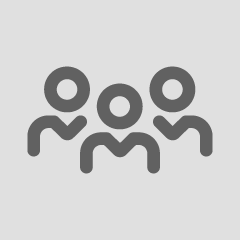 About the Author
Axelerant Editorial Team
The Axelerant Editorial Team collaborates to uncover valuable insights from within (and outside) the organization and bring them to our readers.