Introduction
This article captures what it takes to travel like a pro—while holding a professional, remote job.
That one time I tried juggling travel and remote work, it didn't go down smoothly. And it was just for a day.
I was in Darjeeling on a Saturday (not every organization has weekends off—thankfully, Axelerant does).
This was my view. My laptop was nowhere near it, or in my mind.
I finally gave up and took the day off.
After joining Axelerant, though, I learned of team members who enjoyed 14-15 workacations (work+vacation) a year.
This is how they do it.
First, Plan Your Travel
For starters, you need a realistic destination.
Any location works as long as it allows you to log in daily.
So, Everest base camp might not be best suited for a workation.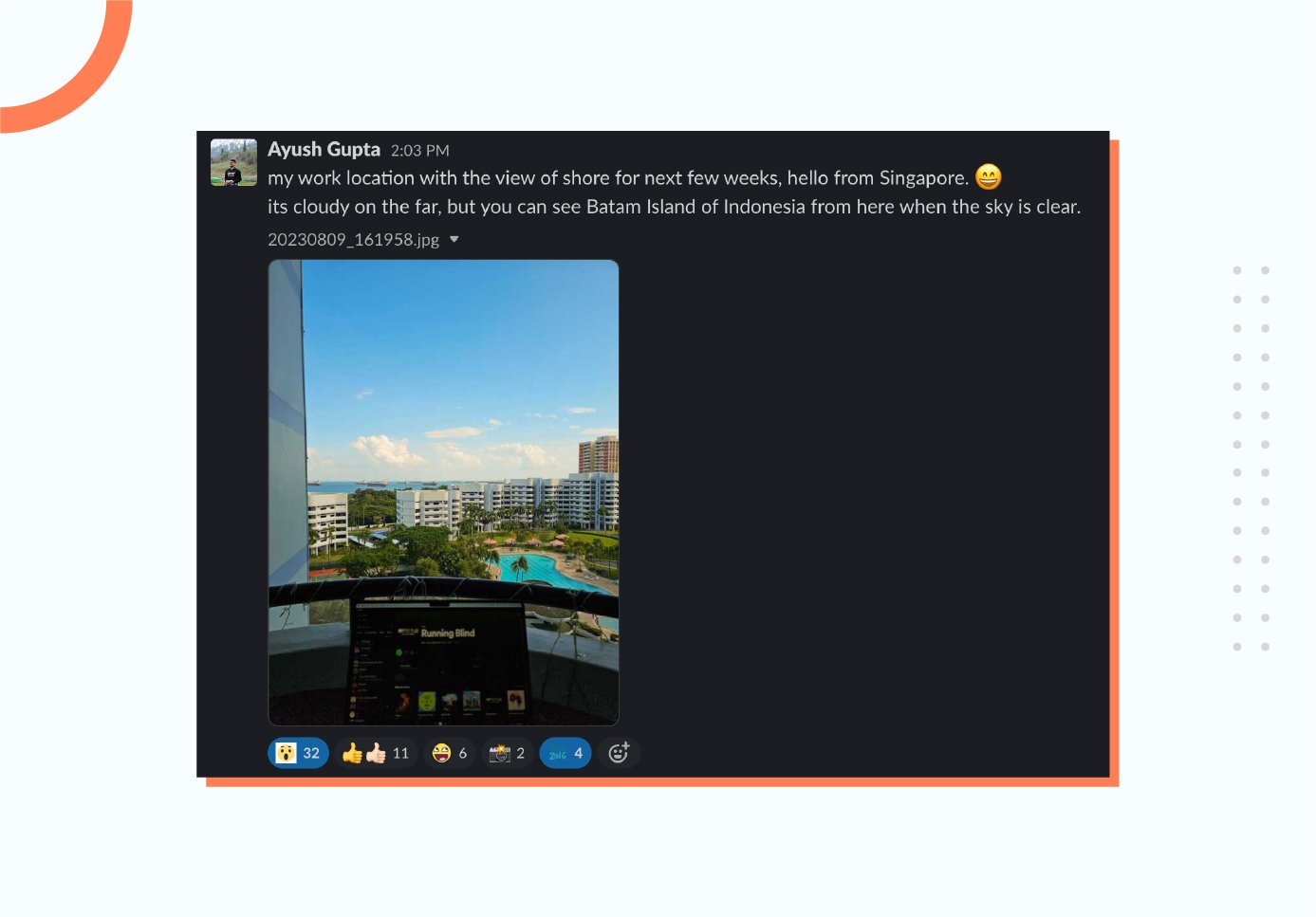 But the picturesque town of Kyoto, in Japan, is a good option.
Learn about the weather conditions of the place at the time of your visit.
Glance through region-specific news, warnings, or government notices from your or the host country.
Once you know it's safe and doable, create a travel itinerary. All the following plans will depend on this.
Jot down all the must-visit sites you want to explore, like temples, gardens, local markets, etc.
If you anticipate some places having limited internet access, apply for leave for the days you plan to cover them.
Or do it over the weekend.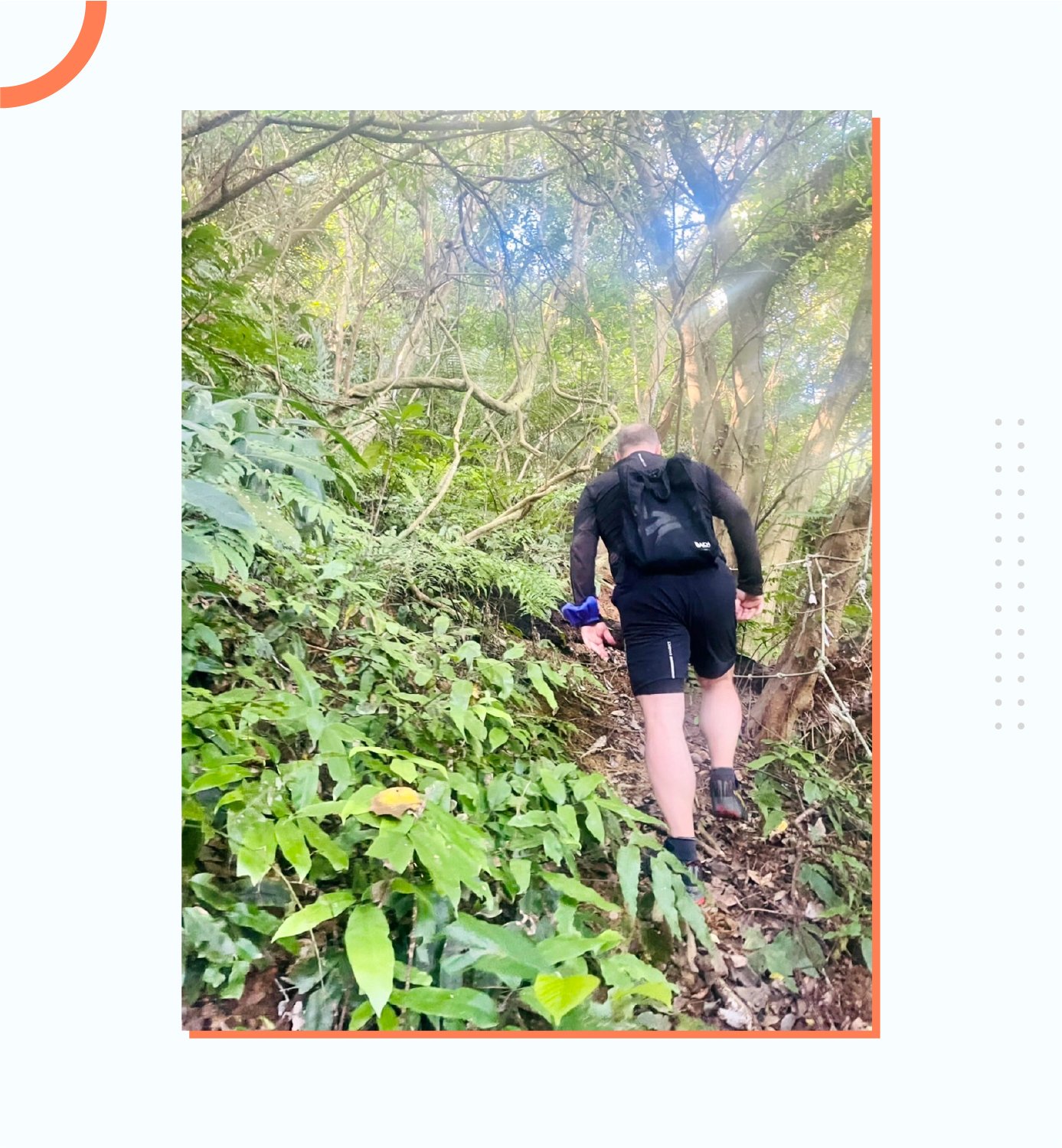 Sync Up With Your Team
Hash out the plan with your team members.
If you come from a work culture of micromanagement, you might be tempted to keep your plans a secret.
But colleagues of a mature remote work culture, where work flexibility is the norm, will be okay with where you're working from.
So, be completely open about your plans.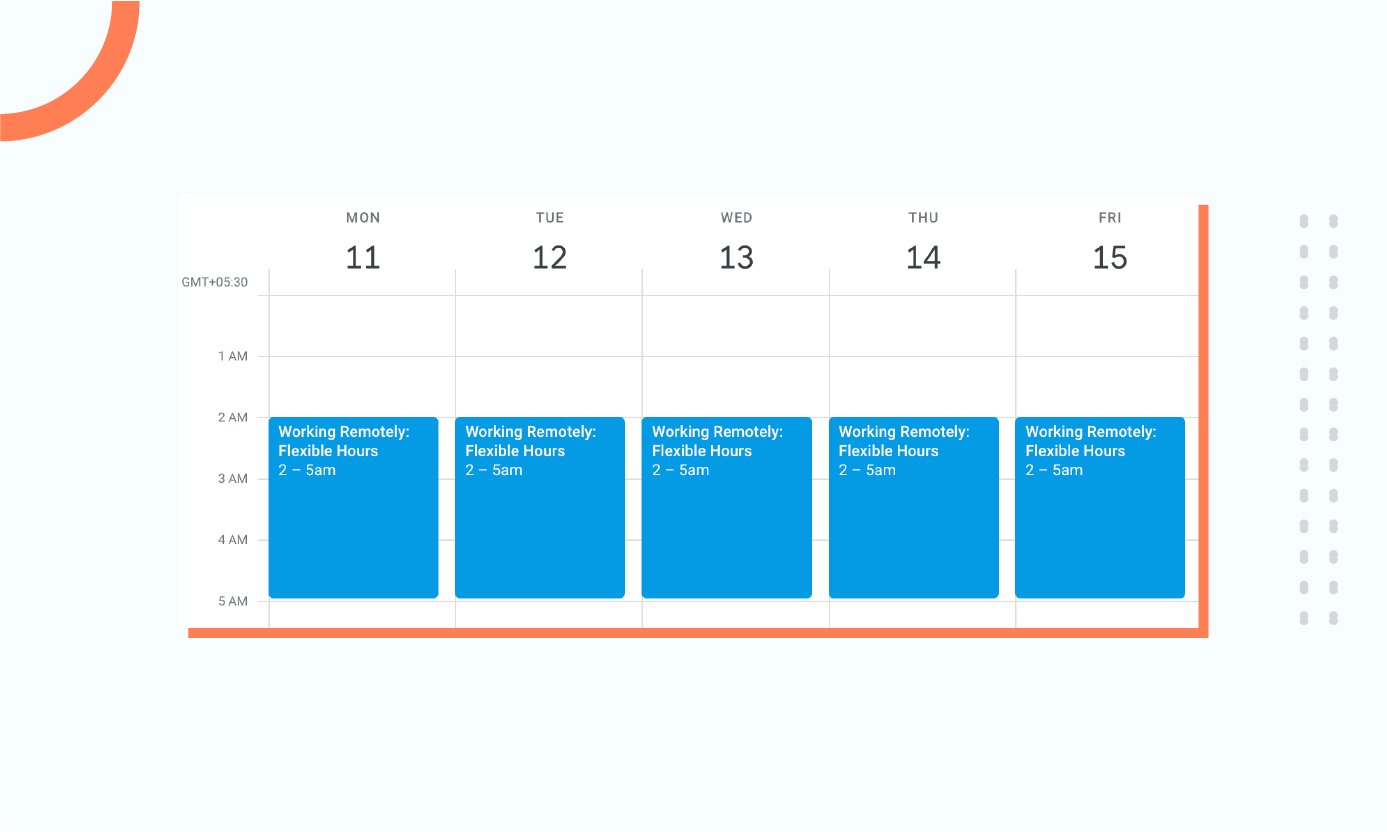 Let them know where you're going, when you'll be off the grid, and how to reach you if needed.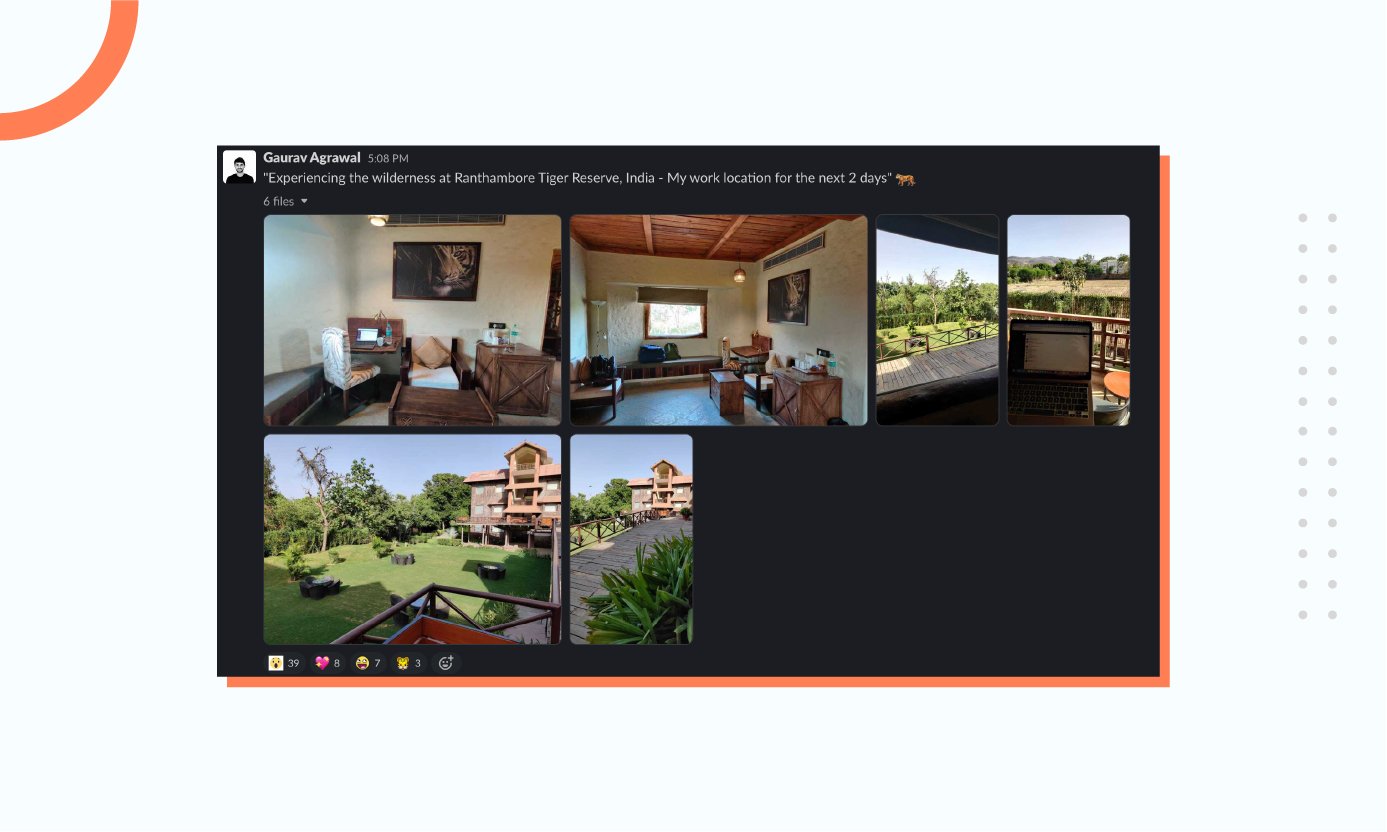 Create a shared repository of essential documents, codes, and notes.
This way, your team can access crucial information even as you sip coffee in a café with spotty Wi-Fi.
Shuffle Work According To The Itinerary
This will save you from squandering a lot of time.
Plan your work as much as possible in advance. And distribute chunks of it according to your travel plans.
For instance, if you're taking the Shinkansen train from Kyoto to Tokyo, and expect connectivity issues, tackle work that doesn't require collaboration.
Draft emails, review documents, organize your notes, doodle ideas.
The key is to be strategic with time and energy.

Gear Up With The Right Remote Work Arsenal
Pack everything that you generally need for work, and then some more.
Because chances are, you'll see your laptop's battery indicator turning red more than once during the trip.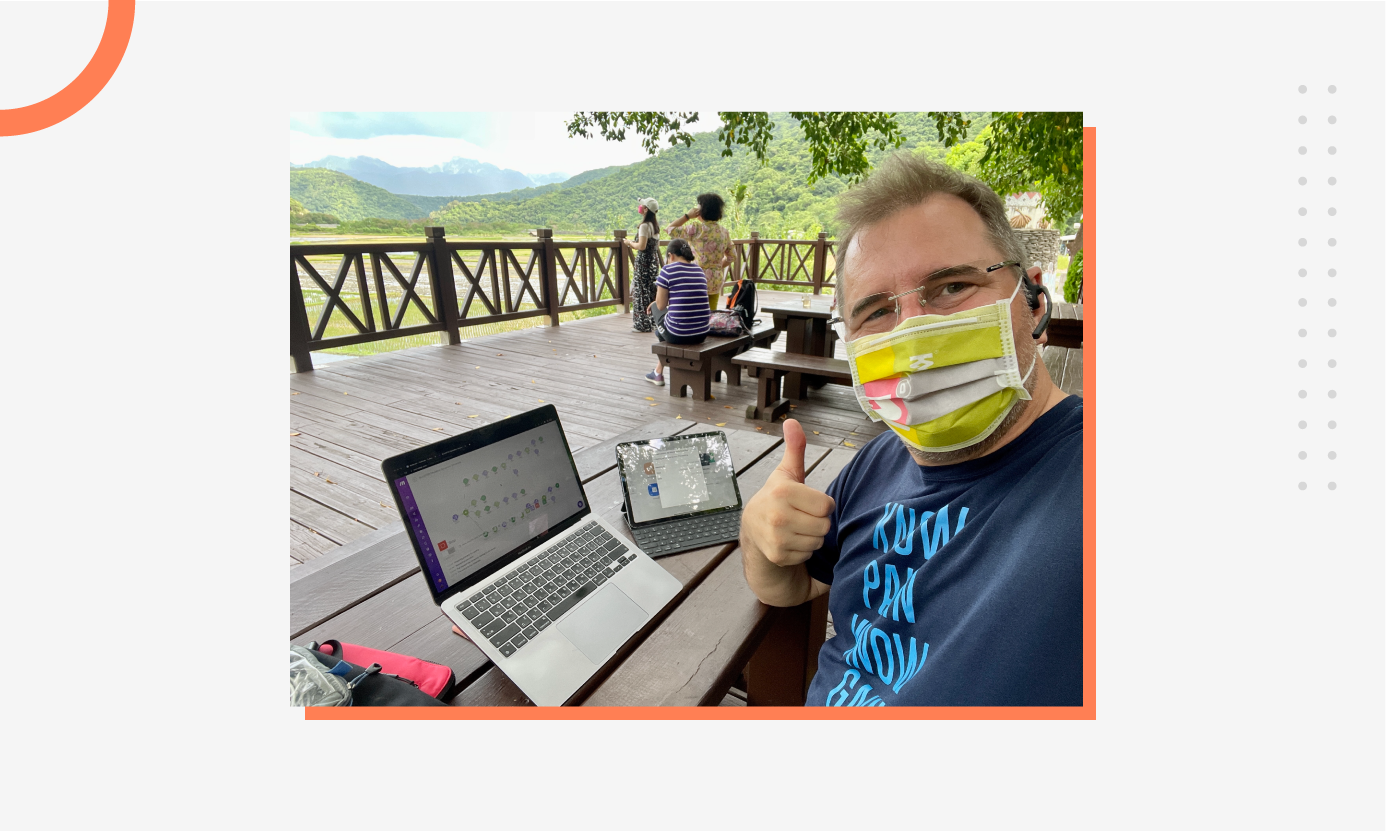 Here's a starter checklist. Feel free to personalize it.
Tech devices:

Along with your laptop, remember your charger, power bank, and any necessary cables. You never know when an outlet might be elusive.
Internet:

If you're venturing into the wilderness or a remote location, a mobile hotspot or a portable Wi-Fi device can be a real lifesaver.
Notebook and pen

: Sometimes, old-school comes in handy. Jot down ideas or sketch out plans while sipping matcha in the airport lounge. Use free time creatively like an artist.
Headphones

: Finding quiet places to take meetings can be difficult on the move. Solution: earbuds or headphones. Better if it's noise-canceling so that you tune into your work zone even in bustling surroundings.

Adapters:

If crossing borders, check the power socket standards and carry the right adapters. Or buy a universal adapter.
You can just-wing-it sunscreen and sandals. But not work stuff.
So pack carefully.
Create A Work Schedule And Stick To It
Based on your itinerary, divide your days into work and non-work hours.
And stick to those hours with all the discipline you can muster, leaving a little space for flexibility.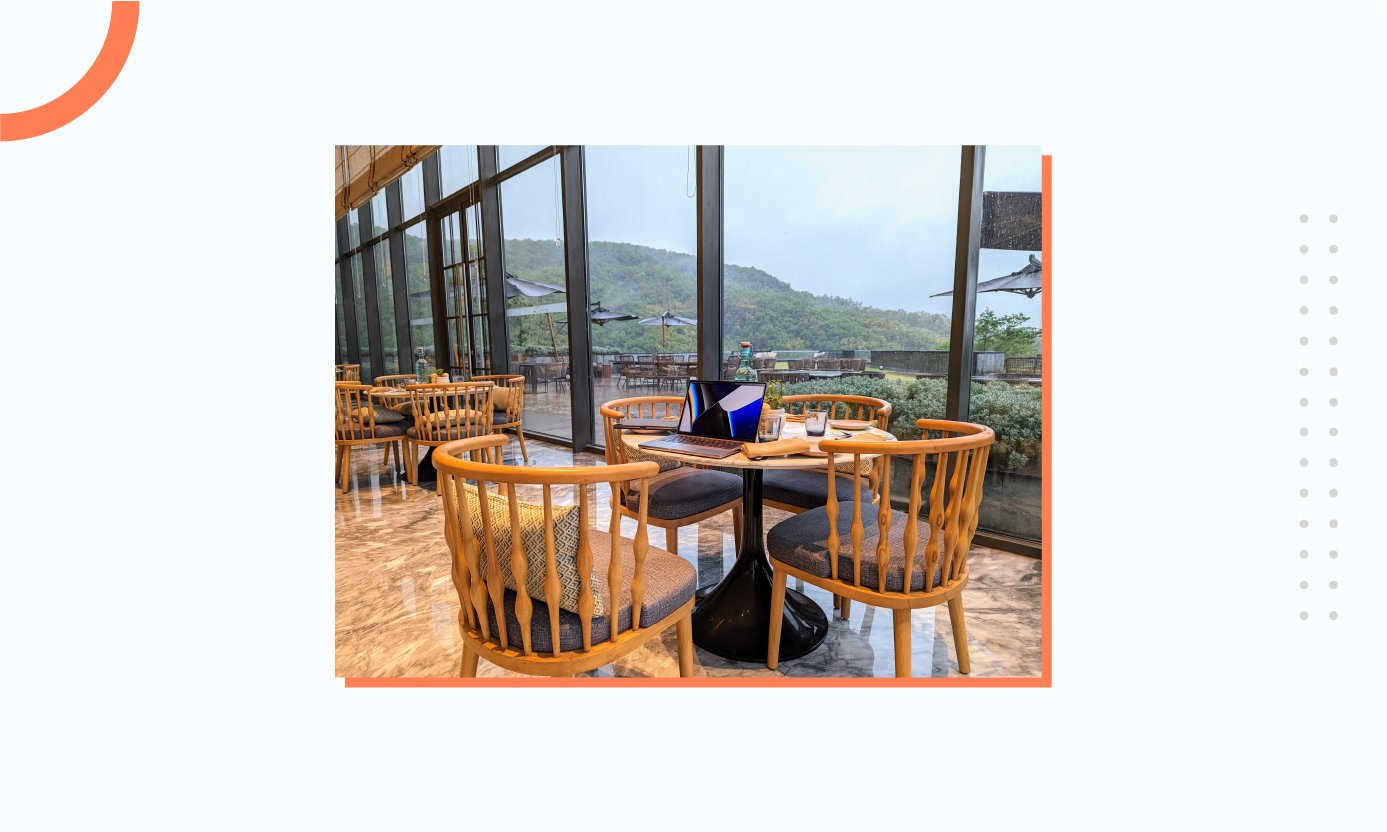 Everything around you will tug at your attention if you let it.
"On a recent Goa trip, I worked from 8 AM to 4 PM. The rest of the time, I had all to myself for sightseeing," said Saurabh Dixit, Axelerant Project Manager.
Mind the time zones while planning.
For instance, if you want to visit the Fushimi Inari Shrine, in Kyoto, while collaborating with your US-based team, remember that Japan is 13 hours ahead of US Eastern Time.
This will leave your afternoons free to explore the vibrant streets of Gion.
Reiterate your working hours to your colleagues and keep your Slack—or official communication platform—status updated.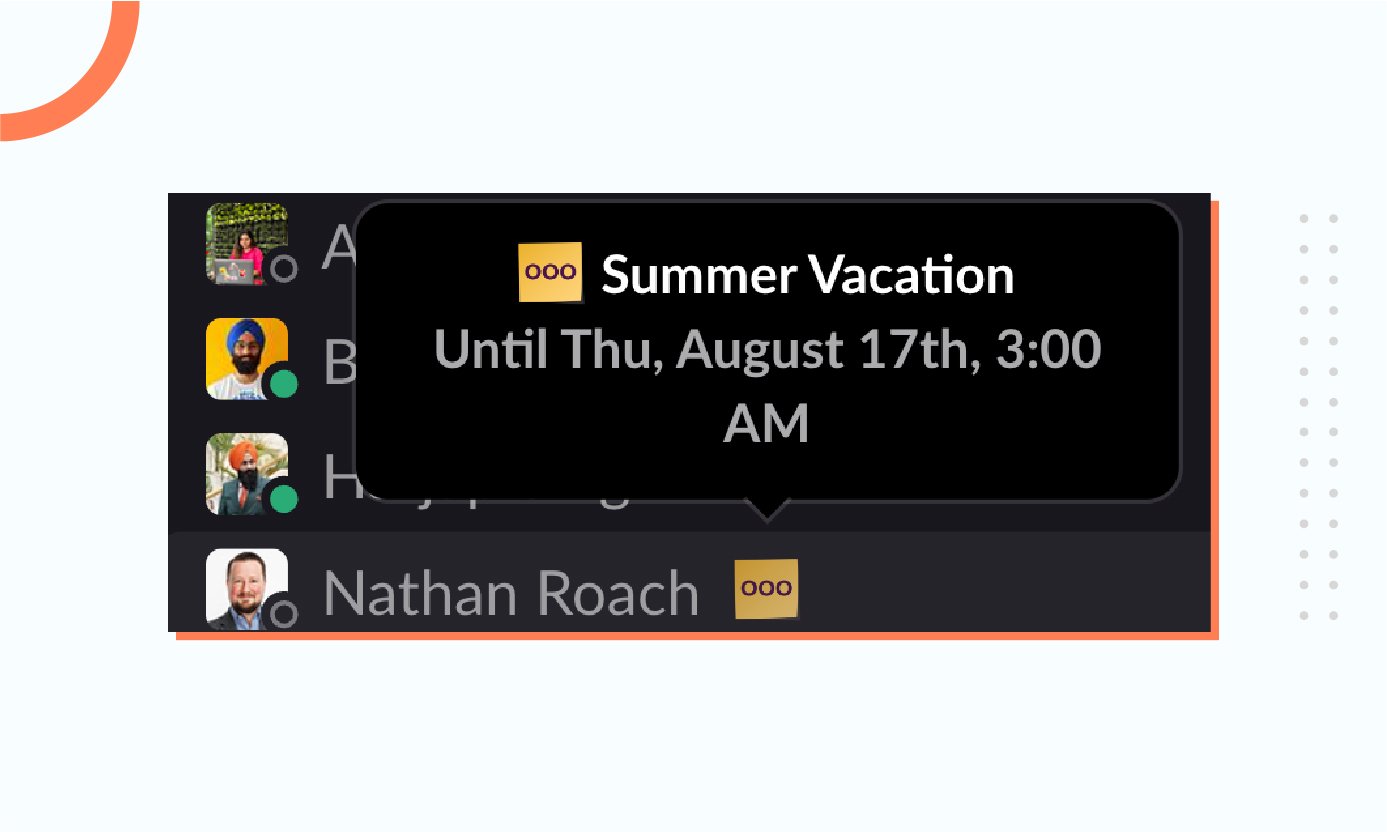 Buddy Up For Emergencies
Request a teammate to be your emergency back-up to be safe.
If you're on client projects, this step is crucial as you may not be available instantaneously in an emergency.
Ensure that they can access all your files and folders. Brief them if you need to.
Swap contact info, empower them to make calls, and trust them to handle small hiccups.
Having a wingperson keeps your journey smooth and your work worries at bay.
Don't forget to be a wingperson for others, too.
And Don't Forget To Carpe That Diem!
I know it's obvious, but remember the point of the workation.
To enjoy and have a good time without missing work.
Savor the local delicacies, embrace the sights.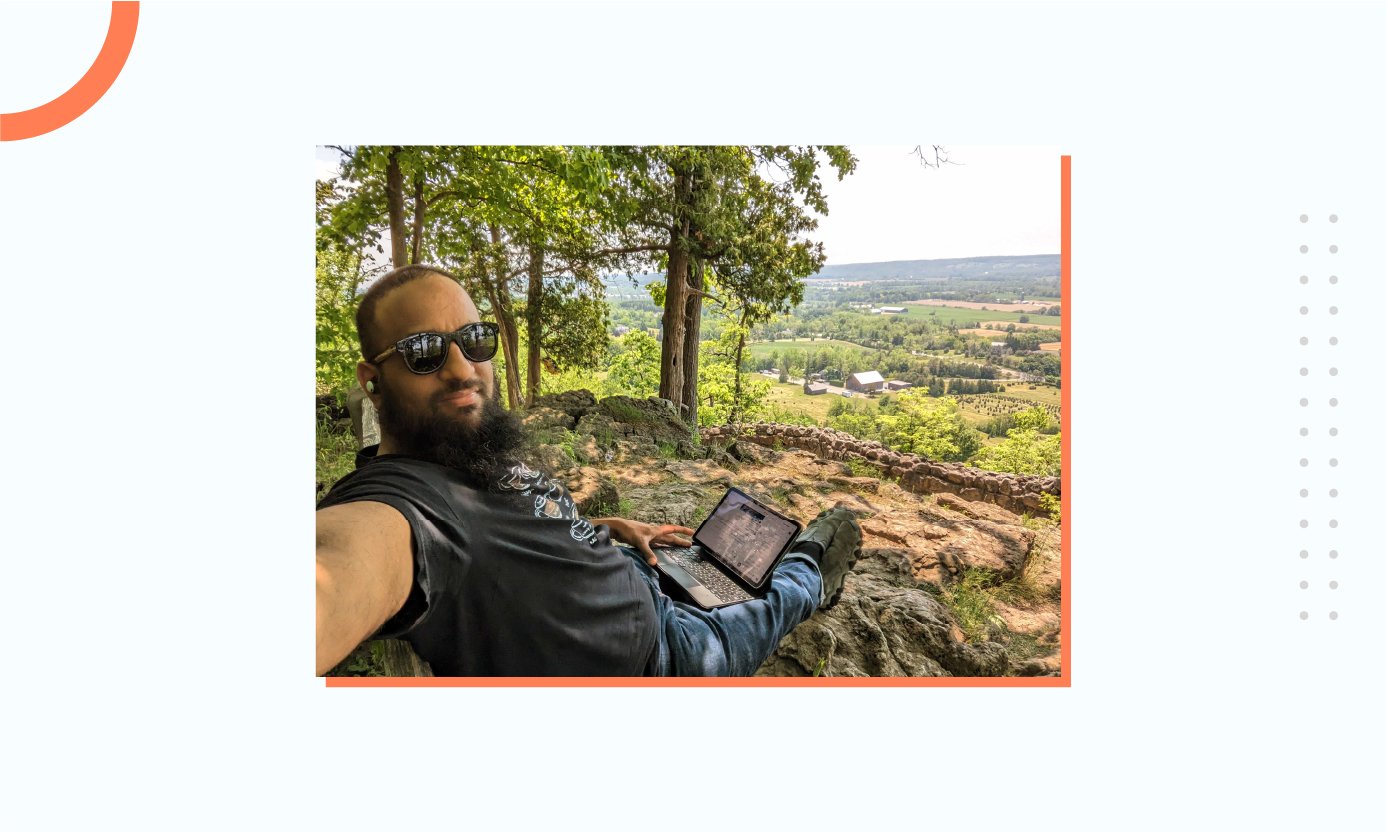 Remote work with flexibility allows slow travel. Be open and let the culture seep into your experiences.
Scientists have confirmed what poets and writers have long known to be true.
Traveling to new places and stepping out of your comfort zone can boost creativity.
Recharge your creative juices while having a good time.
Start planning. Today.
About the Author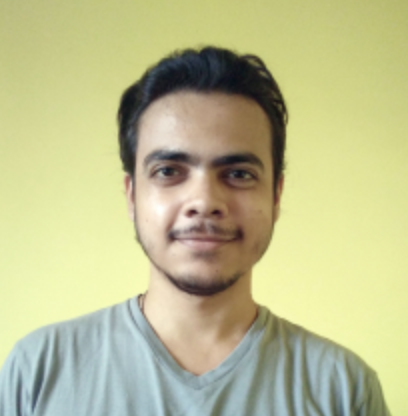 About the Author
Rohit Ganguly, Content Marketer
Rohit is a content marketer first and a YouTuber second. He loves to interact with animals, feed them, clean his apartment, and spend time with friends and family. Curious by nature, he also enjoys literature, movies, meditation, and calligraphy.