Introduction
Axelerant is excited to announce the beginning of a partnership with the Cloud Native Computing Foundation (CNCF). As an extension of supportive hands, we have entered into this strategic alliance to participate in unique, wide-reaching networking and marketing programs. We also have the credentials to become partners as we qualify the required number of certified people with us.
The Axelerant - CNCF is a powerful combination and aims to work towards joint solution development and further community growth initiatives and activities. As a member, we will be able to take an active role in supporting the growth and evolution of the cloud-native ecosystem.
About CNCF
CNCF builds sustainable ecosystems and fosters a community around a constellation of high-quality projects that orchestrate containers as part of a microservices architecture. CNCF serves as the vendor-neutral home for many of the fastest-growing projects on GitHub, including Kubernetes, Prometheus, and Envoy, fostering collaboration between the industry's top developers, end-users, and vendors.
CNCF webinars are offered to the community to educate about open source cloud-native technologies. More than 500 members of CNCF are the world's largest public cloud and enterprise software companies, and we saw this collaboration as a step-change in the way both businesses address the needs of the market.
Silver Membership
Axelerant is thrilled to be among the six "Certified Kubernetes service providers" in India and among the 173 members in the world.
We recognized the need to collaborate with peers on best practices, work directly with project maintainers, and provide feedback to CNCF. As a member, we will be getting a chance to showcase our own expertise and also learn from the veterans in the industry at the same time.
This membership will allow us to move towards meaningful endeavors and efforts between two influential service providers to bring their expertise in the cloud-native space to the forefront.
Why CNCF?
Through this strategic partnership, Axelerant will now be able to:
Participate in all marketing, community, thought leadership opportunities
Participate in elections to appoint representatives to the CNCF
Contribute to the CNCF Blogs
Receive discounts on KubeCon + CloudNativeCon sponsorship
Participate at The Linux Foundation's Member Summit
Participate in CNCF Speaker's Bureau that helps connect event organizers with speakers with a variety of expertise within the cloud-native ecosystem
A whole range of certifications and training are part of this awesome membership. From Certified Kubernetes Conformance and CNCF MOOC and Online Training to Online, Proctored Kubernetes Exams and access to a tier of vetted training providers who have deep experience in cloud-native technology training, it has it all.
These programs provide a trusted, neutral view of projects and deliver real value to customers. To be able to showcase thought leadership in the industry, this affiliation will create more awareness about our technical expertise.
Our Shared Goal
Now that we are here, we look forward to two-way support and integration in the community to deliver transformation for our clients. In order to remain on the competitive vanguard, such partnerships prove to be of mutual benefits and value. A successful transformation on both ends will help build and shape the cloud-native ecosystem, its use cases, and applications.
At Axelerant, we use projects internally like Kubernetes and Helm from the wide range of projects CNCF offers.
CNCF can also be a platform for our customers wanting to build an audience with their success stories and, in turn, serve the interest of the community.



"This is a great opportunity to build relations with an organization vested in the growth of Open Source Community and Tech. By supporting CNCF we are supporting the community and the tech that customers eventually use. With our support and many others like us, customers will get to see more efficient, safe, reliable & valuable technology for years to come."




—

Parth Gohil


DevOps Community Manager
About the Author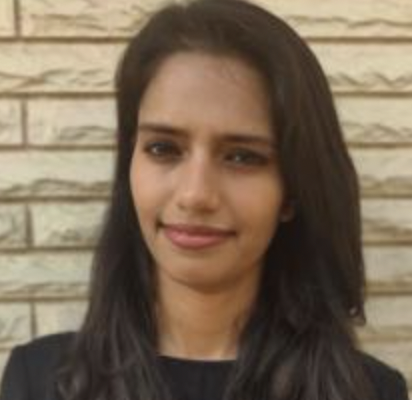 About the Author
Jayati Kataria, Axelerant Alumni