Introduction
Tech startup resources abound and exhaustive resource roundups are thick on the ground: 100 Incredible Resources for Tech Entrepreneurs and Startups, 150 Tech Startup Resources, +300 Resources for Startup Entrepreneurs—these are everywhere. But there's an ultimate tech startup resource. It's the distributed team.
Tech startups everywhere agree that remote teams are the best of all tech startup resources and it makes sense. A company who has their employees working in an office setting will have to pay for that office, commuting costs which can be expensive if the employee travels far, their equipment like computers, stationery, furniture and so much more.
The remote team is a tech startup's best option.
Remote working to this day is being debated by many people on how effective it is and if it even works. Putting that aside, remote workers are on the rise and companies hiring remote workers are increasing by the year. Although well-established companies do accept remote workers, a large amount of them only allow part-time remote work and part-time office work, because they're not at the stage of hiring full-time remote workers.
Tech startup resources have to support production and savings. Remote workers have proven to be more productive than workers in an office, they also get more work done. At Process Street, we are a remote team, with motivated employees who work to the best of their abilities when they want and when they can. If you want to know why remote workers are your best bet, then read on.
Employee absences are less frequent.
Back in the old days (before the internet was available to a large amount), mother nature could shut down an entire town, but nowadays, if mother nature stops workers from getting to the office or causes massive delays, they are able to work from home. This also applies to remotely managed teams; telecommuting offers more flexibility and fewer excuses for missing full workdays. According to research from Global Workplace Analytics shows that companies with telecommuting programs see 63% fewer unscheduled absences, meaning if an employee's kid is sick, or they need to do an errand, then they're not missing a full day of work. Which results in a big boost in productivity and significant savings.
Onboarding is a lot easier.
Remote teams also save money hiring and onboarding employees. Onboarding a new employee is pricey no matter how you put it. Companies spend resources and money finding candidates, interviewing them, and educating the eventual hire on the new position. You also need to factor in the cost of decreased productivity from that position the new hire settles in. Oracle estimated that training a new hire can cost 30-50% of that employee's salary.
Out of all the tech startup resources, which gets rid of the commute?
The average worker, based on numerous studies, spends a year of their life commuting. This time is wasted; it's just spent sitting on trains, in cars, in buses or in other means of transport just going from point A to point B. Commuting takes an effect on your team members time, motivation, and productivity at work.
For the employees who are based in suburbs, the daily commute to the office isn't only costly for them, but it's equally costing for a business's budget. Out of all the tech startup resources, the one eliminating a commute for every team member is the most convenient. If your employee drives to work every day, you're adding miles to your car, in turn decreasing its value, slowly but surely. They're also spending money on fuel and insurance.
Each case is different, but ditching that daily commute alone can save some commuters more than $100 monthly. It doesn't take long to realize that an extra $100 stocked away in your bank account can be extremely rewarding for retirement or pleasure purposes. For city living employees, the savings can add up even more. If you're able to ditch car ownership altogether and scale back on what you're paying to your local metro, you could easily reclaim a few hundred dollars each month.
No office space needed.
Startup resources should eliminate needless costs and that's what remote teams do with the distributed office. There are big savings on real estate costs. The truth about office space that is widely known is that; it ain't cheap. For example, In San Francisco, you could be paying around $60 per square foot to rent out a workplace, now that's pretty pricey for four walls and a roof, especially if you're a smaller startup or a new business that is just starting out in the business world.
Again, working remotely can soften some of that financial strain. A study by collaboration software company PGi showed that by switching to telecommuting full time, means a business could save $10,000 per employee per year in real estate costs. Do the maths; if you expand that out to a 10 person team then you're talking some serious bucks.
There is also some high-profile examples where cutting down on real estate costs also had a huge impact. Look at IBM its team has decreased office space by 78 million square feet since 1995 and sold 58 million feet of that space saving a nice $1 billion. Whilst elsewhere in the industry, Dell is building towards a workforce that's at least 50% remote because they've already seen results: just by having 20% of the 14,000 employees at its Texas headquarters work remotely in 2012, Dell saved a decent figure of $14 million.
Reallocate those funds!
Back down to a smaller scale, startups can use all of those savings stated above for other things they desire like: product launches, travel, marketing or even new hires. In all, working remotely is a cost-saving method for startups. If you don't want to spend money on things such as real estate or commuting costs then working remotely is better for you and your business. Besides why would you want to spend $10,000 per employee per year for office space when you can have them work from home and be more work effective?
Telecommuting technology has changed.
Working in an office allows you to communicate and hand in reports without any delays. These days, though, we have a vast amount of ways to stay connected by phone and the internet ensuring that speed isn't an issue, even when you're working remotely.
Wi-fi connections and mobile data networks are available in many countries whilst coverage areas are expanding every day. Solutions like Microsoft Office 365 mean that you can collaborate with colleagues on documents in real time, even if one of you is in the office and the other is at home. Slack is also great for general communication.
So now tech startups can hire the best people.
We hear this over and over again, only hire the best people. The companies that adapt to remote working have a significant advantage over those who haven't figured it out as yet. For each candidate that is available to work in your city or country, there are hundreds more around the world who are more experienced and can do it for cheaper.
Programmers, designers, coders — all these well-skilled people can telecommute, so why limit the most important ingredient for your business to succeed? It's inevitable that more skilled workers will embrace a remote working lifestyle, and it's the companies that can accommodate the lifestyles of these talents that will become the market leaders in the future.
Telecommuters are less stressed.
Tech startup resources should facilitate team happiness. I've come to the conclusion, from personal experience, that remote working gives me a sense of stability that does not exist in an office environment. There's something refreshing about controlling your own office setting and for me, that idea makes me feel less stressed. There's also a social aspect in office environments that makes it feel forced and unnatural as we know we are involved in the "rat race" but this mentality does not exist in a remote office setting.
Remote teams are more productive than any tech startup resources.
As an avid fan of the remote working lifestyle, I've come across many blog posts and studies that state remote workers are more productive than those who work in an office environment. It is still being debated by many people, but from personal experience, I would back up the fact that remote teams' workers are more productive. I have worked in an office environment and a fully remote setting and I know I am more productive in a remote working lifestyle.
The reason for this is when I work in a large or small office, I feel pressured into doing anything whilst my coworker's positive attitudes feel forced and unnatural which makes it difficult to work in and focus on my goals. Working remotely helps me bounce ideas off others easier as everyone is in happier moods and they feel more productive.
Meetings are just easier for everybody.
I can almost guarantee you that you will not find anyone who enjoys meetings even if they get free drinks and food. However, when you work remotely, you can choose where you get to sit, what you get to eat all on top of being much more effective as you're more comfortable.
With today's technology, you have all you need to use a video or voice conferencing app like Skype, add in your team members, begin the meeting and, usually, the meeting won't take as long. You don't miss out on anything like you would in an office meeting, you can send docs, use video to see each other and more.
Take it from me. It works and it saves.
You will be able to tell that I am a big fan of the remote team working lifestyle, it has many benefits to it, for example; why on earth do I want to sit in boring meetings, meet face-to-face with people I don't like, and wear suits when I can wear my PJ's in bed and just be as effective and productive? My productivity levels have increased and I've actually learned more as I am comfortable in the environment I am working in. This in all saves money for tech startups which makes it a good reason to go remote.
About the Author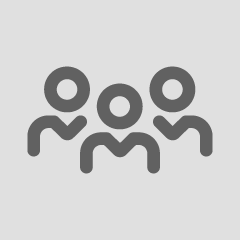 About the Author
Axelerant Editorial Team
The Axelerant Editorial Team collaborates to uncover valuable insights from within (and outside) the organization and bring them to our readers.