Introduction
A successful ecommerce site should have the right tools to engage buyers and sell products. This is unanimous with developing a seamless experience for potential customers. And to accomplish this, businesses need an ecommerce plan or strategy built to meet modern customer expectations, which means that monolithic website solutions won't cut it.
That's why ecommerce businesses are adopting a composable approach with a tailored tech stack that fulfills internal operating needs and innovates customer experiences. Contentful, a leading headless content platform, can help build, test, and launch such engaging digital experiences at scale.
Learn how Contentful can help build an ecommerce site.
What Is Headless Commerce?
Headless commerce refers to a separation of the frontend and backend of an ecommerce application. This architecture allows businesses to design composable solutions that enrich customer experiences.
Headless commerce often uses resources like APIs to innovate strategies, delivering new functionalities, and building robust experiences.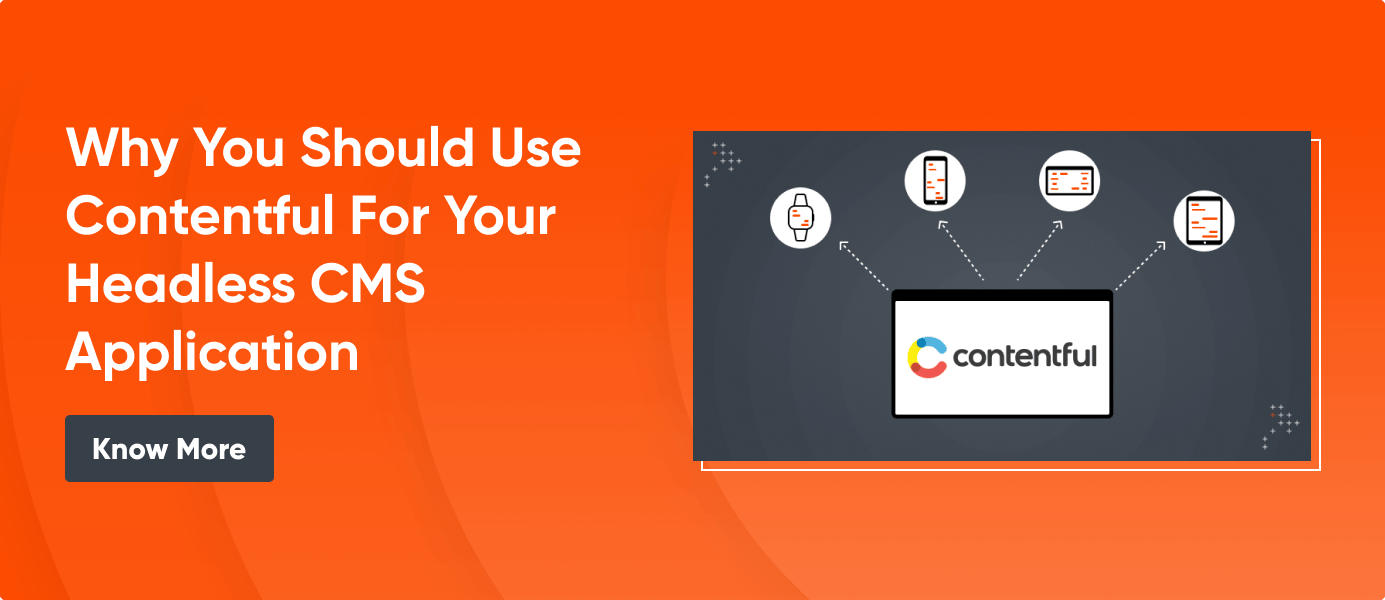 How Headless Commerce Can Impact Your Business
Every development hour is precious, and speed-to-market is tied to increasing cash flow. Businesses must understand the possible impact of implementing a headless commerce solution. Some of these benefits are:
Better Developer Adoption
Organizations can be reluctant to use new technologies because of the steep learning curve. But having a headless commerce platform solves this problem as developers can easily access and update the frontend without advanced skills.
Flexibility
With headless architecture, organizations can deliver unique customer experiences as it allows customization of the frontend presentation layer. This helps differentiate from competitors and create more engaging customer journeys.
Scalability
With a headless architecture, organizations can scale their ecommerce platform. It also makes handling high volumes of traffic and transactions easier as the backend systems can be scaled independently of the frontend presentation layer.
Future-Proofing
Headless commerce enables organizations to adapt to marketplace changes quickly. One can easily integrate new technologies and features by separating the frontend presentation layer from the backend systems.
Access To The Right Tools
Headless commerce provides businesses with the tools required to build unique customer experiences. APIs ensure coordinated, brand-consistent experience across channels driven by standard services like promotions, inventory, and product information.
Save Time
Developers save time on user interface changes as all modifications in a headless commerce platform can be made agilely. This simplifies adapting to new marketing trends while constantly saving backend development costs. With headless templated and partner solutions, developers need light coding and a few clicks to jumpstart commerce apps built for better conversions.
Impactful User Experiences And Interfaces
Headless commerce helps deliver an exceptional user experience, leading to better customer satisfaction rates, engagement, conversion, and loyalty. This is because businesses can control all platform elements more easily while showcasing more creativity with responsive designs.
This is one of the reasons why organizations with headless architecture are 77% more likely to expand into new channels than non-headless organizations rapidly.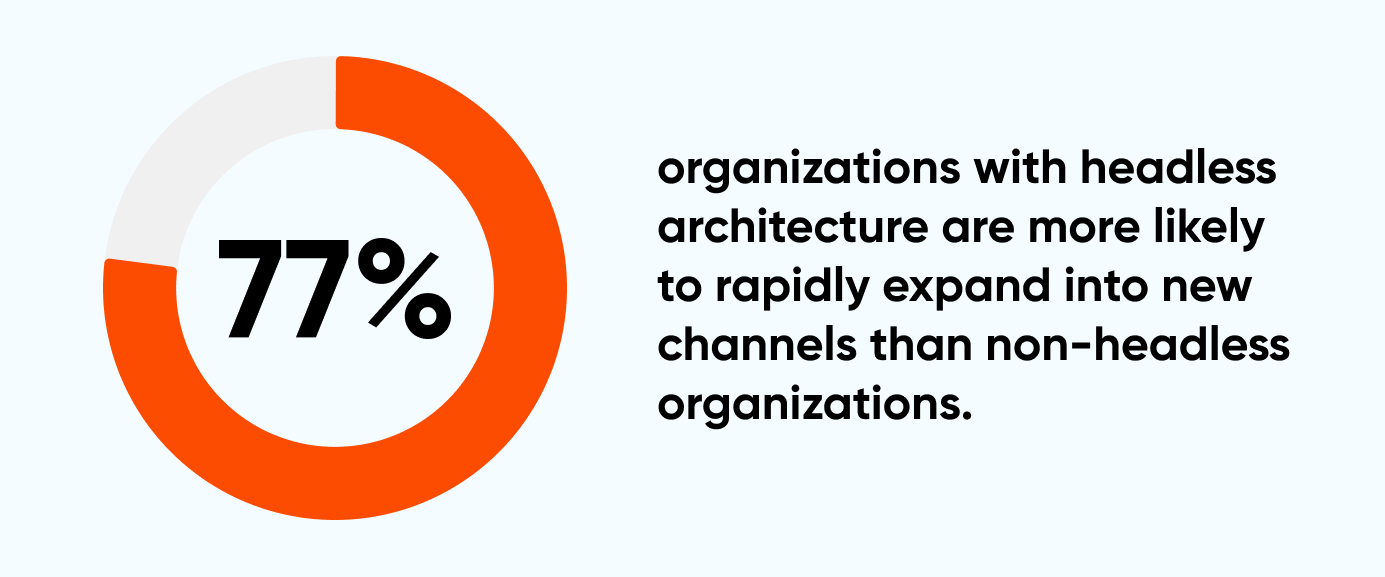 Types Of Headless Commerce Architectures
The architecture of headless commerce is backend agonistic, but three different frameworks can be adopted to build an ecommerce site. Each framework provides a unique set of benefits that may present a better fit for businesses based on technical capability and future growth plans.
Headless Only
The headless-only architecture allows for customization and flexibility in integrating multiple channels. But a degree of technical proficiency is required to modify or deliver frontend content in this architecture type.
This framework benefits CMS-invested organizations that want fast integrations and early adoption without advanced ecommerce product features like product search, filtering, and customized checkout experience.
Exclusive Ecommerce Integration
An alternative to headless-only architecture is to connect an ecommerce plugin built specifically for the CMS used, like Contentful. The ecommerce plugin can be directly integrated into the CMS administration area and offers a more connected approach.
The drawback of this framework is that the ecommerce feature set can be quite lacking. This is because all content publication, management, and user administration are done through the CMS platform, and the ecommerce platform is built on top of it.
This also decreases the platform's flexibility as the plugins typically work only within the scope of a single CMS system. Any flaws in the CMS will also cascade into the ecommerce platform.
The ecommerce plugins might also fail if the CMS platform is upgraded, which will cause delays to the business. Irrespective of these drawbacks, this framework might be a good option for organizations fully invested in a specific CMS due to experience, breadth of implementation, and technical support.
Hybrid
The hybrid framework combines the flexibility of the headless architecture with the accessibility of a traditional ecommerce platform. This framework often includes a limited CMS option alongside a robust API critical for the headless connection.
This means that a hybrid ecommerce platform will include traditional CMS's capabilities, allowing the platform to deliver a customer-centric experience. The hybrid framework is suitable for constantly evolving businesses that need flexible growth across subsites, landing pages, channels, and stores.
Hybrid solutions offer the best framework for integrating upgrades and changes without significant investment. This digital experience platform solution also comes equipped with the best enterprise support and feature set.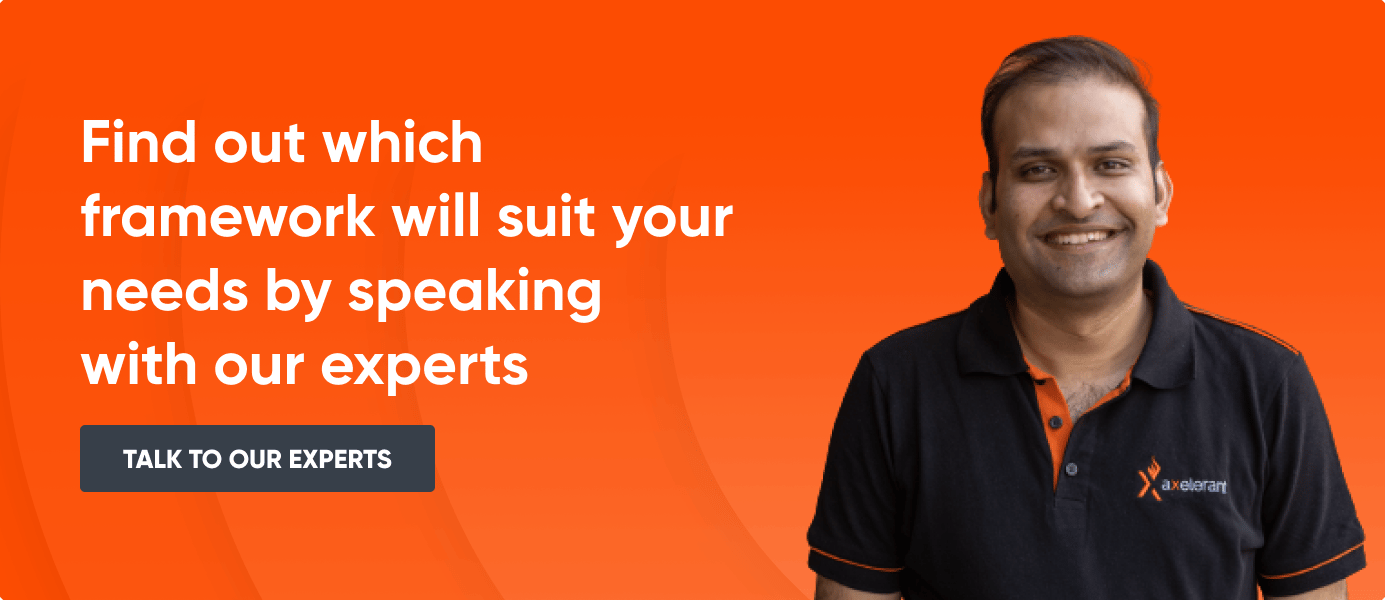 Building An Ecommerce Site With Contentful
These frameworks can be used to build an ecommerce site with Contentful. Three integrations can do the heavy lifting in performing this task.
Shopify
Shopify is an all-in-one commerce platform for selling products and services. It can be an out-of-the-box solution for setting up a Shopify store in a few hours with little technical skills. But when used with Contentful, Shopify is one of the easiest ways to reference products and services for sales into content.
A Shopify and Contentful integration can help create rich product pages that can be easily updated without spending any development hours. Shopify Plus might be a good option for enterprise businesses as it provides features like API support, guaranteed service uptime, automation, and localization.
Commercetools
Commercetools is a headless, cloud-native commerce platform. It is an out-of-the-box solution that does not offer a frontend in the base product option. This platform is often used by organizations interested in using the ecommerce component in a larger microservice stack.
Commercetools allows users to create highly customizable and unique content experiences. It is agile, enables fast implementations, and has a highly unmatched potential for customization.
Commerce Layer
Commerce Layer is an API-first commerce platform often used on the JAMstack. For this option, organizations need a static site, a headless CMS, like Contentful, an ecommerce layer, and a CDN.
With these components, organizations can create unique ecommerce experiences instead of focusing on themes. The platform also offers 100+ integrations with payment gateways and shipping carriers.
Conclusion
Choosing any of these options would be beneficial depending on the use case and what the team is comfortable with. There are also more options that organizations can explore when it comes to building an ecommerce site with Contentful.
What options would be best for your ecommerce business? Speak with Axelerant's experts to discover how to drive revenue with agile ecommerce solutions.
About the Author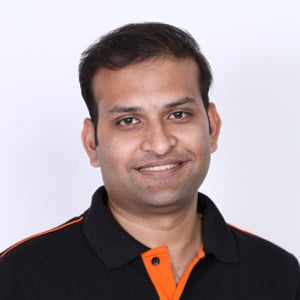 About the Author
Prateek Jain, Director, Digital Experience Services
Offline, if he's not spending time with his daughter he's either on the field playing cricket or in a chair with a good book.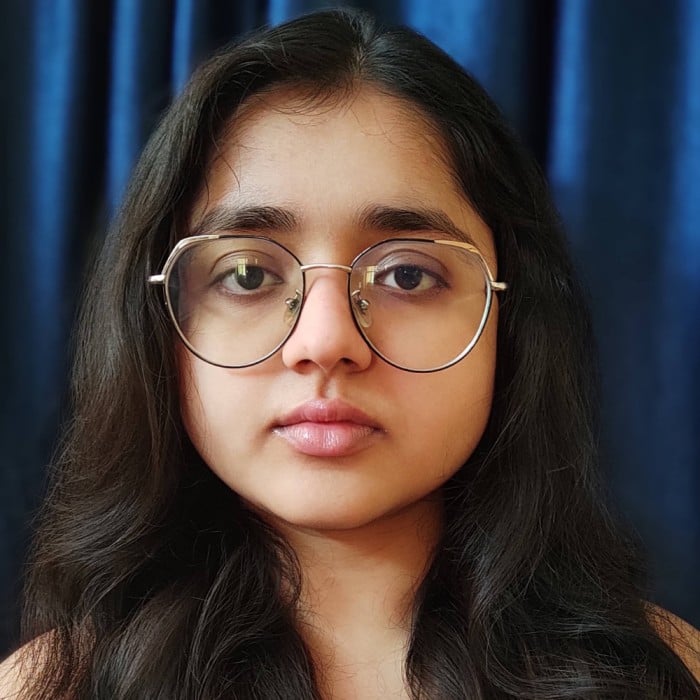 Simran Sethi, Content Marketer
Simran is an avid reader. She is an active runner, who also likes to swim, dance, and sing. For her, the meaning of life lies in the little things. Kindness, passion, and compassion are her life's essential values.