Introduction
Shweta kept her plate on the roundtable and took a seat.
She was to present a session after the luncheon at DrupalCon Seattle, USA.
A white woman in her forties was sitting across the table discussing the event with a few others.
Shweta looked around and realized she was the only Asian woman of color.
As she tried to focus on her food, her mind raced with thoughts: "Do I even belong here? What do they think about me? Maybe I should've taken a different seat."
She felt like an imposter.
Meet Shweta
Shweta Sharma is the first woman to become a service area director at Axelerant. Within five years of joining, she became the Director of Quality Engineering Services.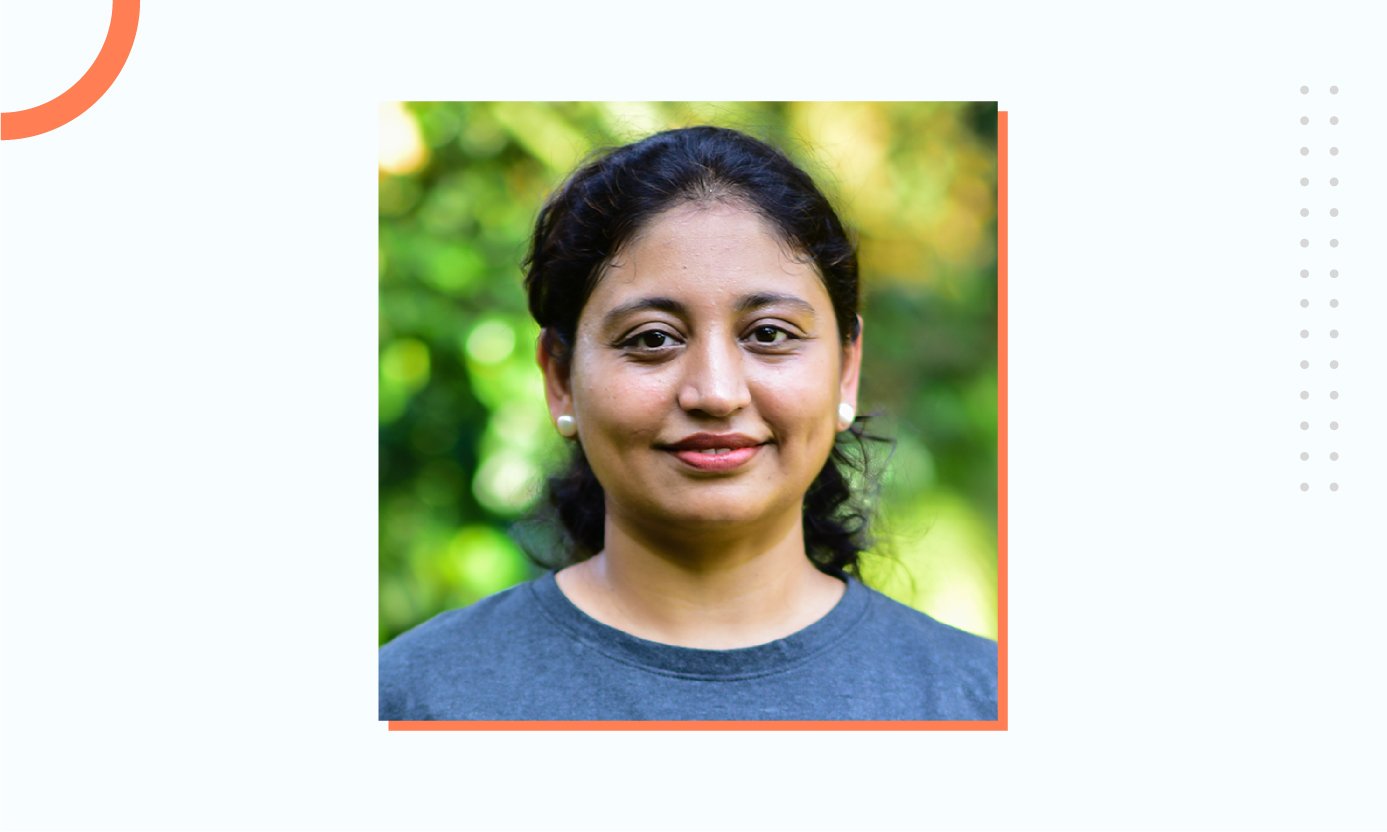 For the last 15 years, she has ensured the launch of at least 50 bug-free digital products and solutions.
If ever in doubt about any of these topics, she's the person you should go to:


Requirements gathering and analysis
QE processes
Agile methodologies
Automated functional and visual regression testing
Leading teams or programs

Outside of work, she enjoys nature hikes and holidays with family.
"That's what self-care looks like to me," she said.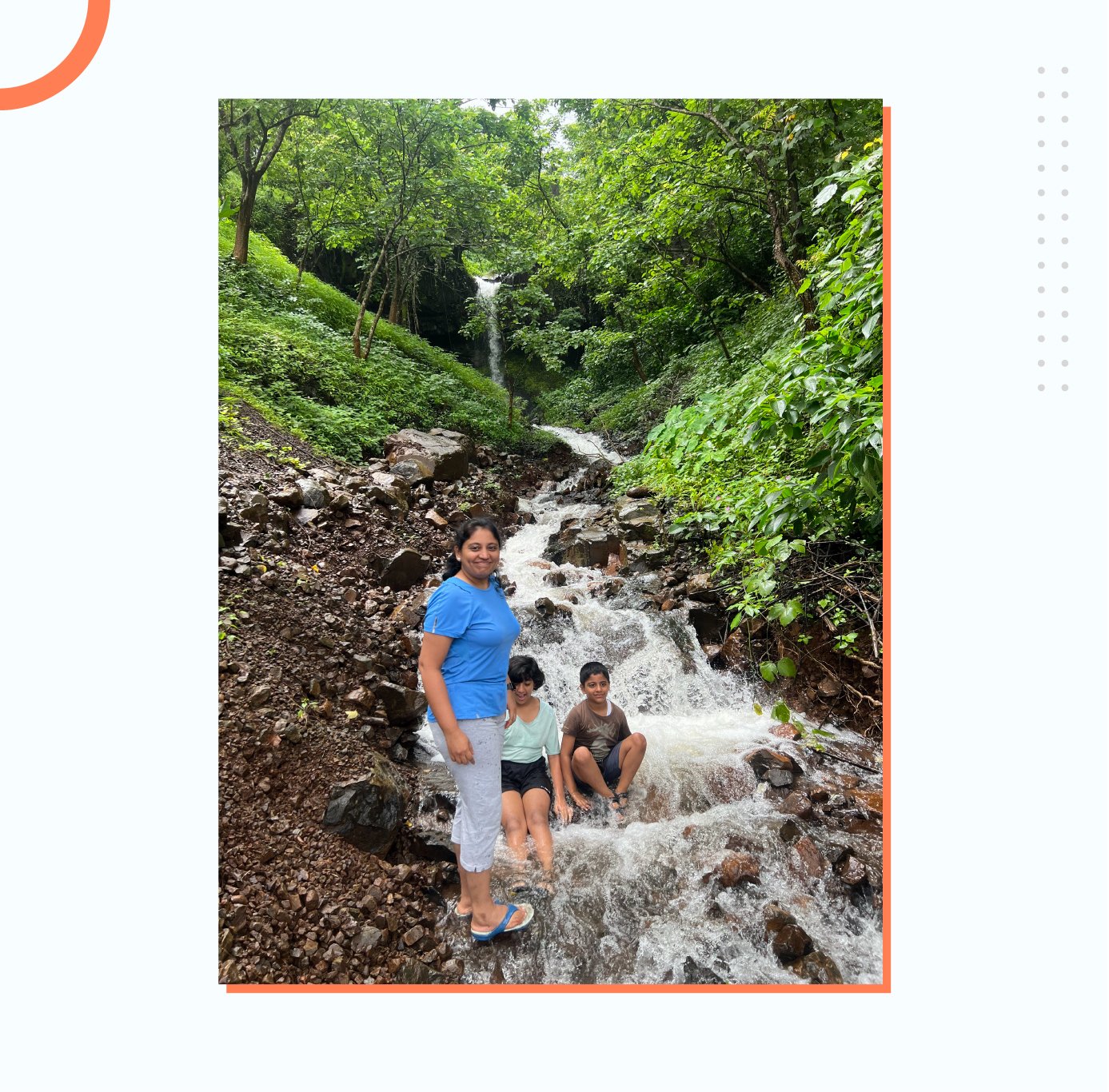 Who Almost Took Up Teaching
Shweta found teaching fascinating.
"As far as I remember, I had always wanted to become a teacher," she recalled.
It wasn't unusual to find her mimicking her class teachers during family get-togethers or neighborhood programs.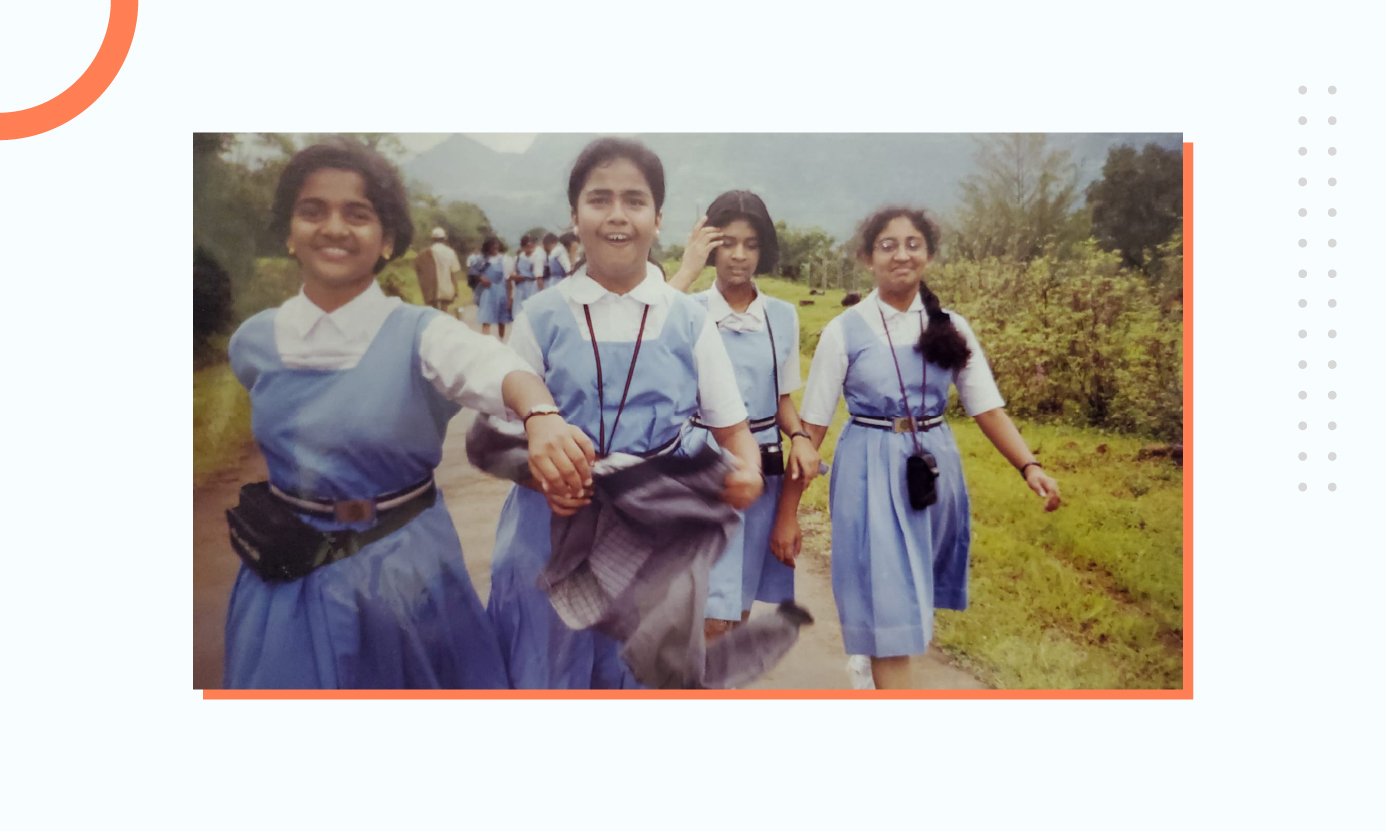 In fact, she gained popularity as the kid who could imitate any teacher from school.
Her intention was never to ridicule—but become like them.
Until Falling In Love With Engineering
Everyone has a mentor growing up. For Shweta, that was her uncle.
As she climbed the grades, her uncle noticed Shweta's tenacity and potential for engineering.
At that time, engineering still hadn't gained the popularity it enjoys today among Indian parents. He influenced her to keep an open eye.
"He suggested engineering as a career choice, and then gradually, I fell in love with it," she replied when I asked why she didn't take up teaching.
"I'm glad I get to play a teacher's role now and then in my profession," she said.
And Starting Her Career Benched On The Sidelines
Before finishing her bachelor's degree, Shweta bagged a job.
"It felt like I was on top of the world," she shared.
Unfortunately, she would discover a typical practice in the tech sector the hard way.
"It's common to bulk-hire engineers and bench them for later projects," she said. "I was there for two years, but my work and learning were minimal."
Like many negative life experiences, this spell taught her something about herself.
She enjoyed challenges; learning new things.
A place that didn't foster those traits was not someplace she wanted to be.
Until Finally Getting The Chance To Spread Her Wings
Her new organization had US-based clients.
"I worked on a financial accounting product," she recalled.
Shweta worked on migrating an application from a COBOL (Common Business-Oriented Language) system to a .NET system.
"I invested three years in that project and successfully owned the testing of the migration of three major modules," she explained.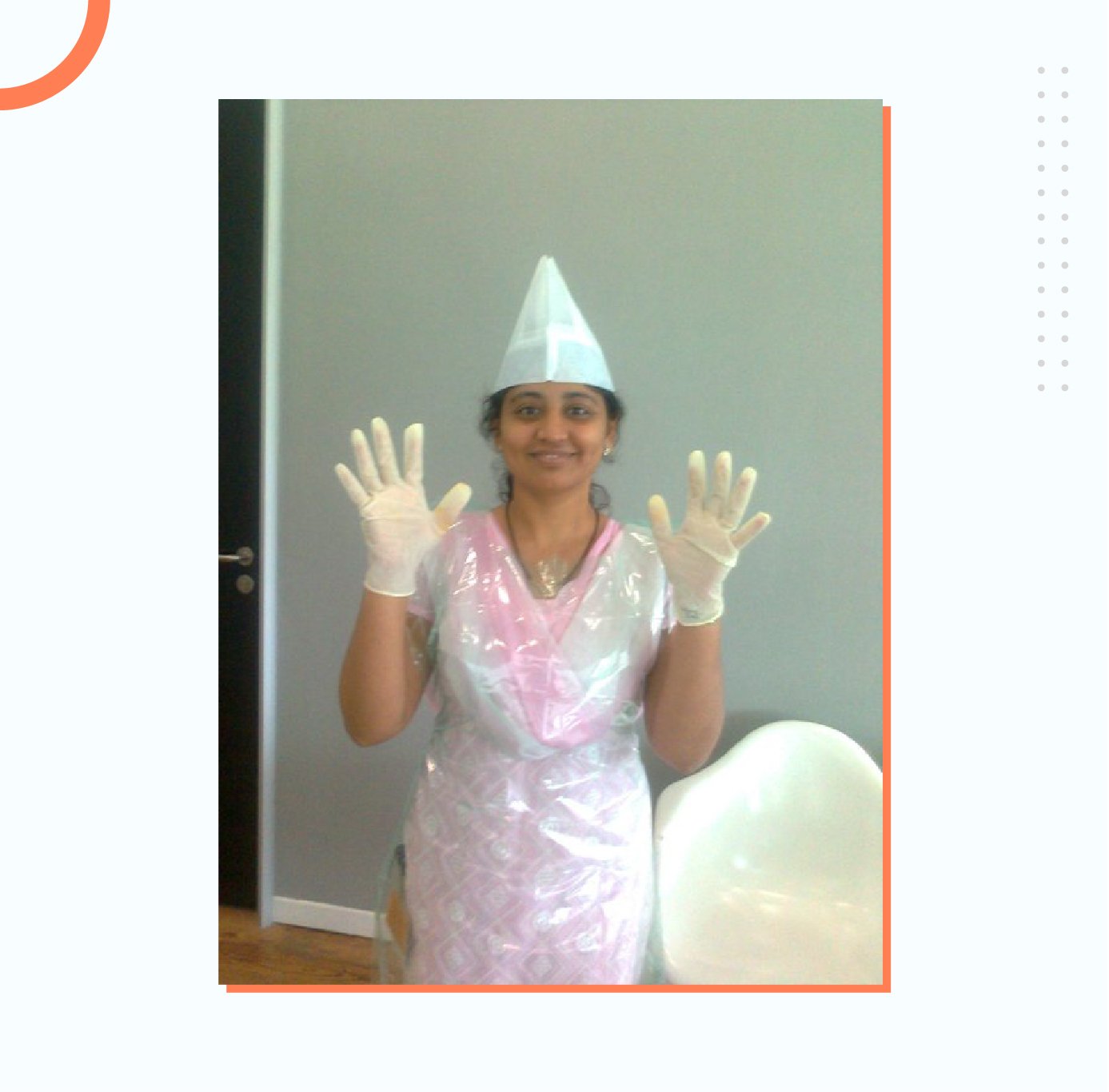 And Pursue Continuous Growth
It was here that she first realized the importance of getting out of her comfort zone.
"I come from a generation when we didn't have smartphones. We didn't have the Internet on our phones—or in the organization. Everything was behind a firewall," she shared, to my bewilderment.
If someone wanted to learn something new, one either had to research the topic over the weekends or rely on experienced team members to show the ropes.
She discovered early on that a quality assurance engineer needed good communication skills, apart from the usual core competencies.
At A Time When Companies Didn't Have Access To The Internet
"Nobody told me one needs to initiate conversations or improve communication skills as a quality assurance engineer," she said.
Sharing a cubicle with developers gave her a perfect chance to work on her communication.
"That's when I first experienced that you can collaborate well with developers to deliver a product or solution. There need not be friction," she said.
She also absorbed new skills and domain knowledge from her conversations with the US team.
Her efforts didn't go unnoticed.
"I received a 200% bonus and 24% hike for two consecutive years — almost as good as switching to a new job."
But A Maternity Leave Brought Everything To A Halt
Shweta went on maternity leave for a year in 2012.
"I wanted to focus completely on this new phase of my life," she said.
She moved on from her company as it didn't have a provision for extended maternity leave.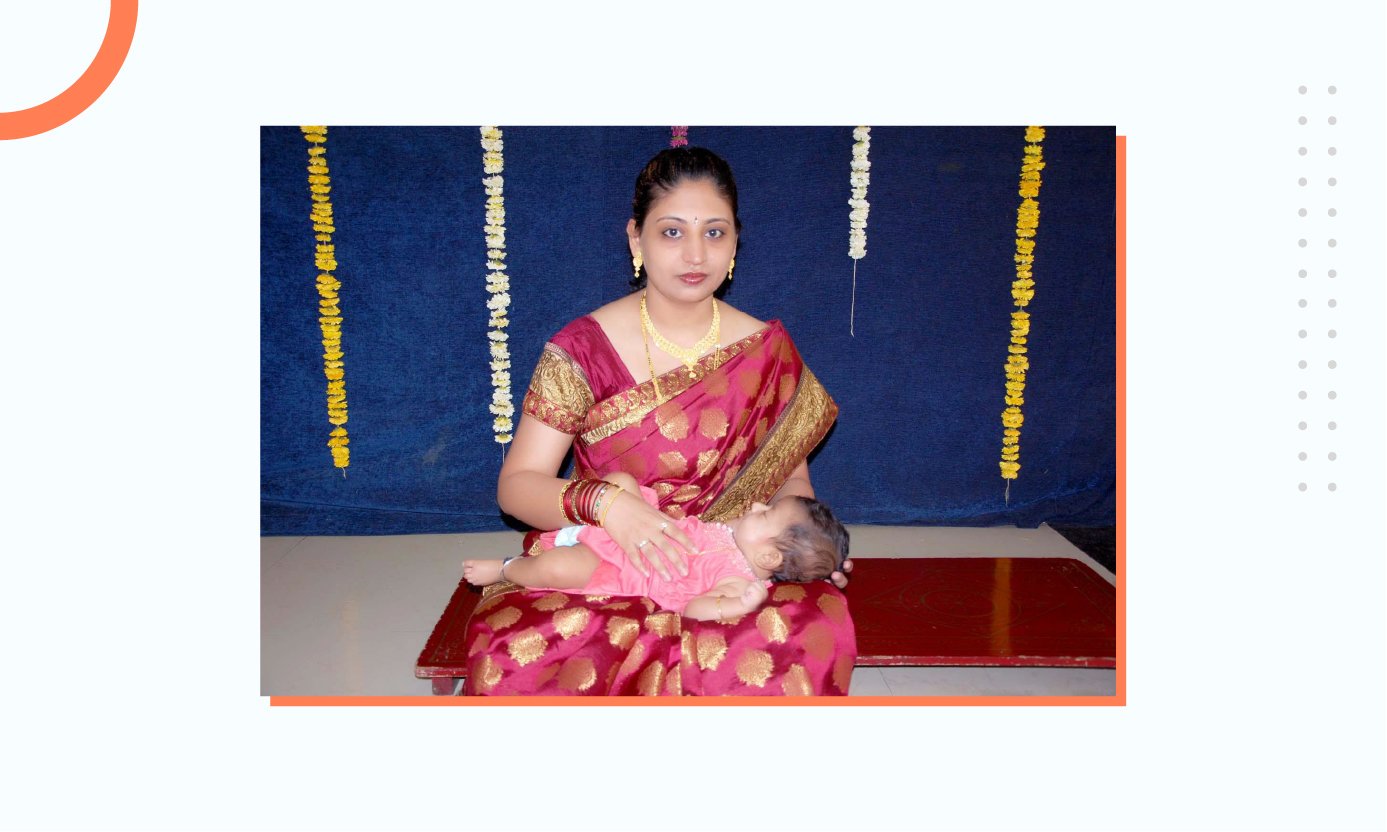 After a year, she got a job as a senior quality assurance engineer. Her returning to work after maternity leave wasn't easy.
But she liked her work. As she was gaining a footing, the company ran into financial trouble and had to shut down.
Although dispirited, she was confident in her skills and knew she would soon get back to her feet.
And get back she did, at a new company.
But it was unlike anything Shweta had experienced.
"It absolutely didn't value its people. It was like, you all are machines. Come and work here for 12-18 hours," she said.
As a new mother, the demanding work hours left her feeling miserable.
She urgently needed a remote work opportunity. It was either that—or an extended career break.
She Needed A Place To Grow, And Her Search Led Her To Axelerant
Remote jobs were rare before the pandemic. And it's become rare again.
In 2014, finding a remote job was like finding an oasis. Thankfully, Axelerant had adopted remote work since 2010.
That's why, when Shweta got the call for a job, she mistook Axelerant for a call center.
Bursting out in laughter, she shared: "I was like: 'I am an engineer. I don't work in call centers.'"
But going through the website and the benefits page convinced her that it was a fully functioning, 100% remote job.
"It felt too good to be true," she shared.
Remote Work Presented Its Own Challenges, And An Imposter Was Born
Today, we have a two-week onboarding period. Everyone is eased into the best practices of remote work.
For instance, it's okay and desirable to answer people's texts with emojis, even from the CEO.
It might seem impolite. But in reality, you're being kind to others by not piling unnecessary messages on their plate.
When Shweta joined, Axelerant was still working on getting onboarding right, and nobody explained what she shouldn't be doing.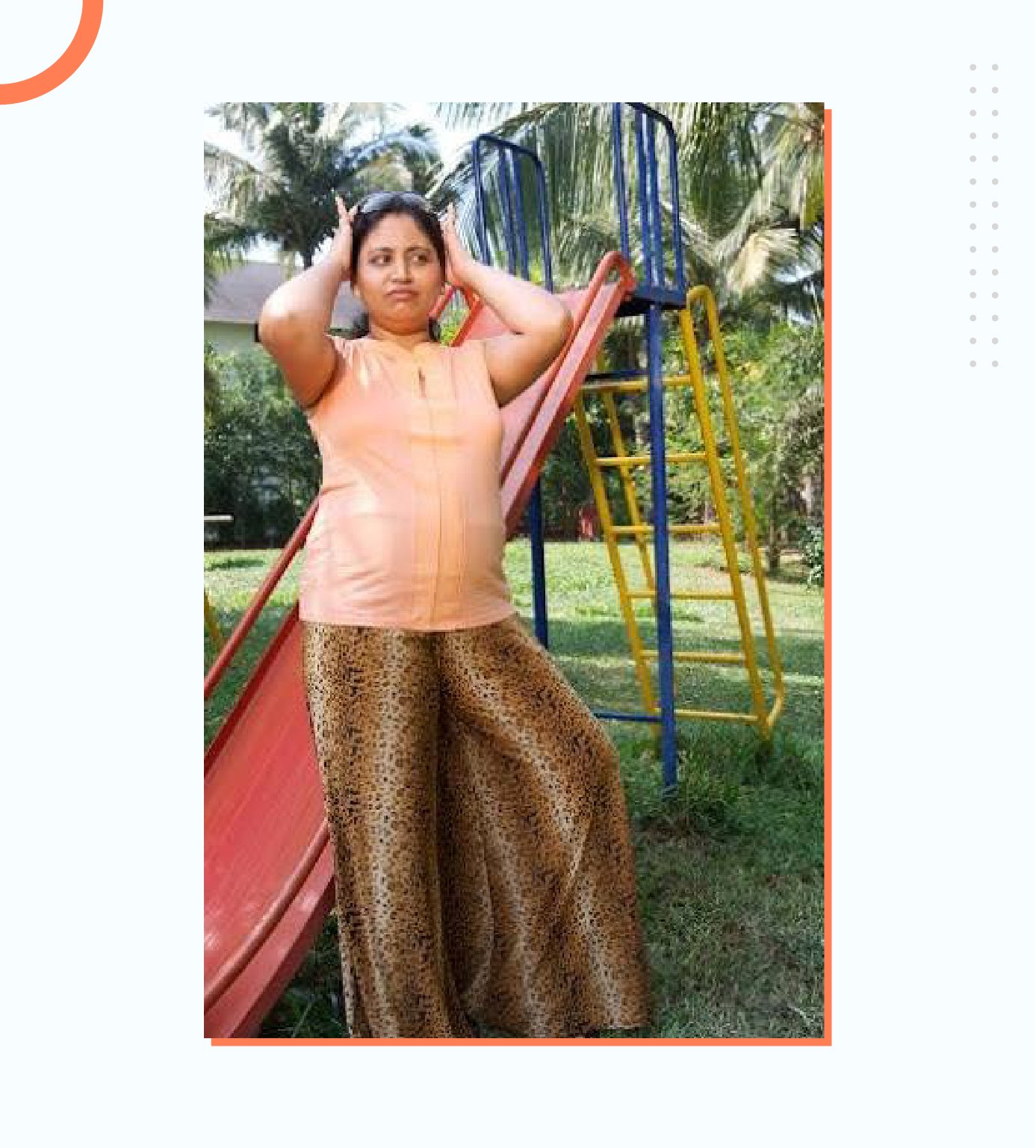 "I felt like I had to be online all the time. I was always in front of the laptop, even at midnight," she confessed.
She began overcompensating for working from home—because nobody could see what she was doing.
"I felt this constant pressure to work more, be present, and reply to texts instantly."
She felt like an imposter who wasn't working hard enough like other team members.
The Annual Retreat Helped Clear The Air
Shweta had made up her mind—she wasn't going to stick around much longer.
The self-imposed pressure was too much to carry.
But then the annual retreat happened.
Every team member, scattered globally, came together to celebrate like every year.
She saw the people with whom she worked daily for the first time.
And her perception changed forever.
"The retreat lifted a veil from my eyes. It showed me how warm, cozy, and professional everyone was," Shweta confessed.
She was most surprised at Axelerant CEO Ankur Gupta.
"He is a leader you'd want to follow and work for your entire life," she shared.
Before I could ask why—she continued:
"The kind of trust he puts in you, the opportunities and support he gives you...Ankur is the number one reason why I've been at Axelerant for almost a decade."
But The Imposter Lurked Around
Shweta decided to settle in for the long haul at Axelerant after the retreat.
She proactively took up more challenging tasks and bagged a project with significant growth opportunities.
"I started showcasing my leadership capabilities. That's when Axelerant started thinking big for me," she recalled.
Around this time, she conceived for the second time.
"But I didn't have to worry about carving out time for the baby anymore," she said.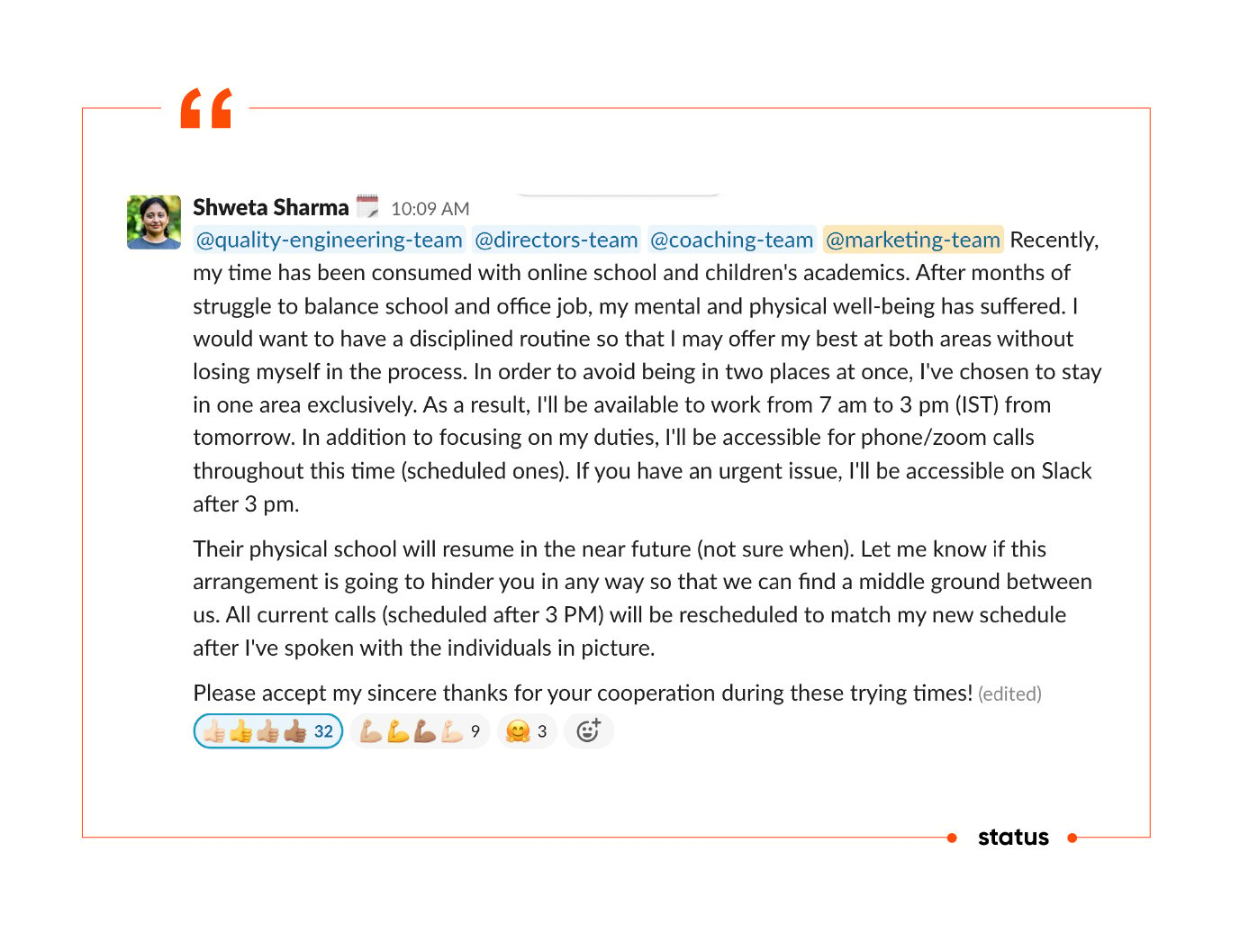 But beneath the surface, something had stayed back, a feeling she couldn't shake off.
"I kept feeling like an imposter, as though I didn't deserve better opportunities because I wasn't working hard enough," she shared.
With time, her reasons evolved and multiplied.
And Forced Shweta To Seek Help From Her Performance Coach
"I was in such a mess," she said. How she felt inside took a toll on her work and behavior.
"I'd get angry at people when they wouldn't meet set expectations," she shared and paused before continuing in a low voice: "I'd occasionally shout at them."
She broke the spell of silence that followed and said: "Nothing justifies this behavior."
Shweta realized this had to stop and reached out to her performance coach, Axelerant's Director of Coaching, Mridula Ujjwal.
"I always doubted if I was giving my best," she said.
Before taking on a project, she'd feel the need to be 100% prepared about every related thing.
Shweta couldn't shake off the feeling that those who wrote codes did the heavy lifting—a notion that made her job seem trivial in comparison.
"I felt that because I wasn't writing code I'm not technical enough to move to higher levels."
On How To Deal With Imposter Syndrome
After months of sessions and practice, Shweta finally began to make headway.
These are the steps that she gradually took to stop this syndrome from sabotaging her life and career.
By Learning To Manage How Things Impacted Her
"I am serious about my professional career. My achievements and failures affected me. And then it affected my family, too."
Her work with Mridula enabled her to see that the impact of situations and events from her work life was bleeding into her personal life.
"She helped me realize that my professional life shouldn't impact my family," Shweta shared.
She gradually began taking control of her emotions.
"Whosoever knew me ten years ago wouldn't believe I'm the same person."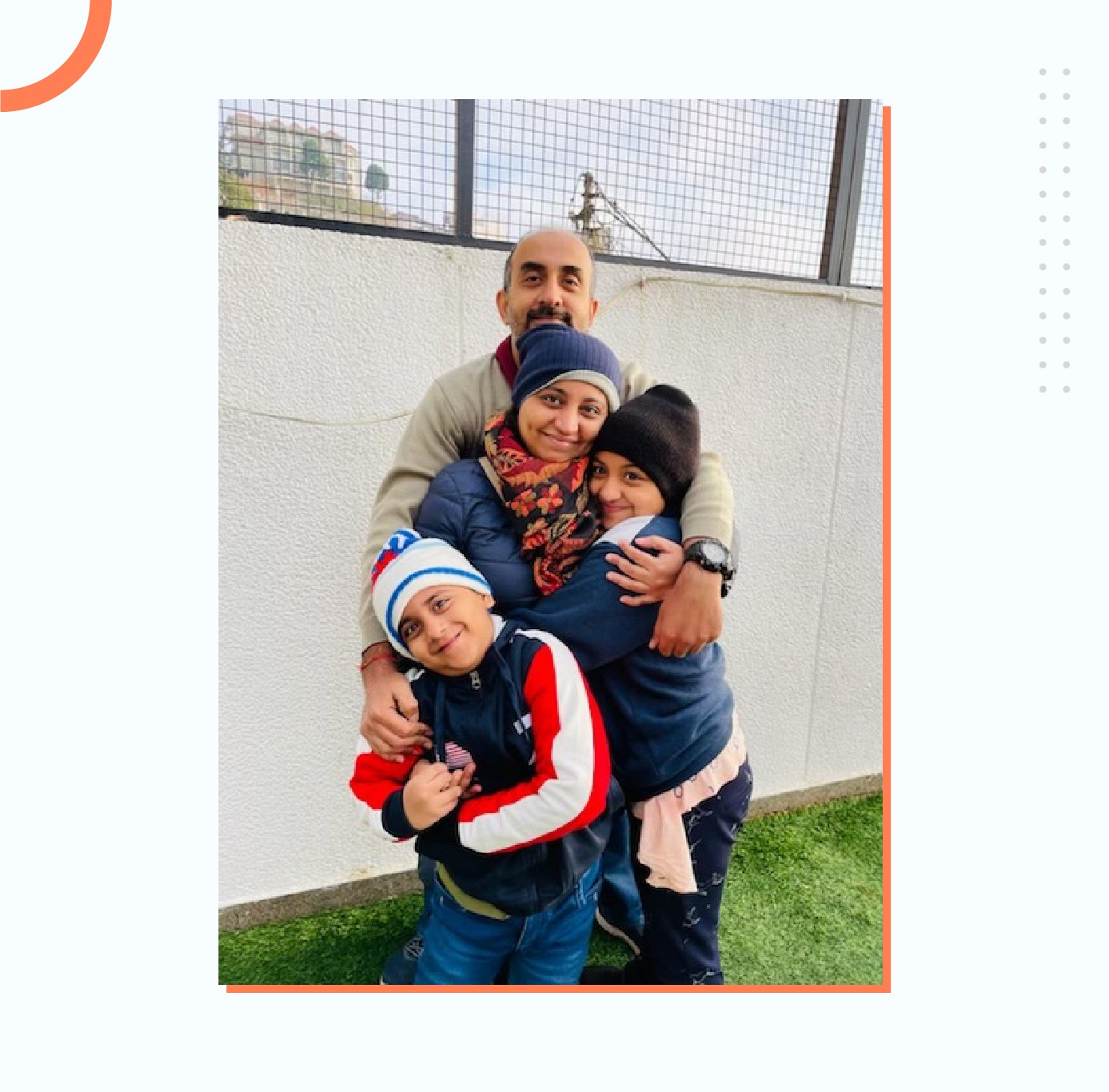 Working On Her Reactions
"It's all about controlling your mind. Once that is in place, you have enough space to work on more pragmatic things," she said.
Shweta worked towards building more patience and becoming a better observer than a reactor.
"I'm much more sorted in my thoughts. I am no longer reactive. But I'm quite responsive to situations now."
Developing Faith And Self-Courage
Like many women in the tech industry, Shweta, too, felt inadequate about her work impact.
She worked to identify the areas of low confidence and actively address them.
"Mridula helped me understand how to have courageous conversations with your boss," said Shweta.
After two years as a QA lead, she went up to Axelerant's Chief Success Officer Michael Cannon and asked to become the first female director at Axelerant.
"I was like, 'I want it. If I fail, we'll see what to do. I want to do it," she shared.
And Shweta got the job.
Educating Herself About The Syndrome
In DrupalCon Seattle, after overcoming her initial self-doubts, Shweta asked the women at the table if they ever hesitated to ask for a promotion.
"And most of them said yes. They were reluctant to ask for promotion despite working hard for a year," she shared.
After researching the topic, she discovered that this is a common phenomenon worldwide—that can happen to anyone at any career level—especially among women.
"Women do not take up an opportunity unless they feel they are 100% ready. For men, that number is 30%," she shared.
Discovering Meaning In Her Work
A big part of fighting the syndrome is becoming proud of your work and confident in your abilities.
If one feels their role is insignificant—as Shweta did in her comparison to coders—feeling proud is impossible.
But over time, her perception of what she actually did, evolved.
"There were so many other things that I was doing apart from testing. I was acting as the glue between the entire team and the customer, at several locations, in almost all projects," she said.
Her conversations and research convinced her that each part—coding, testing, etc.—was equally crucial to the project delivery.
After her perception changed, Shweta included coding in her work to successfully deliver test automation solutions in several projects.
Today, She Continues To Show Others The Way
Shweta has come a long way in dealing with her imposter syndrome.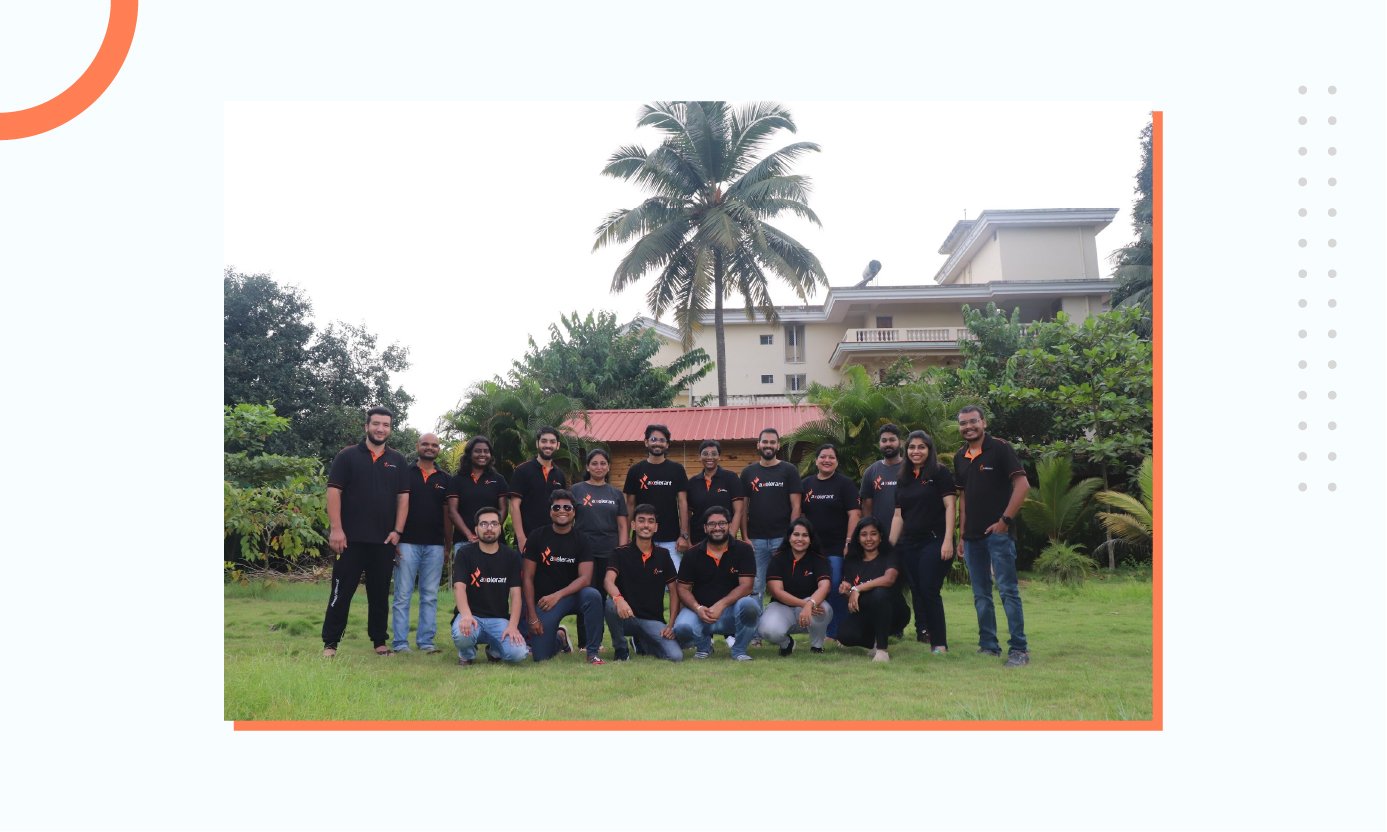 But it's still something that she actively battles—with conscious choices and practices.
"I still sometimes feel like a loser," she revealed unapologetically. "But now I know how to handle that feeling."
Axelerant empowers team members to openly recognize their peers—even for things that are often taken for granted.
"I reflect on my achievements and recognitions whenever this feeling of being an imposter comes back," she shared.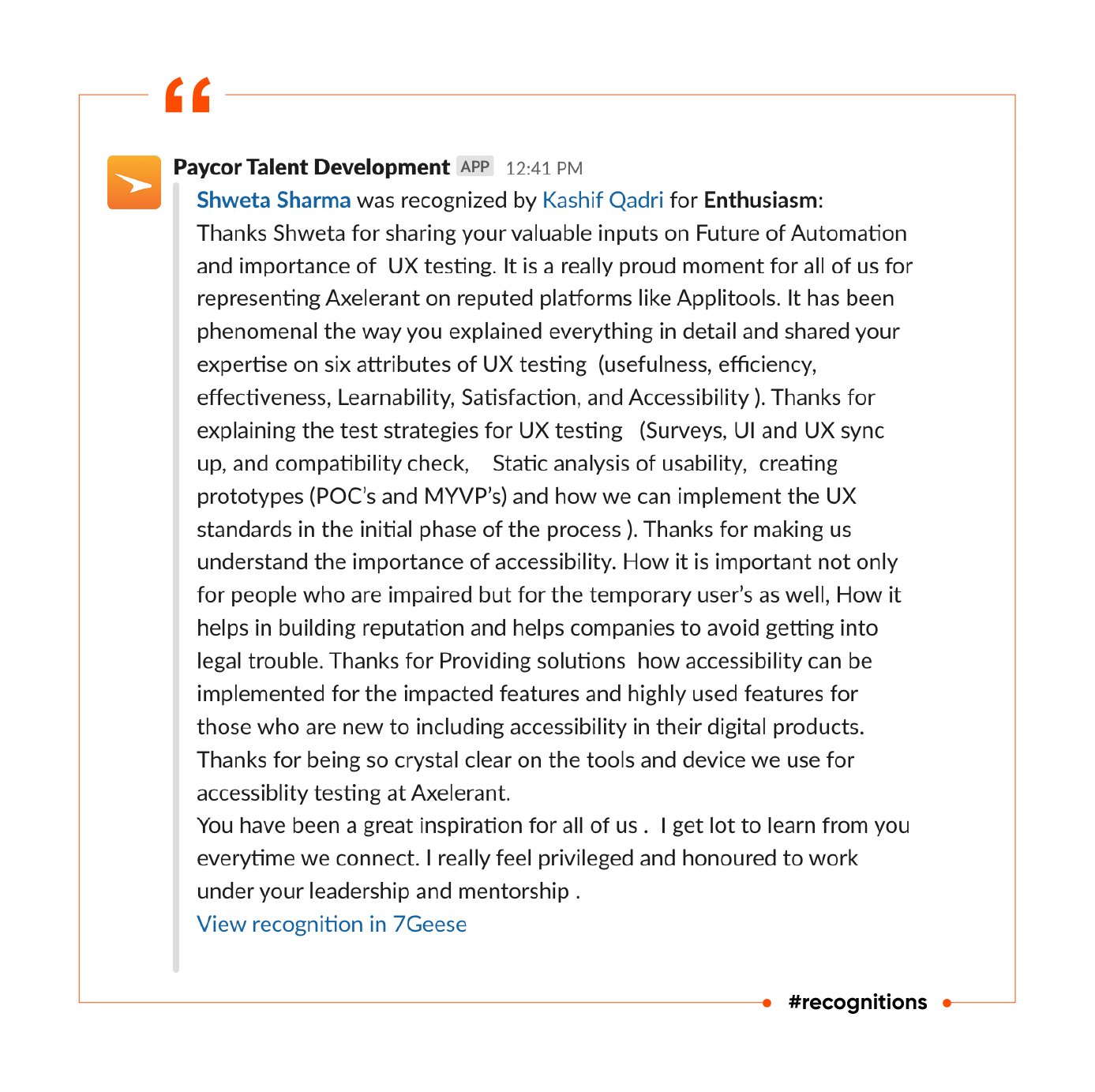 Today, she focuses on spreading awareness about this condition.
"I want to help people who might be going through something similar," she said.
About the Author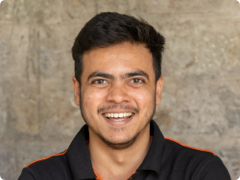 About the Author
Rohit Ganguly, Content Marketer
Rohit is a content marketer first and a YouTuber second. He loves to interact with animals, feed them, clean his apartment, and spend time with friends and family. Curious by nature, he also enjoys literature, movies, meditation, and calligraphy.