Introduction
How many times have you thought about starting your fitness journey this year alone?
Every fitness journey looks different. For someone it could be just laying off pizza, for another it could be benching over 150 pounds, or even moving out of a toxic relationship.
When I say "fitness," I mean overall well-being — mental, physical, and emotional.
It's hard to find time for ourselves. And even if we do, it's so much easier to relax over a Netflix series during dinner than go out for a walk.

Here's what some Axelerant team members are doing to keep fit.
Why Would Anyone Want To Keep Fit?
There are clear physical health benefits for staying fit — low blood pressure, healthy organ functioning, good physique; the list goes on.
These are visible and measurable incentives for sticking to a fitness regime.
People often complain about not having enough time to pursue fitness—demanding work schedules, tight deadlines, whining managers, etc.
Their argument: "Does it make any difference at work if you're fit?"
The answer is a resounding yes.
Of course, it doesn't mean that if one's not taking steps to keep themselves fit, they aren't doing well at their jobs.
It's just that science has proven numerous physiological, psychological, and cognitive benefits to keeping fit. Even a 10-minute high-intensity workout session daily can bring significant results.
For Starters, It Makes You Better At Work
There is a direct link between exercise and cognitive performance.
Someone who sticks to a fitness routine would be better at processing information and solving problems. There are some other cognitive benefits as well:
Improved concentration
Sharper memory
Faster learning
Enhanced mental stamina and creativity
Undoubtedly, these are all significant reasons to keep oneself fit.
But there's something else that matters more in today's world — keeping depression and anxiety at bay.
According to the World Health Organization, the estimated cost worldwide of depression and anxiety in the workplace is USD 1 trillion per year in lost productivity.
If you're not feeling well mentally and emotionally at work, your productivity will likely take a hit.
According to a Harvard Business Review report, researchers segregated 200 people working at different organizations into two groups.
One group followed an exercise routine, and the other didn't. They compared their productivity daily and discovered:
"On days when employees visited the gym, their experience at work changed. They reported managing their time more effectively, being more productive, and having smoother interactions with their colleagues. Just as important: They went home feeling more satisfied at the end of the day."
Just Ask Nikita
Axelerant Quality Assurance Lead Nikita Jain and I began chatting at 10 AM. She had already finished 6000 steps as part of her morning routine by that time.
After work, she would walk 4000 steps more.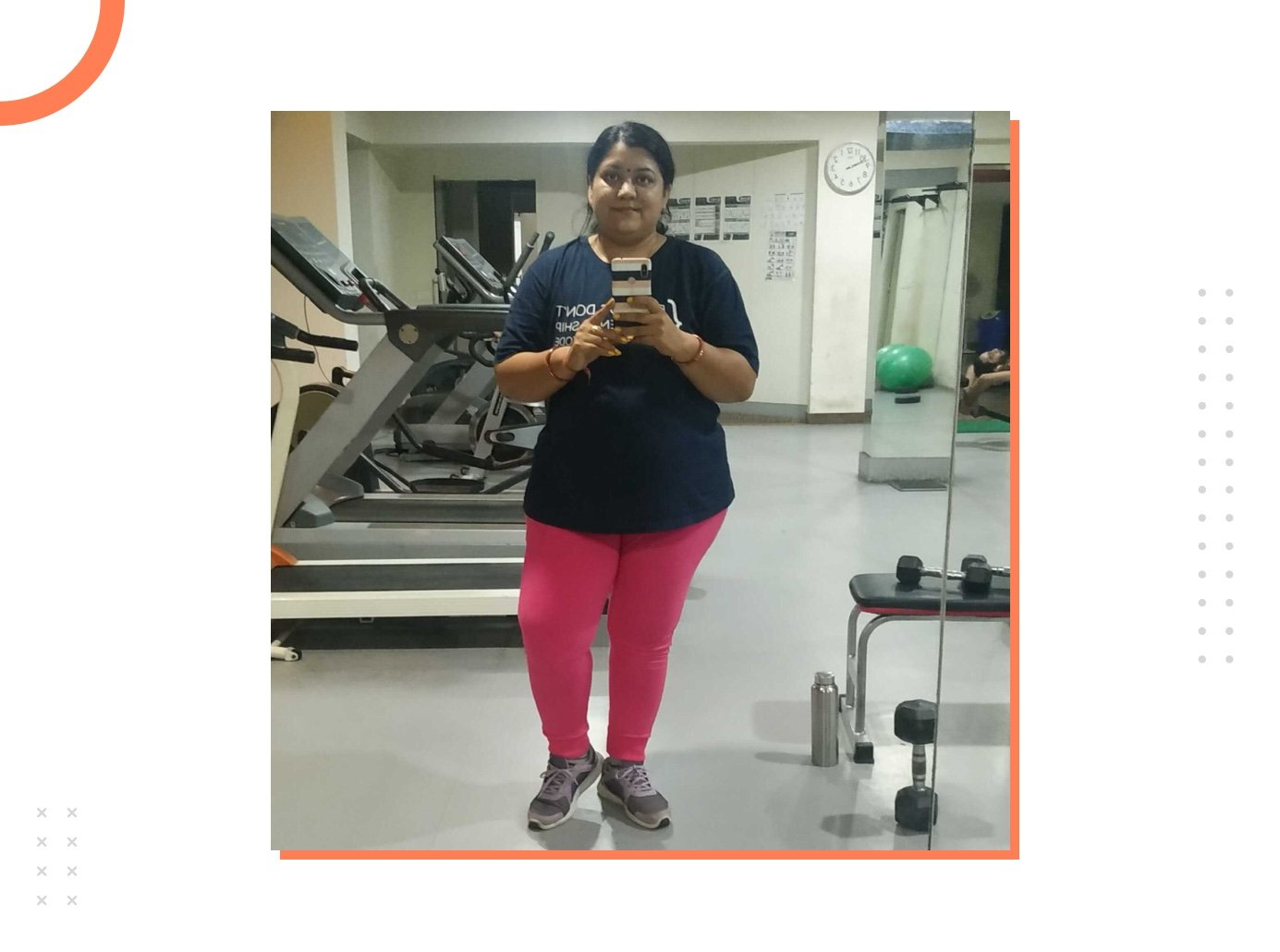 She had been a healthy girl since childhood. But that didn't stop her from pursuing her interests. "Ever since I can remember, I have loved dancing. I had always been a good dancer," she shared.
At age six, she won a dance competition for the first time. "I won many dance competitions growing up," Nikita said.
During adolescence, she experienced hatred from people for how she looked. People made bitter comments about her weight — someone who weighed as much as she shouldn't dance on stage.
"I last performed on a stage when I was in school," Nikita recalled.
Or Yamin
Yamin Hamid, Frontend Engineer, Axelerant, works from Srinagar, India. He is a fitness enthusiast and a nature lover.
His love for nature equals his enthusiasm for fitness. It keeps him engaged in various outdoor sports, like cycling, hiking, and mountaineering.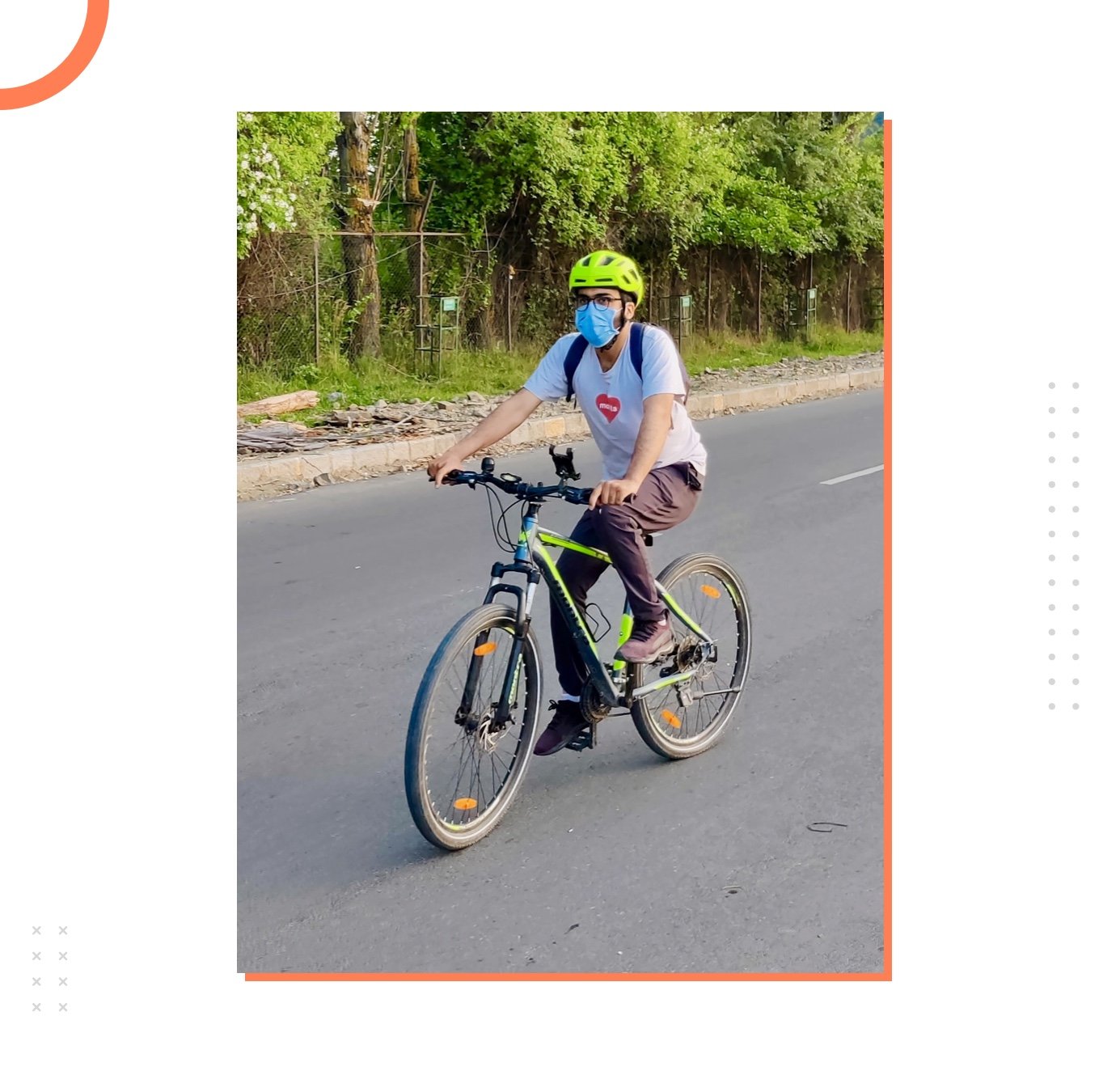 Luckily, Yamin has access to beautiful lakes, high-altitude mountain peaks, and gorgeous trekking trails near his home.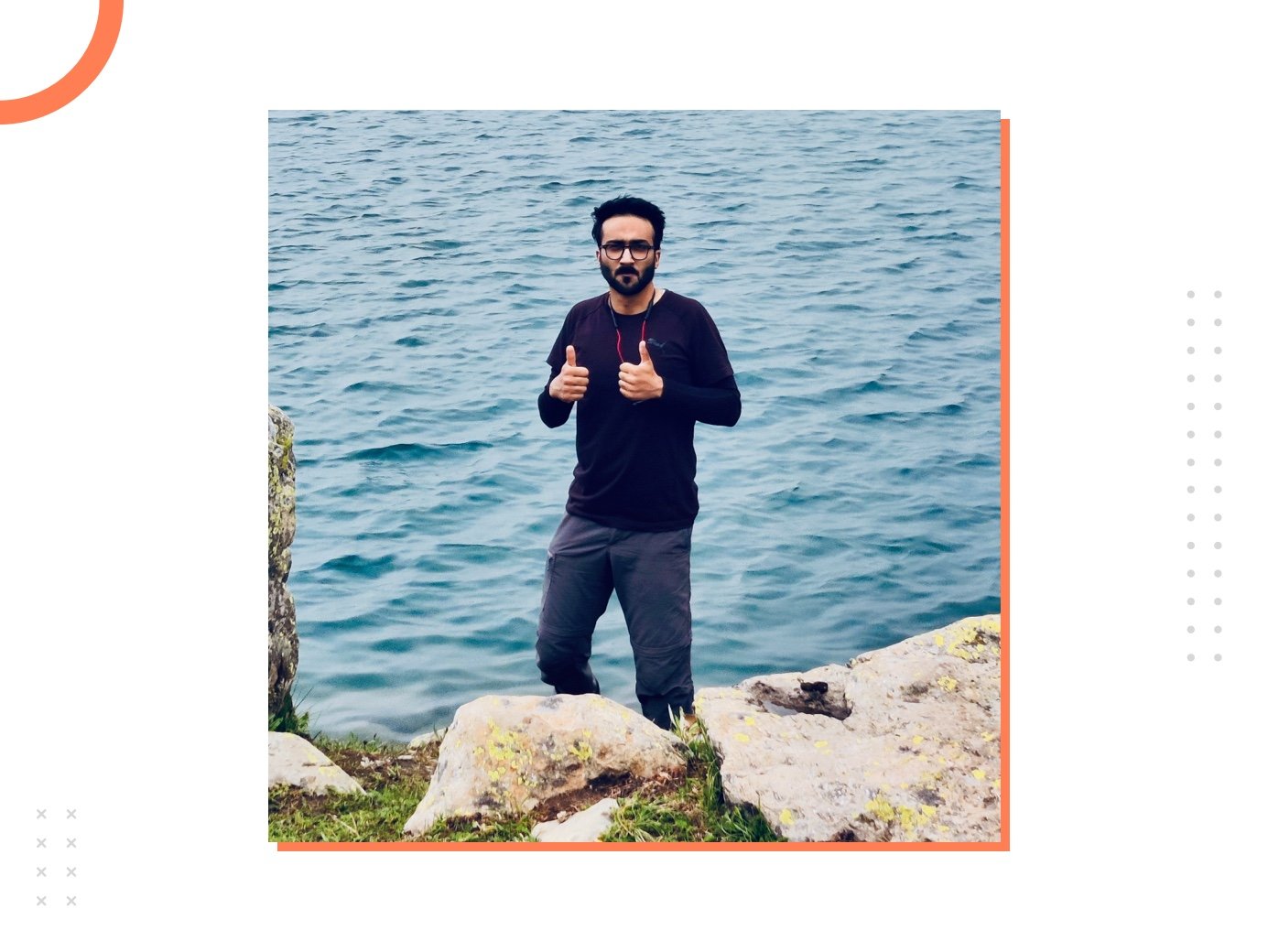 From our conversation, it was evident that out of all the activities, he would go with high-altitude hiking if he were to pick one.
"I love hiking because it can keep your cholesterol, sugar, and blood pressure levels in check," he said.
And Avinandan
Yamin is not the only one who's into outdoor sports.
Axelerant Quality Assurance Engineer Avinandan Dey lives in Siliguri, West Bengal. Although he enjoys spending time in the gym, the pandemic forced him to search for other ways to stay fit.
"I'm focusing more towards outdoor sports now," he said.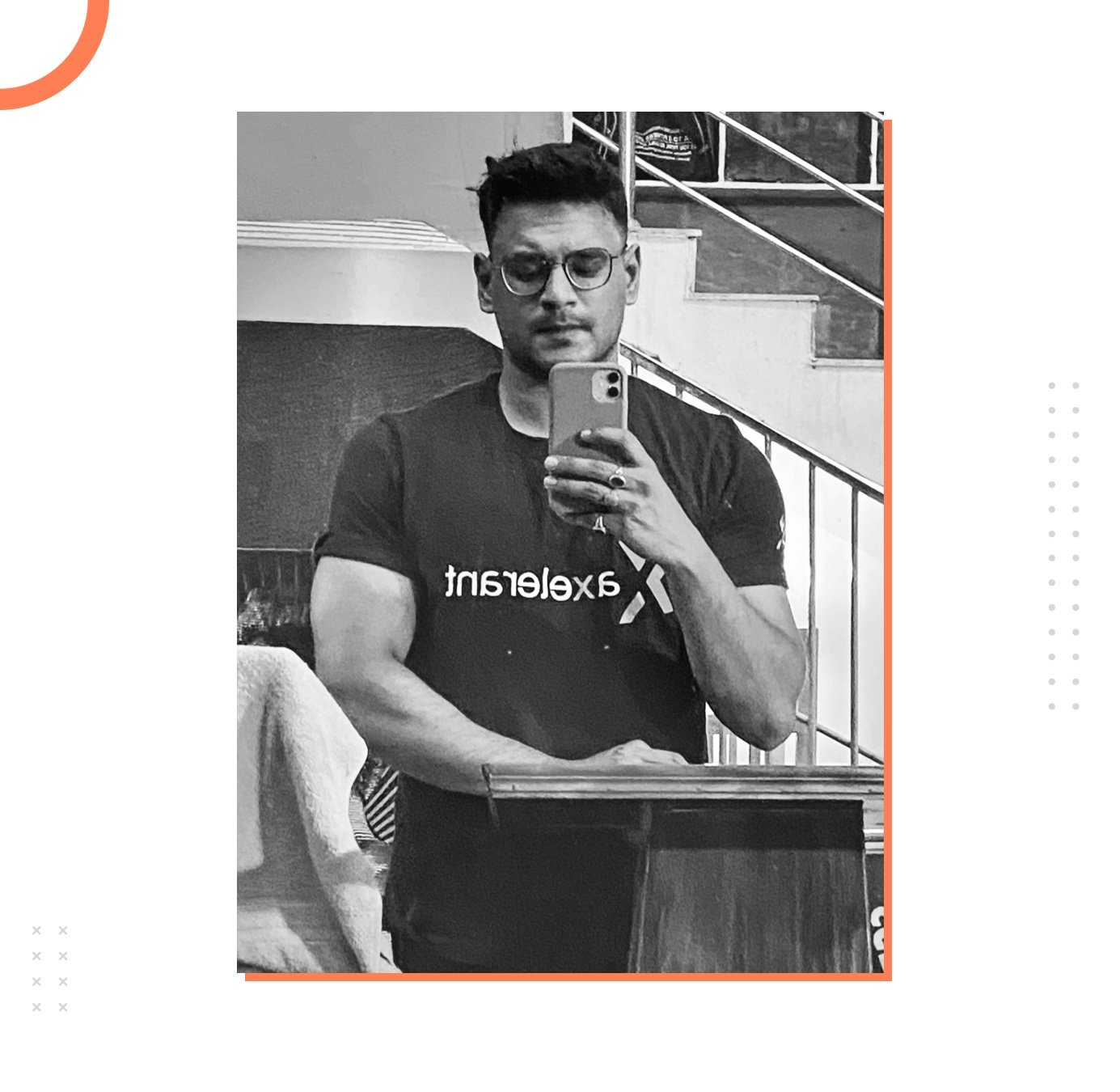 Avinandan leads a disciplined life, especially when it comes to food.
"I avoid outside food as much as possible. Home-cooked food is the best," he said. A large portion of his diet revolves around vegetables and proteins.
"I include veggies like spinach, cabbage, and lettuce in my meals. And for proteins, I mainly go with eggs and chicken." I also discovered that we both share a weakness towards Darjeeling green tea.
Sometimes, It's About Getting Moving
When starting a fitness journey, it's easy to get drowned in every idea that comes your way.
It's wise to pick an activity that you'll enjoy in the long run.
Try Cycling, Hiking, Or Mountaineering
Yamin cycles on the weekdays and goes hiking and mountaineering on the weekends.
Starting his day around 7 AM, Yamin cycles 20 to 30 kilometers daily before starting work. "I cycle for about two hours around Dal Lake," he said.
Every weekend is as fabulous as a long-awaited vacation.
Yamin is a member of the local hiking club. They cover distant lakes, meadows, trekking trails, and mountain peaks. "Every weekend, we explore a new place, somewhere we hadn't been before," he explained.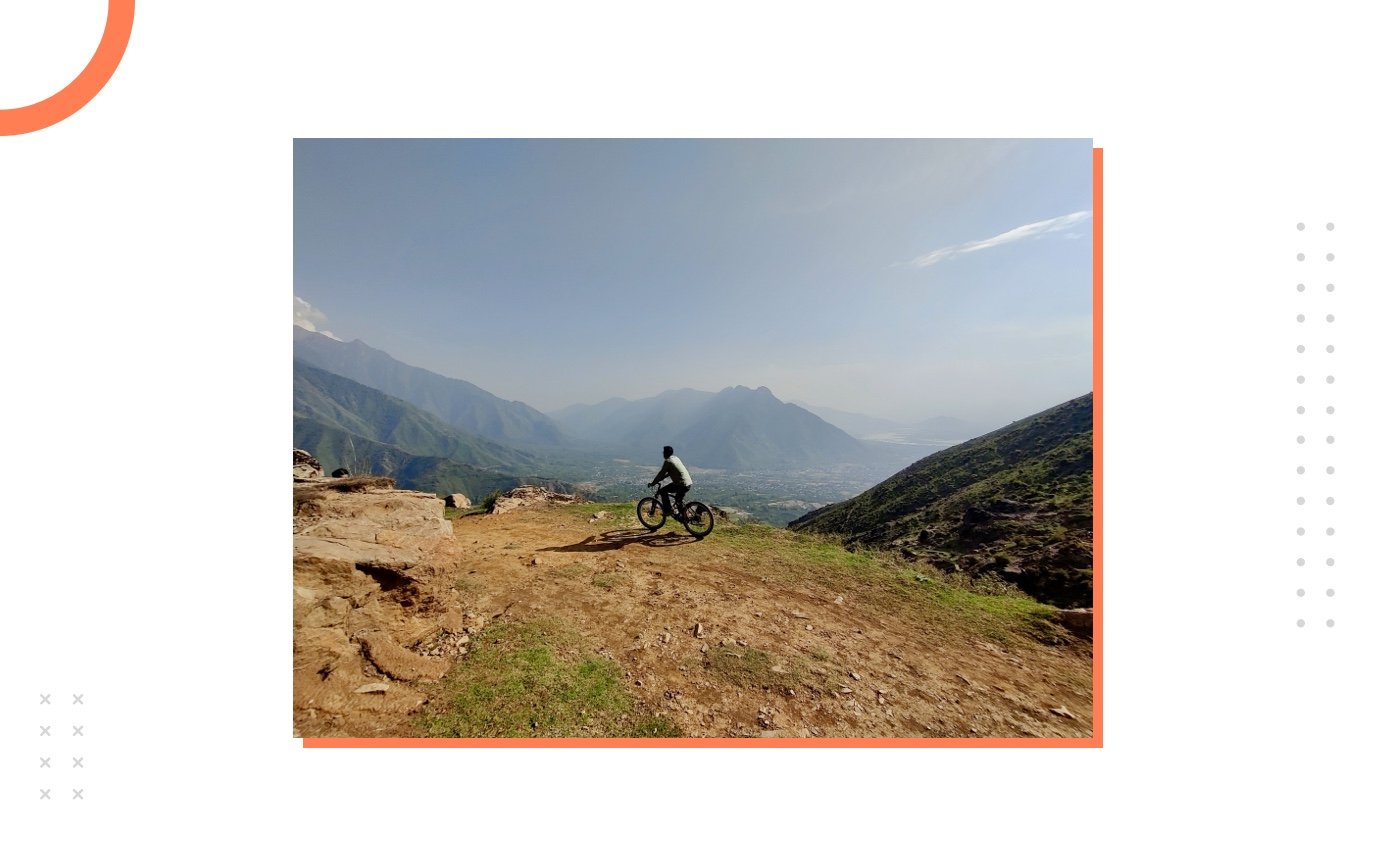 "Out of approximately 2000 lakes in Jammu and Kashmir, I have covered some 80 to 90 lakes till now," he shared.
Yamin displayed a selection of rocks that he collected as souvenirs from these lakes.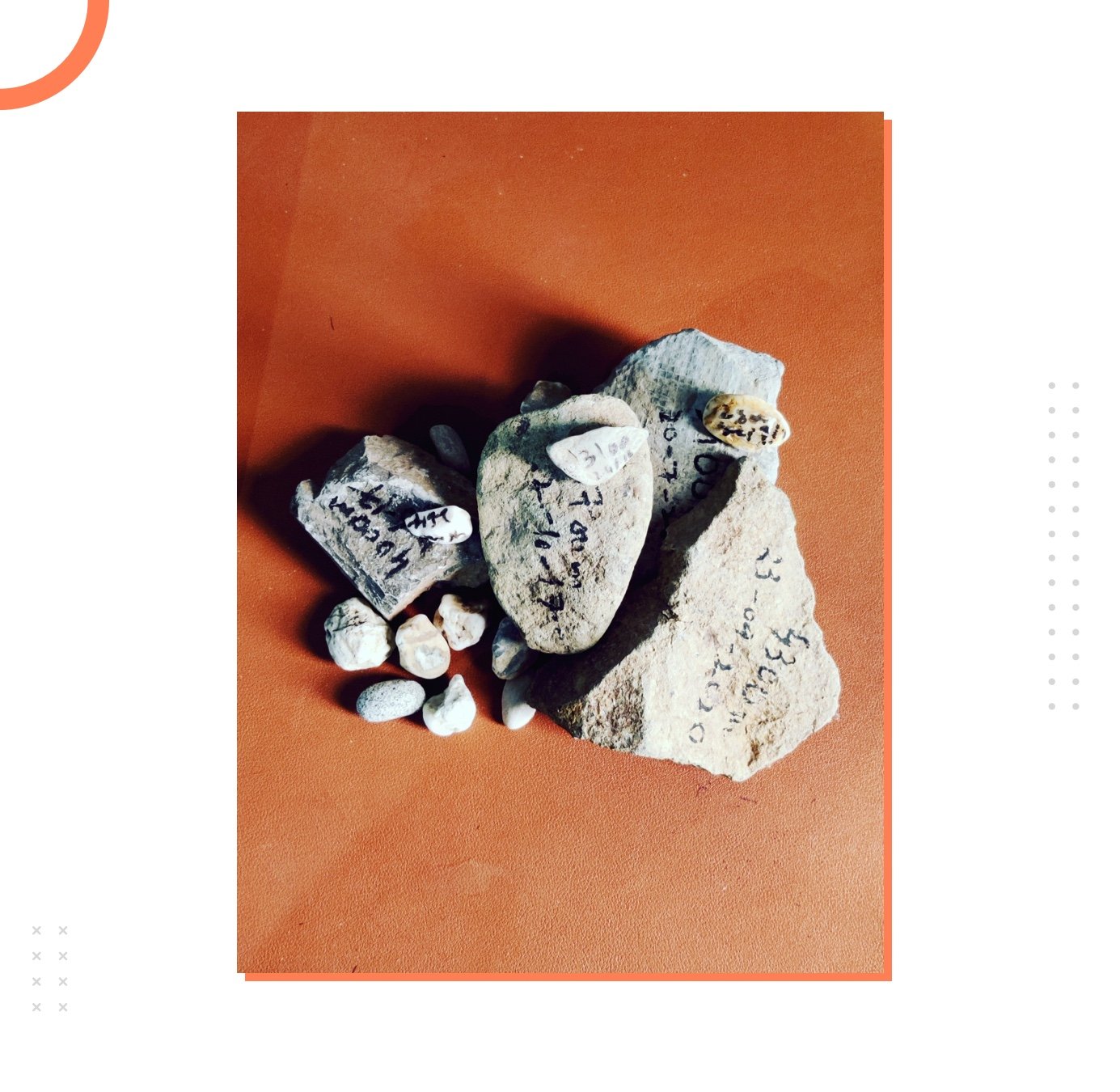 Go Out For A Run, Or Play Something Just For Fun
"After wrapping up work, I usually go for a run, covering the entire North Bengal University twice," said Avinandan.
At this, I boasted that I go for 20-minute-runs, too (not daily). But when he clarified that he runs from 7 to 9 PM, I learned that he covers nearly 10 kilometers.
"Create a playlist with all your favorite songs. The exhaustion goes away when you run listening to music," Avinandan shared.
Recently, some unavoidable late evening meetings came in between his fitness routine.
He sought help from Axelerant Performance Coach Shalini Neelakantan. She advised him to have an open discussion with his project manager, and Avinanadan followed through.
"Things have become normal now. Yes, sometimes, when I am needed, I attend the meetings. But it's no longer how it used to be," he expressed.
"On the weekends, I head out early to the field. Weekends mean football to me," he said.
Next year, he plans on getting a bicycle to include cycling in his fitness routine using the wellness allowance.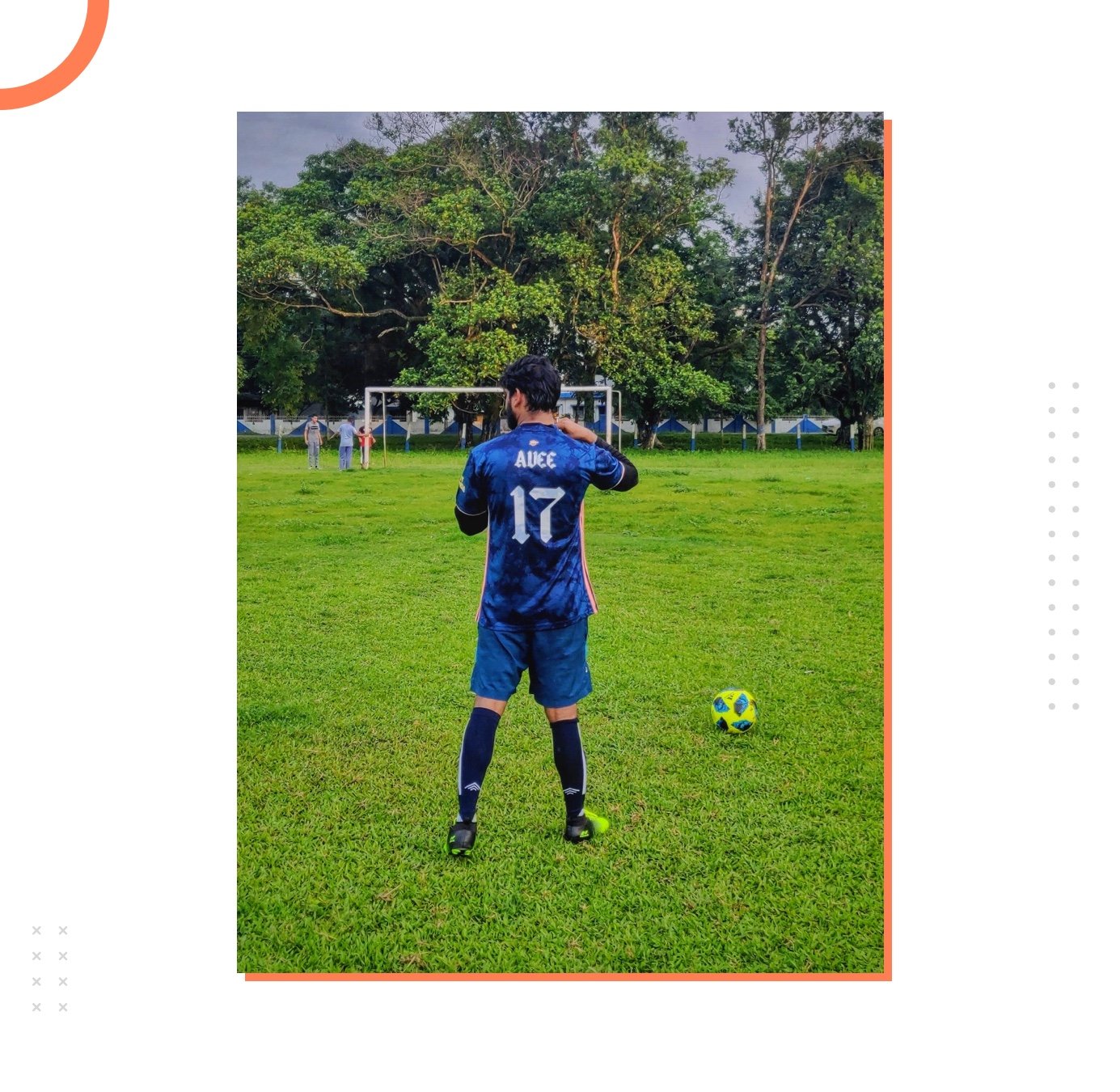 And Sometimes, It's About Moving To A Different Place
Nikita grew up in Bengaluru. After passing out of school, she gained weight, which affected her self-image.
When old friends wanted a get-together, she declined the invite.
"I did not want them to see me like that," she confessed.
Her husband had always been supportive of her decisions.
When she expressed her wish to lose weight, they began their fitness journey together. They consulted a fitness trainer and got on a calorie-conscious diet.
"I started going to the gym and was shedding weight. It felt amazing," she recalled.
In 2020, her husband got a new job in Pune, India, and they had to relocate.
To Maintain Your Sanity And Well-Being
"Where we lived in Bengaluru, there's a lot of space for outdoor activities," Nikita said.
In Pune, they rented a smaller apartment. The shift made it difficult for them to get back to their routine. When they wanted to join a gym, the Covid-19 pandemic and subsequent lockdowns started.
"We felt completely trapped and back to square one," she shared.
But the travel restrictions couldn't protect them from contracting the virus. "It took us nearly two months to recover," Nikita said.
It acted as a final jolt. They knew things needed to change. In September 2020, they moved back to Bengaluru.
They began small, walking a couple of hundred steps in the morning. She rejoined the gym, too, using the Axelerant health and wellness benefit and gradually covered lost ground.
"I walk about 10000 steps almost every day," said Nikita.
After walking till 9 PM after work, she hits the gym and exercises for an hour.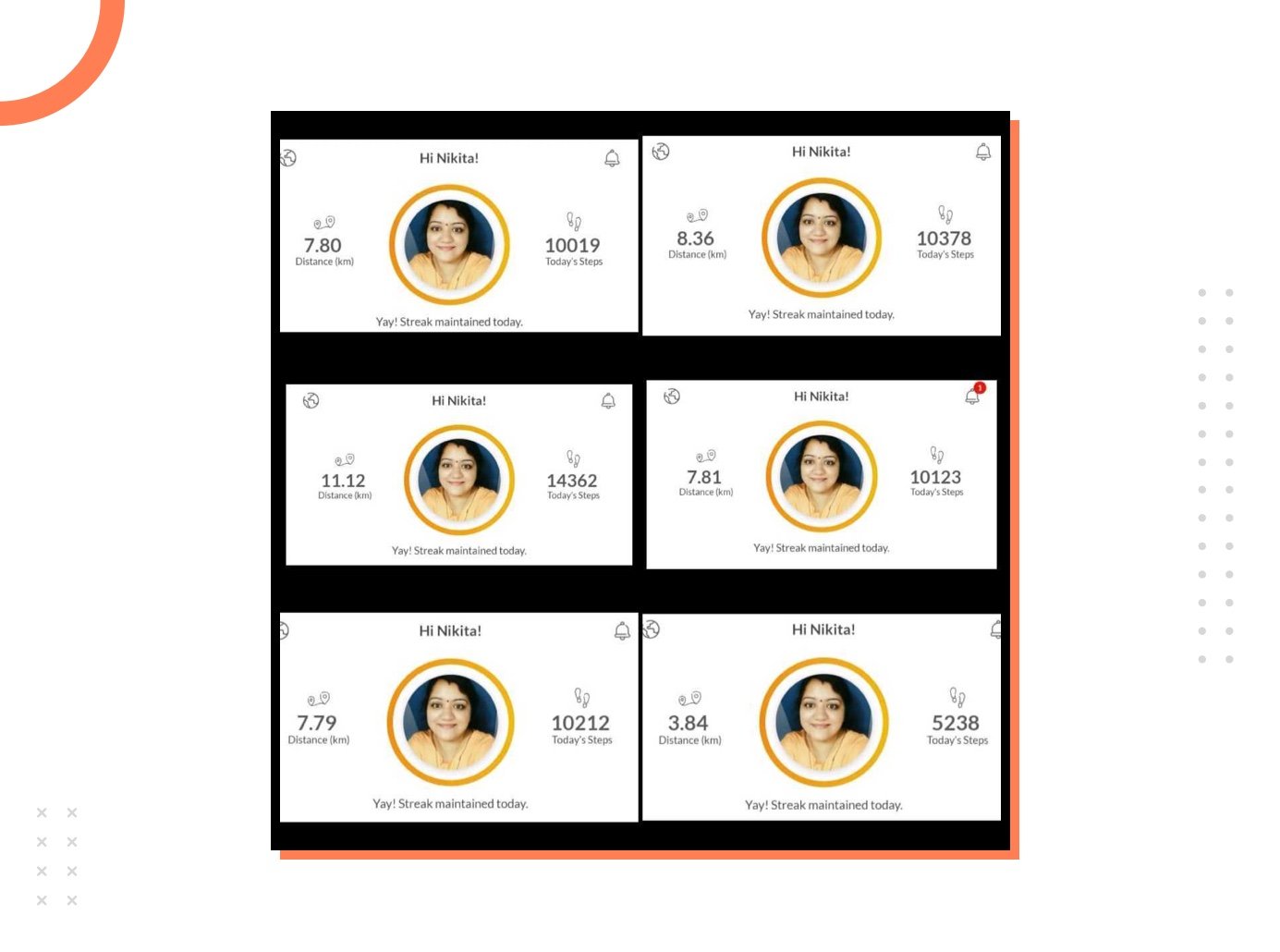 "Sometimes, to bring positive life changes, we have to remove elements that stop them from happening," she shared.
It's Up To You To Find A Way
As physical meetups became difficult during the pandemic, Sharayu Thakare, Marketing Program Lead, tried something different for the first time.
Using the Axelerant fitness allowance, she joined an online yoga class.
It's hard for Sharayu to continue with a fitness regime. "I am not a fitness-first person," she declared. But this time, she wasn't doing it alone. She was part of a community and accountable for showing up.
Sharayu also convinced her family to join the sessions. "All of us do yoga together. It's really helping me be consistent," she shared. "The commitment we've made between the four of us keeps me going."
About the Author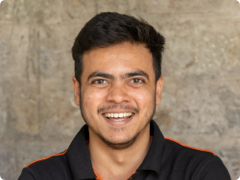 About the Author
Rohit Ganguly, Content Marketer
Rohit is a content marketer first and a YouTuber second. He loves to interact with animals, feed them, clean his apartment, and spend time with friends and family. Curious by nature, he also enjoys literature, movies, meditation, and calligraphy.