Introduction
Website downtime recovery is spooky. It affects user loyalty, confidence, and will eventually eat into bottom-lines. We need to keep on website downtime, its causes, website downtime recovery steps, and the resources and tools teams can depend on.
BASICS: WHAT'S WEBSITE DOWNTIME?
Downtime refers to times when a particular application can't be accessed by its users.
In today's technological age, profit is tied to the network infrastructure. Financial institutions, for instance, rely on sound infrastructure to keep up with the current market activity. If the support fails during a transaction, the institution could potentially lose millions of dollars. Many companies are, therefore, faced with the decision to spend now on proactive services or reactive support and loss of data and credibility. It thus makes more sense to spend today, and come up with a digital online downtime prevention strategy that helps you save on the costlier issues.
Realize the price of business continuity.
Internet service providers do not give any assurance for internet uptime, and even when they do, it does not guarantee that your line is fault proof. Errors beyond your control, including power failure at your service provider, will also add to your losses even if it is just a few hours of failing. Imagine the impact that a brief outage would have on your productivity and business.
Proactive monitoring of your network is the best way to prevent unplanned downtime and outages. Although before you can prevent website downtime, you need to understand what causes it.
What are the causes?
Many things that can stop a device from performing the way as intended. There are many possible causes, but the most common sources include configuration issues, human errors, environmental factors, and bottlenecks. Thus, a provider can develop a perfect system, but if the support services are weak, website downtime is inevitable.
1. Configuration issues
A flat interface link on your router is a good example of a configuration issue that can cause a serious downtime. If the link responsible for handling internet traffic becomes unresponsive, services such as web browsing and external traffic fail to function properly. These are issues critical to the daily operations of the company, and a successful firm is able to identify configuration issues before they arise.
2. Human error
Human error during setup is one of the leading causes of an outage. The IT staff are tasked with making changes to devices on a regular basis on enterprise class environments. Although templates have become essential to such tasks, there are still manual processes, which are prone to error. Another human error may arise when you accidentally unplug a device then plug it back but in the wrong port. If you have many VLANs or if the device port is hardcover for particular device interfaces, you may bring down the entire network while searching for the correct port.
3. Environmental factors
In case your HVAC blows a fuse and the data center, or computer room becomes overheated, your equipment may be subjected to tremendous damage if not, total failure. You can avoid such an event by having sensors in your computer that alert you when the system exceed specific temperature thresholds. This way, you can avoid wasting resources on network downtime, costly repairs, and angry customers who cannot access the systems.
4. Bottlenecks
Bottlenecks occur on systems with disproportionate amounts of contention for the resources on a device including the CPU or memory. The result is that the flow of data slows down, affecting performance. With the right monitoring software, you can identify potential bottlenecks before they can slow down the flow of data or cause website downtime.

1. Confirm that your site has gone down
Verify whether your site has gone down. Ensure that the problem is not your internet connection or browser and have someone test your site to confirm.
2. Try to determine the cause
If you can, find out why the downtime is occurring. Could it be programming errors, expired domain, or hardware problems?
3. Contact your hosting company or IT support
Talk to your service provider and see if they can assist with the outage. Contact your IT support team or that nerd friend of yours.
4. Notify your users of the outage
Do not leave the web users in the dark. Put out a message on social media to let the internet users know what is going on and when you plan to have things up and running. If you planned the outage, send out an email beforehand, letting users know the date and duration of the outage.
5. Check in regularly with your IT team
Regular communication with your IT team is critical. It is important to co-operate with them in case they need help finding information about your website and server. Also, get an estimate from them on how long it may take to have the problem resolved.
6. Stay calm
Relax! Website downtime is not the end of the world. Downtime affects the best of your business. It is, therefore, necessary remain calm as this goes a long way in ensuring that you resolve the problem as quickly as possible.
Before you can focus on downtime recovery, it is important to get tools to monitor your technology although implementation requires careful thought. You need to know whether you are monitoring the right things and whether your thresholds for action are too high or too low.
Have tools to speed up website downtime recovery?
If a problem needs to be solved, first site owners need to know there is one (and fast). Fortunately, there are dozens of tools for monitoring websites. Each has its place, because the faster website downtime is detected, the faster website recovery becomes possible. Here are 14 notable detections tools that will help accelerate website downtime recovery:
1. UptimeButler: it can check up to five sites, every minute with alerts coming via email, web hooks, and Slack messages.
2. Pingability: supporting unlimited websites, it provides detailed reports and analysis of your site and verifies uptime from different locations.
3. PingMySite: while it only supports one site, this tools checks the website every minute from 31 locations and sends performance reports with SMS, email, and push notifications.
4. WatchSumo: it's a free tool that sends instant reports via email or webhook and there's no limit on the URL's monitored. Additionally, it generates a 24-hour mean response time for an overall look.
5. Pingometer: this tracks your site's status around the clock—one site from one location—and has smart alerts and detailed reports via SMS or email.
7. Monitoshi: Free tool that monitors unlimited website URLs, sends email whenever the site is down. Has simple API to create a status page or send a tweet when a site goes down.
8. UptimeSpy: Checks your primary site from global locations and sends email notifications when it goes offline. It monitors at specific intervals in a day, which you can set.
9. Host-Tracker: Monitors the site 24/7 and sends instant response alerts via SMS, email or Skype—database monitoring is available and you choose from weekly, monthly, or yearly reports.

10. Monitive: Provides performance and uptime reports of your site, monitors your 1 site every 10 minutes, including HTTP, FTP and MySQL services, and sends instant alerts through email or Twitter.
11. My Hosting Uptime: this tool checks sites at specific intervals from several locations. It monitors continuously and sends downtime alerts via email or even twitter with reports.
12. MonTools: it analyses sites every 30 minutes to one day—the choice is yours—and notifies the right people through email, SMS, or Twitter during website downtime. It also monitors HTTPS, FTP, MySQL and IMAP servers along with SSL certificate verification.
Last things: do website platform choices matter?
Yes, website content management systems and platforms make a difference.
Take for example Drupal. It's a powerful website platform for high traffic websites, used by Quantcast top 50's like one of our clients. It is the only system serving more page views than individual sites running any other content management system. It is known for providing a capable and feature-rich platform for hosting complex and dynamic sites that quickly respond to the needs of site administrators and end customers.
But regardless of platform, if it's Open Source website support and maintenance teams like ours can help develop a website downtime strategy that works for your organization.
About the Author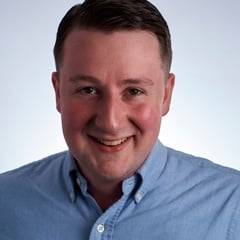 About the Author
Nathan Roach, Director of Marketing
Germany-based consumer of old world wine and the written word. Offline you can find him spending time with his wife and daughter at festivities in the Rhineland.