Introduction

How exactly does a web development agency offer managed support to its clients without compromising its core business? The key lies in white label website maintenance services.
Delivery teams work as an extended arm of the agency, addressing all the client's support requests, site performance, and security issues while ensuring the desired outcomes are met. They work using streamlined processes, industry-leading tools, and best practices, and an approach to enable customer success to deliver web support and maintenance services by focusing on business goals and adapting solutions to them.
Agencies Face Several Challenges In Offering Support
Web agencies need to offer support services to their clients, which may not be their primary—or even secondary—competency. Setting up a support team can drive business costs up considerably, and would require some shifting of focus from the core business.
Further, subject matter experts might be called upon to get involved with tasks and issues that would be unrelated to their areas of expertise – that leads to a suboptimal result. To top that, there is a significant learning curve attached to raising an entire support operation in-house.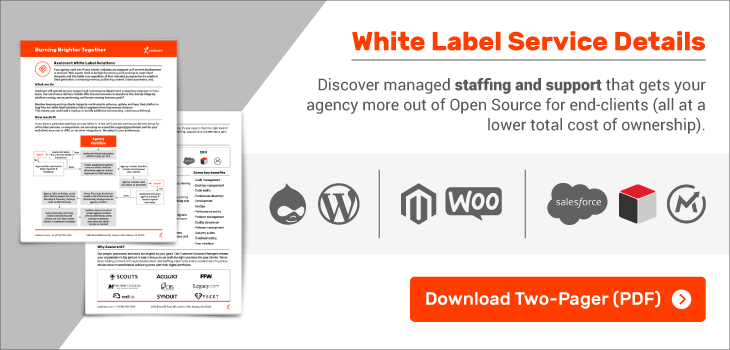 Extend Your Service Portfolio With White Label Support
White label website maintenance services enable development agencies to expand their current service offerings for their customers. It allows them to offer extended application support and maintenance services after having delivered their core technology solutions.
Axelerant's white label website support service allows agencies to extend their working relationship, and outsource the support service delivery to Axelerant via an integrated white label model.
While doing so, development agencies retain the client ownership with their account management, consulting and other value-added services, but avoid using their core development team for support service delivery. With a team like Axelerant handling the support, the core team is rid of distractions, context switching and work re-prioritisation
What's Different About This Kind of Support White Labeling?
EXTENDED TEAM: Axelerant's partners retain the client ownership via their account management, consulting and other value-added services. The Axelerant support staff responds to our partners' clients in their name, prepare reports for their clients under their brand and operate as a seamless extension of the partner organization.
PROCESS: With a clearly laid out process and ownership of deliverables, Axelerant ensures that support requests are captured and addressed in alignment with the client's business goals. We set clear SLA expectations and always meet them without variations.
APPROACH: Axelerant's approach is to fully understand the desired business and technological outcomes from an engagement and work towards achieving them. This is vastly different from merely addressing tickets as and when they are raised, and involves crafting appropriate solutions conscientiously.
EXPERTISE: Axelerant's expertise in Drupal is demonstrated through its ongoing high-impact open source contributions. We are among the top 20 world contributors and are acknowledged for our work that demonstrates thought leadership in Drupal.
Axelerant's Support & Maintenance Approach
ONBOARDING: Axelerant's onboarding process ensures a thorough understanding of your short- and long-term desired outcomes.
WORKFLOW: Create a version-controlled, tested, and peer-reviewed standard development-staging-production workflow environment.
BEST PRACTICES: Maintain a site that adheres to Drupal and frontend performance best practices.
AGILE: Employ agile principles to enable the core development team and Axelerant team to achieve the desired outcome success within the target timeframes.
SHARING: Our values are Enthusiastic, Giving and Open (EGO); it's our culture to share our industry expertise and CMS experience to support the internal growth of our partners and their know-how in Drupal, JavaScript, and other technologies.
TCO: Our approach is to lower the total cost of site ownership through prompt security and software updates, and to implement industry platform best practices.
What's Included In Support & Maintenance?
All annual and monthly support and maintenance plans include automatic, daily monitoring for application security issues and software upgrades. Ad hoc and included hours provide for:
Code-health audit
Consulting
Debugging
Design
Development
DevOps
Features
Monitoring
Remodeling
Refactoring
Research
Restructuring
Performance audits
Quality assurance
Security audits
Testing
Training
Trend analysis
Troubleshooting

What's Not Included In Support & Maintenance?
Product Owner decisions. Your product owner for the deal is the final authority in determining which of Axelerant's recommendations are chosen and priority thereof.
Axelerant's Support Process
ONBOARDING: Axelerant doesn't jump into support work. Before support work begins, a Partner Onboarding Process occurs. During this process, Axelerant assesses the partner's existing process and workflows for enabling efficient integration between the two company's processes and support management tools. Our account and customer success managers are introduced, and their roles explained to the partner team.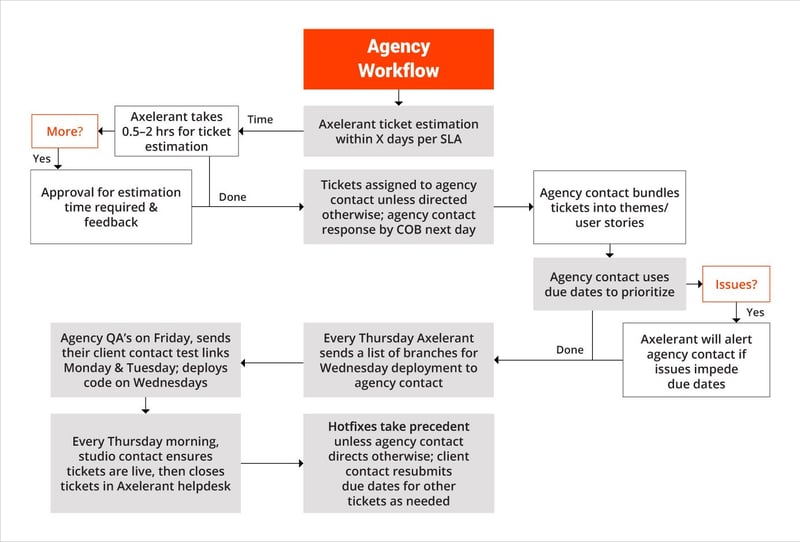 Through the partner onboarding process we:
Minimize or eliminate risks of knowledge transfer gaps resulting in engagement failures once a project is handed over to our support team
Help create shared documentation formats, thereby ensuring that this activity does not get neglected
Capture standards for security and architecture for allowing services to move to support
Provide technical acceptance criteria for production

Our customer success manager collaborates with the partner product owner to create a shared understanding of the desired outcomes around the support engagement. After these discussions, the technical onboarding begins.
Technical onboarding includes the first release plan and populating the initial support backlog. Once this is completed, Axelerant begins handing support requests in a manner that meets our shared expectations; starting with development standards.
PROBLEM DEFINITION: If a support request doesn't accurately define the problem or desired outcome, then Axelerant customer success manager along with technical analysts work with the Partner product owner to achieve such a state. Then the support request is placed in the operational flow for the current or future release cycle as per the request's priority and service level agreement. Furthermore, you can track the work through an online ticket tracking system.
SUPPORT REQUESTS: Our partner adds/updates support tickets on their JIRA instance, notifying their account/support manager who then decides to assign it to their internal team or Axelerant team as per needs. Once ready for Axelerant, our JIRA instance will capture the ticket and the technical analyst concerned is notified, who then seeks more info from the manager or assigns to Axelerant support engineers. The ticket updates also flow upstream as needed.
REVIEW: As the delivery team completes the support request, the customer success manager then reviews the work with your product owner to ensure the desired outcomes such as functional needs or visual branding compliance are met before a live release.
UPDATES: Annual and monthly support and maintenance plans include security and other software updates which are automatically handled through the code maintenance process. Further, the customer success manager will review support reporting and discuss any engagement changes with your product owner on a regular basis.
TEST AUTOMATION: Axelerant provides test automation coverage wherever missing and critical, by writing test scripts and automating QA implementation via CI tools. We provide both automated and manual tests for the key features of the site, allowing for continuous deployments, and enable a better regression suite.
UNUSED HOURS: Axelerant will help build a ready backlog for utilizing the unused hours before they expire.
SLA ALIGNMENT: For incidents, the standard Axelerant SLA based on resolution time will apply, as an underpinning contract with the Partner agency. For feature requests, the SLA will be sprint priority based resolution time & consumed time (vs. estimated/approved).
Axelerant can integrate our workflow with theirs as long as it doesn't go against best practices and standards compliances that have potential for SLA breaches to happen.
Tools & Integrations
Customer facing ticket management system
Axelerant's JIRA instance is integrated via plugins with our partners' JIRA implementation to allow ticket flow updates.
Hosting & version control infrastructure

Value-Added Services
POOLED HOURS FOR MULTIPLE CLIENTS: Axelerant's Prepaid Support Hours bucket can be pooled across multiple clients of our partners. This is applicable to the Silver Support Plan or higher packages. However, each site would require individual onboarding.
DEDICATED PHONE LINE: We can set up a dedicated phone line if the Partner's client requirements necessitate it. The partner's client teams can call in, and their requests will be attended to by Axelerant team.
MULTIPLE LEVELS OF SUPPORT: Having Axelerant as a white label partner for support and maintenance services helps web development agencies reap many benefits.
Enabled Core Business Focus
With a white label website support partner like Axelerant, agencies don't need to fritter away the energies of their high-end resources in handling what are essentially things outside of their areas of excellence. Instead, they can focus on achieving excellence and being innovative with their core business.
Increased Revenue & Margins
Our partners that avail white labeling support and maintenance services get to add to their revenues by being able to deliver more services to their clients. Having the white label website support partnership also gives them the impetus to boldly go and seek more projects that were so far not very lucrative. With a cost effective and efficient white label support partner like Axelerant in place, such projects offer not just increased revenues but also significant margins.
Greater Flexibility
The reason many support and maintenance projects do not work for companies is the lack of flexibility built into the support model. Not so with Axelerant. Our support plans provide the choice that agencies are looking for, while also having the option to devise a fully custom plan based on the requirements. Axelerant is also cognizant of the need for agencies to pool the support hours for multiple clients, and delivers value-added plans to accommodate such requirements.
Lowered TCO Through Implementing Best Practices
All out support plans take care of security and other software updates which are automatically handled through the code maintenance process. Such best practices ensure that the base hygiene, performance and security issues are handled without requiring the involvement of the agency or its client. By doing so, we bring down the costs of ownership for all stakeholders.
Knowledge Sharing To Support Your Growth
Axelerant's motto is to be Enthusiastic, Giving and Open. In that spirit, we happily share our technology knowledge that can help an agency's team or their growth. Our expertise in Drupal, JavaScript, hosting and DevOps helps our agency partners to develop their skills.
White Label Support Services Help You Address Client Needs
Web development agencies with a focus on serving their clients better with additional services find it challenging to do so profitably. Trying to develop services such as support and maintenance ends up in huge cost overruns with high-end resources having to work on low-end tasks, and a negative impact on existing projects because of tasks re-prioritization.
And how much does a white label support partnership cost? Our approach is to invoice you the same rates for our support plans as we do for our direct customers. So we believe there is ample room for you to bill your customer whatever you think is fair.
Partnering with Axelerant to develop a seamless support and maintenance service helps agencies overcome these challenges, and build new revenue streams with better bottom lines. With industry-leading processes and technology environments, customer success focus, and a flexible approach to packages, Axelerant is enabling agencies to deliver support and maintenance, painlessly, seamlessly.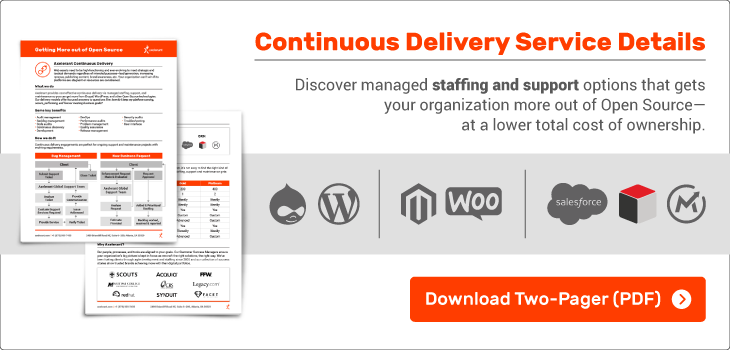 About the Author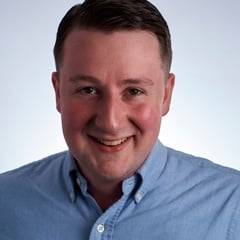 About the Author
Nathan Roach, Director of Marketing
Germany-based consumer of old world wine and the written word. Offline you can find him spending time with his wife and daughter at festivities in the Rhineland.