Introduction
Ready for DrupalCon Barcelona? There's so much to be excited about. If you're a Drupaler prepping to go to the colorful city (famous for gorgeous beaches, Las Ramblas Blvd., and Antoni Gaudí) then this infographic is for you.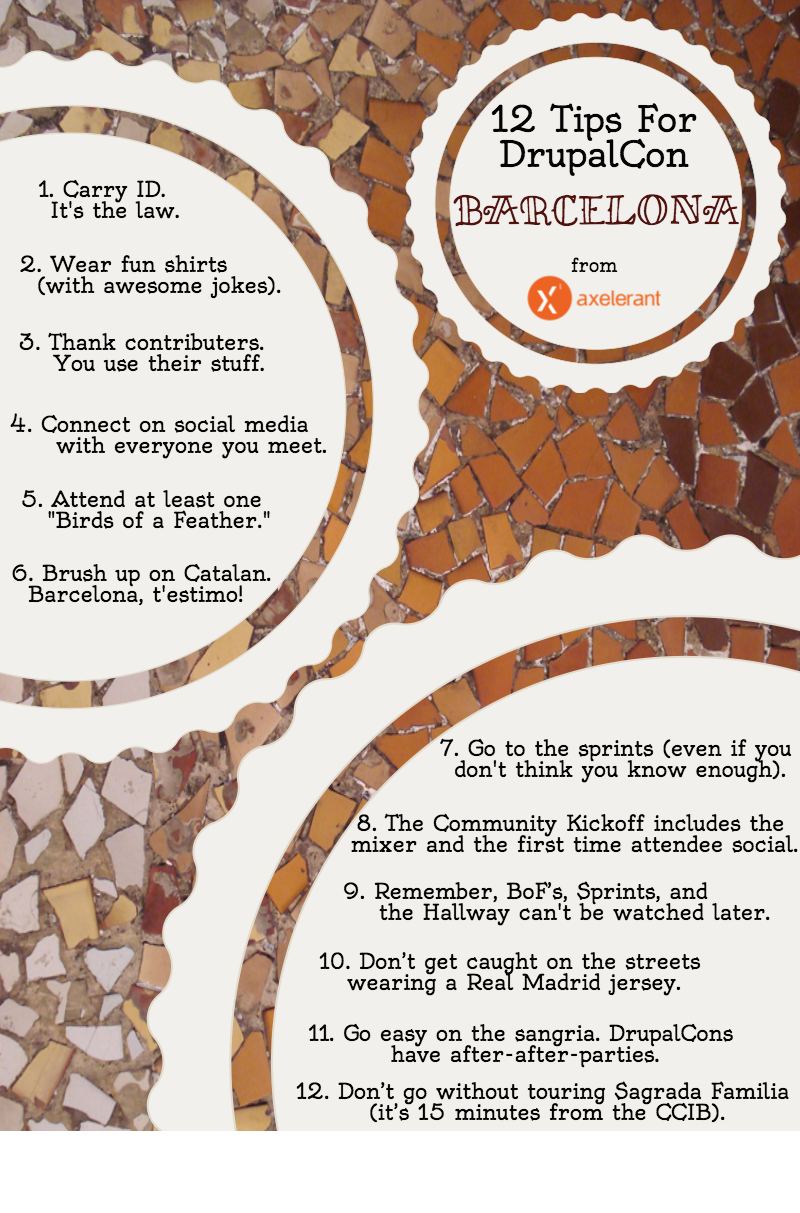 12 Tips For DrupalCon Barcelona from Axelerant
Carry ID. It's the law.
Wear fun shirts (with awesome jokes).
Thank contributors. You use their stuff.
Connect on social media with everyone you meet.
Attend at least one "Birds of a Feather."
Brush up on your Catalan. Barcelona, t'estimo!
Go to the sprints (even if you don't think you know enough).
The Community Kickoff includes the mixer and the first time attendee social.
Remember, BoF's, Sprints, and the Hallway can't be watched later.
Don't get caught on the streets wearing a Real Madrid jersey.
Go easy on the sangria. DrupalCons have after-after-parties.
Don't go without touring Sagrada Familia (it's 15 minutes from the CCIB).
Got more?
Share them with your fellow Drupalers in a comment below.
About the Author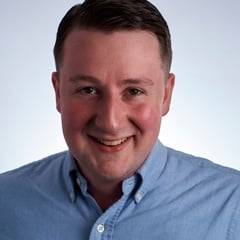 About the Author
Nathan Roach, Director of Marketing
Germany-based consumer of old world wine and the written word. Offline you can find him spending time with his wife and daughter at festivities in the Rhineland.