Introduction
DrupalCon Europe is set to take place between October 4 to 7, 2021. With around 165 sessions per event, DrupalCon Europe is one of the world's biggest Drupal phenomena. This year is going to be extra special as it is the 20th anniversary of Drupal!
Like last year, the event is going to be held virtually through Hopin. The platform allows you to connect with the sponsors, camps, dedicated areas and network with other attendees at any time as per convenience. One can also purchase a daily ticket - which would yield single-day access - or go for a regular ticket
Full access to Hopin during the event, including keynotes, sessions, BoFs (Birds of Feather), networking (Hallway Track), and the Exhibition Area
Access to the recorded sessions up to 24 hours after it's ended (upon speakers' authorization)
Access to Contribution Area, which will give Drupalers a chance to get more involved
Access to all participating DrupalCamps
Access to social events such as Trivia Night, Women in Drupal, and more.
There Is Something For Everyone
DrupalCon Europe is a big melting pot of expertise, ideas, queries, solutions, and a lot of fun about everything Drupal. From keynotes for leaders and developers to summits and training that help take one's skillset to the next level, there's something valuable for everyone involved.
What's Special About This Year?
The event has been designed to focus on ensuring less screen time and delivering more content per ticket. The organizers have brought the local camps, events, and associations together at the convention to make it possible. "We had been thinking about doing this for a long time since 2018. Instead of each one of us meeting in our own area, we could actually come to DrupalCon and meet," said Baddy Sonja Briedert, DrupalCon Europe Advisory Committee Member.
Drupal's 20th anniversary presents a unique opportunity for local organizations and camps to increase their reach and visibility through the event. "This is a shopfront for camps to say, 'Hey, come here!'" shared Rachel Lawson, Community Liaison, Drupal Association.
This year's diamond sponsors are Acquia, Dropsolid, and Pantheon.
Keynote Speakers
DrupalCon Europe 2021 will have four keynotes distributed across each day of the event.
LJ Rich is a world-renowned performer, musician, and presenter of the international technology show BBC Click. She's also a NASA Datanaut and host of the United Nations ITU #AIForGood Summits. Since reading music at Oxford, LJ's predicted consumer tech trends for over a decade for the BBC, with a particular interest in AI, music, and the human/computer interface. She will present a keynote titled Sound Ideas: Unlocking Creativity, discussing how music can boost creativity.
A joint keynote will be presented by Richard Jones (Technical Lead of PfizerPro Program), Dick Olsson (Director of Automation & Service Efficiency), and Jess Romeo (Director of Web Publishing Platform Lead) from Pfizer. On the event's second day, they will share the story of Drupal integration in Pfizer, titled Build vs. Buy - Pfizer and Open Source, discussing the opportunities and challenges in operating Open Source at an enterprise scale.
Dries Buytaert, Drupal's founder, will discuss the state of the current version of Drupal and explicate the seeds of the next version - Drupal 10 - through his traditional keynote, #DriesNote.
A fraternity of Drupal Initiative Leads will also talk about the ongoing Drupal initiatives at the core and community levels, specifying the challenges being faced and the opportunities for everyone to get involved.
Session Tracks
Agency and Business
Clients and Industry Experiences
Makers and Builders
Open Web and Community
Users and Editors
Axelerant Is In The House!
DrupalCon Europe has got us vibing with excitement and anticipation. 'Why,' you ask? Like DrupalCon Europe 2020, four Axelerant team members are going to be presenting their sessions this year too!
"This will be my first time presenting at a DrupalCon. I have always wished to experience speaking at a DrupalCon, but have never got the opportunity until this year," shared Kunal Kursija. But he is not the only person presenting a session for the first time at DrupalCon; it will be the first for Mridula Ujjwal and Sujatha Varadharajan as well.
"I am very excited about the opportunity to talk about what works for us to the world outside," Mridula expressed. Even though she feels fully supported by her peers, there are some undeniable sparks of anxiousness bubbling up in her mind, and for a good reason.
For the first time since Axelerant's inception, will anyone talk about the company culture and coaching to the outside world.
The event brings no lesser trepidation for Sujatha. "This is my first time at DrupalCon. In fact, it is my first presentation ever to a wider audience," she expressed. But the good news is all her worries are more than adequately getting counteracted with a euphoric enthusiasm as the clock ticks on. She will give a joint session with Lee Crawford from Blue State and Michele Ann Jenkins from Dovecot.
I was unwittingly expecting the same reaction from Jaspreet Singh as well. But as it turns out, I couldn't have been further away from the mark. "I started participating in 2019, and my first session got selected in DrupalCamp London. It was my first international speaking experience. Subsequently, I got inspired to participate more in DrupalCamp/Con events," clarified Jaspreet, who has been a regular presenter at Drupal events around the globe. "I am very excited about this speaking opportunity," he added.
Sessions By The Axelerant Team At DrupalCon Europe 2021
---
Mridula Ujjwal
Director of Learning & Development

---

Session track: Agency and Business
Room: Hopin - Room 1
Starts: Oct 6, Wednesday, 14:00 UTC
Duration: 20 minutes
Session Details: The Coaching Difference - A Unique Culture Story
An organization that embraces coaching fosters a culture of consistent learning and growing. Axelerant introduced Life Coaching six years back to strengthen the organizational culture of openness, kindness, and enthusiasm. Coaching became one of the top three benefits for which people choose Axelerant to work for.
This is a story of how Life coaching, then Team coaching, and now Performance coaching at Axelerant empowered individuals, strengthened teams, and helped people in defining clear career paths, enthusiastically seeking learning opportunities while creating a safe space for each other, being happily productive, and maintaining a healthy work-life balance. How feedback became an act of kindness, being radically candid with each other connected people more, created more trust and a high level of integrity. It also helped our customers be more happy and satisfied.
---
---

Session track: Agency and Business
Room: Hopin - Room 1
Starts at: Oct 4, Monday, 13:00 UTC
Duration: 15 minutes
Session Details: How The Support + Kanban Structure Works Unitedly?
Nowadays, the Support model is in the most advanced demand, and the clients prefer to sign the Support and Maintenance contract after site development. In the Support contract, we like to manage the Drupal Security updates, Downtime/Uptime monitoring, monthly consumption reports, AM support for escalations, etc.
In this session, I will explain how the Support and Maintenance model works with the Kanban model. How is it beneficial for the clients?
Learning Objectives
What is the Support & Maintenance model
How does estimation work in Support projects
How to manage Uptime/Downtime issues under the Support Model
How to manage Drupal Security updates for Multiple Projects under Support Model
How Kanban plays a vital role in managing Support projects<
How to manage the Support Capacity
Target Audience
Project / Product / Scrum Master / Account Managers
Executive Sponsors / Executive Leadership
Interested Contributors (developers, designers, etc.)
---
---

Session track: Makers and Builders
Room: Hopin - Room 4
Starts at: Oct 7, Thursday, 09:30 UTC
Duration: 20 minutes
Session Details: Spick And Span PHPUnit Tests Using Data Providers
Writing PHPUnit tests to test individual components of an application often helps in ensuring the deployment of the desired features. But sometimes writing tests in the real world can become chaotic, especially when developers try to cover all the edge cases in tests by providing dummy input data.
These edge cases often result in hundreds of lines of repetitive code throughout your application. Thankfully, PHPUnit understands this problem and allows to solve it by providing a layer of abstraction through which developers can abstract their tests from the dummy data.
In this session, we will be looking at this quick demo that covers:
A test that is functional, But is messy
What is "PHPUnit Data Providers"
A test showcasing data abstraction using PHPUnit Data Providers
Even though the motives behind writing automated tests are good, they sometimes produce code that does not showcase quality and maintainability. And, by the help of this session you can learn how to write quality code which can be easily maintained.
---
---

Session track: Clients and Industry Experiences
Room: Hopin - Room 6
Starts at: Oct 6, Wednesday, 13:00 UTC
Duration: 45 minutes
Session Details: Optimizing The Haystack: Improving Findability In Content-Heavy Websites
With an ever-growing amount of content on the web and our perpetually shrinking attention spans, ensuring findability of digital information has become essential to successful website planning and design. Site visitors want to find the information they need quickly and easily. Low findability is not only frustrating for users, but can undermine the performance and credibility of any site.
Now apply this problem to the scale required by an international NGO. Multiply it by the hundreds of entities producing content, then again by an array of document types and language translations available across multiple databases, and an easy content authoring experience to go with it — you get the picture! It was both a challenge for the general public to learn about the NGO's work and for professionals to access specific niche information.
In this session, Blue State, Dovecot, and Axelerant will discuss our approach to the migration of a 60K+ page website from Sharepoint to Drupal 8. This project highlights the importance of a holistic taxonomy framework to improve the ability of users to find the content they need. A robust taxonomy strategy was developed to bridge all areas of the site, including site search, related links, dynamic content pages, and other taxonomy-driven elements. This structured foundation greatly reduces the editorial overhead, allowing the taxonomy to do the heavy lifting of linking content together and providing accurate information to fit users' needs.
Attendees will learn best practices for approaching migrations of enterprise scale sites, focusing on taxonomy and content modeling ahead of UX and technical planning. All roles participating in a migration effort – business owners, content strategists, UX designers, Drupal engineers and process managers – will gain insights for complex migrations.
Scholarship Winners From Axelerant
---
Like former events, DrupalCon Europe had decided to give scholarships and grants to recognize members who, propelled by a self-enthused drive, create impact by giving back to the local Drupal community. It's a commendable provision that increases the diversity of ideas and opinions by enabling people to attend the event, who otherwise may not have due to financial constraints.
"I applied because I have no means for paying the event subscription," expressed Disnel, who will be attending the event from Cuba. Factoring in the time zone difference, he plans to distill the maximum benefit from the opportunity by covering as many sessions as possible while being scrupulously selective.
"I'm looking for interesting topics like Drupal migration, decoupling sites, API updates," said Disnel.
For Joshua, the event presents a unique opportunity to have fun while absorbing and expressing ideas by connecting with Drupalers from varying backgrounds. "There are always surprises and spontaneity in these events. You can always expect to take back vast knowledge, be it technical and non-technical." He believes being honest in the scholarship application is enough to get it when one's active in the Drupal community.
"Be genuine about your profile, list down the work you have been doing: contributions, volunteering work, and community outreach," maintained Joshua.
His advice was echoed by Gaurav, who has bagged a trifecta of scholarships over the last three years at DrupalCon events, including DrupalCon Europe 2021.
"I stay very active in the Drupal community, and I make code-based contributions regularly. I also help mentor new developers and attend local events. That's what I mentioned in the scholarship form and got it again," he divulged.
Both Gaurav and Joshua are going to be volunteering their time during the event.
Join Us!
The entire Axelerant team is looking forward to DrupalCon Europe 2021, thrilled with the prospect of exchanging knowledge and ideas. And we really hope to meet you there. Feel free to connect with Axelerant speakers and team members over Twitter or LinkedIn.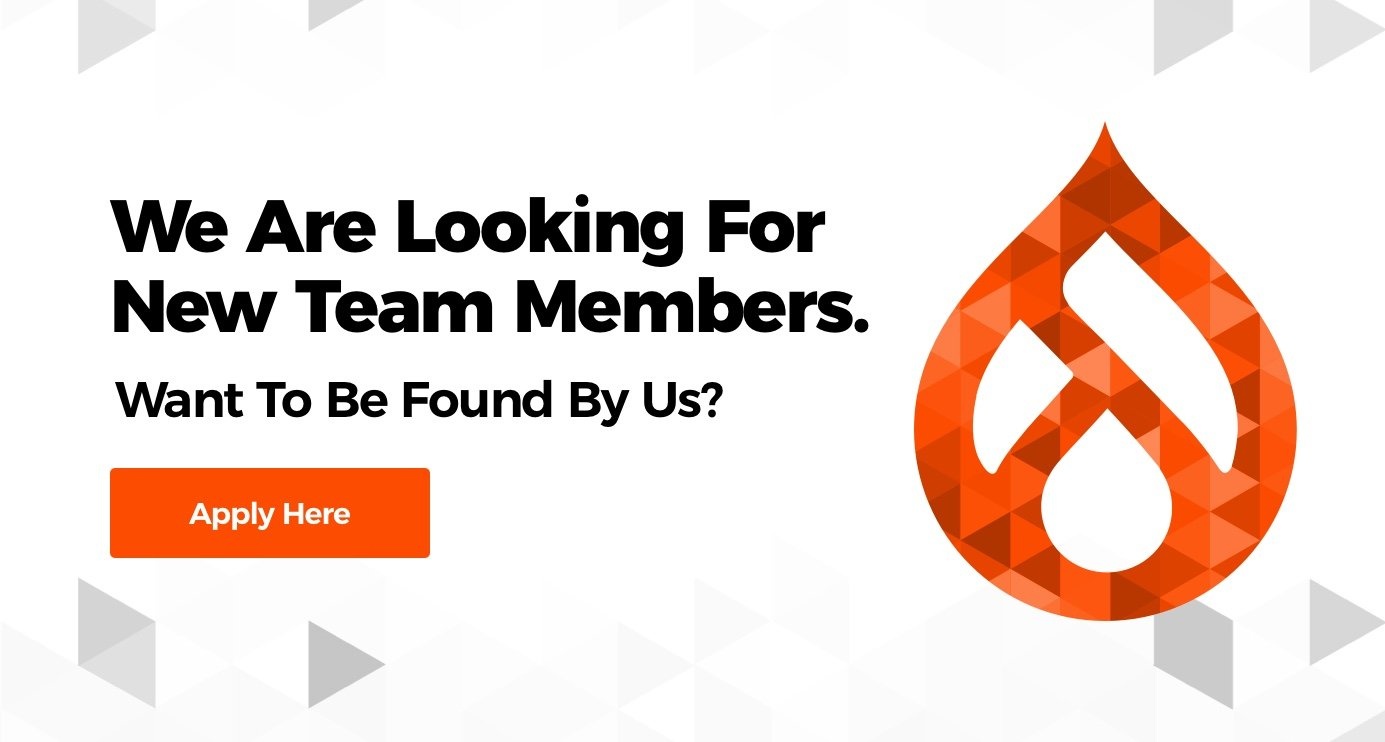 We are hiring across multiple service areas like Drupal, Frontend, Site Reliability Engineering, and Quality Assurance. We are also hiring for our Marketing, Sales, and People Operations departments. In short, Axelerant is currently booming with opportunities, so do check out our careers page. We offer progressive benefits like Home Office setup allowances, Health and Wellness allowances, flexible hours, and more.
About the Author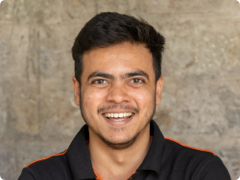 About the Author
Rohit Ganguly, Content Marketer
Rohit is a content marketer first and a YouTuber second. He loves to interact with animals, feed them, clean his apartment, and spend time with friends and family. Curious by nature, he also enjoys literature, movies, meditation, and calligraphy.