Introduction
Axelerant has been awarded the ISO 27001 information security management certification that reaffirms our commitment to global clients seeking strict and specific compliance requirements.
This is our latest ISO development since becoming ISO 9001.
What is ISO 27001 Certification?
ISO/IEC 27001:2013 (ISO 27001) is a globally recognized security standard driven by the implementation of an information security management system (ISMS). More prevalent in the UK ecosystem, ISO 27001 is recognized as the international security and compliance standard for enterprise cloud frameworks.
Without an ISMS certification, numerous levels of information security controls can tend to be disorganized and disjointed. Therefore, certifications like these keep your controls updated and clients satisfied.
Why did we pursue this?
Security merit for any digital experience delivery requires rigorously protected systems and processes. Protecting clients' data is a pivotal point of building trust and commitment to a project. Axelerant's already-in-place Security Handbook maintaining the security policies, awareness & tools was validated by the auditor. These documentations played a pivotal while validating our security stance and earning the certification.
Now, Axelerant will undergo recertification every three years in order to verify the ongoing compliance and maintain the security standards as per the ISO 270001 certification. We'd be benefitting from the best practice it contains and will also reassure our customers that the recommendations are being followed.
The certification will double-back the necessary measures and help us meet the highest internationally acknowledged security standards.
Parameters considered while conducting the audit
The audit evaluated the information security program maintained by Axelerant.
Document verification is the major parameter on behalf of which certificate was granted to Axelerant. Due to COVID-19, a physical audit was not possible, yet the process was carried out as per the guidelines.
As the auditor remarked, "the documents provided by the company are not misrepresented," the protocols were well established within the Axelerant team and the documentation was maintained for a smooth audit. It was validated by the ISMS auditor and thus, the certification was granted.
What does this mean for our customers?
More than adding another milestone to our list, it is positive news for all our existing and prospective clients. Along with the ISO 9001 quality certification that we acquired in February 2019, the ISO 27001 certification will strengthen our development outputs in the market. We will be able to deliver with more rigorous and strengthened security controls moving forward. It will also mean being more conscious of the roles that our team members play in maintaining these security protocols for the customers.
And lastly, a big kudos to our Axelerant team for their active engagement and diligence that led to this successful accreditation.
About the Author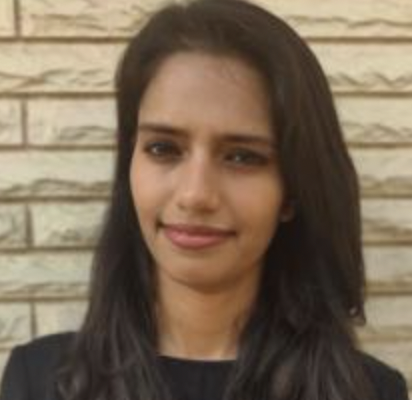 About the Author
Jayati Kataria, Axelerant Alumni