Introduction
DevOps is a culture; a culture that collaborates around a set of shared goals to deliver software faster and more reliably to customers and end-users. It joins the forces of development, operations, and other groups within the organization by standardizing agile processes and tools.
Here's What We Have Been Doing So Far
---
Axelerant recently invested in DevOps Engineering for Agencies. We have been exploring different areas and partnerships where we can expand our outreach in the DevOps marketplace and the DevOps community. We have helped a luxury resort client consolidate their web properties onto a single platform enabling them to offer their users modern content experiences faster and become more profitable. Here's a case study reference: Serverless, Decoupled Drupal In A Hybrid Cloud Environment For A Luxury Resort Developer.
The Partnership Announcement
---
Today, we are happy to announce that effective February 13, 2020, we have joined DigitalOcean's partner program and will now be able to provide effective SRE and DevOps services on DigitalOcean's cloud.
DigitalOcean's cloud simplifies modern app creation for new generations of developers — from individual developers to startups and SMBs. By combining the power of simplicity, love for the developer community, an obsession for customer service, and the advantages of open source, DigitalOcean brings software development within the technical and economic reach of anyone around the world.

DigitalOcean has also been conducting a series of informative and instructional webinars, and we are now collaborating with them to conduct online meetups.
Joint Online Meetups
---
Our first collaboration was a webinar series for Creating CI/CD pipeline with GitLab and DOKS and was held on April 30, 2020, at 4 PM (IST). This webinar was jointly conducted by:
Senior Developer Advocate, Peeyush Gupta, DigitalOcean
Director of SRE/DevOps Services, Medhamsh Vuthpala, Axelerant
Here's what this interactive session covered:
Why should you use Managed Kubernetes services?
Overview of DOKS and its features
Gitlab CI/CD pipelines
Demo of integrating GitLab with DOKS
LIVE Q&A Session
Here's the webinar recording:
The Second Edition
---

The second edition of the above-mentioned webinar series was delivered on September 25, 2020, at 4 PM IST.

Topic:
Cloud Trends: Learn About DigitalOcean Kubernetes and How to Deploy Drupal on the Managed Service
Our speakers:
Senior Developer Advocate, Peeyush Gupta, DigitalOcean

Site Reliability Engineer, Akash Kaveti, Axelerant

In a descriptive session format, they covered the following topics:
Introduction to DOKS (DigitalOcean's managed Kubernetes Service) and GitLab CI/CD

Introduction to Drupal and its architecture

Overview of Drupal deployment on DOKS

Overview of the deployment workflow with GitLab
Here's the webinar recording:


We are thrilled about the possibilities this collaboration will bring forth.
About the Author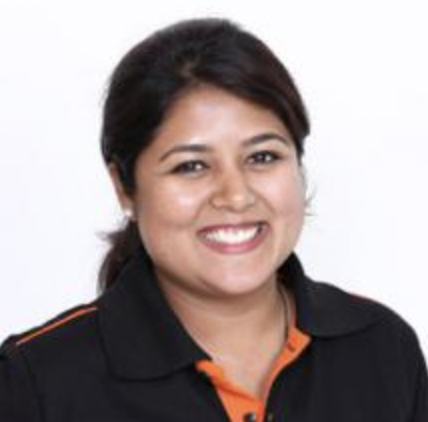 About the Author
Sharayu Thakare, Marketing Program Lead
A dog-mom, she can eat a whole tub of ice cream in one sitting and has an impressive collection of superhero figurines by her desk. She's crazy about fan fiction, and can't stand the thought of driving.