Introduction
UPDATE: This event was canceled in the wake of the COVID-19 situation in London during March 2020.
DrupalCamp London is being held on 13-15 March 2020. And Axelerant is hosting the Agency Leaders Dinner at the event for the third year running:
About
The Agency Leaders
For London, the annual DrupalCamp is an opportunity for people from different backgrounds to engage with others from the Drupal community. And the CxO day attracts 100+ business leaders that use or deliver Drupal services.
The Agency Leaders Dinner completes the program for CXOs, providing a forum where leaders of agencies can come together for peer networking, share their challenges and learn more about how others are solving these problems.
If you haven't attended the dinner before, you can read about last year's event here.
With no structured conversation and an open floor, the event provides an informal platform for C-level executives to learn about trends in the Drupal industry and the challenges of agencies that are scaling up and hiring talent—as well as to just let their hair down after a day of intense conversations.
This year's event is being held at the intimate Death + Victory Cocktail Bar at the 'SMITHS' of Smithfield on Friday the 13th of March, at 6:30PM.
Meet your three co-hosts: Piyush Poddar of Axelerant, Paul Johnson of CTI Digital, and Michel Van Velde of One Shoe.
We packed the house at last year's event. We hope you'll join us this year for an evening among your peers, with great food and wine.
About the Author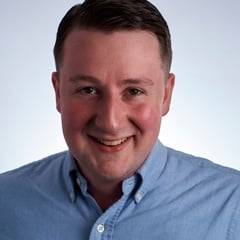 About the Author
Nathan Roach, Director of Marketing
Germany-based consumer of old world wine and the written word. Offline you can find him spending time with his wife and daughter at festivities in the Rhineland.