Introduction
Money is one of the most serious subjects in adult life. For better or worse, it holds tremendous power over a person's mind and actions. Money can create indestructible boundaries between loved ones, and at the same time, bridge the gulf between the rich and the poor.
It can often affect our professional lives as well. Therefore, does it fall under the purview of one's employer to ensure that financial problems do not hamper a person's work? And if so, should team members expect support from their company?
Here's a story that shows how the intricate strings of a person's financial affairs affect their professional life.
Meet Sharayu Thakare
Sharayu is a Marketing Program Lead at Axelerant, where she has worked for over the past two years. Her job is to help Axelerant connect better with people, both inside and outside the company.
Zooming in from her home in Pune, India, Sharayu seemed high-spirited yet relaxed as we began chatting. Her pet dog Coco (who is as much part of her family as she is) was on the other side of the room, wagging his tail at something he found interesting outside the window.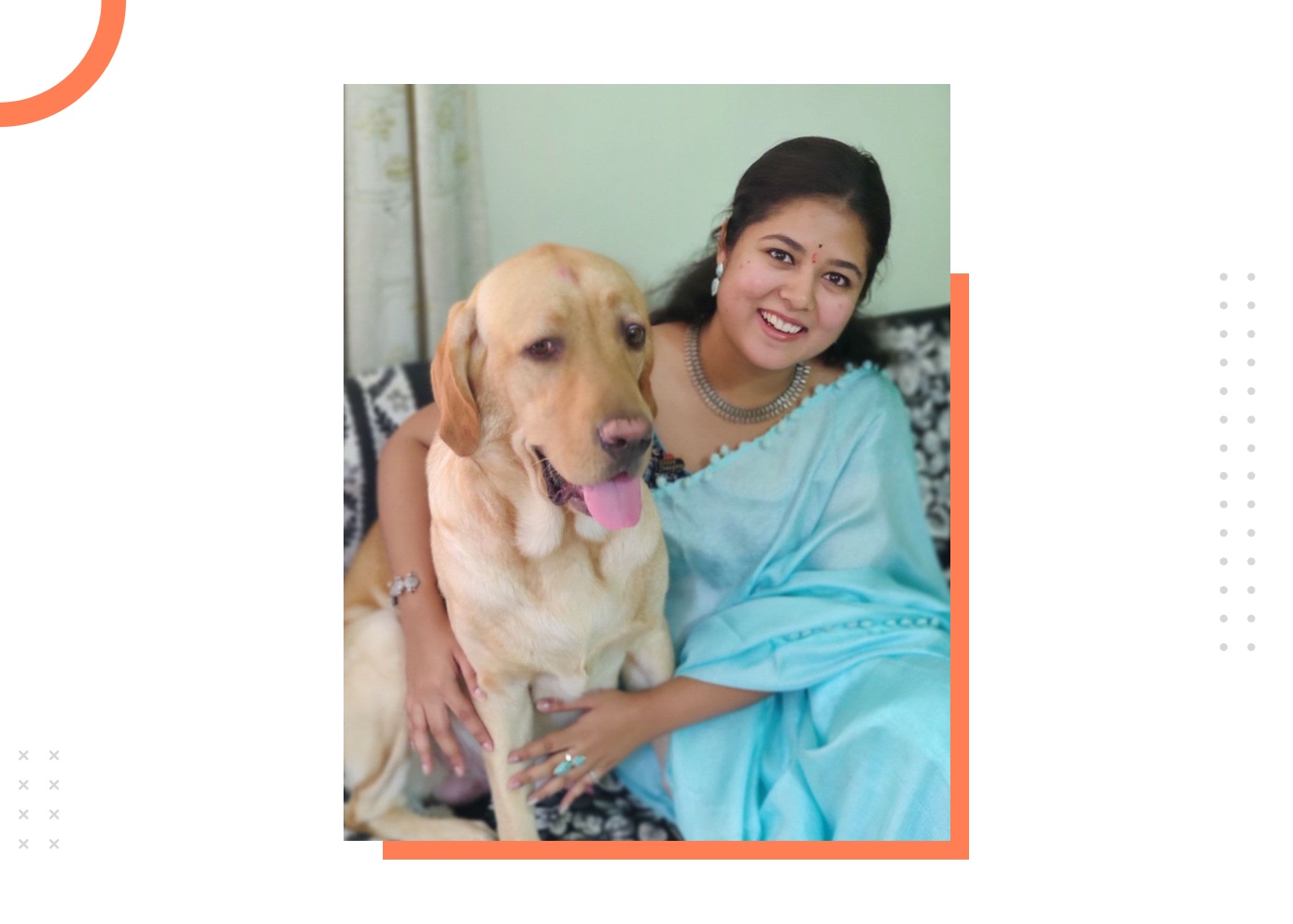 Since Axelerant follows a permanent work-from-home model, she has long been accustomed to working from her room. When she is not crafting strategies for work, Sharayu channels her creativity on weaving exceptionally detailed and colorful embroidered art pieces.
The Sweet Moment of Financial Independence
Sharayu recalled when she earned her first salary back in 2016 while working for an NGO in Pune, India.
It was a sum of eight thousand rupees. But to Sharayu, it did not seem inadequate.
The NGO produced self-help articles that focused on helping people lead better lives, and that was all the compensation she could need at the time. The fact that she was getting paid for it was like a bonus for her.
"I got to meet quite a few famous Marathi people," she reminisced about how she would have to interview celebrities for her job.
Financial Strains Began To Crack Through The Surface
"The more independent I got, the more money became important," she said. Life was pretty usual for Sharayu until the first instances of financial strain began to rear their head. While still working at the NGO, she got married and moved into a new apartment.
But the amount that once seemed like a bonus soon became grossly inadequate. They now had utilities and groceries to buy, bills to take care of, and loans to repay. Money seemed like a quicksand flowing through a hundred different nozzles. It began to take a toll on her.
Were All Money Related Problems Only Material?
Money is a material entity. But it is deeply connected to the non-material sphere as well. We buy value in the forms of utility and entertainment in return for money.
Somewhere, there's a connection between money and the mind, and that's where things get complicated.
It was complicated for Sharayu as well. She had an obsessive-compulsive disorder (OCD) of making payments on or before time, fearing a missed payment. It haunted her thoughts, along with the worries of a shrinking bank balance. She would often feel breathless from the sheer anxiety about the whole situation.
"My thought about money was that it takes more than it gives," she confessed. She would find momentary solace only at the time of receiving her salary. But soon after, all the worries would come crawling back to her mind. Her concerns also prevented Sharayu from spending on things that mattered to her, like her art projects.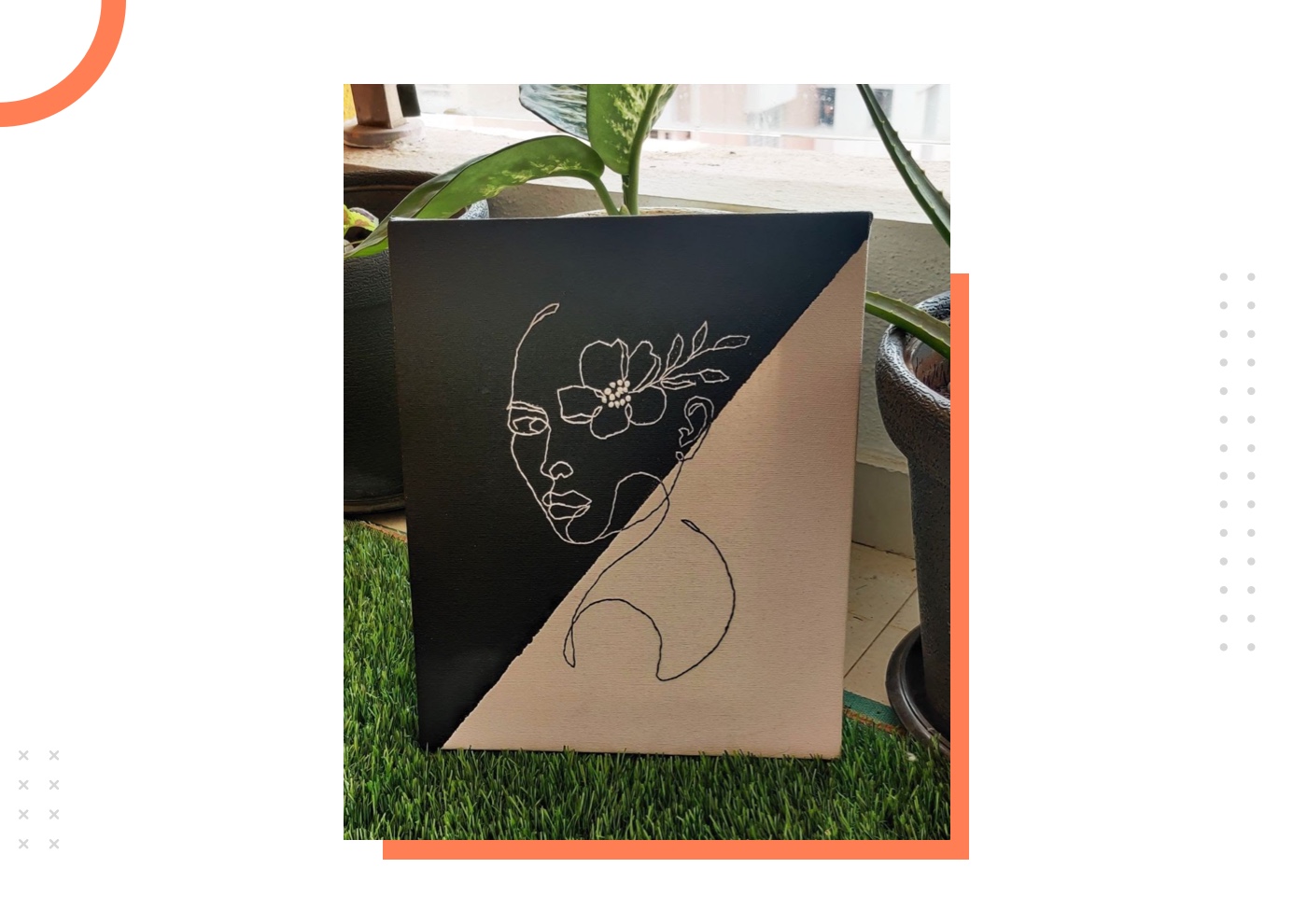 But, perhaps, the parallel that she drew between her self-esteem and net income was the most unsettling. "I used to think that as long as I am making money, people value me. If I stop, people are going to throw me away," she said.

The Personal And Professional Costs Of Financial Troubles
"In my personal life, the feeling of being very uncomfortable with money, of thinking that I can't retain money was very high," Sharayu recalled.
Even after joining Axelerant, her financial worries continued to plague her mind.
She was not unsatisfied with what she was making. In fact, Sharayu was aware that she was earning much better than others with similar experiences and qualifications.
She was simply unhappy with life.
And this unhappiness slopped over into her marriage, "When it used to come to discussing money...there was never a discussion. That was always a fight," Sharayu disclosed.
She was struggling professionally as well. The link she had formed between her self-worth and how much she earned became too dominant. It started affecting her at work. She would often avoid pointing out errors or suggesting better ways to her co-workers if she perceived that a person was getting paid more than her.
Is Sharayu Alone In Facing Problems At Work Due To Financial Instabilities?
If you think that Sharayu is the only person whose professional life was affected by her financial problems, think again.
According to the International Foundation of Employee Benefit Plans (IFEBP) report, four out of five employers said their employees' financial issues impacted their job performances.
Some of the primary problems that employees experience are:
Difficulty focusing on work
Increased stress levels
Absenteeism
Tardiness
The Downward Spiral
Just as things couldn't get any worse, life dealt Sharayu a devastating blow in October 2020 when she lost her husband to a heart attack. The tragedy spiked her financial fears more than ever before.
She found herself in an inescapable vortex of grief and fear. "What am I going to do about my survival? If I want to start a life again, I don't have the funds," she explained her fears.
Axelerant Life Coach – A Helping Hand
"I actually met her on the first day, and she spoke to me. I was not ready to talk to her," she recalled her first interaction with Mridula Ujjwal, Director of Learning and Development, Axelerant. Mridula has been working with Axelerant team members for over six years, helping them grow and become their best versions.
Overcoming Stigma
At first, Sharayu was hesitant to talk with Mridula because she perceived her as a "therapist," and the very word provoked a stigmatized response within her. Like most Indian families, Sharayu also grew up in a household where words like "therapy" and "psychiatrist" were frowned upon. Naturally, it wasn't easy for Sharayu to approach her.
But she did reach for professional help outside of work, only to be disappointed time and again. "Mridula was not my first option. I spoke to three different people before I spoke to Mridula," Sharayu cracked a laugh at the thought.
She probably never would have considered seeking help from Mridula had her problems not pushed her to do so.
Another factor that encouraged Sharayu to seek help from the Axelerant life coach was that her services didn't cost a dime. After shelling out thousands of rupees, it seemed like a pretty good reason. "I spoke to Mridula for the first time; I cried a lot. But I was also crying a lot on the other days as well," she said.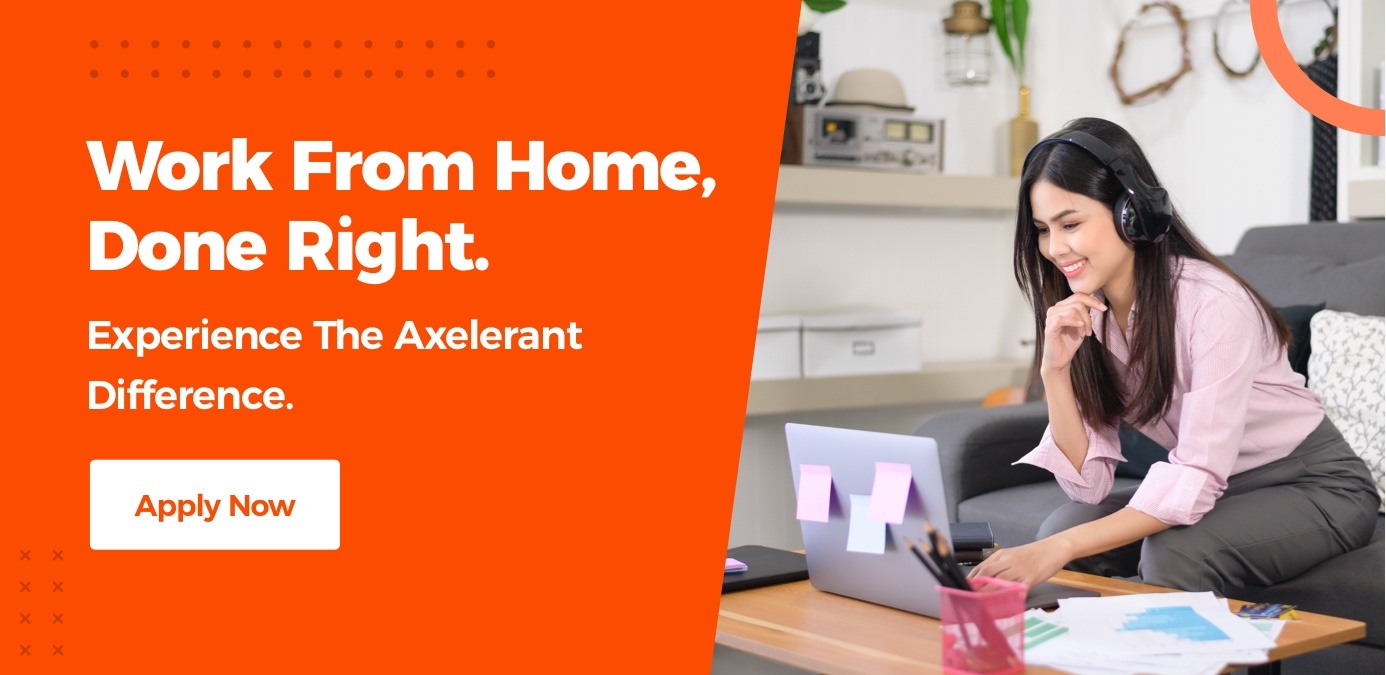 The Path To Overcoming Challenges
Progress was slow but real. Sharayu continued to have her sessions with Mridula, often juggling a busy schedule to find uninterrupted windows. Her team members, too, encouraged her to seek help, which proved a good impetus for her to continue the journey towards healing.
Mridula worked with her closely and recommended three simple yet powerful mental exercises. These exercises focused on changing how Sharayu perceived the notion of money and everything related to it.
Focus On The Return
She advised Sharayu to focus on what she was getting in return against every payment rather than on the cost itself. The trick was to swivel the mind to see the value of a purchase. Although she found it hard at first, after trying it for two weeks, Sharayu slowly began sensing a change.
Recognize Good Fortune
Mridula realized how late payments made Sharayu feel queasy and nervous. So, she diverted Sharayu's attention to how she always got her salary and reimbursements on time at Axelerant.
"Don't focus on how you might be delayed. Focus on how you are not being delayed," Mridula said. And it did the trick almost instantaneously. Seeing things positively helped Sharayu realize how she had never missed paying EMIs or bills while at Axelerant.
Believe In Abundance
"Money comes to me easily!"
Mridula had asked Sharayu to write this quote and stick it on a surface most visible to her throughout the day. Although she was dismissive — every fiber in her body disagreed with the message — Sharayu followed through. Mridula also encouraged her to listen to money-related affirmations.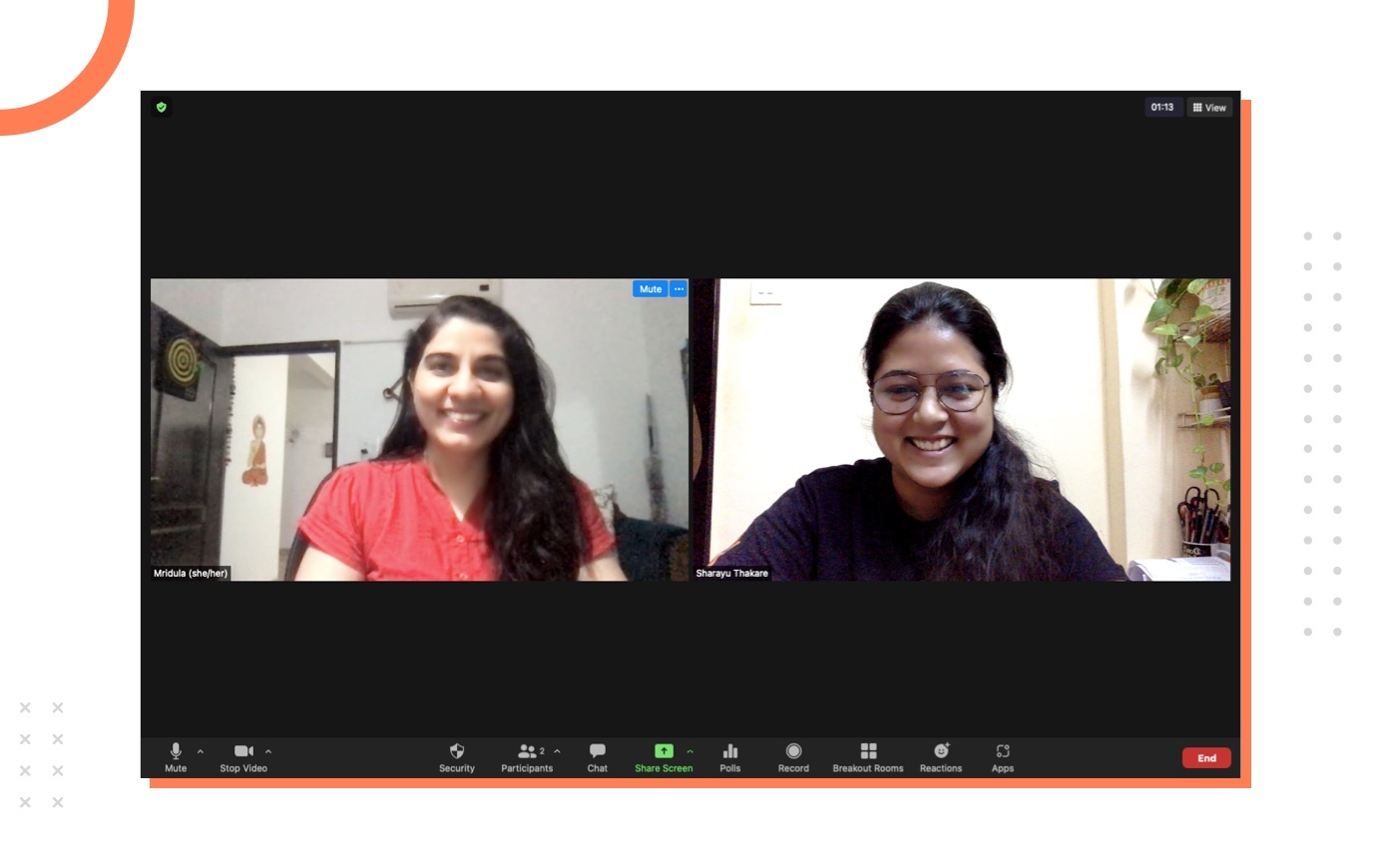 Did Sharayu See Any Positive Change In Her Life?
At first, Sharayu had to practice a mental exercise for at least two weeks before moving on to the next. "I didn't realize it. But after three to four weeks, it really started kicking in: Yes, I can make money very easily," she said with a hint of remnant disbelief in her eyes.
The Abundance Epiphany
One day, a school friend called Sharayu requesting a piece of hoop art from her. Since she did not make hoop arts at the time, Sharayu was inclined to deny her friend's request. But when her friend offered to pay for the art piece, the quote — money comes to me easily — flashed brightly in her mind. Money did come to her, and for something that she loved to do — create stunning embroideries.
She eventually gained the confidence to post her artwork on social media platforms and got a fantastic response. When she disclosed what had transpired to Mridula, she advised her to remember this moment always.
At Work
Sharayu saw positive changes at the workplace as well. Money ceased to act as a blocker for her.
Sharayu understood that how much a person was making at Axelerant had no bearing over how the office operated.
Every time the thought about someone's pay scale blocked her, she promptly focused on what benefited the company and her team members. If saying "no," pointing out an error, or suggesting a better way helped the company, she would no longer hesitate to take action.
This disassociation between income and self-worth helped Sharayu see herself differently as well. "I am a good human being whether or not I am making money," she affirmed.
Appraisals
Subsequently, during the appraisals, she got the courage to ask for a more extensive package. Unexpectedly, this is what helped her bag a substantial raise. Her sessions with Mridula helped her see how she was always worth the money she was seeking or receiving as an offer.
Sharayu had the clarity and courage to ask for what she felt she deserved, irrespective of how others perceived it.
"Now, I think money is here to serve me; I am not here to serve money. Like, money is here because it wants me to be happy. That's why money is coming into my life," she described her newfound perspective about money.
Should Companies Help Team Members In Their Financial And Personal Lives?
"I think it's the employee's choice. You should be comfortable with what you are sharing. I trust everyone in Axelerant," replied Sharayu when asked how she felt about taking help from someone who is, in a way, her colleague.
She shared many stories of her team and office colleagues who received tremendous support from Axelerant during crises. Had these employees not received help from their workplace, things would have become strenuous for many of them.
Yes, Axelerant Believes So
Axelerant believes and invests in the personal development of each team member.
Apart from contributions in provident fund and gratuity, team members are also eligible for several benefits from day 1.
Many of these benefits were introduced based on surveys from team members, and they evolved over time according to the changing needs. For instance, here are some of the benefits that directly empower team members financially.
Medical Insurance
Medical emergencies are a part of everyone's lives, and a significant chunk of what one earns will probably end up as medical expenses.
Accepting such realities of life, Axelerant extends its support by insuring every team member with medical insurance, including spouse, children, and parents.
Bring Your Own Device (BYOD)
Axelerant covers 75% of the purchase and repair costs for laptops, mobile devices, and accessories such as a mouse, keyboard, headphones, etc., up to INR 2 lakhs. One can purchase their favorite devices using this benefit.
Childcare
Axelerant will reimburse childcare expenses up to INR 5,000/ USD 100 per month per child up to and including 5-years-old.
Continuing Education Allowance
Axelerant fosters a culture of excellence in everything that it does. But to achieve excellence, it is necessary to keep team members trained and updated with cutting-edge developments.

Therefore, it covers up to 3% of one's annual salary for taking classes, obtaining certifications beyond mandatory, or buying books annually. Additionally, Axelerant will reimburse up to 13,000 INR/$130 USD for a reading device like the Amazon Kindle Paperwhite under this category.
As our conversation drew towards its end, one thing was evident:
Having a life coach undoubtedly helped Sharayu overcome her challenges.
Sharayu worked with Mridula to discover a newfound positivity and enthusiasm for all that life brings to her. Her sessions with Mridula now revolve around being a better leader, and self-love. Looking at Sharayu now, one can tell that life coaches are undoubtedly one of the biggest benefits that Axelerant offers.
About the Author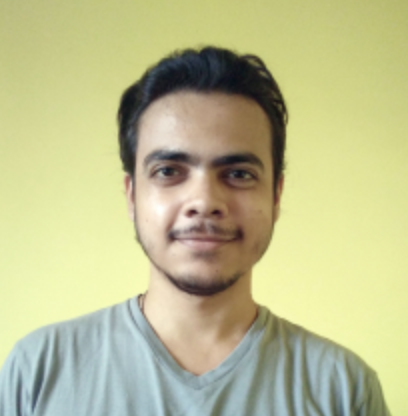 About the Author
Rohit Ganguly, Content Marketer
Rohit is a content marketer first and a YouTuber second. He loves to interact with animals, feed them, clean his apartment, and spend time with friends and family. Curious by nature, he also enjoys literature, movies, meditation, and calligraphy.