Introduction
"AXELERANT FLOW"

Through a series of retrospectives with clients, ourselves, and of our work, we've identified an opportunity for accelerated improvement. We're in the process of creating an organization-wide process flow—Axelerant Flow.

This evolution will ensure Continous Delivery and Open Source Support touch points are fluid and more meaningful. This November, we will provide more details about Axelerant flow, and create conversations around how it works.

Better Tools for Better Results

Our delivery services continue to reinvent service operations design to coincide with our new maintenance services strategy and "Axelerant Flow." Our delivery team is prepping to move to Moodle for coaching knowledge inventory and Jira for more effective and efficient customer and internal experiences. And our recent adoption of OfficeVibe has been helpful in helping us to keep the pulse on organizational engagement and team heath.

Axelerant's Event Involvement

Besides Axelerant's COO, Michael, attending Customer SuccessCon East 2016 in Boston this month, two of our team members took part in and contributed to Open Source events. Anish, one of our developers, hosted a Drupal Meetup in Kerela. And Hussain, our Technical Architect, presented at Wipro to encourage their employees to contribute to the Drupal project at large.
About the Author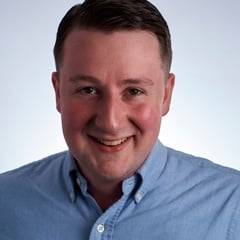 About the Author
Nathan Roach, Director of Marketing
Germany-based consumer of old world wine and the written word. Offline you can find him spending time with his wife and daughter at festivities in the Rhineland.