Introduction
When site owners make it to the post-launch website support stage, they're feeling pretty good. The site is live and there are just a few things to straighten out. Now it's time to make a decision about keeping the platform running right long-term.
Over 500 new websites go live every minute online, many launched by website development companies. And oftentimes decision makers choose to stay with that vendor, the agency that did the website build or migration. And this can be a mistake simply because it doesn't provide the necessary level of support.
And this can be a mistake simply because they can't provide the necessary level of support your business requires.
There are several questions that every business needs to ask in order to make the necessary considerations about changing agencies. The reality is that when you change vendors to a partner better equipped for post-launch website support and maintenance, you can look forward to an array of benefits.
Post-Launch Website Support Packages: Pricing
Website development companies will often provide some kind of support package pricing. This helps to offset the overall cost of the website build. Companies make the assumption that they are going to get all of the support that they need, and therefore end up paying more for their website build because of getting the economical package. If you decide to stay with the vendor that took your website live, you should at least ask how a dedicated support company can help you conserve resources.
Sufficient Support Services
The reality is that the support package may not provide very much at all. It may provide a few basic updates, and the ability for the company to call ask questions about how to access a certain feature.
This is when it can be necessary to explore the web development company's reputation and website support case studies prior to choosing any kind of support package pricing. It is common for businesses to leave reviews online after they have had a website built or migrated. This can be used in order to answer a variety of questions, such as whether the company is capable of providing long-term support as well as if they are meeting all of the necessary needs.
In many instances, a website development company may be great at building a website, but don't provide the necessary post launch website support that is needed. If you're not getting the services you need, it's not helping you. This means it's better to make the switch to a better vendor who can provide you with ongoing support and maintenance
Website Support After Launch as Needed
Your organization is busy. When there is an issue with the website, no one wants to try and deal with Drupal troubleshooting or WordPress fixes. Why? Because it's complicated and can take a ton of time. There is the necessity to use experts who can provide solid, reliable support. This may be impromptu or routine support and maintenance. Further, the options need to be completely scalable. Some of the support that may need to be provided may include: Core security updates, resource conservation, Module updates, site repairs. And whatever option you choose, it needs to be completely scalable. That's the nature of post-launch website support.
Each of the services must be adjustable because every website is different and the needs of every business is unique in one way or another. No company wants to wait days or even weeks when it comes to getting site repairs and updates. Changing vendors could mean tapping into the support when you need it the most.
Platform Experience
It is imperative for every company to look at the experience of a vendor. Many people compare it to that of dating. Recommendations can be Googled, and exploring several companies can be beneficial. Ultimately, it comes down to choosing a company that has the necessary experience to deal with Drupal, WordPress, or the CMS that the website was built upon. Experience should focus not only on a web platform, but troubleshooting.
Experience With the Issues
It is also necessary to look at the experience they have with open-source, dealing with various bugs, troubleshooting, and developmental challenges. Finding out just what experience they have within each of these categories can make it easier to choose the right vendor to work with. Those who are actively involved inside of an open source community can provide more expertise.
Save Time & Money
Often, working with a top-notch developer will end up saving time and money, and providing a trusted advisor who can provide all of the necessary development that is needed once the site has officially launched.
There is nothing wrong with asking about all of the services, as they may not all be listed online. There may be back in development needs, theming, design, and everything else. Being able to have access to multiple services after a website has launched can streamline the overall process and make it easier to make the transition from the original company that did the development to a post support vendor.
Ask More Questions About Post-launch Website Support
Web development companies may be great at what they do—developing a website. As for providing the post-launch website support, many are not equipped for it long-term. The main reason comes down to staff, skill, and Every company needs to ask the question about how much site support is provided. Ask these site support and maintenance questions. And get straightforward answers.
There are a lot of companies that place the emphasis on development. This means that they have quite a few developers, working with companies to create the overall layout, the CMS, and ensure that it's going to perform as needed. However, when a company needs help updating a feature or making an update or changing a module, the entire staff is going to be tied up in the updates.
There is no rule that states a company needs to stay with the company after a website build or migration. Sometimes, it is necessary to switch to a website support partner who understands managing a remote team and providing a seriously fast turnaround with a highly adept team who understands Drupal and other sites.
The complex tasks need to be completed by someone who understands how to employ agile solutions quickly and reliably.
About the Author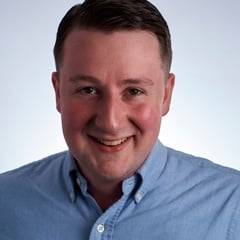 About the Author
Nathan Roach, Director of Marketing
Germany-based consumer of old world wine and the written word. Offline you can find him spending time with his wife and daughter at festivities in the Rhineland.