Introduction
This article explores the role of a DXP consultant through the journey of a software engineer with two decades of coding experience.
Before completing his Bachelor's degree in engineering, Abhishek Dhariwal started freelancing as a Java developer in 2001.
In the next 20 years, he would open his firm, change numerous companies, dabble in multiple technologies and platforms, and finally become a DXP consultant at Axelerant.
What Is DXP?
DXP stands for digital experience platform.
Some famous examples of digital experience platforms are Salesforce Experience Cloud, Acquia Digital Experience Platform, and Adobe Experience Manager.
These platforms enable organizations to create, manage, and deliver seamless digital experiences across multiple channels, such as websites, mobile apps, social media, and more.
A DXP typically has the following attributes:
Content management
Customer data management
Personalization capabilities
Marketing analytics
Who Is A DXP Consultant?
A DXP consultant helps people and companies determine what this "seamless" digital experience looks like and how to implement that vision.
DXP consultants draw the roadmap of this entire digital experience that a company is trying to bring to its customers.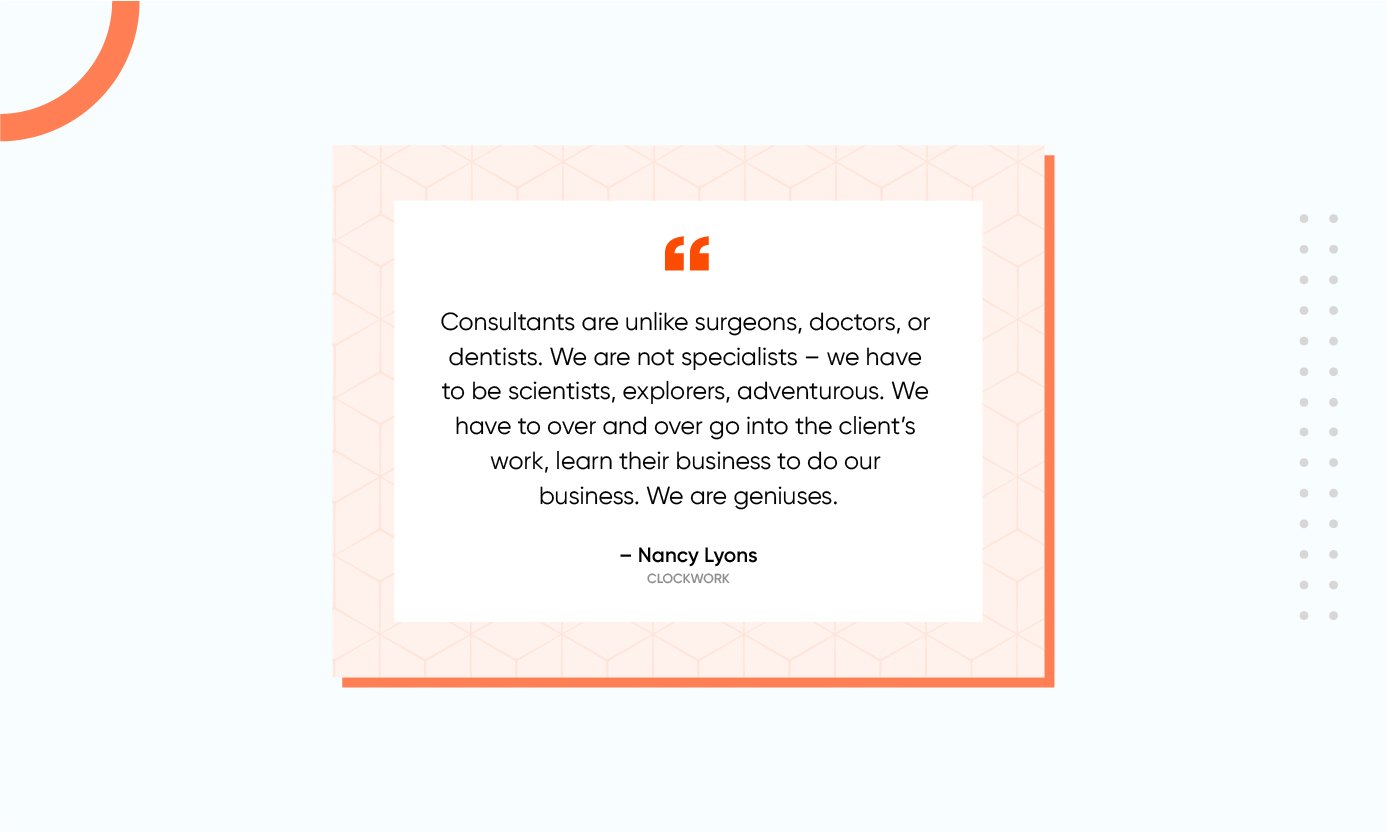 Where Does A DXP Consultant Fit Into An Organization?
A DXP consultant plays many roles.
As its name suggests, the primary among them is that of a consultant.
For example, a company that manufactures and sells shoes via physical stores wants to reach its customers digitally.
They reach out to organizations that can help them make that digital transformation, like Axelerant.
That's when Abhishek, or a DXP consultant of the organization, comes into the picture.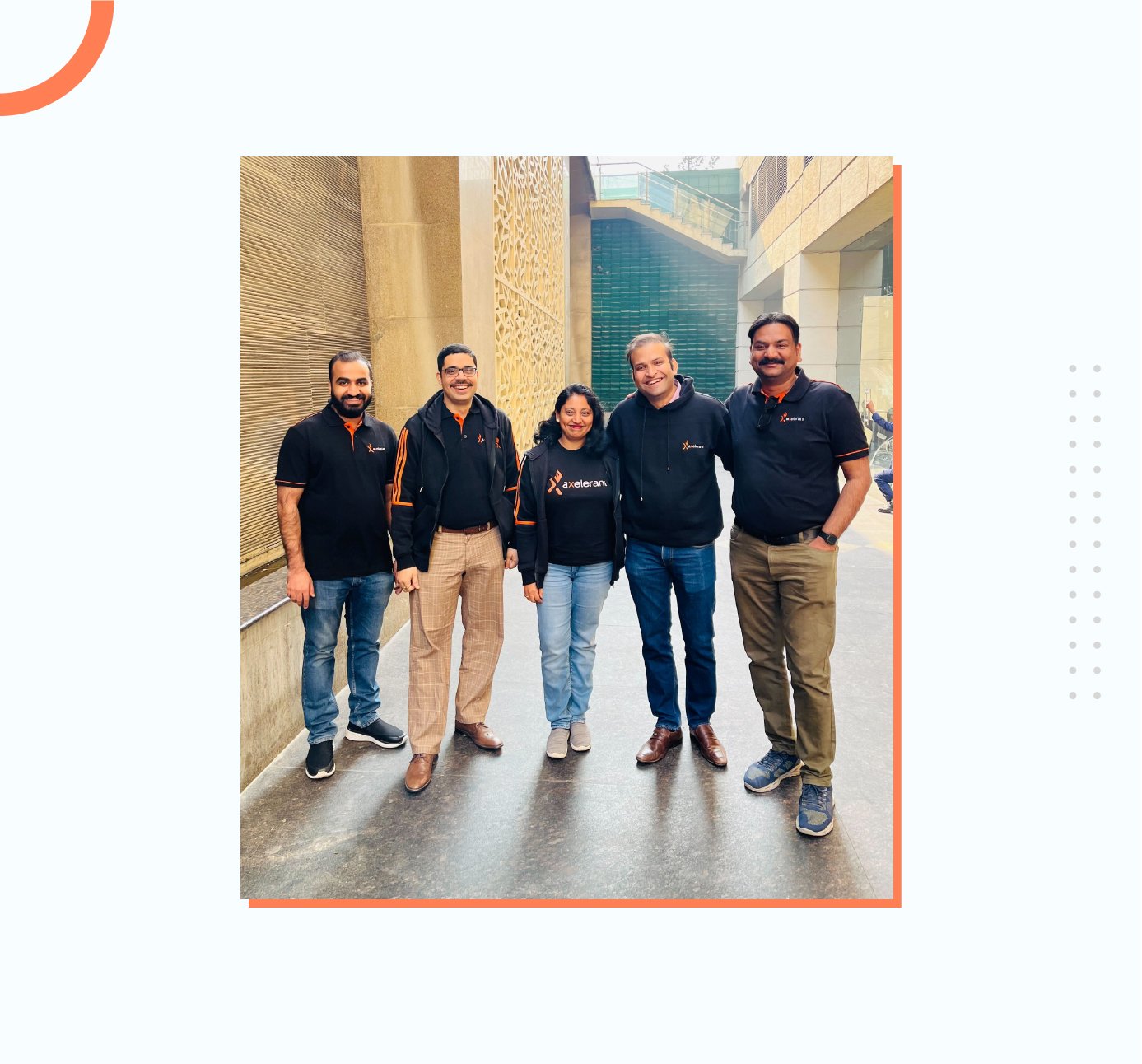 Abhishek would meet with the client, learn about their requirements, and chart a path to making this digital transformation happen.
What Does A DXP Consultant Do?
A DXP consultant is an expert collaborator, researcher, explorer, planner, and adventurer.
Let's take Abhishek's role as an example.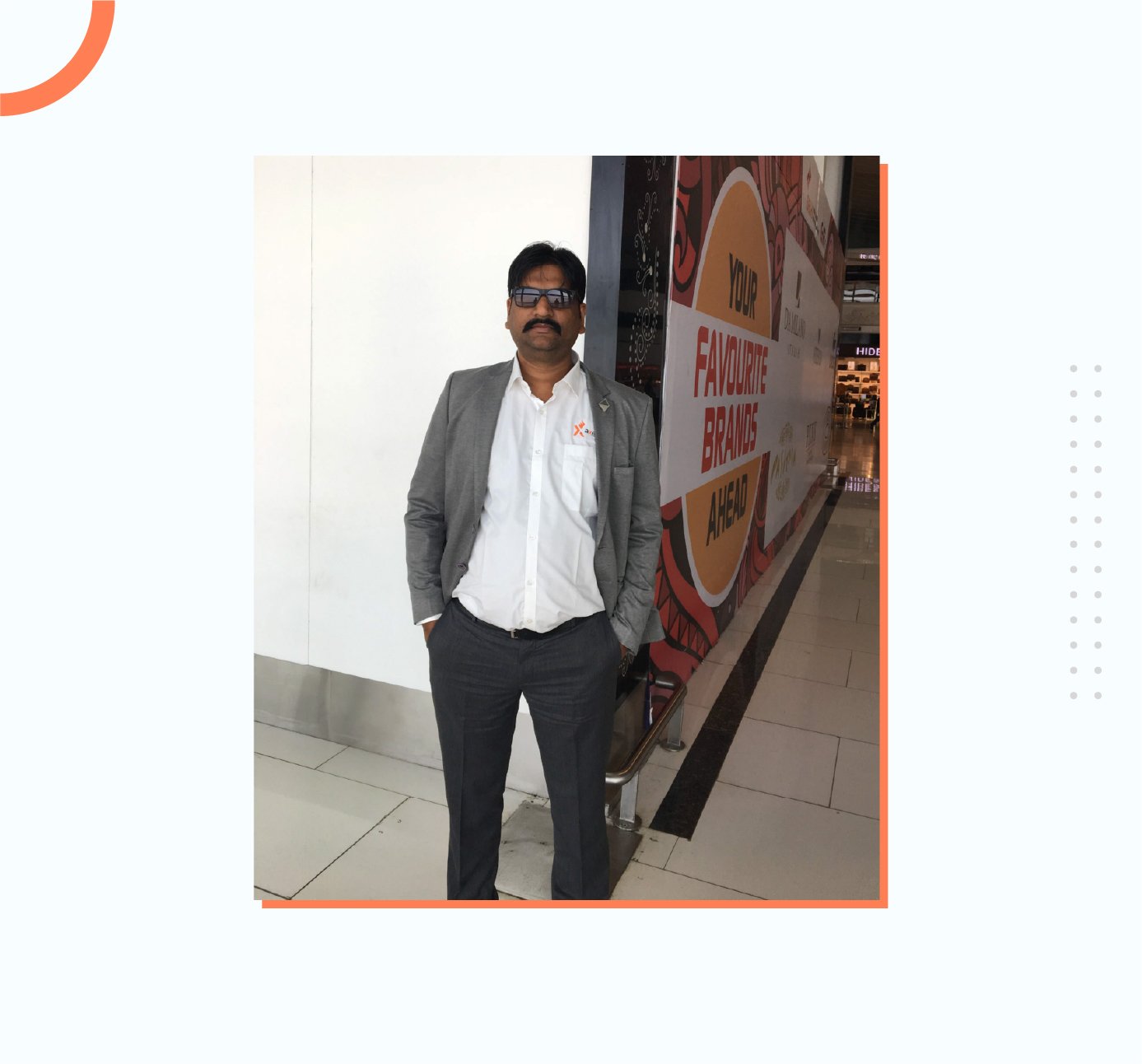 He is a trailblazer when it comes to projects.
When the sales and pre-sales teams find opportunities or RFPs (requests for proposal), he goes through the prospective client's requirements.
Based on the requirements, he works with the sales, pre-sales, project managers, and workforce management teams to plan the best solution for the client's needs.
The solution depends on several factors on what we can deliver and by what time, some of which are:
The technology or platform for the digital experience
Team members' availability who have experience with the selected technology or platform
Budget constraints
Project timelines
Culture
Management style
"The objective here is to find the most efficient solution for the client," Abhishek explained.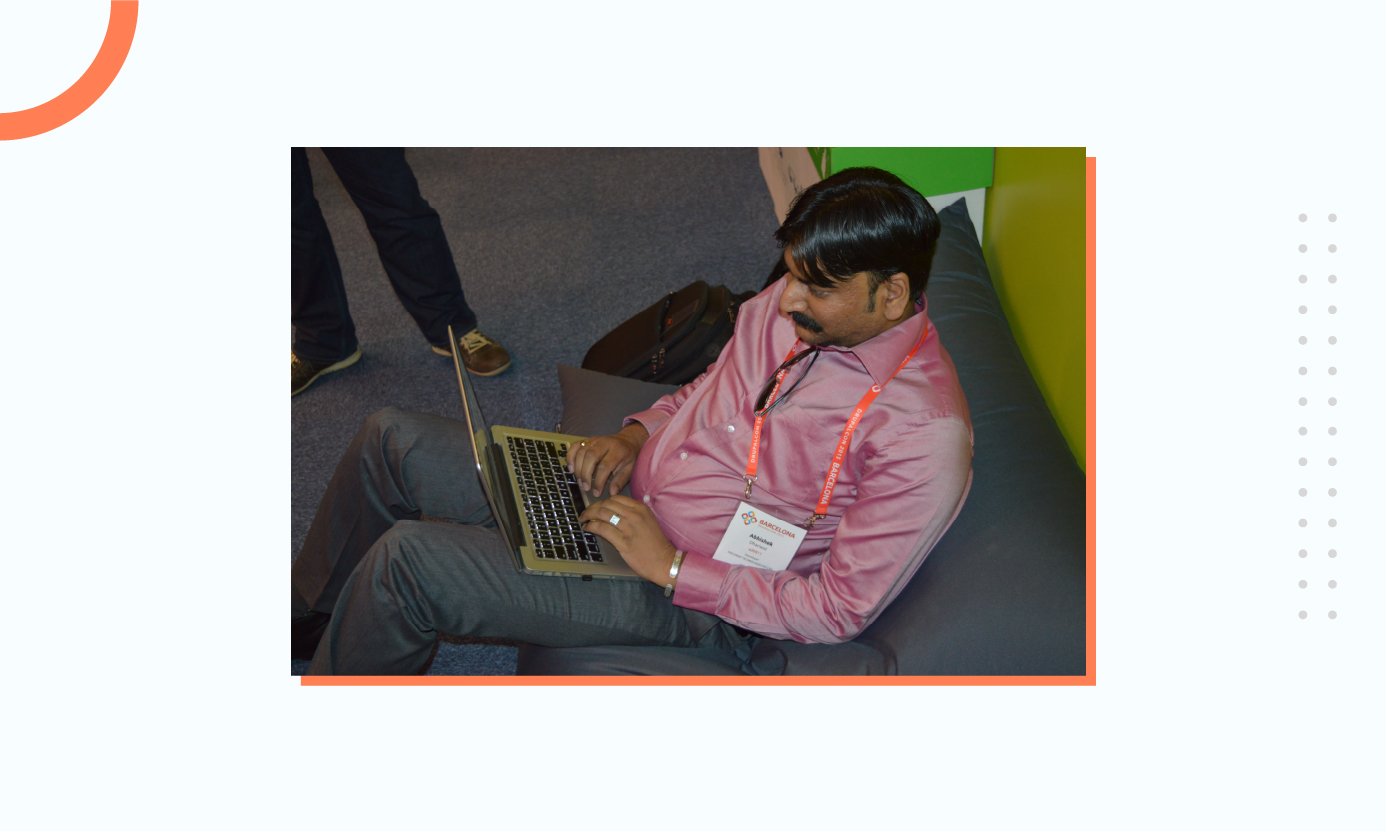 Once everything is in order, the organization submits the project proposal to the client and waits for their approval.
Once approved, Abhishek briefs the delivery team about the project expectations and guides them whenever necessary.
As work progresses, he also ensures that everything goes as planned.
How Does One Become A DXP Consultant?
People from varying web development backgrounds can become DXP consultants.
Typically, people with at least eight years of experience—who have been through "the trenches"—may gradually grow towards this role.
And it takes wisdom and a passion for learning and exploring to thrive in this role.
Abhishek started his journey freelancing as a Java developer.
At 27, he forayed into PHP, then Drupal.
He started his agency and bagged heavyweight clients like Canon, EOS, Delta Air Lines, and Quantum.
He then got a job as a technical lead in a Pune-based company.
Over the years, he held various positions in different companies: Drupal developer, senior Drupal developer, lead technical architect, etc.
The only thing constant in a DXP consultant's journey is their variety of experiences in various technologies and platforms.
Are There Any Certifications To Become A DXP Consultant?
Several components and integrations must blend seamlessly to create a good digital experience.
So one can't master this role with a single certification.
Based on the platforms and integrations a consultant would prefer to work with, they can focus on strengthening these components.
DXP Vendor Certifications
Consider getting certified in specific DXP platforms such as Adobe Experience Manager, Acquia Digital Experience Platform, Salesforce Marketing Cloud, etc.
DXP-specialized training programs on DXP architecture, personalization, content management, analytics, and integration can be valuable, too.
CMS Certifications
DXP consultants often incorporate content management. So obtaining certifications in popular CMS platforms—HubSpot, WordPress, Drupal, Acquia, etc.—is a bonus.
Digital Marketing Certifications
Digital marketing is increasingly becoming inseparable from DXP.
Mastering these concepts will help consultants create more personalized features and experiences.
Certifications in Google Ads, Google Analytics, or HubSpot Inbound can help.
Web Development Courses
DXP consultants need solid web development skills.
And most would have years of coding and development experience before getting into this role.
But exploring new web development technologies is part of their job.
Courses in front-end development (HTML, CSS, JavaScript) and back-end development (Java, Python, PHP) languages can help one get a better footing.
UX And Design Courses
UX stands for user experience.
And user experience is at the core of the entire digital experience journey of a product, system, or service.
Courses on UX, information architecture, and interaction design will help in understanding the best practices for crafting a lucid digital experience based on the following:
Ease of use
Accessibility
Efficiency
Visual aesthetics
Emotional satisfaction
Why Did Abhishek Choose This Path?
As a Tech Lead for a Singapore-based company, Abhishek was responsible for the performance optimization of their digital assets.
"I was responsible for the whole web stack, which includes the front-end, back-end, database—everything," he shared.
This experience gave him a birds-eye view of how projects take shape, from incubation to delivery.
"After that, I looked for a role where I could continue to do that, but for different and challenging projects. So that I keep learning and exploring new territories," he said.
And that's when he met Axelerant's Director of Digital Experience Services, Prateek Jain, in December 2022.
And they discussed the possibility of joining Axelerant as a DXP consultant.
"It came to me just when I was ready to take that leap," Abhishek said.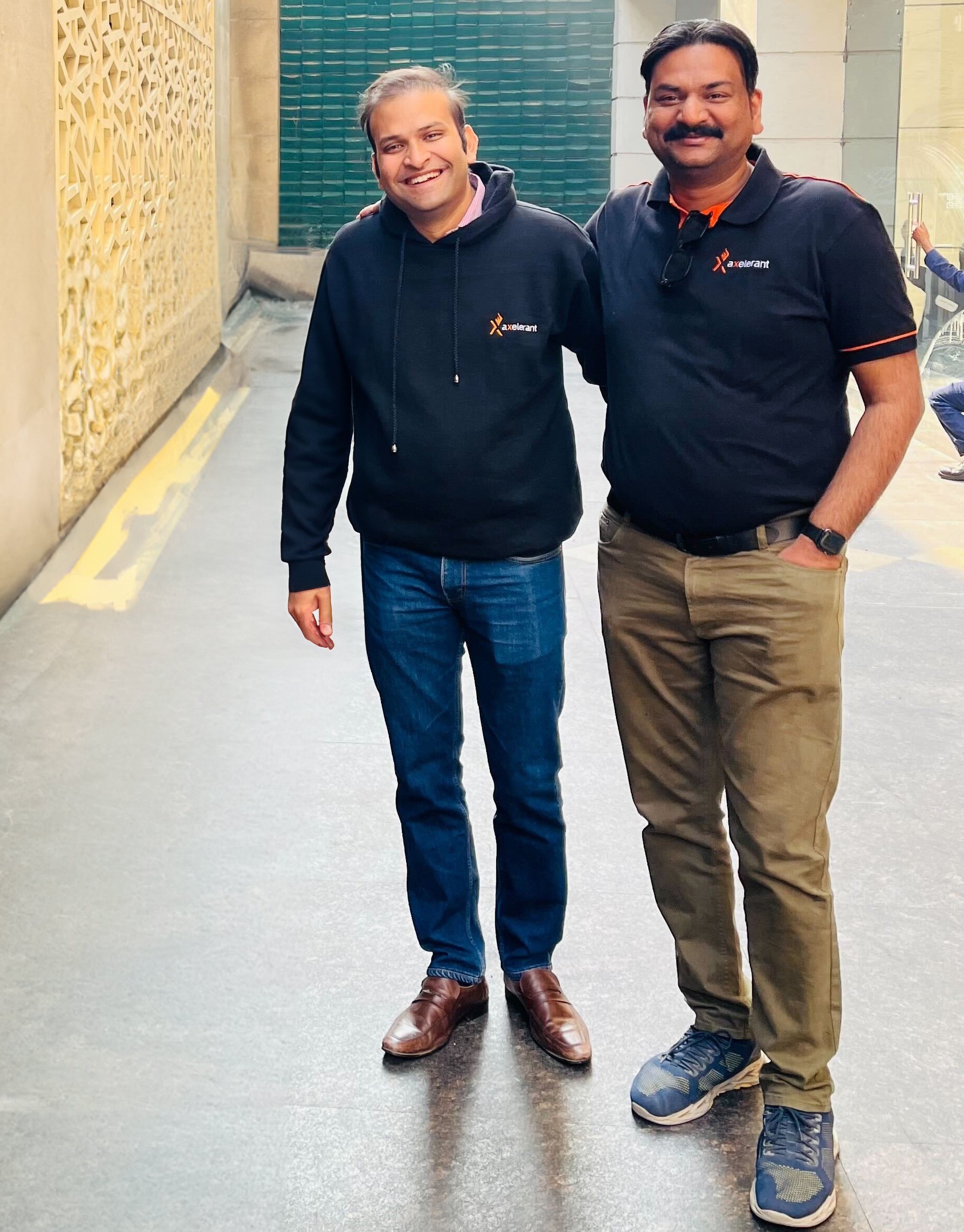 What Makes DXP Consultancy Rewarding For Someone With Two Decades Of Experience?
Abhishek was in a tough spot.
What does growth look like for someone who has already written hours of code, created challenging modules, led large teams, collaborated with big-ticket clients, and delivered projects from inception to completion?
He had to figure it out for his own sake.
"I didn't want to get left behind. I had to grow beyond what I already knew," Abhishek said.
What he needed more than anything was—freedom.
Freedom to explore newer technologies.
To tread on uncharted territories, experiment, and learn new things.
"As a DXP consultant, you're the captain of the team. You look for new technologies and work with stakeholders to bring them into the organization. And you continuously learn new things," Abhishek shared, his eyes glinting.
During our conversation, he received an urgent phone call that he had to take.
After hanging up, he explained that the call was from a partner agency collaborating on a project.
"As a consultant, I have to find and onboard partner agencies who share similar work culture and values," he explained.
Why Become A DXP Consultant At Axelerant?
In 2020, Abhishek left Axelerant after working here for eight years.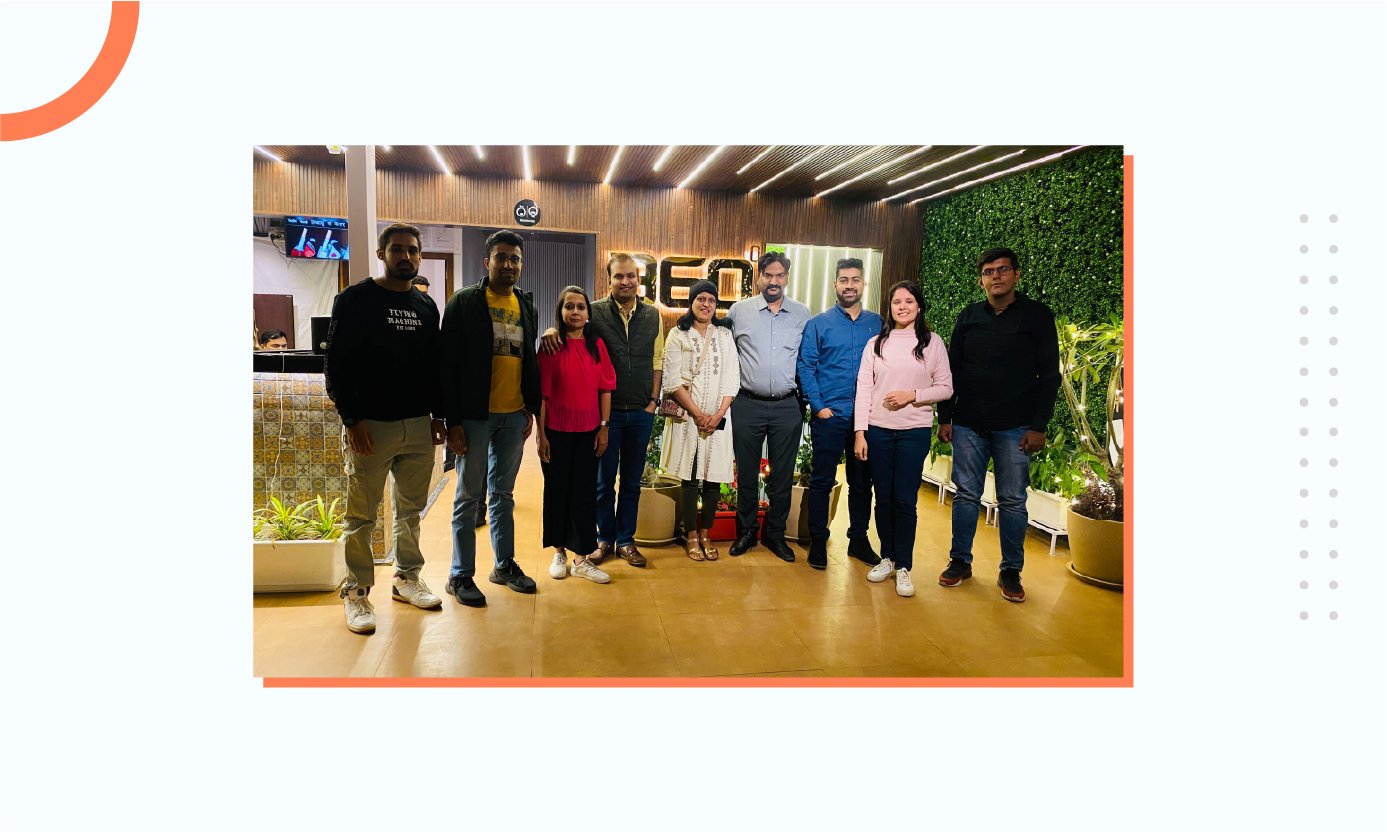 "I wanted to pursue some other avenues of growth at the time. It made sense to explore my options," he shared.
But in most places, he found the same thing.
"There's very little scope of experimentation and growth. You are expected to do the same things, and after a while it gets monotonous," he said.
Because We Push The Boundaries With Our Work
We have been long decade-long partners with Acquia.
And we've been integrating our Drupal capabilities with Acquia DXP tools (Acquia CMS, Cloud Platform, Site Studio, etc.) to deliver projects for clients like Doctors Without Borders, the UN, the University of East London, etc.
"At present, we are working on getting team members certified in Acquia Personalization," Abhishek shared.
He recently got certified in Segment.io CDP (customer data platform) as part of a broader effort to make Axelerant a one-stop Acquia services provider.
"We are also working to bring in Acquia DAM (digital asset management) through training and certifications," he shared.
The DXP team also integrates expertise from other platforms like Salesforce and Mautic.
"We are also in the initial stages of developing our capabilities in building headless ecommerce platforms through Contentful," Abhishek said.
My next question was unusual for someone knee-deep in tech.
Why is Axelerant exploring so many technologies and platforms?
After a moment of careful consideration, he replied:
"So that we can provide the best solutions for our customers. And to keep growing as individuals."
Ensure That People Have The Means And Culture To Grow
Culture is everything in a company.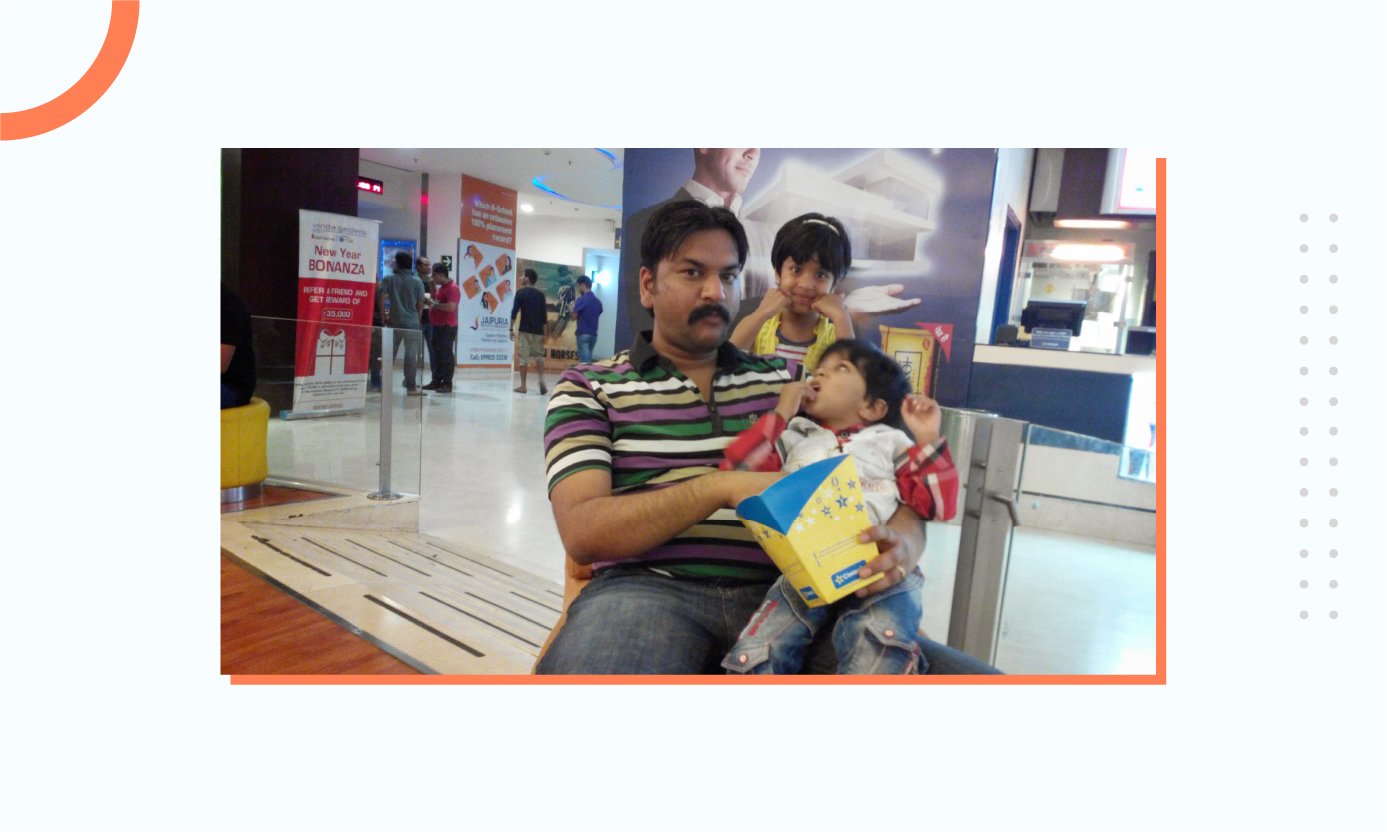 Without a supportive culture, things will go sideways eventually, no matter how exciting the work is.
"I've spent ten years at Axelerant and eight years of my career in other companies. I can authoritatively say that this is the best culture I've ever seen. Continuous learning and experimentation are built in the way Axelerant functions," Abhishek shared.
The generous education allowance shows the importance we place on our people's growth and learning.
Thank you @axelerant for giving the Education Allowance policy, which covers Kindle that inspired a lifelong love of reading. At present scanning, my favorite book "Becoming" by Michelle Obama 📚📱#lifeataxelerant #axelerant pic.twitter.com/FYqrQdYy84

— Nikita Jain (@Nikita_JN) May 17, 2022
Every team member has a performance coach to help them through their professional and personal challenges.
The Workforce Management team works with team members to help them decide their career paths.
And directs them to real work opportunities within Axelerant to explore their options.
And Aren't Afraid Of Experimentation
Fail fast, learn, and implement your learnings.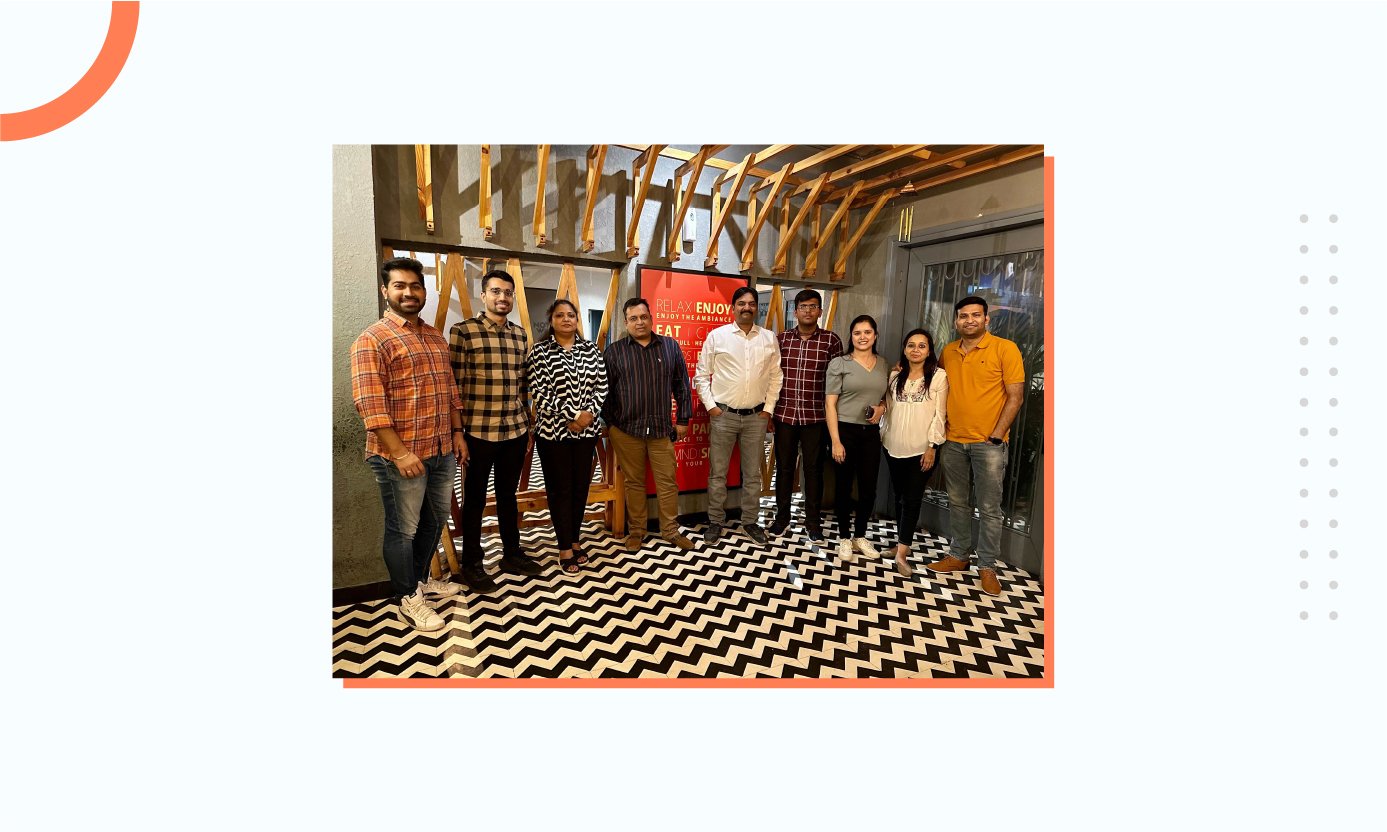 That's our mantra and a crucial part of our core value of enthusiasm.
"I feel fulfilled in this role. There's no restriction or compulsion. I can explore freely. Like currently, I'm exploring microservices architecture," Abhishek said.
He believes anyone looking to become a DXP consultant must be courageous about experimenting, failing, and learning.
And still, have what it takes to take things forward.
"I'm fortunate to have that empowering culture. And I see this trait in every team I interact with," he shared.
About the Author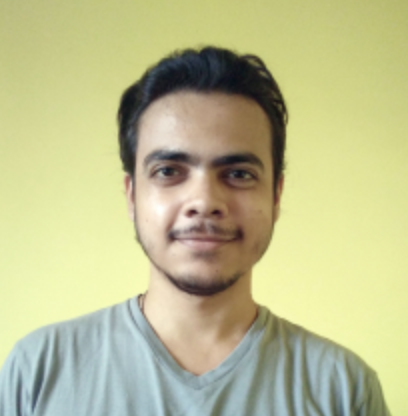 About the Author
Rohit Ganguly, Content Marketer
Rohit is a content marketer first and a YouTuber second. He loves to interact with animals, feed them, clean his apartment, and spend time with friends and family. Curious by nature, he also enjoys literature, movies, meditation, and calligraphy.