Looking for a salesforce development agency?
Our Salesforce development service area has strong technical leadership with years of Salesforce engineering experience. We offer innovative solutions that meet and exceed expectations by working with certified experts. We help our clients with cross-cloud harmonization to reduce costs and supercharge productivity on the Salesforce DXP.
Our consultants can help integrate businesses and utilize AI to build automated processes and intelligent workflows. These experts bring technology, data, and insight together to deliver faster and superior digital experiences.
Find the right mix of solutions
With Axelerant
Our capabilities span across:
01

Marketing Cloud
We help organizations develop leads, win customers, deliver sales, and nurture existing customer relationships while increasing ROI and efficiency. We know what it takes to personalize every moment across mobile, social, email, and more.
02

Commerce Cloud
Our expertise in commerce cloud implementation can help you reduce costs, increase sales, and adapt quickly. From creating a seamless ordering experience to intelligent optimization throughout the customer journey, we can help you get value fast on a platform trusted by industry leaders.
03

Sales Cloud
With our expert Sales Cloud implementation, maximize your efficiency and access better automation and data. Win more with AI and intelligence that brings efficient growth across sales channels, provides insight on pipeline health, and helps make data-driven decisions such as identifying Next Best Actions.
04

Community Cloud
Leverage business integration, personalization, customization, branding, and Lightning Bolt to create communities that allow you to build communities, create rich customer experiences, grow partner sales, and empower your employees.
05

Service Cloud
We can help you raise your ROI, loyalty, retention, and revenue from each customer by leveraging data and insights. Using our customized Service Cloud offerings, you can personalize engagement with AI, scale service processes with automation, and empower self-service through intelligent chatbots.
06

Health Cloud
With Health Cloud, combine clinical and non-clinical data to automate processes, improve cross-team collaboration, scale customer-first experiences, and enhance sales. We can help you get the most out of this configurable and secure platform.
07

Integration
Integrate Salesforce with third-party tools to tailor-made solutions that suit your unique business needs. Whether you require integration of Sales Cloud with Pardot, Marketing Cloud, Kantata, ERP, or telephony integrations, we can help you leverage any toolset.
Here's How We
Deliver Value

Case Studies
Featured Work

Know how Axelerant, alongside, Configero helped a large Fintech solution provider to migrate Salesforce packages
Read Case Study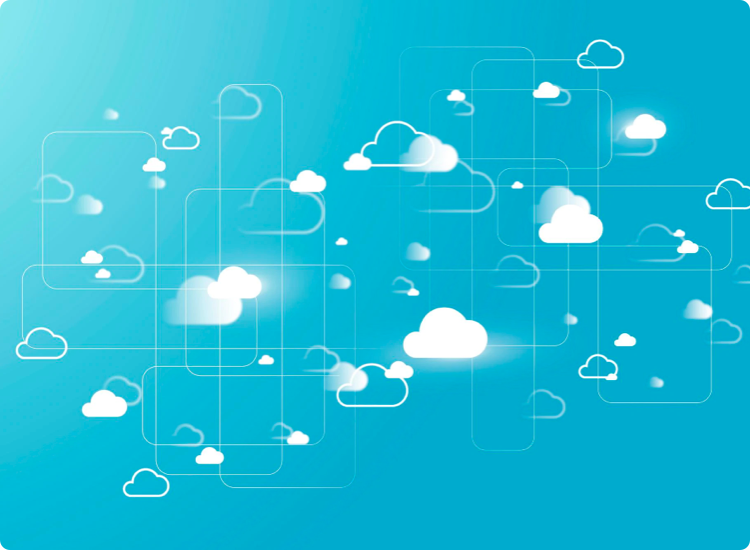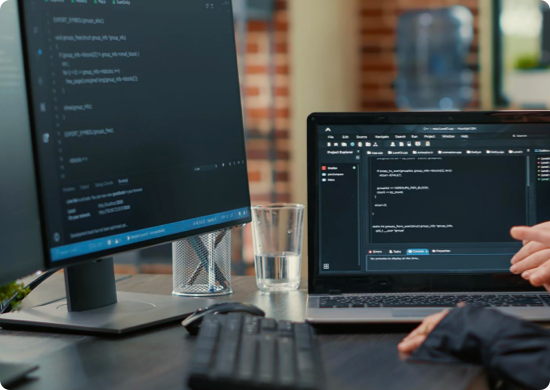 What we offer
Axelerant's Salesforce Offerings
01
Salesforce Cloud Implementations
Our domain expertise coupled with process excellence can help you maximize business value for Salesforce implementations such as Sales Cloud, Service Cloud, Marketing Cloud, Commerce Cloud across business needs.
02
Custom Salesforce Solutions
We have proven enterprise application development experience to build bespoke solutions quicker that fits your organization's needs and can help you move from ideation to launch by building custom solutions based on Salesforce Platform.
03
Mobile App Development
We help build native mobile apps and mobile-first enterprise applications that are agile, accessible, and yet full-fledged for organizations that are on the move to make business processes mobile-ready.
04
Migrations
With our CRM expertise and real-world migration experience, we help migrate any CRM platform, business data, modules, and add-ons to Salesforce CRM, seamlessly leveraging automated toolsets.
05
Integrations & Analytics
We have significant experience extending Salesforce solutions by connecting with third-party applications and our data analytics excellence can set you up with forecasting, predictive analytics, AI-based reporting, and generate business insights with Einstein.
06
Salesforce Consulting
We help clients adopt Salesforce technology aligning with their business needs. We also help audit existing implementations to bring efficiencies and transform business processes.
Very happy with the team. They are all hard working and competent. I also like that they were able to work flexible hours for us.

Alex Sartogo
Vice President Technology
Get in touch
Send us a message and connect with one of our brand consultants to find out exactly how we can help you.