Introduction
When answering what issues a Digital Experience Platform can solve, there is a lot of noise, and everybody's an expert. From solving customer problems to boosting marketing efforts, DXPs are portrayed as the one-stop solution that all businesses need.
But how accurate are those claims when it comes to Salesforce DXP?
Salesforce has proved that it's the #1 CRM for growing businesses. But a DXP is expected to deliver more. A DXP should enable businesses to adopt a proactive approach to sales, marketing, commerce, and other efforts. Can Salesforce DXP help with that and solve major business challenges?
Find out the answer here.
Understanding Salesforce DXP
Gartner defines DXP as an integrated and cohesive technology that enables the composition, management, optimization, and delivery of digital experiences. This is done through multiple customer journey touchpoints.
A composable DXP achieves this by getting rid of technology silos. It provides organizations with a central hub through which it becomes easy to create, manage, deliver, and optimize experiences driven by content and data across all channels.
To achieve this, DXPs pack a lot of functionalities into a single system. It combines several popular technologies, including personalization tools, Customer Data Platforms (CDP), Customer Relationship Management (CRM), and Account Engagement.
At the heart of Salesforce's solution is Community Cloud. It seamlessly delivers the core CRM data to help build deeper customer relationships and boost brand loyalty. The data also helps with consistency to ensure the organization continues to deliver relevant personalization and messaging. This allows Salesforce to deliver a full DXP experience by combining:
This is why Salesforce was named a leader in the Gartner Magic Quadrant 2022 for Multichannel Marketing Hubs for the fifth consecutive year. Salesforce provides the connected experience that customers expect by combining its amazing UX, native data, and streamlined business processes.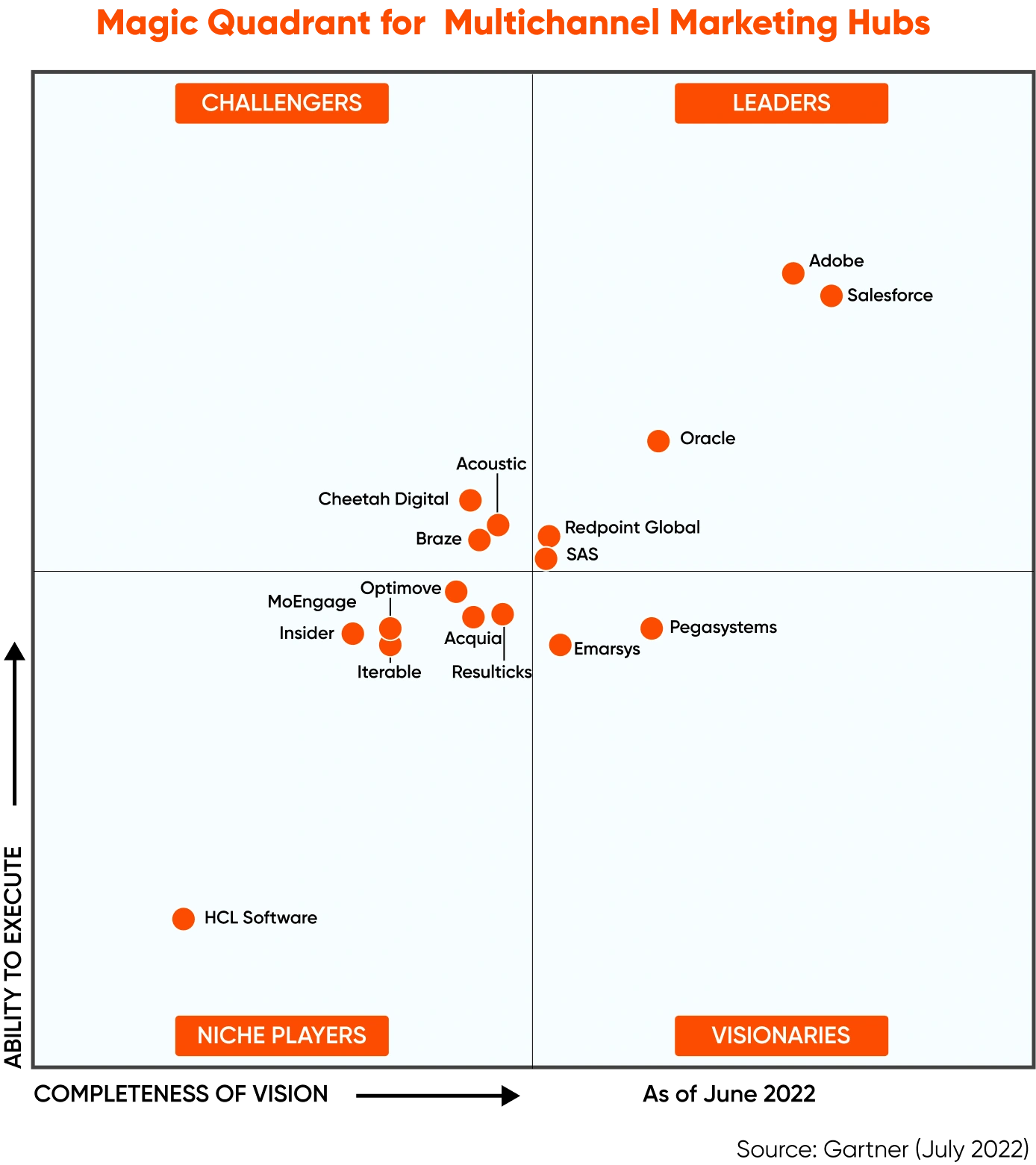 Salesforce DXP Solutions
Salesforce DXP provides a few key solutions that help resolve critical business challenges. These key solutions are:
Sales Cloud
Sales Cloud is an all-in-one platform that enables every sales rep to be more efficient. AI, automation, and analytics power it to allow organizations across industries to connect easily with their customers.
Sales Cloud performs a powerful role in improving the effectiveness of sales teams within the financial sector by enhancing their coaching and strategic collaboration. Healthcare providers can also easily manage patient communication and build trusted relationships across multiple channels by employing this AI-powered solution.
Customer Service
Salesforce can also solve issues like customer dissatisfaction, productivity, and increased costs. Organizations can embed Salesforce knowledge to provide customers with everything they need at every journey stage, from onboarding to long-term loyalty. A recent survey has revealed that customers prefer more online engagement with organizations.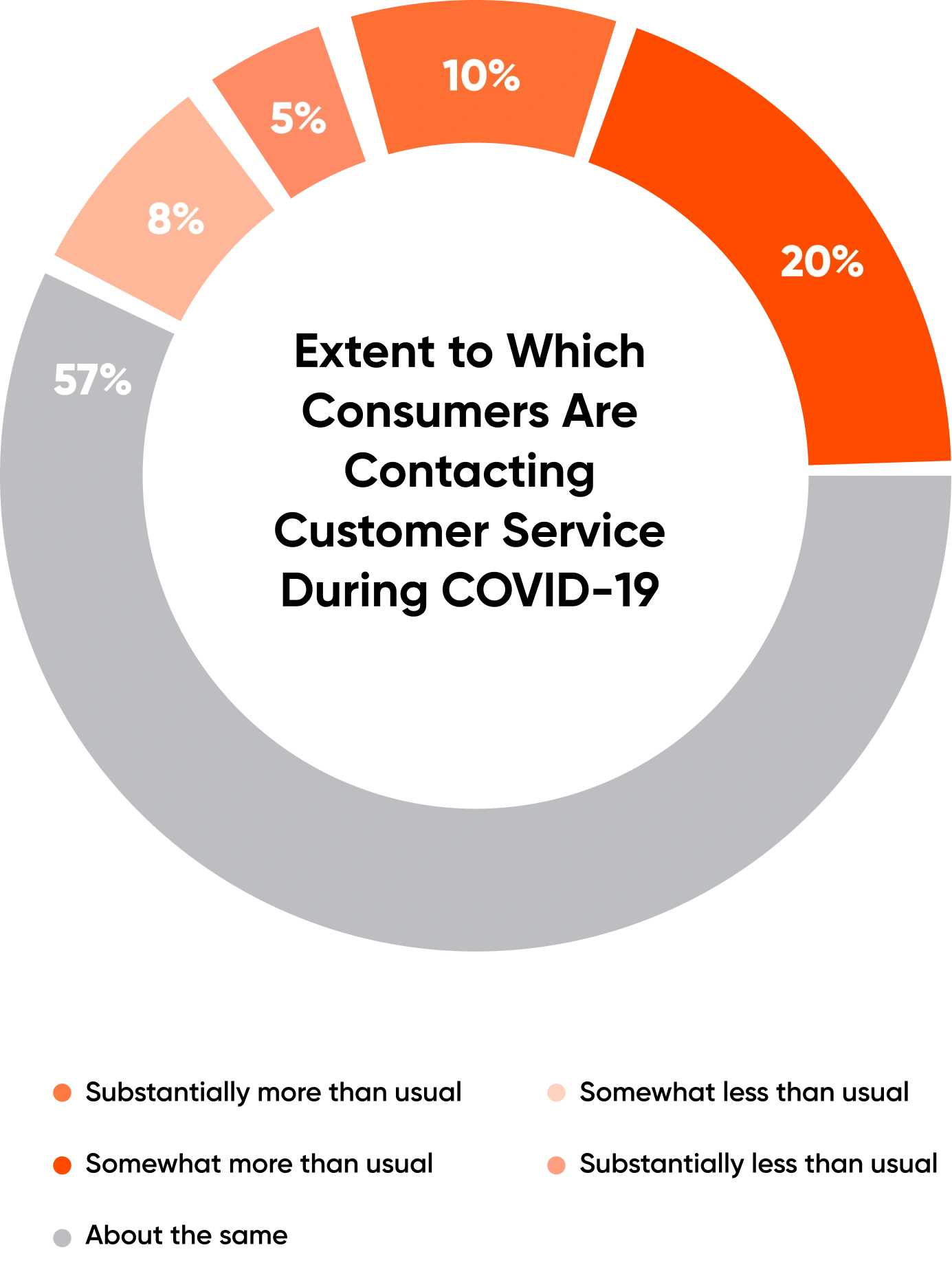 Salesforce enables businesses to facilitate this engagement and help manage account information by integrating processes and data from several sources. It also makes creating engaging online forums for customers to solve each other's issues easier.
Partner Relationship Management
Salesforce enables organizations to solve onboarding channel partners' issues and boost partner-generated sales revenues. It uses the Partner Central template to simplify partner sales recruitment, onboarding, and management. This is integral as, according to a report by Salesforce, businesses bring in 35% of their revenue from indirect sales.
Salesforce DXP also uses distributed marketing, deal registration, lead distribution, market development funds, and other features to enhance partner satisfaction and improve revenue. Organizations can customize channel structure with programs and levels for optimum channel management.
B2B and B2C Commerce
What if an organization needs to get to the market quickly, generate revenue fast, and work with a mobile-ready storefront? Salesforce DXP can help in that case by establishing a successful user experience for any commerce model. This will allow customers to combine effective self-service and order from any device at any time.
Businesses can maximize their online growth by using easy-to-use ecommerce features tailored explicitly to B2B and B2C commerce. On top of this, it also makes ecommerce interaction seamless, relevant, and connected by customizing the B2B and B2C ecommerce site to the specific industry.
Headless Commerce
Headless Commerce offers brands freedom of expression to build whatever and however, they want. It enables brands to enrich the customer experience at a lower total cost of ownership with scalable commerce APIs, developer efficiency tools, AI-powered personalization, a Progressive Web App storefront, and a proven partner ecosystem which helps to:
Launch new web experiences quickly
Innovate at the speed of your customers
Choose a personalized front-end path
Marketing Cloud and Pardot (Account Engagement)
Marketing Cloud helps organizations grow relationships and revenue with flawless experiences from ad to account, social to service, and email to ecommerce. It is best suited for transaction purchases that happen across several marketing channels. This is why the Marketing Cloud is also known as a B2C marketing tool.
Pardot, on the other hand, powers marketing and sales success by enhancing alignment between teams and nurturing new leads. This solution is primarily used in industries with long sales cycles and multiple decision-makers. Because of this, Pardot is also known as a B2B marketing tool.
Salesforce Digital Experience App (CMS)
Salesforce CMS is a hybrid CMS, which means teams can create content in a central location and syndicate it to any digital touchpoint. This solution works irrespective of whether Salesforce or another system powers the experience.
External Apps And Portals
What if templates are not enough for launching a personalized digital platform? In that case, the Lightning Experience Builder of Salesforce DXP can help build a custom experience with more functionality and specialized apps for the ecosystem. Organizations can also create customized experiences with additional platform capabilities like custom objects, API calls, and storage of files and data.
Issues Solved By Salesforce DXP
Organizations across the globe can use Salesforce DXP to solve several business challenges.
Routine Challenges Faced By Sales Reps
Sales reps often need a 360-degree customer profile that will provide them with knowledge about their customers, boost sales, and reduce overload. This information is usually all over the place, making things difficult. Salesforce DXP solves this by providing insight into customers' purchasing habits, previous transactions, and more.
Flow: Sales reps can also automate several routine tasks by setting up alerts, templates, and notifications.
CPQ: Salesforce CPQ makes creating, managing, and sending quotes easier. The quotes templates can be used to customize the quotes to reflect the organization's products and services.
Event & Task Management: Task notifications in Lightning Experience allow sales reps to remember tasks on their to-do lists easily. Email alerts within Salesforce Classic and Lightning Experience can be associated with workflow rules, entitlement, and approval processes.
Salesforce also suggests a few troubleshooting tips to help teams reach their sales goals.
Longer Sales Cycles Due To Ineffective Communication
According to Salesforce's State of Sales report, 25% of sales reps consider shortening the sales cycle as one of the key objectives. Salesforce Sales Cloud helps sales reps achieve this goal by allowing easy conversations with prospects through their preferred mode.
With the help of Salesforce DXP, access to social network profiles can be established for different accounts, contacts, and leads. This will ensure that sales reps can serve customers and prospects more efficiently.
For example, sales reps can use Salesforce Classic to access Twitter, Facebook, and YouTube to gain insight into the prospects. Leveraging these social media tools will ensure that sales reps can send targeted emails, offer short-term discounts, and push deals that are valuable to prospects.
Inefficient Proposals
There are certain critical issues that sales reps tend to face while creating the perfect proposal. These issues include a lack of collaboration between departments, such as pre-sales engineers, design, finance, and marketing teams taking too much time drafting a proposal or long approval cycles.
Salesforce DXP can help solve these challenges. To boost collaboration between departments, Salesforce can serve as an efficient cross-collaboration tool. The time taken to draft a proposal can also be reduced by using automated templates. Salesforce functionality allows users to come up with revised sales proposals in minutes.
Issues related to proposal formatting can also be easily solved by using Salesforce DXP. The platform functionality allows sales reps to forget about the layout, formatting, and design so they can fully concentrate on delivering the right proposal.
Disjointed Sales Process
Every sales team member and product department may have a different method for handling sales processes. This creates a disjointed sales process. Sooner or later, this ill-organized approach can cause a larger confusion in the organization.
Salesforce DXP helps solve this problem by streamlining sales management through a unified software solution. Salesforce features like Progress Bar, Opportunities, Quotes, Products, and Price Books bring consistency to the sales process.
The Progress Bar helps set a clear map of the sales process. It is available in Salesforce Sales Cloud and enables sales managers to design the process and effectively communicate it to the people involved.
Opportunity records in Salesforce allow tracking of information about deals, different accounts, and the number of potential sales. This also makes the sales process more transparent for a sales manager. Other team members can use opportunity records to collaborate and create great-quality proposals.
Communication Gap Between Marketing And Sales
According to a report by Salesforce, top marketers closely align with sales teams to generate excellent results. But what if there is a communication gap between the teams?
The lack of communication between marketing and sales leads to poor performance. It hampers the effective collaboration between team members who often tackle related issues vital for success.
Salesforce DXP integrates the Sales and Marketing Clouds to ensure closed-loop reporting between the teams. In this environment, both marketing and sales departments get a full view of every customer interaction.
This solution allows marketers to keep up with the information on the sales team efforts, update lead status and revenue numbers, and identify winning marketing channels that generate the best conversion metrics. This solution makes it easier for the sales team to view the history of every lead activity on the website. Alerts are available to the sales team that enable them to develop quick follow-up strategies and hooks for starting the first conversation.
Handling Customer Information
An organization's biggest challenge is managing customer knowledge and insights. Coping with such sensitive and confidential information can be quite challenging, but Salesforce DXP helps ensure that the data is safe and can also be found quickly with a few clicks.
Lack Of Personalization
Building a DXP is a challenging endeavor. It should be made with flexibility and the organization's goals in mind. Salesforce DXP is a composable system that recognizes the importance of different business dimensions and the need for providing flexibility and personalization to the organization.
Organizations can utilize the Salesforce framework to develop a DXP that suits their business needs. This allows the organization to do more and easily incorporate different functionalities.
Issues Faced By Marketing
Reports suggest that 52% of consumers will likely switch brands if an organization does not provide personalized communication. Because of this, marketers need to be able to deliver a personalized customer experience.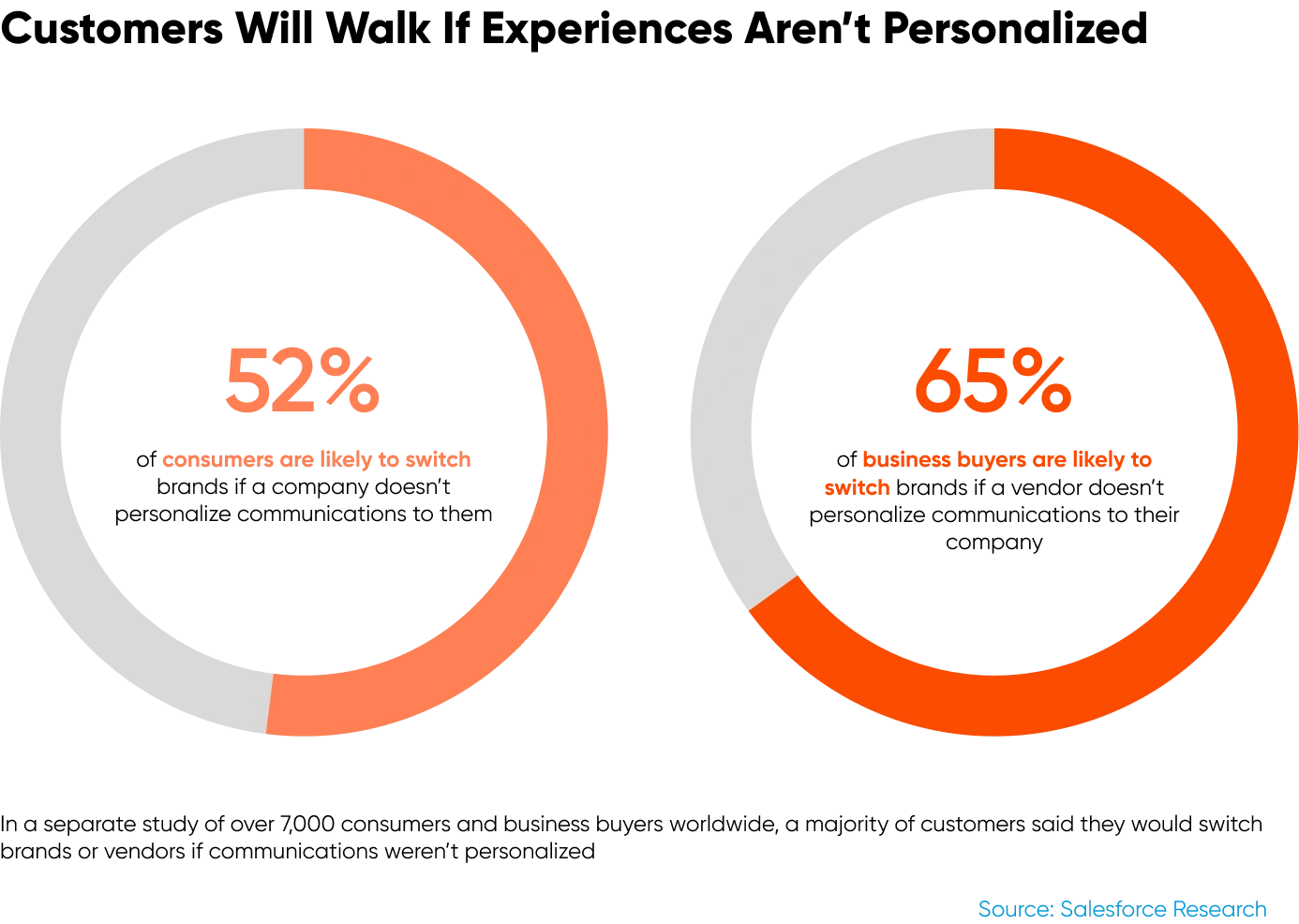 This can be done by implementing a consistent message across all marketing touchpoints. Salesforce DXP enables this through its CRM and Marketing Automation. It allows marketers to create a single view of each customer with information from all customer touchpoints.
Organizations can leverage CRM integration with different marketing automation software. This will help them keep track of important customer metrics and run personalized marketing campaigns at scale. By utilizing CRM and Marketo integration, marketers can stay ahead of the competition.
Integration with marketing automation platforms like Marketo, HubSpot, and Act-On can allow organizations to market on multiple channels, including social media, email, and websites. It helps marketers automate repetitive tasks and nurture leads with highly personalized content.
Integration with an intelligent CRM can also help spot upcoming leads from sources like email marketing, business cards, and websites. CRM makes it easier to nurture those leads with targeted content and gives marketers the exact steps to nurture them.
Garbled Customer Journey
Every customer goes through several stages before buying a product or service. Sales reps must understand the customer journey. But without a CRM, this information would be analyzed manually, and that can result in a confused or flawed understanding of a customer journey.
Salesforce DXP utilizes a powerful CRM that automatically defines a plan of action to aid the sales rep by notifying the exact steps required to close a deal. This gives the sales team a holistic view and understanding of the customer journey.
Inefficient Customer Service
Customers today don't like waiting around. They want quick responses to their queries, which is not always possible for organizations. This is why Salesforce CRM is an excellent tool for customer service.
It allows easy management of all customer interactions and triggers an email whenever there is an update on a customer's request. It dramatically reduces response time and enables businesses to achieve high client retention. Organizations can leverage CRM integration with various cloud communication platforms to remove communication bottlenecks.
Using Salesforce DXP To Deliver Value
Salesforce DXP comes with a comprehensive package that offers an integrated suite of applications built on one platform, so it's easy for everyone involved in running a business, from sales reps to marketers and executives. It can solve many customer issues and offers the most innovative technology today and state-of-the-art solutions to meet business needs.
But adopting and implementing these solutions is not easy. And this is where the experts at Axelerant can help who helped a fintech solution provider migrate from managed to unmanaged Salesforce packages.
By integrating the systems, the fintech service provider was able to:
Achieve greater efficiency
Save on vendor fees
Reduce dependency on third parties
Simplify the onboarding process for further acquisitions
Schedule a call to learn more about how you can get the most out of Salesforce.
About the Author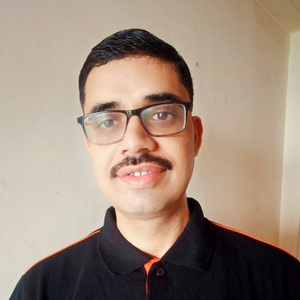 About the Author
Abhishek Tripathi, DXP Consultant
Abhi likes to contribute to society, learns new skills from Trailhead, and when away from his desk, he spends quality time with his kids and helps out his wife and mother. When engaged, challenged, and appreciated at work, he's unstoppable.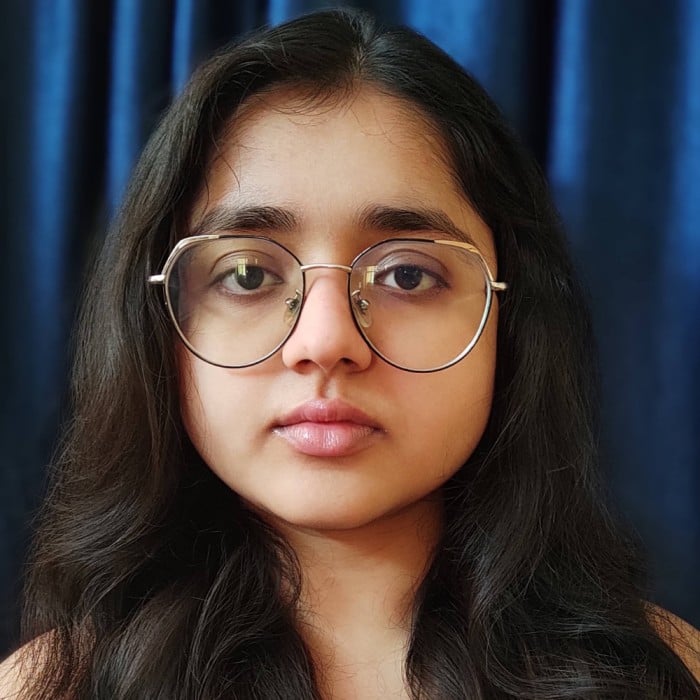 Simran Sethi, Content Marketer
Simran is an avid reader. She is an active runner, who also likes to swim, dance, and sing. For her, the meaning of life lies in the little things. Kindness, passion, and compassion are her life's essential values.