Introduction
Sujatha had spent weeks working on the checklist for everything she was going to bring with her.
She and her husband were going to the US, and their visas were almost finalized.
After 29 days, they would board a flight to California to start a new life.
She had already put in her papers at work last month.
Sujatha had all the time to focus on packing her bags. After all, a month flies by in an eye blink when you're excited.
A Seven-Year Career, Derailed
Axelerant Business Analyst, Sujatha Varadharajan, began working after graduating from college in 2007.
"My father was ill, and my younger brother was still studying. I had to get a job," she shared.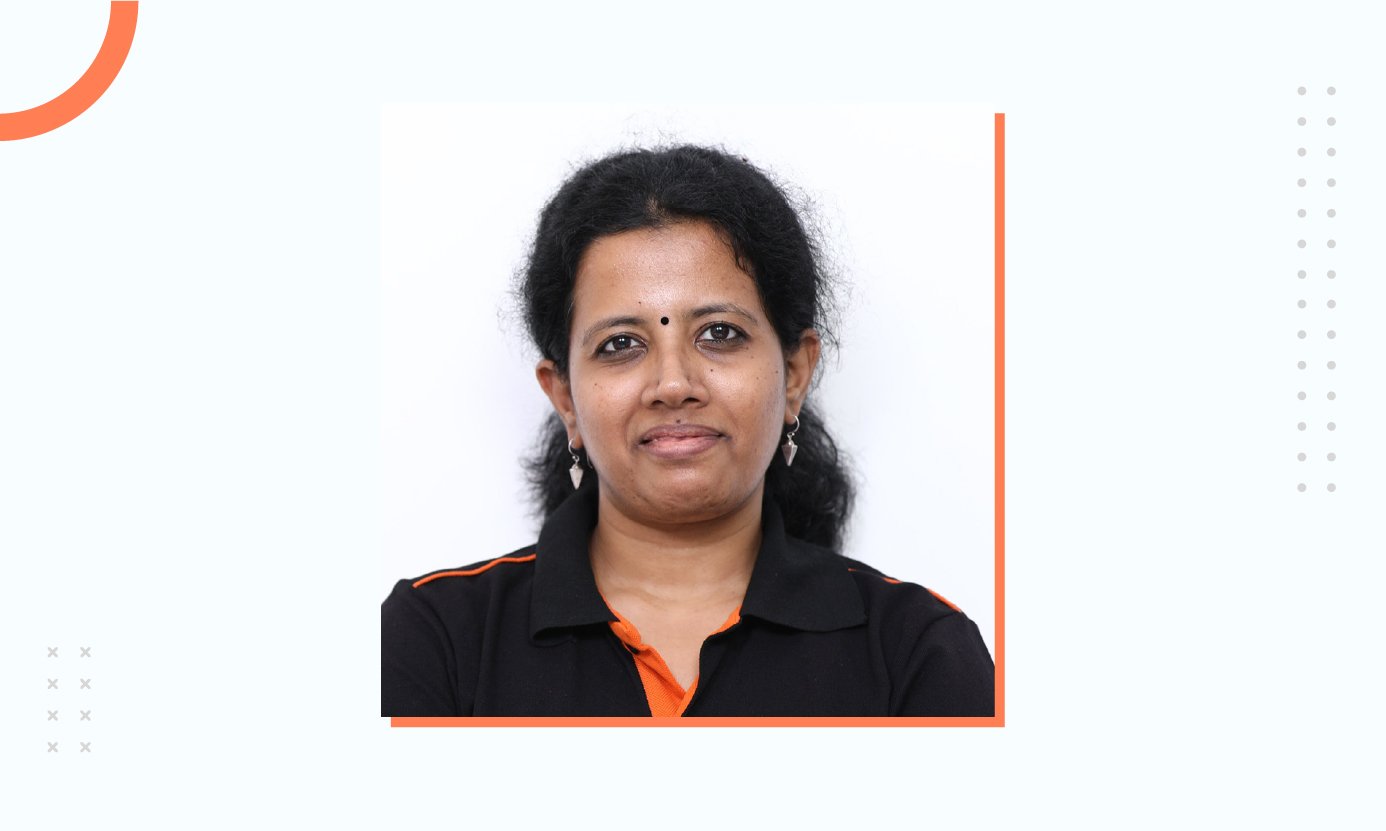 She started as a programmer analyst in a multinational company in Chennai, India.
Her work ensured every software her team produced worked flawlessly.
"It felt nice to be financially independent, and to be able to contribute to family expenses," she recalled.
Sujatha enjoyed her work and did it diligently for seven years.
When many of her college friends married and left their jobs to focus on starting a family, Sujatha found a person who would support her career.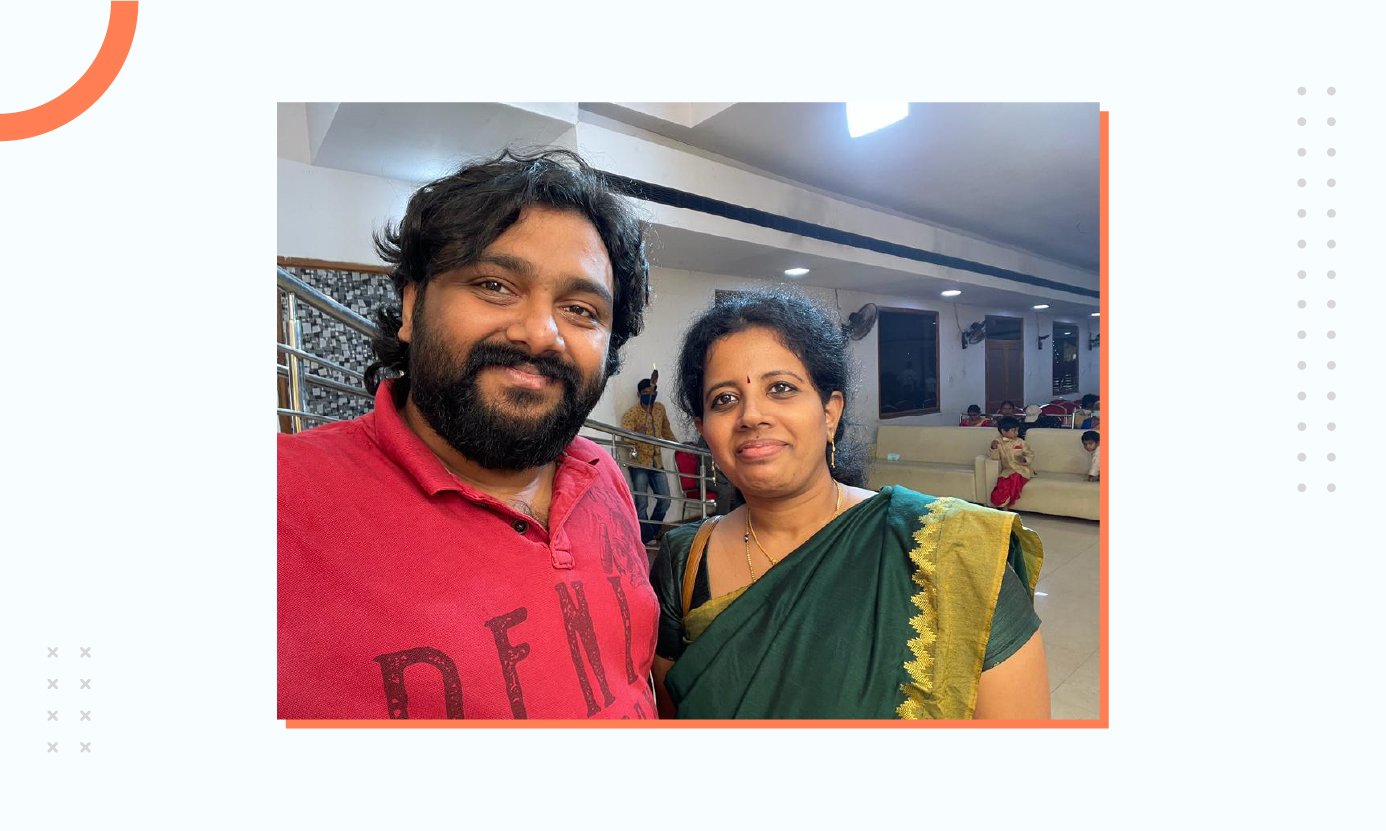 "I put my brother through college. I loved my work, and I loved providing for my family," she said.
Sujatha Never Really Wanted To Take A Break
Sujatha was doing well at her job.
She was a test lead at a project for the Royal Bank of Scotland.
"I was looking to shift to the Netherlands," she recalled.
Sujatha wanted to work on projects with bleeding-edge technologies.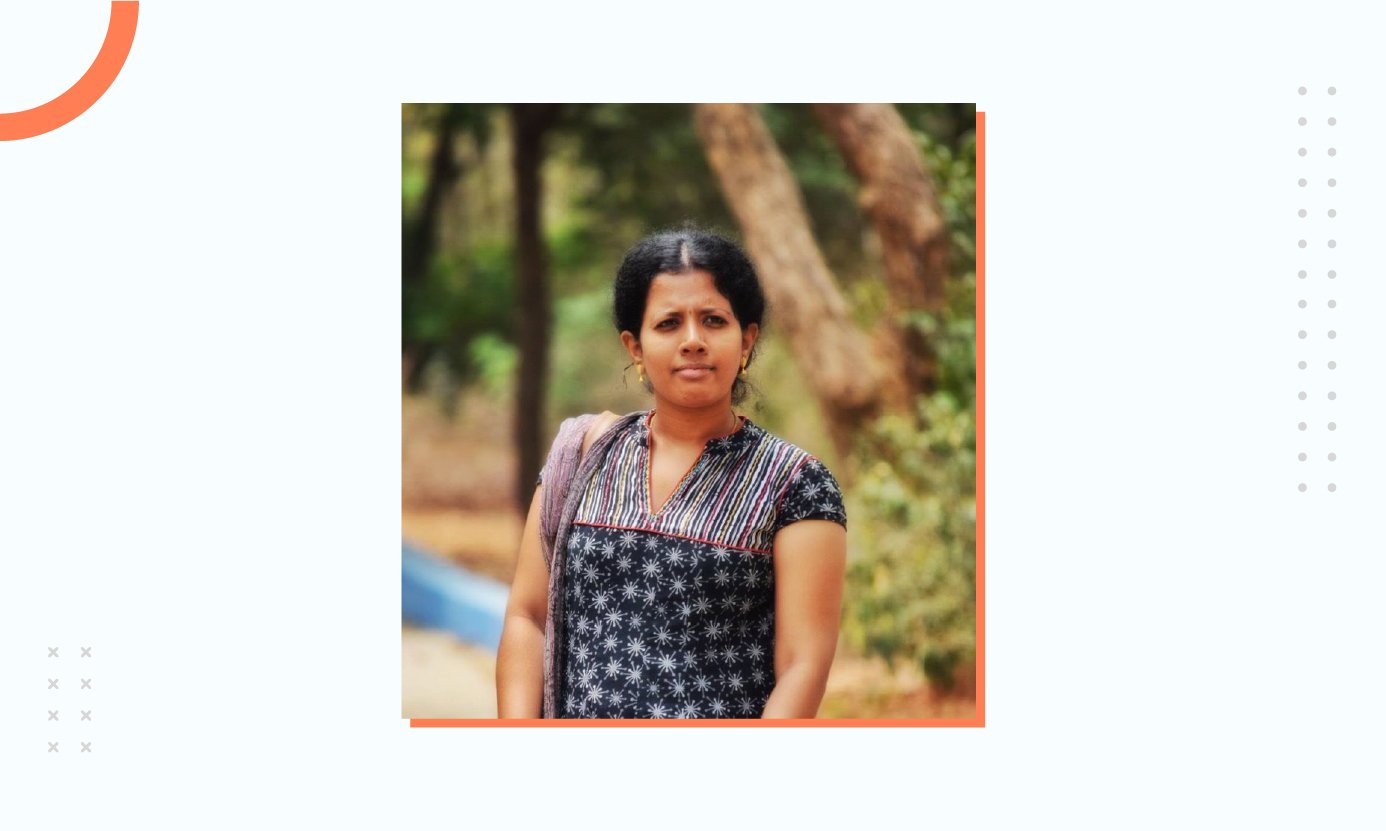 But in 2015, her husband got a work opportunity to relocate to the US.
"We had managed to marry after experiencing some opposition from our families for three years. We weren't going to live apart," she said.
Her husband's job would sustain both of them in the US, until she found work.
Two months before they were to fly out, Sujatha put in her papers at work.
"I was also considering higher education in the US and was already looking at my options," she said.
But Now She Was Forced To
Her husband's H-1B visa was almost approved. The only thing pending was bureaucratic approval from the clients.
"But it never really came through. The clients had some issues and they were trying to solve them," Sujatha said.
They waited for months for things to work out, until finally, they had to give up hope.
"I didn't know how to react," she shared.
Sujatha wasn't going anywhere. Only now, she was jobless, too.
" We had no idea what we were going to do next," she said.
The thought of rejoining her previous job was humiliating, but it was better than not having any work at all.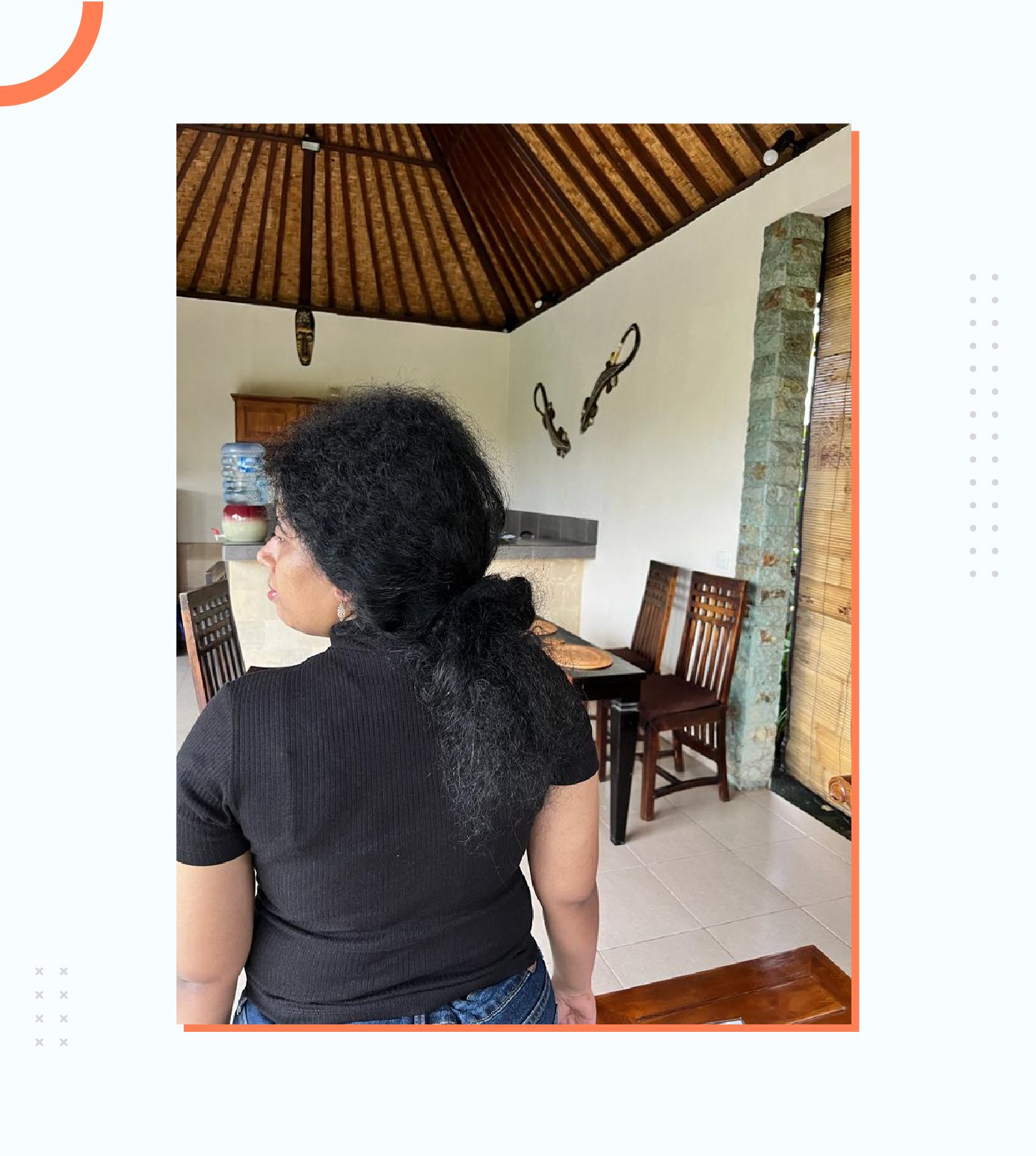 When she approached an ex-colleague, Sujatha learned they had already hired someone as her replacement.
Without Anything To Fall Back On
When frantically looking for a job, she learned that most companies froze their mid-financial year hiring.
A month turned into a year faster than she realized.
She was without a job or second income source, and the money she had put aside was dwindling steadily.
"Every day, I'd apply for jobs," she recalled.
Most never replied, and some showed the courtesy of rejecting her application.
A Year Flew By Without Any Leads
Sujatha never saw herself in a situation where she wouldn't get a job.
But with each passing month, her chances of getting work decreased.
Whenever she applied for a job, she would either get a rejection or a rude probe about the gap in her resume.
As per 2022 LinkedIn stats, 60% of hiring managers believed career breaks still have a stigma around them, though becoming increasingly common.
She decided to look on the bright side. Having time off work gave her the perfect chance to start a family.
She also started learning Spanish.
And Then She Bagged A Job
At first, learning Spanish seemed like a thing to do to pass the time.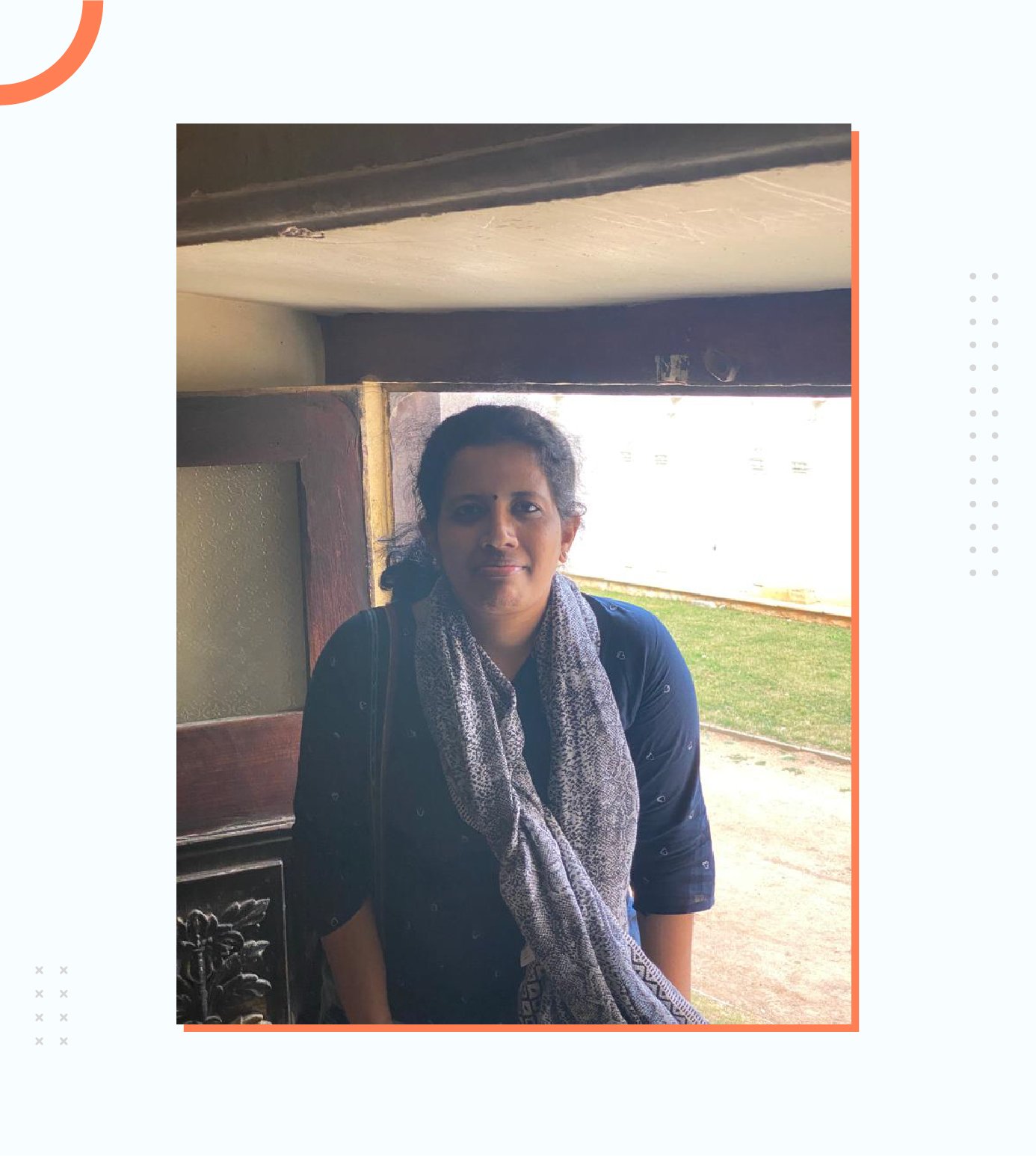 But spending time outside of home and learning something new renewed her enthusiasm.
"After a long time I felt like I could make things happen."
Soon after, Sujatha got a job as a test lead. It was a startup and her experience and knowledge mattered a great deal.
Personally, though, things didn't seem as cheerful.
"I wasn't able to conceive. I suffered from a miscarriage." she said.
But Things Didn't Work Out Too Well
Being a test lead at a startup came with a frenzy of responsibilities.
"I was staying back in the office till 9 PM. Their policies weren't people centric," she said.
A hectic schedule and mounting work pressure were the last things she needed—while dealing with loss in personal life.
"I couldn't get a handle on anything. Every aspect of my life seemed to be running in a different direction," she recalled.
Leaving Her Devastated
Sujatha continued working at the startup for a year.
But the miscarriage took its toll on her mental and emotional wellbeing.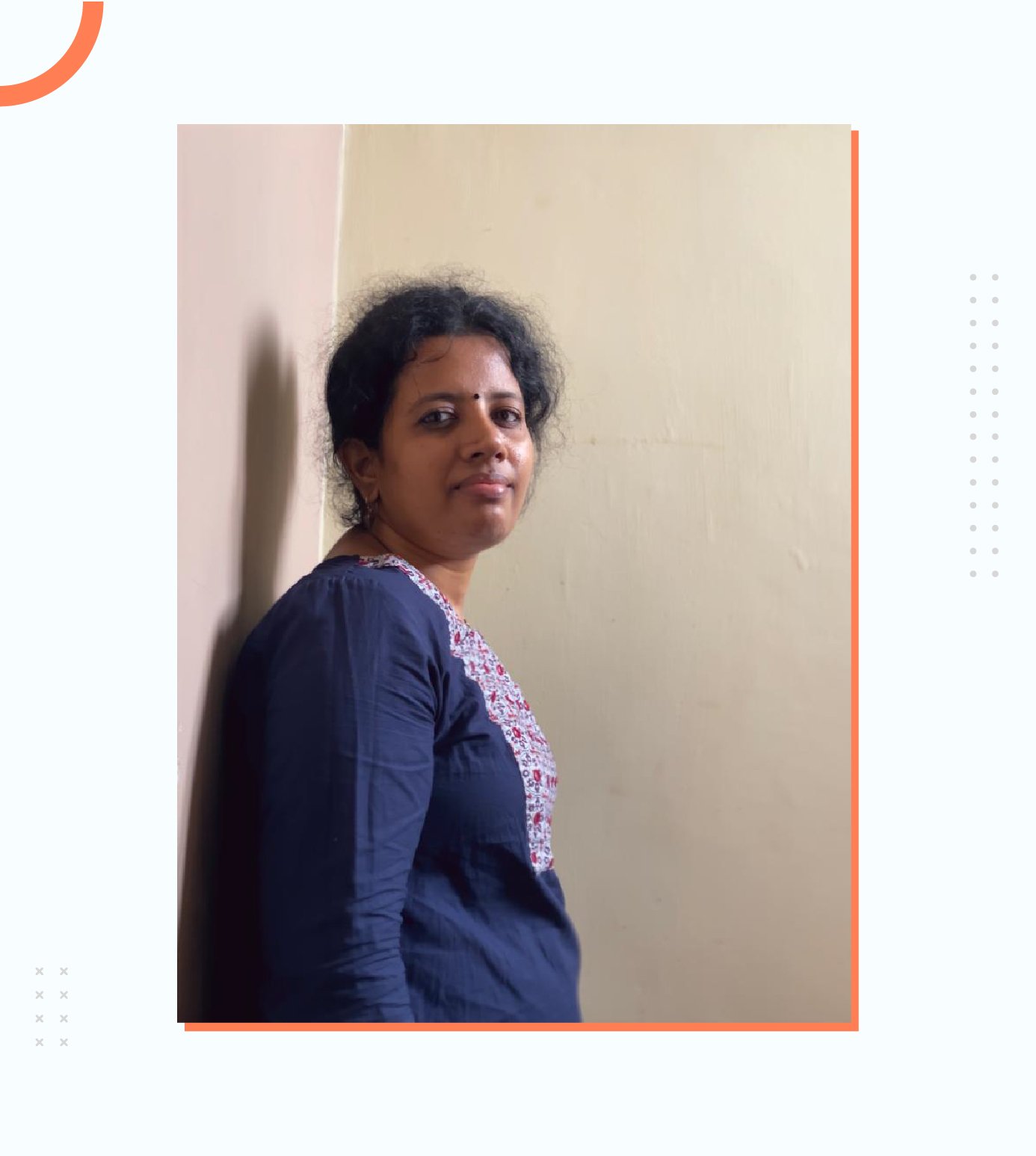 The physical toll, too, was high.
"I would feel weak and fall sick often. I had to take many days off work," she shared.
The fact that it was becoming unaffordable for her company to employ her wasn't lost on her
"Their project deliveries were at stake."
So she did what she felt was the right thing to do.
Sujatha left the job.
And Self Doubting Her Very Existence
Another year passed by while Sujatha tried her best to recuperate.
She had expected the absence of work-related stress to help her conceive.
But after months of trying, she had to face the hard fact: the chances of her conceiving were too slim.
She tried to find solace by returning to work as a test lead in a UK stock broking firm.
But her debilitating health condition made it difficult for her to hold a job.
"I had to quit," she said.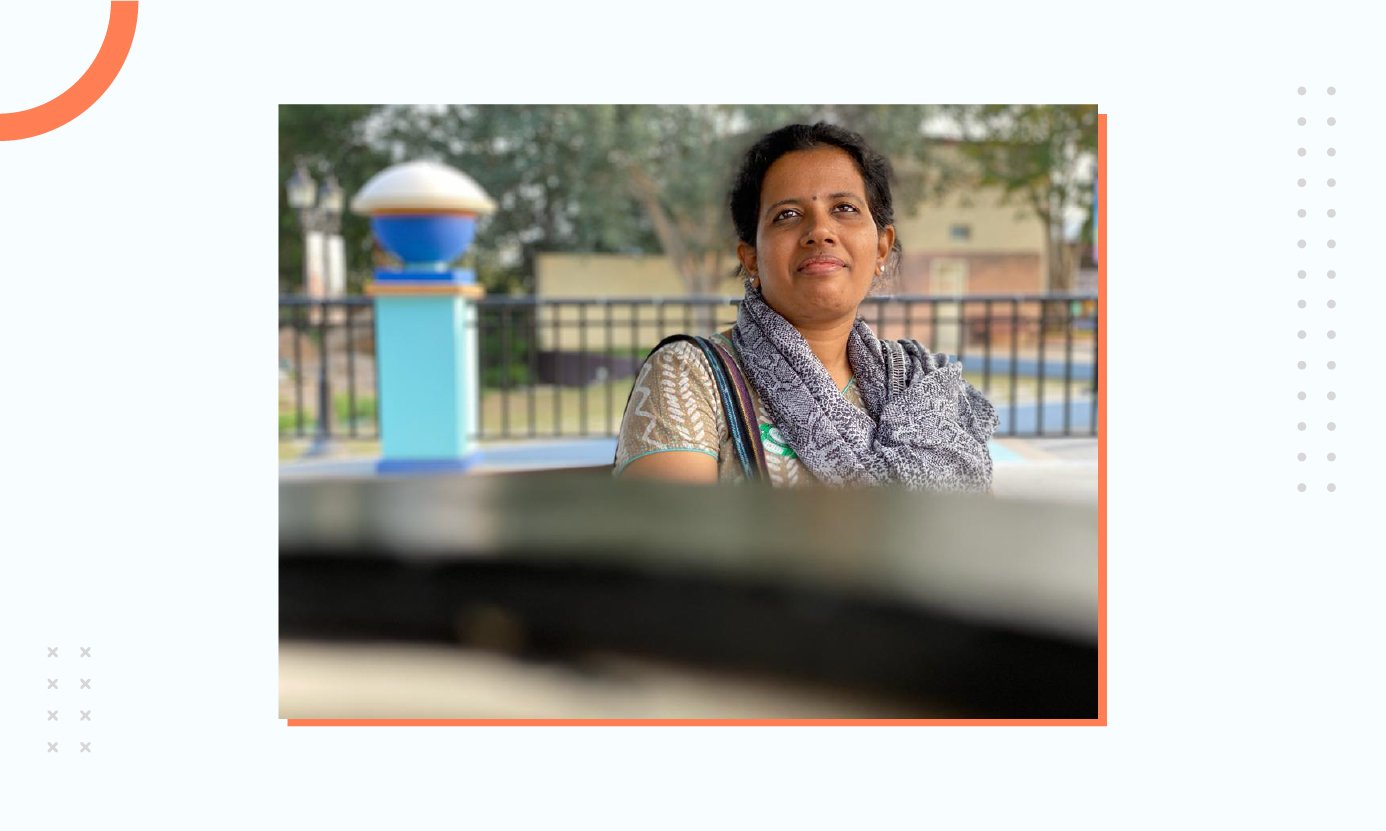 Instead of helping her move on, rushing into a job pushed her further into depression.
"I started believing, maybe I'm too dumb to proceed in the IT industry," Sujatha shared.
In worklife, she couldn't keep a job. In personal life, she couldn't become a mother.
Until She Realized That She Had To Take Charge Of Her Career Break
Sujatha had no job, no opportunities, and a three-year resume gap.
She felt as though she was trapped in an invisible room—and the walls were closing in on her.
"I had lost all hope," she confessed. Sujatha had hit rock bottom, and she knew it.
There was nowhere else to go but up.
"I said to myself one day, 'No more.' I wanted to live my life again."
At the time, her husband got a job in Ghaziabad, and they had to relocate.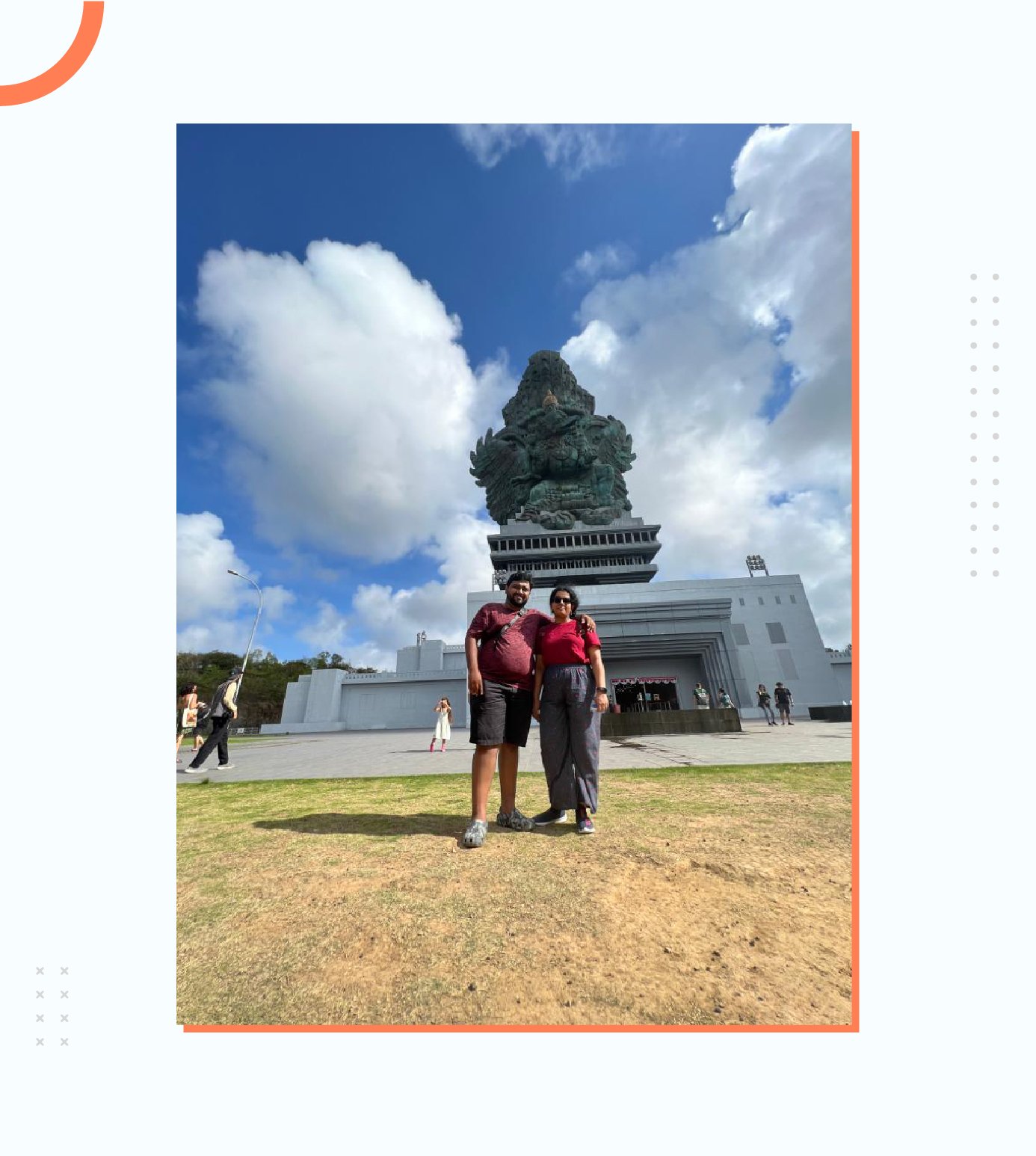 By Investing In Herself
She enrolled herself in a postgraduate financial management course and started looking for a job in the field.
"All I wanted was to get back to being a test lead in the banking sector."
Her classes had a cascading effect. She gradually got her life into a routine and focused on healthy living.
She also restarted going for interviews.
Not Getting Discouraged By Negative Experiences
In an interview with a multinational company (name withheld for legal reasons), Sujatha got a taste of how recruiters feel about career breaks.
"The recruiter said, 'Oh, you showed up for the interview with two career breaks!' and threw my resume in the dustbin," Sujatha recalled.
In another interview, she stated trying to start a family as a reason for her long career breaks.
The interviewer casually remarked: "So, you couldn't even have a child during this time?"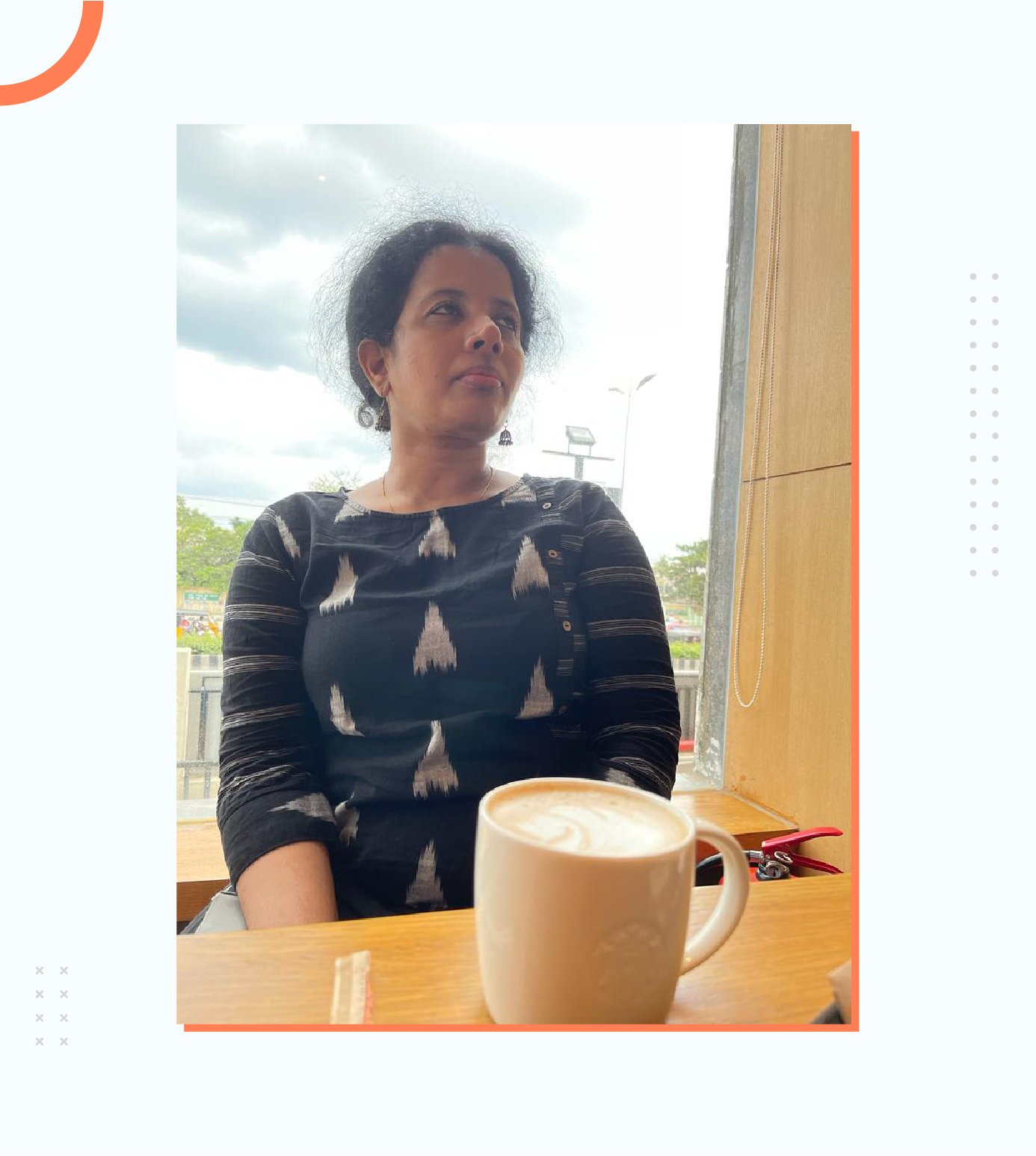 But her perseverance paid off when she got shortlisted for a test manager role in another large organization.
"My friends warned me that this organization treats their people like cattle. But at that point, I didn't really care. It was a big deal to me," she shared.
During the interview, when Sujatha candidly shared her struggles, a person from the panel asked:
"Why would we hire you instead of a man? A man can stay late and work even till midnight. We have tight schedules and we are very ambitious."
Sujatha had felt disheartened before. But this was different. "I was just plain angry. They made me feel inferior to a man," she said.
And Landed Herself A Job At Axelerant
Sujatha had almost accepted the fact that she was never getting a good job again.
It was 2018, and the concept of remote work was as rare as it was taboo.
A 100% remote working opportunity immediately caught her attention, and she applied in a fluke.
"I was half expecting the same behavior and outcome that I had been facing for months at other interviews," she shared.
But she couldn't have been more wrong.
"I was surprised to see the interviewer's respect and non-judgemental attitude," she said.
Axelerant's first interview round is all about whether a person culturally fits with our organization.
"It was evident from the start that team members follow Axelerant's core values," she recalled.
Axelerant's culture stands on three core values: openness, kindness, and enthusiasm.
That Supports Its People And Sets Them Up For Success
Axelerant was Sujatha's first remote work experience.
"I feared getting overwhelmed," she shared, recalling the last time she joined a company after taking a break.
But something was different this time—there was an established support structure.
Getting the hang of remote work may be challenging for some.
That's why we have a two-week onboarding period, where team members get familiarized with how things work.
"The onboarding process ensures that everyone is set up for success. Whenever I had any doubt, I could reach out and ask for a solution," she said.
Through Performance Coaching
"It was beyond my imagination that companies can have something like performance coaching," Sujatha shared.
Axelerant's coaching team works hard to ensure mental and emotional wellbeing of every team member.
Everyone is assigned a coach who will work with them, hand-in-hand, through any problems or difficulties.
They also guide team members create individual development plans for career growth, and motivate them whenever necessary.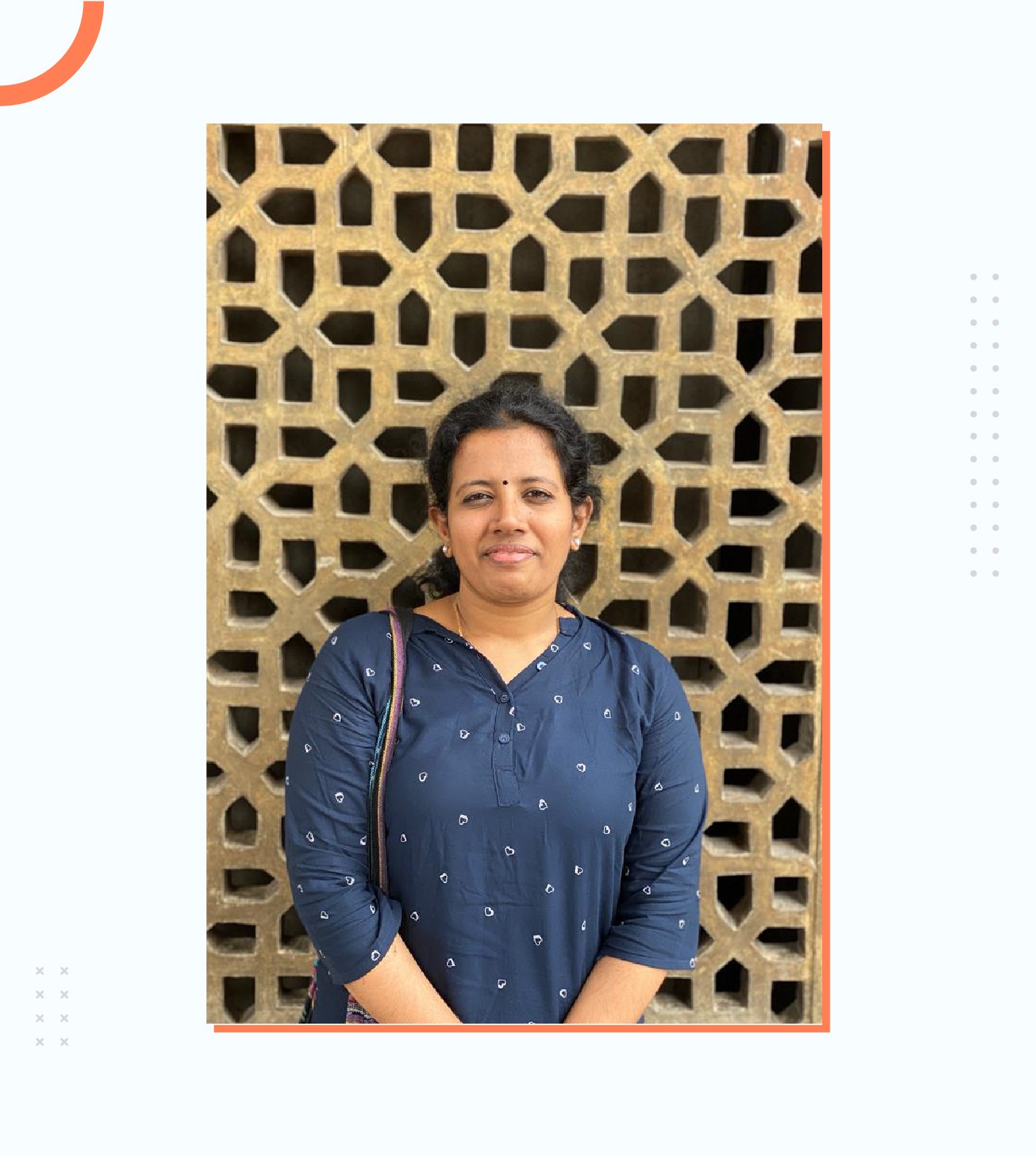 By Promoting Continuous Growth And Learning
We believe everyone should have the choice of following their professional aspirations where they work.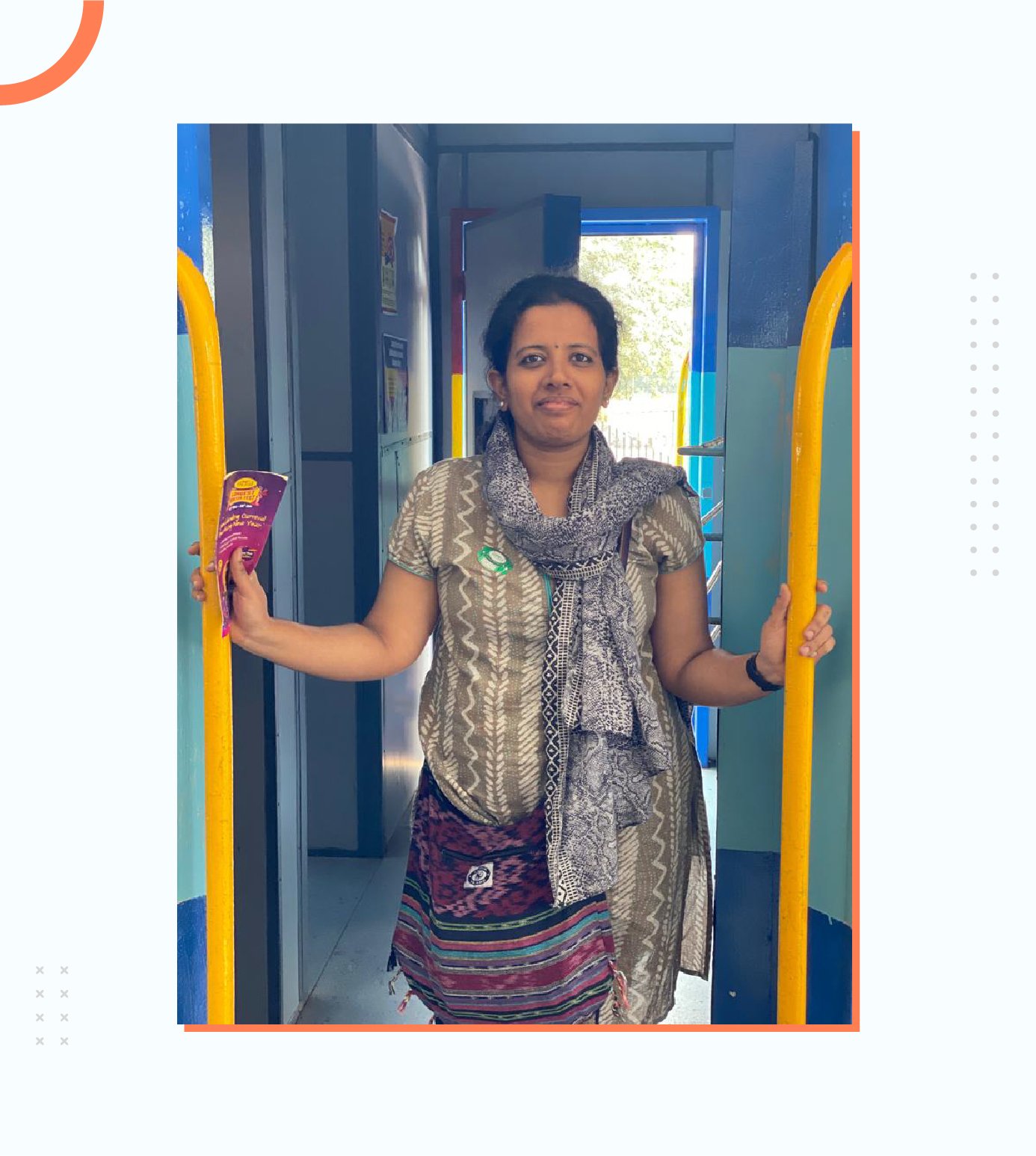 That's why we support people making lateral career moves within the organization. It's about time companies normalize it.
"At Axelerant, I not only restarted my career with a new-found passion but began a new career path," said Sujatha.
Team members can take new courses and certifications using the continuous education allowance.
Many have successfully made lateral career moves by getting certified in a new field and gaining hands-on work experience.
"At Axelerant, the path to career growth is not decided for you. You decide how you want to grow and in which direction," she said.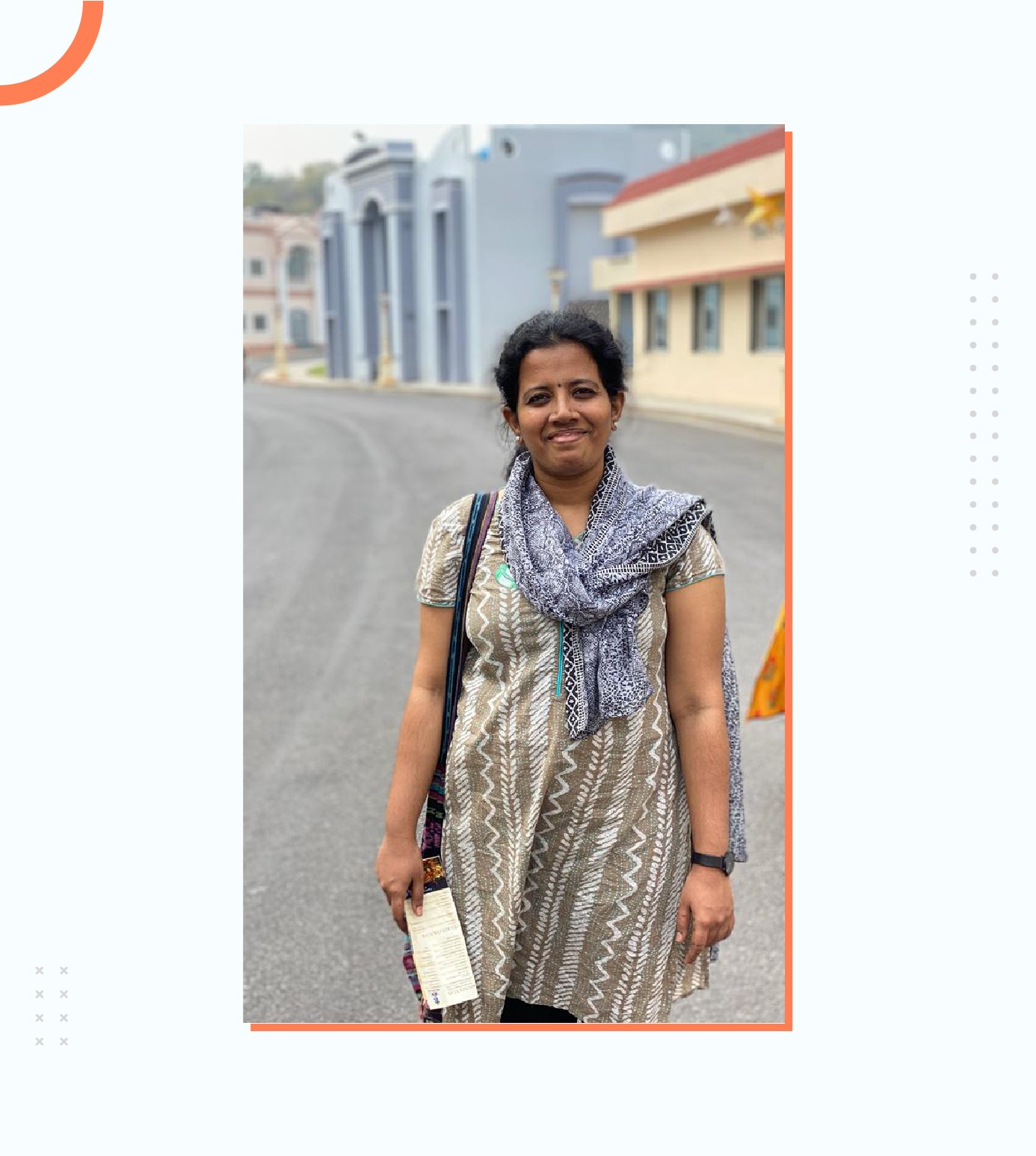 And By Celebrating Work-Life Flexibility
From fresh college graduates to directors, every person needs work-life harmony.
An internal survey revealed that Axelerant team members value the work-life flexibility they enjoy more than any other benefit.
"I think the kind of clients we have, the kind of work we have, it promotes work-life flexibility," she said.
When I asked her how Axelerant is different in terms of work culture, she replied:
"I have friends who work for bigger organizations, and they have very unforgiving schedules. No matter what, they have to put in a minimum of eight hours of work.
I think most organizations don't trust their employees."
What She Has Achieved, You Can Too
A career break is becoming increasingly common after the Covid-19 pandemic.
LinkedIn's data shows the share of U.S. job postings mentioning career breaks up 63% from 2020, and nearly 100% from 2018.
It might still be challenging to get a job with a resume gap because, unfortunately, many employers see people as mere resources.
But taking a break is a natural part of one's career, and it's about time we acknowledge its need.
Here are some steps that might help you take charge of your time off:


Plan the things that you want to achieve or do
Get into a routine that works best for you
Learn something new: take courses and experiment with different technologies or career options
Do something that relaxes your mind, like hiking, meditation, painting, or any other hobby that you find interesting
Talk to friends, family, and ex-colleagues whenever you feel overwhelmed


"A career break can be a period of joy, growth, exploration, experimentation, and discovery," said Sujatha.
About the Author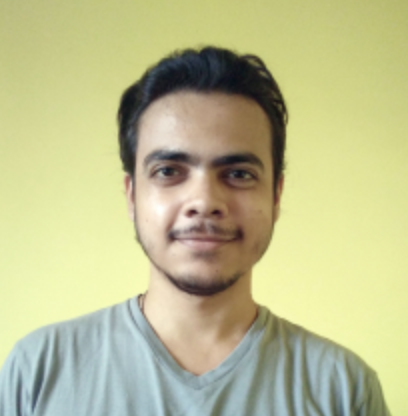 About the Author
Rohit Ganguly, Content Marketer
Rohit is a content marketer first and a YouTuber second. He loves to interact with animals, feed them, clean his apartment, and spend time with friends and family. Curious by nature, he also enjoys literature, movies, meditation, and calligraphy.