Introduction
Despite attending conventions across India and beyond, some of this might come off as a little, well, unconventional. If I'm going to convey what I feel is wrong with the Indian Drupal Ecosystem (IDE), I'm going to need to bring some candour in here.
I'll take this step-by-step, exploring and explaining how the Indian Drupal ecosystem works, then I'll point out the gaps and include suggestions, from my limited perspective, as to how we can bridge these gaps together.
The Indian Drupal Ecosystem (IDE)
We know there are a significant number of local Drupal communities in India (just check out this blog by Josef Dabernig). What a lot of you might not know is how the Indian Drupal Ecosystem functions. We have about nine hyperactive Drupal communities in India (Kashmir, Delhi, Jaipur, Gujarat, Pune, Mumbai, Hyderabad, Bangalore & Chennai). And almost all of these communities have the following 10 defining characteristics:
1. At least one community lead—this person is responsible for coordinating
2. Their own Facebook page, Twitter handle, and website—run by the community lead
3. Active volunteers who take on the responsibilities of running event activities
4. Three to four supportive companies backing each event with resources
5. Thier own Drupal.org group, where people discuss the next meetup and activities
6. They don't have a bank account for the community for event transaction purposes
7. Sponsored events by these groups are free for all to participate
8. At every camp there's someone disappointed with management—suprise!
9. These groups depend on camp attendees, despite these being free events
10. Each community is on its own, some cross-pollinating during camps
Do you agree? I've found that these characteristics are the most common. Unfortunately, many of these characteristics are causing some trouble with the Indian Drupal community's stability and sustainability. These have led to some significant gaps.
10 Gaps Within The Indian Drupal Ecosystem
Now comes the rough part… what's wrong with it? Let's go into how we don't have a formal structure of doing things. Don't worry, I write about how we might be able to fix these things too! Here are 10 areas of improvement we need to start talking about:
1. Camps aren't being taken seriously enough—session presentations are not on par
2. Finances aren't handled formally because there's no official body to handle them
3. There isn't proper archiving of camp collateral and physical materials
4. There's no formal way of decision making—whoever shows up!
5. With no formal structure, it's hard to understand what the community lead's role is
6. Even though some Camps have been running for 3 years, these aren't sustainable
7. Only a few people attend more than one camp a year (and those are the most active)
8. There are only a few companies that sponsor every camp regardless of location
9. There isn't enough sharing across communities and there isn't a support system
10. Distributed communities aren't advocating Drupal adoption on a larger scale
Not too harsh, right? I'm not looking to go on a total rant or be a buzz kill. This is about how we can move to the next level. With these significant gaps in mind, now we can start focusing on solutions.
So how we can start fixing this?
Now with more clarity on the state of the ecosystem and its immediate gaps, let's go into how we can fill these up. I've been talking to a lot of the community members over this past year and I'd like to share some of the conversations and potential solutions I've heard talked about.
Yes, the chapter.
One huge answer to many of these problems is a local Drupal Association Chapter that works along with or with the support of the Drupal Association. This would tackle:
Fund management: This would mean formalizing finances, which is one of the biggest problems within each Drupal community looking to bring forward events and other activities. With a formal Drupal Association body for India we can sort this problem with a central account.
Central Hub: Moreover, managing archival storage and keeping a centralized repository hub for events could be taken care of. This could also streamline marketing material coordination for camps.
Indian Drupal Directory: A dependable and frequently updated directory could be maintained, listing local chapters, companies, individuals, volunteers, community leaders etc. and update frequently. Essentially, an updated and comprehensive version of "Drupal India - Existing Local Chapters."
Evangelism: This would allow for the advocation of Drupal within the Indian and the Indian subcontinent. As a recognized, centralized body this would allow corporations, governing bodies, and other large entities (like those in media publishing or education) to interact.
Ecosystem Unity: Do a country-wide event maybe one in two years (or one every year), this will give a lot of Indian Drupalers the Con experience. A country-wide event will also help consolidate a few camps that particular year, helping sponsors and attendees make a simpler choice.
Should we be considering our camps?
Another potential solution when it comes to camps, is instituting a paid structure. At the end of the day, for camps to be more sustainable, we'll have to move to a paid structure amongst other things. Yes, we have a great audience turnout. We're educating between 200 - 250 students about Drupal with each camp. But this isn't going to cut it.
With a paid model we ensure we have people who care about the community and are there looking to learn. This means we'd be able to provide more value to attendees with better training, sessions, hospitality, international engagement, conversations, and more. I am not suggesting a ludicrous fee, we're talking about Rs. 500 or $8. Here are three potential effects:
1. Reduced dependence on sponsors
2. More star power—paid sessions, keynotes (these might not necessarily be Drupalers)
3. This way organisers aren't stuck ordering food for attendees from their own pockets!
We need to identify and move to the next stage of this community maturity model provided by communityroundtable.com for creating a sustainable community. I will be reaching out to community leads in the near future to adopt this and implement for better management. Obviously, you're free and encouraged to take it on and implement this for your local community. But since I'm a bit nosy, I'll reach out to check either way.
What do you think?
While all of these gaps haven't been addressed and the solutions aren't sound or completely verified yet, let's start talking about these things. I hope I made some sense here. I'll be working on implementing or advocating for solutions to these in this quarter. If you'd like to discuss this or help with documentation, please email me. Let's turn up the volume a little bit!
About the Author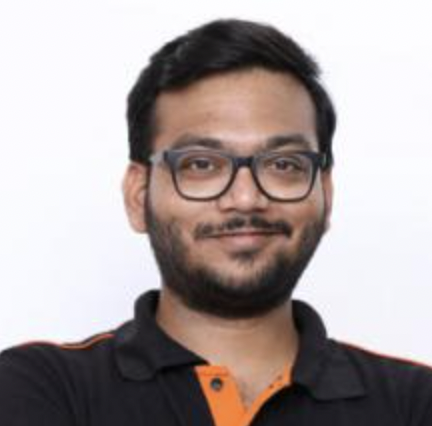 About the Author
Parth Gohil, Axelerant Alumni