Introduction
Distributed staff, as in remote, offsite, or on the beach employees are the great fit when your organization values align. Though for some, like Yahoo's telecommuters, remote employees aren't working out.
Still, when you need specialized expertise, like agile Drupal development, for your company, building a distributed team makes sense. By choosing to grow your staff rather than outsourcing projects, you're met with remote management concerns beyond international cultural differences.
Distributed staff management is intimidating at first, but here's some applications and ideas to make moving forward much easier in being organized, collaborative, and communicating effectively.
These tools make distributed staff augmentation easy
Building up the right toolbox for your organization is important. It takes research, and you need a place to start. That's what our distributed staff tool list is for. These options will help you put team augmentation tools into perspective, so you can start making your distributed team as effective as possible.
Start by finding your challenge below and click for answers.
How do we improve our distributed staff communication?
Keeping the conversation going is key to any project, and so much more so when your projects are being handled within a virtual workspace. In the telecommuting world, if you're not communicating, you don't exist. Therefore, choosing the right platform has a direct effect on your distributed team's success. Here are four outstanding options:
It's perfect for organizations that require several channels of either open or closed communication. It integrates with several external services, with GoToMeeting, Google+ Hangouts, Google Drive, and Google Calendar being the most noteworthy. Plus it's used by NASA.
Axelerant tested and approved.
It may seem obvious or even cliché, but Skype is not an application to overlook. The screen sharing option is extremely helpful if your international team members are tasked with walkthroughs or troubleshooting. At some point, one of the members of your augmented team will have questions and answers they need to share visually, and on that day, Skype has you covered.
Line's grouping and group moderator option make communication easy to manage. Free messaging (voice and text) on all smartphone devices makes international discussions on the go easy. Japanese animations make conversation lively and fun.
Enterprise chatting enabled, this is a group and private chat program with file sharing, integrations, and enterprise-ready security. Organizations involved with things like geospatial intelligence and the Department of Defense use it.
Again, this one may seem obvious, but it's often overlooked. Google apps are some of the most internationally used tools, and hangout specifically is used by big names like The New York Times, Dell, and National Geographic.
This program allows you to integrate telephone calls and Voice over Internet Protocol (VoIP) technology. It's for advanced video conferencing (HD), screen sharing options included. There's 24/7 support, and there are free, live training sessions for you, your team, or your clients.
This quick, cross-platform tool was made for group chatting with HD voice and video. It's being used by over 140,000 companies, supports dialing in by telephone, and has a sleek gallery and full-screen view. Zoom launches quickly and has fast loading screen share capabilities; this includes mobile device views with iOS mirror.
Axelerant tested and approved.
Here you'll find an easy piece of conferencing software—you can call in from browsers like Chrome, smartphones, and Skype. International dial-in numbers help take the sting out of international meetings; there's a flat rate all the way around.
It's ideal for virtual team collaboration. There are similarities to Facebook; it's very social-media-esque. There's a free basic subscription for small businesses, and some features include microblogging, impressive profiles, groups, etc. It's used by huge companies like Groupon and eBay.
What can our team do to collaborate on projects more efficiently?
As with communication, without effective collaboration nothing gets done—and how could it? For a workflow to run smoothly, key movers and doers need to be able to come to the table and add input. It goes beyond communicating. Collaboration means each telecommuter can leave their mark. Here are tools that enable just that. A couple are unique to the open source community:
Drive and it's applications are perfect for distributed teams. You receive 15GB of free storage to share. It comes with four applications which enable live collaboration for over 50 teammates. Things like process creation and content planning and editing become group activities. Revision history is easy to use, and automatic saving makes it safe for all to use. Here are the top 4 applications that come with drive:


These are perfect for your virtual stand-ups. Lists can be easily created; notes can be taken by each member of your collaboration team. Sprint meetings can be structured with them—each employee can include their portions beforehand. Access and accountability are made manageable. A Google Doc can also be integrated into Wordpress, exported as a Word Doc, or uploaded as one.


Oceans of ink have been spilled over the importance of Excel; that's 15 or 20 years ago. Now users can import or export between Google Sheets and Excel. Essential functions, formats and graphing become collaborative with this platform. Keep in mind that eventually your organization is going to have to deal with collaborative math. Team augmentation means being prepared to exchange input and ideas. That includes numbers.


Remote presentations either go smoothly or they fall apart. Often this has to do with the tools being used. The simpler, the better, and a platform that makes it easy for employees to share the workload can make light work for all. And of course, you can upload existing Powerpoint Docs or export your Google Slides as such.


These are fantastic for organizing and analyzing information from your teammates (or anyone else for that matter). Forms support something sheets can't: uncluttered user interfaces. When pulling information from a team that's been augmented, simplicity is essential. Otherwise, you risk confusing remote employees and may not get the information you need.
All of these Google applications are Axelerant tested and approved.
It's a great way to share files and folders. It's one of the most preferred platforms for sending sensitive information across the net and you receive 2.5 GB of free space upfront. It's ideal for companies that hold security as a top concern. The Dropbox for Business option is used by big names like News Corp, Yahoo, and Under Armour.
In the virtually paperless world of distributed team augmentation, you sometimes come across print (wow). These endangered depositories of info should be digitized, annotated and readied for sharing right away. Every telecommuter needs a notes app like every commuter needs sticky notes or a notepad. These notes are shareable, presentable, and organized.


It's a snapshot add-on that makes conveying details easy. You're able to point out or highlight important details with images. This helps members of the team convey issues, give feedback, or rely on that old adage: a picture is worth a thousand words.
Axelerant tested and approved.
It's called online "mind mapping" software. It's used for real-time brainstorming and idea development. Mind maps make visualizing thoughts easy; ideas start to look like bubble graphic organizers you can grow. It makes coming up with solutions easier and, more importantly, shareable. This tool is used by companies like Mashable and The Boston Globe.
This marketing and sales software works for distributed staff collaboration, on campaigns, lead generation, and more. If revenue generation is your thing, you'll want to look into this one.
Axelerant tested and approved.
How should we manage projects involving remote employees?
International project management is a big deal, and every industry has its own unique needs. Organizing and addressing open source tasks, for example, means taking an agile approach—an interactive, collaborative approach. In order for project management tools to be agile, they have to be just that.
A great tool for project management on the go—available on the web, iOS, and Android. It boasts fantastic customer service, with "help" email responses arriving within 5 minutes, for its global 100,000+ customers. Its interface is clearer and cleaner than ever and comes with an affordable pricing structure (there is no charge per user or teammate).
This is a software development tool used by agile teams and distributed staff. It's for creating user stories, issues, planing sprints, and distributing tasks. With it, you're able to prioritize and discuss teamwork, ship with confidence, and improve team performance based on real-time, visual data.
It's for project and open source code management. It's named for Git repository hosting. For you non-drupalers, a "Git" is an open-source version control system. This service makes collaborating on technical tasks simple when it comes to open source projects. From a PM perspective, it has several useful features including an integrated issue "tracking" platform and several workflow components. Like the creation of Pull Requests for handling and collaborating on tasks.
Axelerant tested and approved.
This project management tool and real-time communication platform can provide greater visibility into distributed staff augmentation projects. Tasks are created with an owner and deadlines with update features that help handle impromptu changes. There's also a global chat feature that enables long distance voice and video call recording. How-to videos and helpful resources are provided to make onboarding easy.
It's used by large staffs for its user-friendly dashboards. Its most basic layout is supported by these 3 pillars: To Do, Doing, Done. Google drive can be integrated, making collaborative projects simple. You can build dashboards centered on the agile methodology. It's used by big names like Paypal, Adobe, and Tumblr.
Axelerant tested and approved.
This project management hub puts considerable emphasis on priority management. It's specifically for software projects that have shifting priorities that automatically update the team. There are workflows that support the agile process and communicating with @ mentions makes getting a colleague's attention easy.
Process Street is the home for your team's recurring tasks. Create process documents, run them as checklists, then track your whole team's work from a simple dashboard. It can integrate with over 500+ apps to automate tasks.
How can we keep track of our remote employees' time?
Virtual teammates need to keep track of their individual hours as well as collective time sheets. And when it comes to distributed staff augmentation, agile managers need access to hours and interactions to keep track of progress. Clocking in and out for the remote employee doesn't involve punch cards or scantron technology, but efficient tools with applicable features (like project management integration).
Along with being a simple and straightforward project management tool, this specially designed software will track remote employees productivity. Workers check in by choosing their project from the central hub and the program tracks their time, automatically completes weekly time sheets, and even snaps random screenshots so you can see if they are truly on task.
This is a one click time tracker that enables and encourages proper time management. No training is needed, the user interface is incredibly simple and direct. This is perfect for distributed staff augmentation because there's an unlimited project and client space—add as necessary. You're able to share time reports, form groups, add subprojects and color code each project.
This tracker has some project management features but its primary goal is multiple remote team time management. With online /offline indicators and budgets and time limits, this tracker enables employees to avoid going over budget. Screenshot frequency settings can be used, meaning that at given times screenshots can be taken—up to 3 a minute.
With modern visualization charts and graphics that help managers keep track of resources, MyHours is a viable choice for agile team oversight. It also allows for invoice creation, which can help when taking on freelancers for specialized projects. Pricing is set at $2 per month for every team member but free for individual time tracking use.
Reminder emails make things easy for everyone, and iDoneThis sends them to every member of the distributed staff. It's so everyone remembers to put forward what they got done (and to check what others are up to). It's used by some at Reddit, Buffer, and TripAdvisor. A daily digest style update is generated to keep everyone on board and in the know.
How can we manage time zone differences for distributed staff augmentation?
Managing time zones used to be incredibly difficult. With digital platforms for planning and keeping time, this is no longer difficult. There are several options from which to choose and you must choose the one that best suits your organization. Of course, your choice will vary by the distributed employees involved. Here are some of the most popular choices. Each designed to address differing needs.
It gives you a cross section of 14 zones. It's really an interactive layout with modern and simple sophistication. A bar indicating your local time can be moved across the threshold of time zones to display corresponding times. Helpful visualization simplifies the challenge, unlike complicated chart formats that may confuse members of your distributed staff.
This is a go-to site for one-to-one time conversions between cities. It has a 24-hour clock option that saves a step when working with foreign nationals who are more comfortable using military time. This is a useful site for quick checks.
It's great for figuring out which times work for scheduled meetings. You can add up to 5 locations by city. Different colors on the timetable indicate whether the dates and times selected are current, in the past, during general working hours, normal sleeping hours or general nonworking hours. A great option for copying and pasting makes discussing availability easy with distributed teammates.
Thank you, Lily Ward, for recommending the move from Time and Date to The Time Now as the WCAG 2.0 accessible solution.
Here's a convenient world clock, a time zone converter, and an online meeting scheduler. It's one of the best online productivity tools for those often finding themselves traveling. The mobile version is great, and WTB 1.14 makes provinces searchible which in previous versions weren't.
This is a fun, free way to keep an eye on world clocks and, more epically, a world time map. Move your curser over a point and see the time—click if you want more details. It's a simple Flash map, but it does the trick. The daylight "curve" that moves across the map as the earth turns is a cool touch.
Here's an iOS app that converts time zones helping you find the best time to schedule a meeting across different time zones. Includes an interactive world map and the ability to schedule meetings from the app and share via email. It also puts your international time stamp in your email signatures.
A favorite for Mac users, Clocks is as simple and as useful as global applications can get. It allows users to fast forward and rewind time across selected cities—perfect for those last minute inquiries users might have about what's when (and where).
What ultimately makes distributed staff augmentation successful?
In '94 during an interview with Rolling Stone's Jeff Goodell, Steve Jobs was asked about how technology empowers: "Do you still have as much faith in technology today as you did when you started out 20 years ago?" Jobs responded:
"It's not faith in technology. It's faith in people."
We agree. Technology and tools will come and go. Finding the right match is real game changer for any organization looking to accomplish projects with a distributed team. Experiencing the benefits firsthand is the only thing that can instill faith in decision makers.
This article was originally published in September 2015. It has since been updated.
About the Author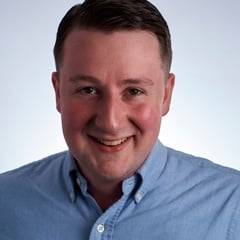 About the Author
Nathan Roach, Director of Marketing
Germany-based consumer of old world wine and the written word. Offline you can find him spending time with his wife and daughter at festivities in the Rhineland.