Introduction
This article explores ways of recognizing, managing, and overcoming virtual meeting fatigue in a remote work setup.
Meetings are basically evil, virtual or otherwise.
Having back-to-back meetings is like being at the receiving end of Thanos' population-thinning finger snap. Terrifying.
Let's look at some ways to make it less terrifying—pleasant even (let's not get ahead of ourselves, I hear you).
What Is Meeting Fatigue?
Meeting fatigue is what it sounds like: experiencing tiredness from virtual meetings, with or without coming on video.
(Mind you, it's not only virtual meetings that cause fatigue.)
Also known as Zoom fatigue (illogical to associate a company's name), a person experiencing it can feel emotionally, mentally, and physically drained.
Is Meeting Fatigue Real? Or Is It An Excuse People Use To Skip Work?
Oh, it's real, alright.
And women have it harder than men.
A study published by leading psychologists discovered that one in seven women, and one in 20 men, reported feeling "very" to "extremely" fatigued after Zoom calls.
During the COVID-19 pandemic, remote work caught most companies off guard.
Back-to-back virtual meetings became the norm as they scrambled to navigate the uncertainty that the pandemic and remote work caused.
Microsoft's 2022 Work Trend Index showed that the number of weekly meetings had increased by 153% globally for the average Microsoft Teams user.
How Do You Recognize If You're Experiencing Meeting Fatigue?
Especially if only a handful of people—or no one—at work speaks up about their experiences.
"Meetings are the best way to communicate about important things. But I would be lying if I said that I've never felt fatigued because of meetings," said Axelerant Drupal Engineer Disnel Rodriguez.
As a Project Manager in Axelerant, Meghana Pethe spends three to four hours daily on calls with clients and team members. A canceled meeting is often welcome news.
"I get a breather between meetings, which helps me recharge myself," she said.
By Following The Symptoms
Instead of powering through or shoving aside tiredness, look out for these symptoms.
During my research, team members shared these points from their personal experiences of working at several remote organizations (not all as equipped with remote work as Axelerant).


Tendency to cancel meetings; feeling relieved when it happens
Difficulty paying attention or concentrating during the calls, especially those beyond 60 minutes
Feeling tired and tense after a meeting
Feeling drained emotionally after meetings
Inability to handle work responsibilities after calls
Eyes irritation and body stiffness, especially in the neck and back areas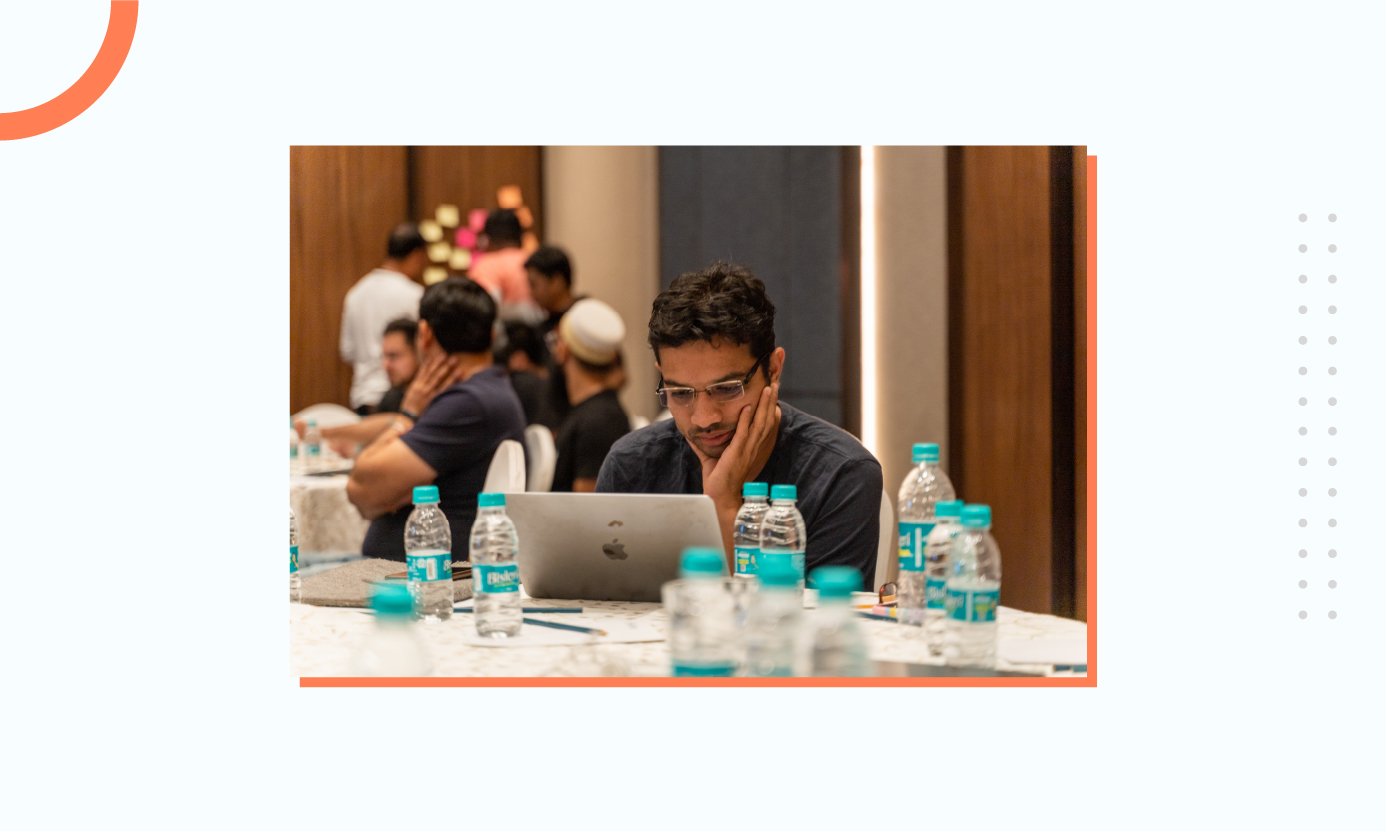 How Can You Manage And Overcome Meeting Fatigue?
Our team is distributed globally across five continents, and we have worked remotely for over a decade.
Over the years, we had the opportunity to learn quite a few things about remote work.
As most companies ask people to resume their daily grind to the office, we are doubling down on further fine-tuning our remote work experience.
The points shared come directly from Axelerant team members.
Plan Your Day Ahead
Planning is key in managing meeting fatigue.
Distribute meetings for the day or week beforehand so that it can be manageable for you to juggle appointments and core work.
Swarad Mokal, Frontend Staff Engineer, prefers to spread his meetings across the week.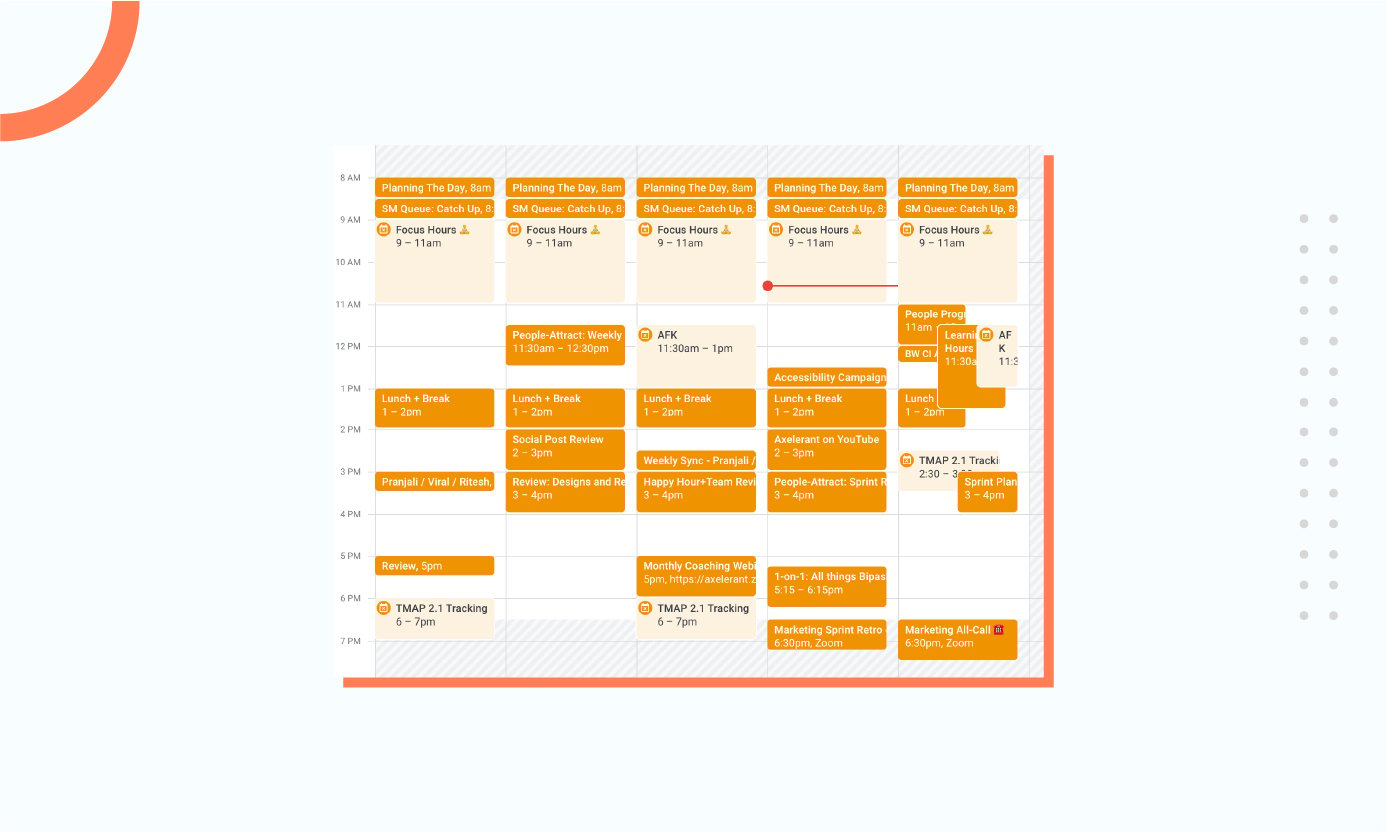 "It avoids single-point failure if you are sick or take an emergency leave. It also allows me to prepare better for meetings," he said.
It's similar to what Priyanka Arora, Senior Content Marketer, does: "I spread meetings through three days a week, keeping two-three meetings a day, and two days solely for deliveries."
Senior Social Media Marketer Pranjali Dobhal bifurcates the day into two halves, keeping one half for core tasks and the other for meetings.
Keep A Check On Time
Time is of the essence for virtual calls.
Most people dislike staying on a call a minute longer than needed (unless to discuss the latest House of Dragons episode).
So, cap meetings within 60 minutes. "One's ability to pay attention decreases when calls go beyond an hour," said Blessit George, Axelerant Business Analyst.
Priyanka suggests logging in time (you could use products like Jira or Mavenlink for teams) to realize how much time meetings take.
Prepare And Take Notes
Preparing notes is an excellent idea to keep meetings from drawing out more than necessary—before, during, and after the meeting.
"Preparation notes ensure that you stick to the agenda. Iterate the agenda upfront to clarify what you want to accomplish in that meeting," shared Prateek Jain, Axelerant's Director of Digital Experience Services.
When attendees know what the call is about, it also lessens anxieties about the unknown.
"Make notes of every meeting so that you can work on the tasks later at your own pace," said Sana Tomar, Axelerant Pre-Sales Consultant.
Use the meeting scheduling software to save notes directly for future reference and asynchronous communication to avoid further unnecessary meetings.
We use Leapsome for this purpose, but you can also save notes on Google Calendar.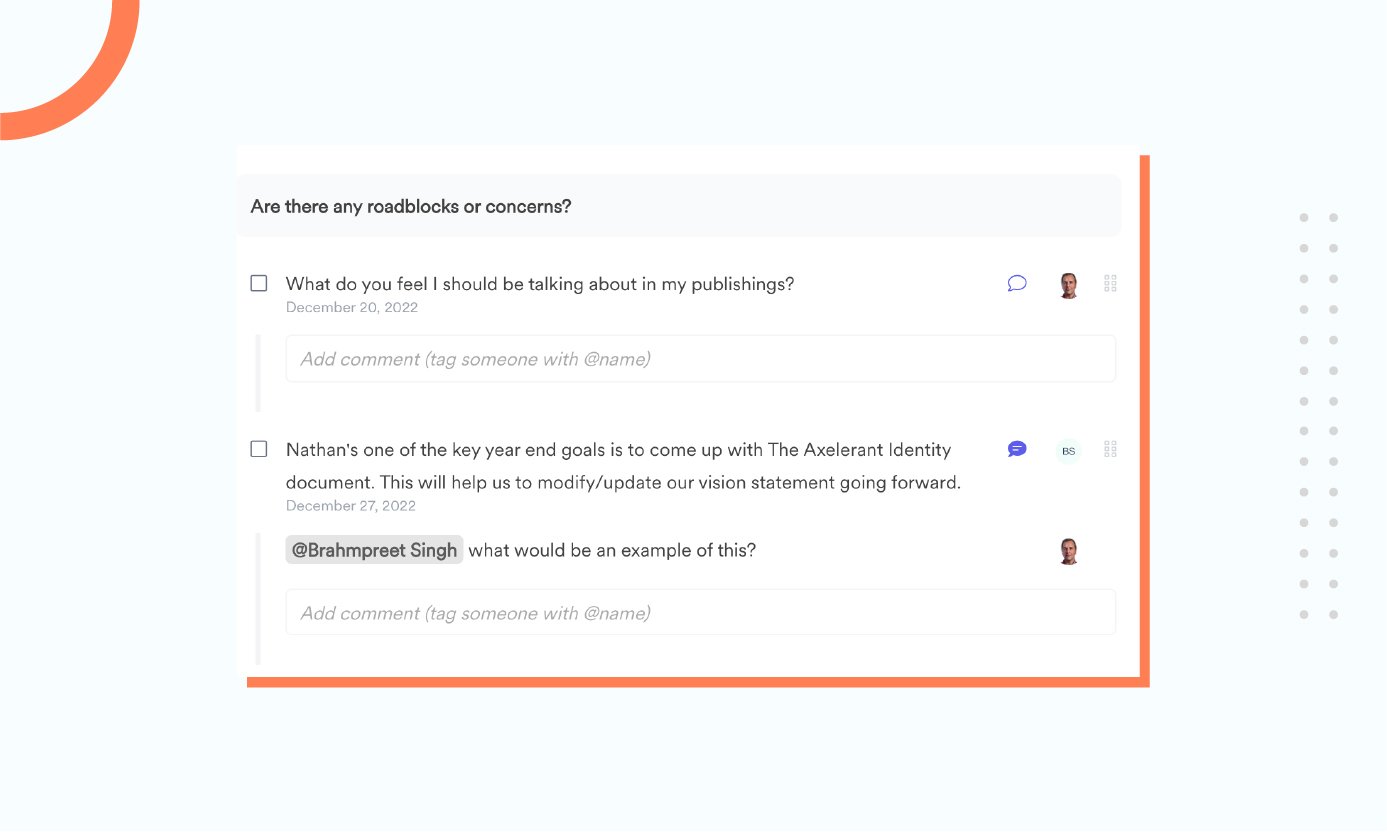 Don't Be Tardy
Join a meeting on time (not just to impress your boss).
What needs changing? The tendency to put off tasks until the last minute, knowing well that the meeting is about to start—in half a minute.
"Being late to the meetings makes you wonder what you have missed, and that sometimes can be mentally exhausting," said Prateek, who spends approximately 30 hours weekly on calls.
Plus, joining a few minutes earlier than the actual time gives you a chance for the next point.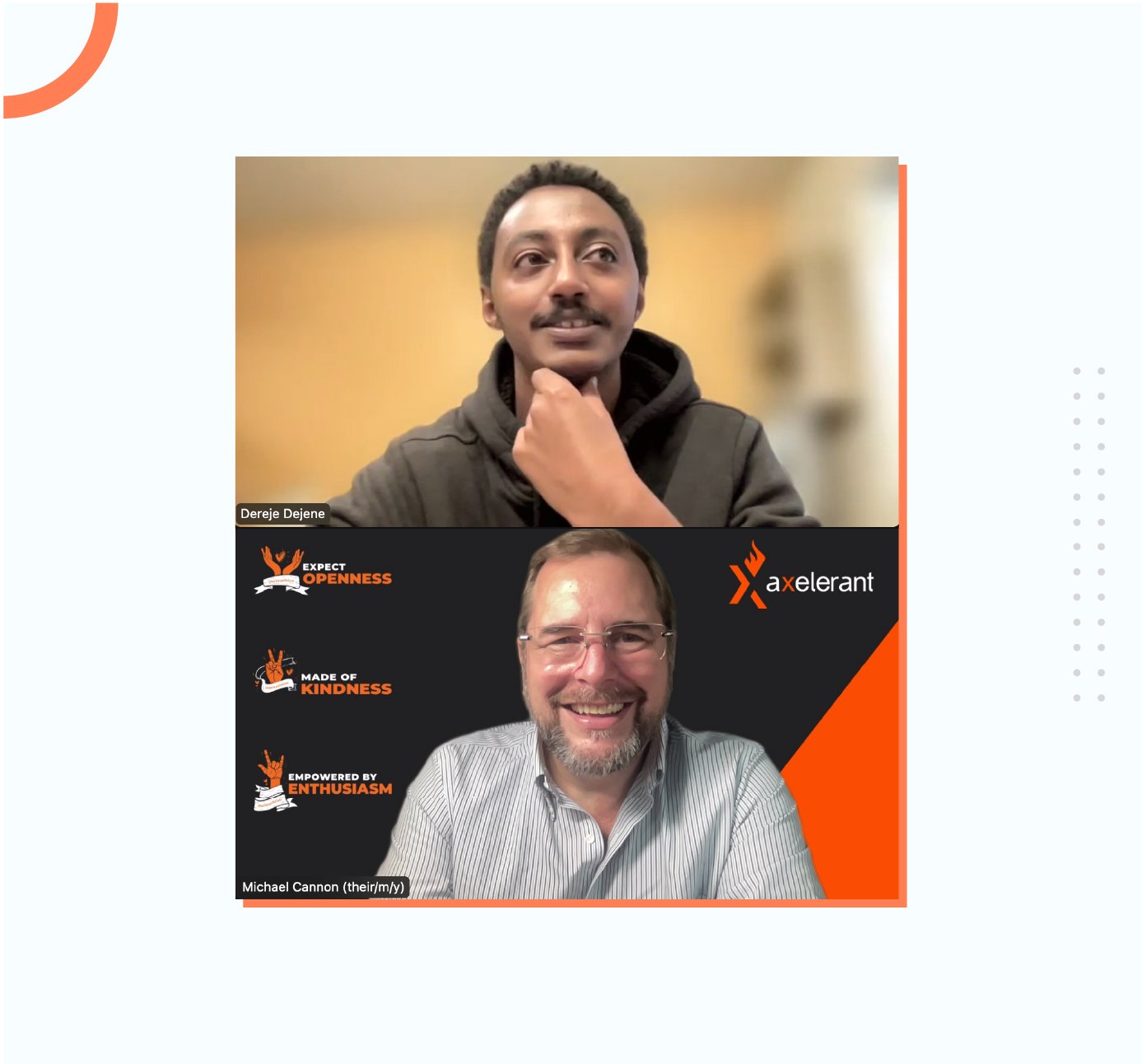 Genuinely Care And Connect
I'd disagree with anyone who says talking about work all the time is the best way to forge work relationships.
Connect with people, people!
You spend so much time together at work. It's too much pressure to keep up a façade of something you aren't.
Share ideas, vent about life, and talk about the things that excite you—even if it's something called cloud spotting, which can be therapeutic for many.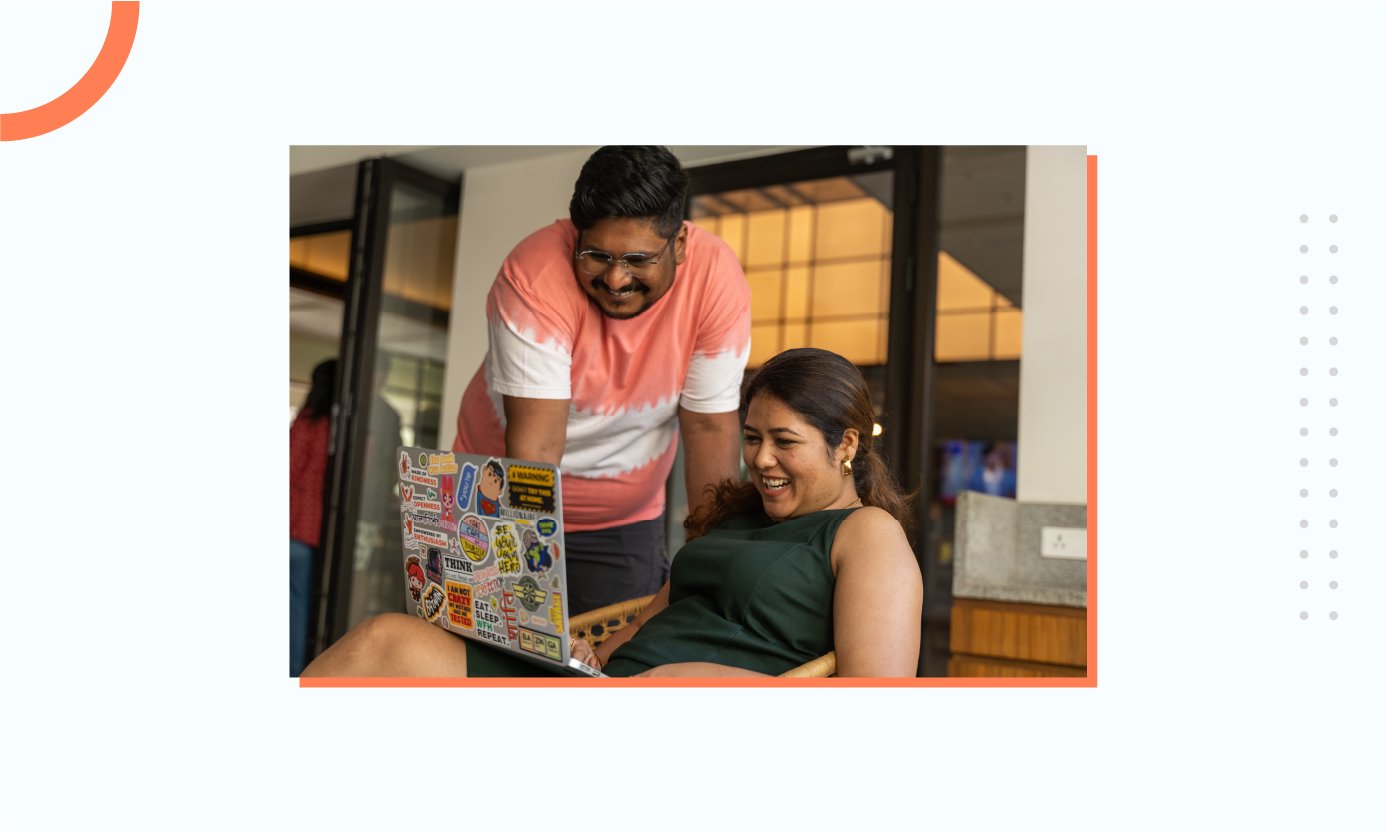 Be authentic. We are all human beings trying to do our best.
Take Emotional Health Seriously
Your emotional health is important, and you've got to give it its due prominence.
If you feel like you need to take a break, instead of attending a meeting, especially during a rough patch, let your team members know beforehand that you'd not be able to join.
"I sometimes feel emotionally drained after difficult conversations," shared Axlerant Project Manager Meghana Pethe.
Plan your day (or week) such that you don't find yourself hopping from one difficult conversation to the next, like calls that might require sharing hard feedback.
"If I'm a bit exhausted, I'd ask the other party if we could keep the call short," shared Priyanka.
You can always reschedule and use that time to recuperate.
"When meetings get shifted, I like to go for a walk, read a book, take a nap, chat with loved ones, or blast robots online," said Axelerant's Chief Success Officer Michael Cannon.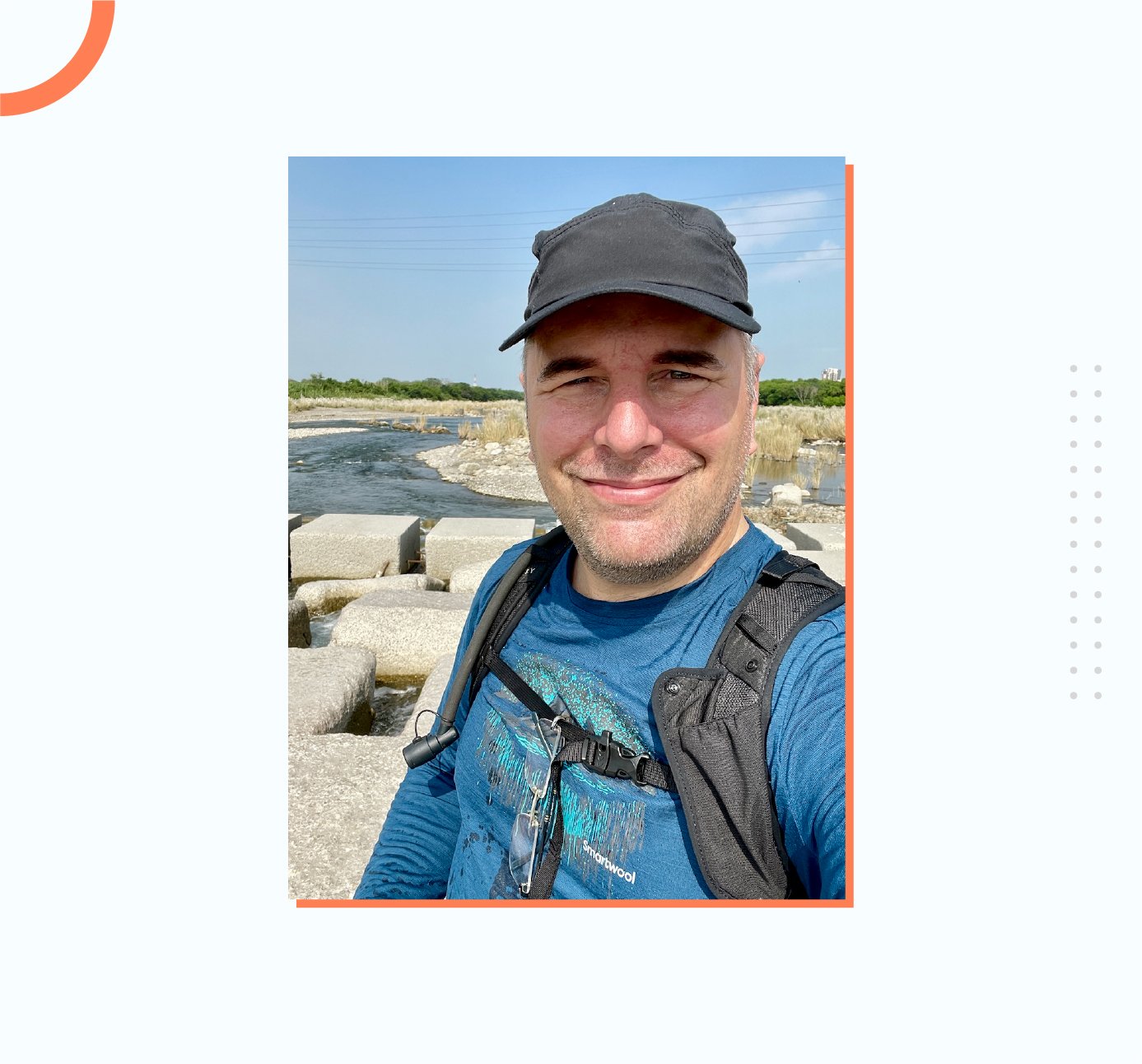 Extend the choice of prioritizing emotional health to others, too.
Say "No" More Often
Easier said than done. I get it.
But you'd have to come to terms with physics laws at some point: you can't be in two places simultaneously.
"Set boundaries on your time and workload. Don't schedule meetings unless necessary," said Harjap Singh, Axelerant Visual Designer.
Pranjali ensures that she takes her team's feedback periodically about the number of meetings they have. "Before setting a meeting, I always ask myself if it can be done async."
And if you feel you don't fit into the meeting agenda, do what Prateek suggests: "Say 'no' upfront."
"Try to avoid jumping directly into calls. Gather the context and see if you can resolve it async," shared Jaspreet Singh, Project Manager, Axelerant.
And if it's still unresolved, direct them to book an open calendar slot (like on Google Calendar), so that both of you're aligned.
Include Some Breaks
None of the people I interviewed for this article reported preferring jumping from one call to another.
So, if you're doing it, consider stopping?
It's one of the biggest reasons people feel exhausted and, eventually, burned out.
"I take small breaks to make a cup of tea or coffee whenever I feel I can't concentrate," said Kanika Bhatia, Axelerant Recruitment Lead.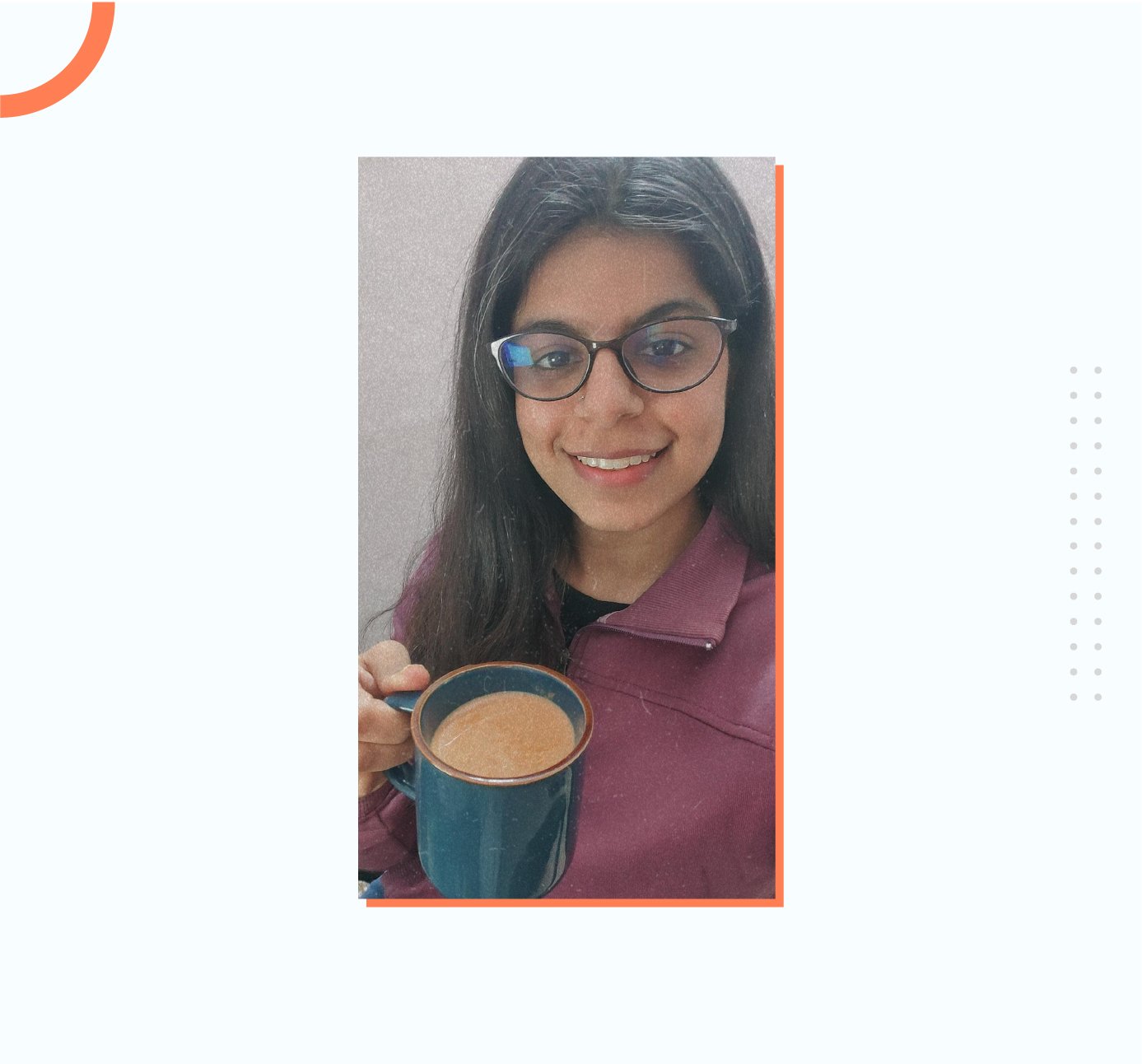 Axelerant Frontend Engineer Quraish Nagri likes to connect with friends and family during breaks or check in with team members to see how they are doing.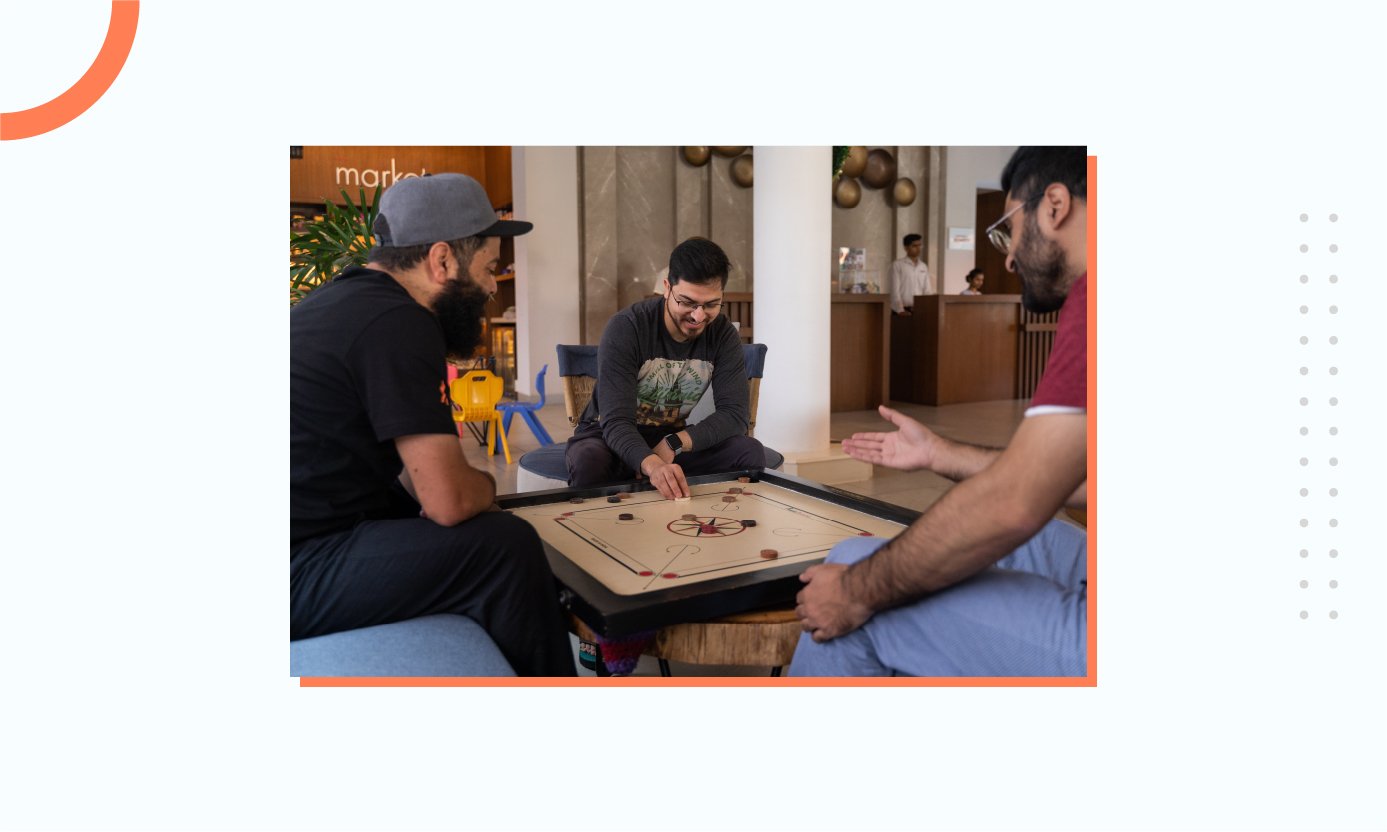 Try to keep a gap of at least 15 minutes between two calls, which should be sufficient to stretch those muscles.
Get Comfortable With Yourself and Everything In The Background
Virtual meetings make people self-conscious about how they and their backgrounds look, what or who else is visible in the video, sounds or conversations audible...the list goes on.
"In remote work, it's important to normalize and not get conscious when your family members or kids are seen walking or sitting in the background. My daughters would show up randomly during calls with clients and internal team members. But I learned not to get conscious because of those," shared Prateek.
On the other hand, keeping the video off during calls is also perfectly okay.
Research shows turning on the camera is a significant reason behind meeting fatigue, especially among women who tend to become more self-conscious when looking at their image on the screen.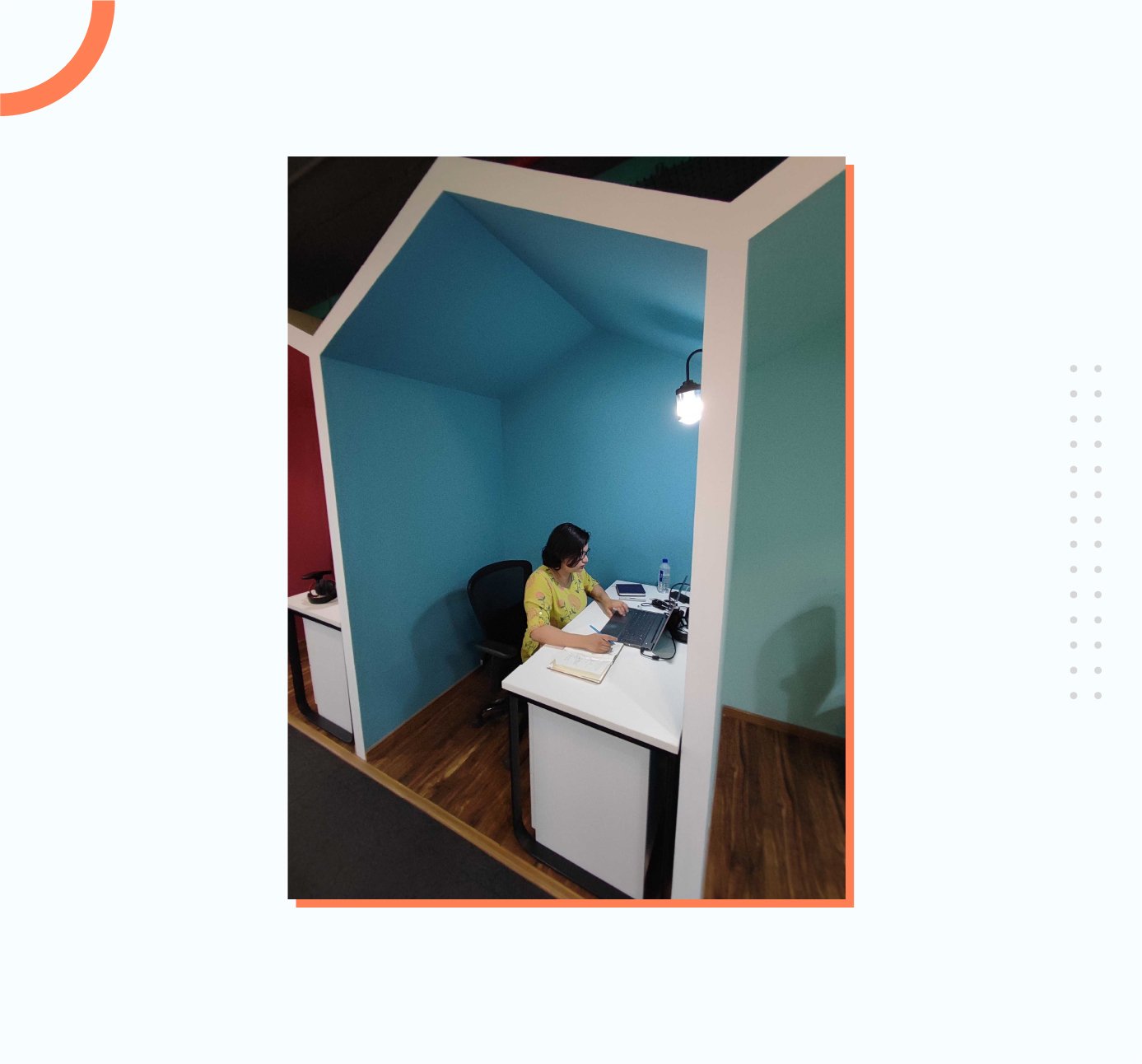 Prateek finds that video calls help him stay focused during meetings.
Bottomline: get comfortable and own your screen presence. Don't let beauty product commercials fool you—natural is beautiful.
Set Up Your Workplace Properly
My workplace is sacred. It's where I work, creating things from scratch. And it's also where I spend a big chunk of the day.
So, if my workplace is unappealing, dirty, and, most importantly, devoid of proper furniture that supports my body and mind—it's terrible news.
Invest in proper office furniture - ergonomic chairs, height-adjustable tables, monitor stands, keyboards, earphones—whatever makes your life easier and helps maintain posture.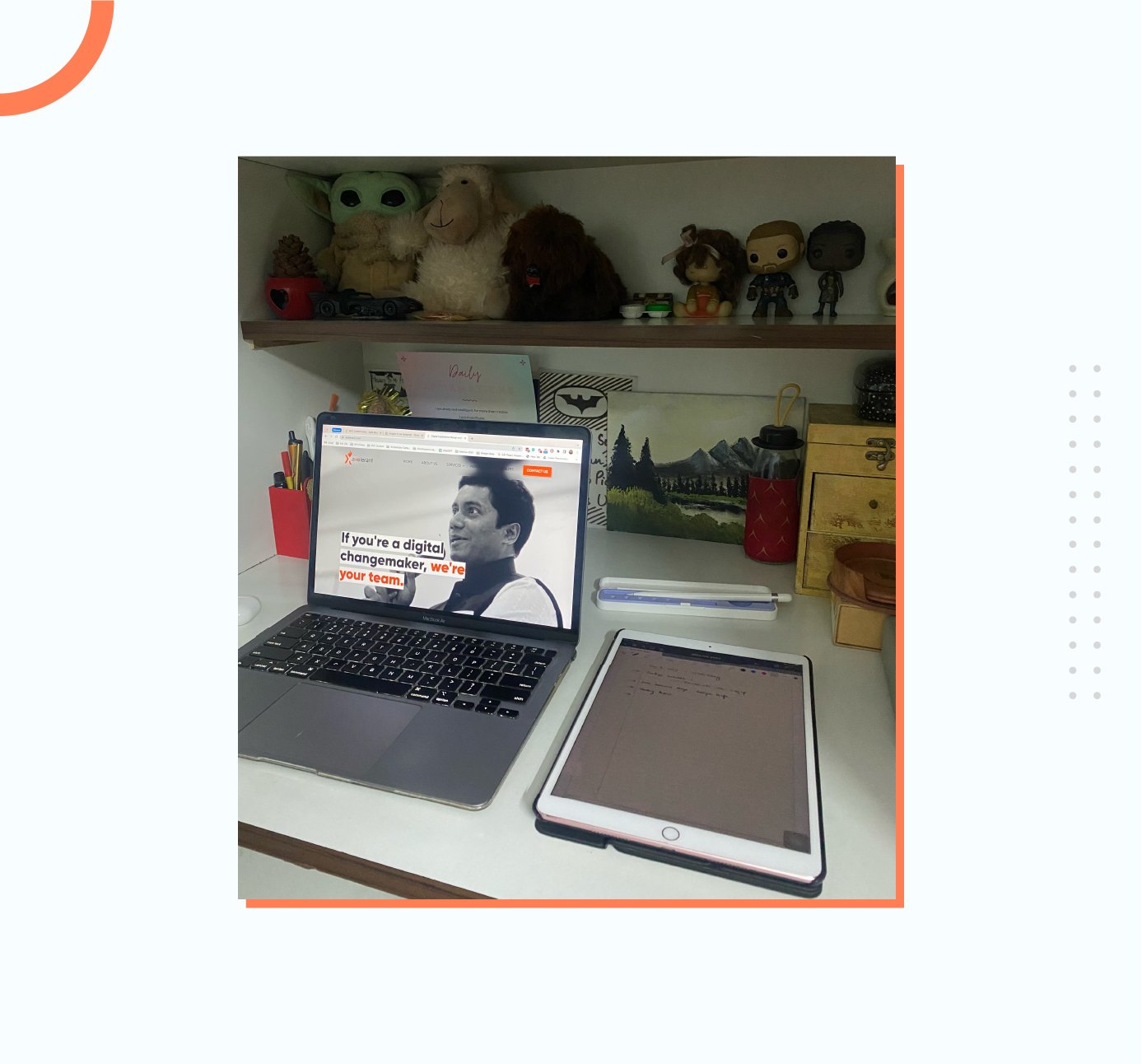 Long hours of uncomfortable or bad posture can make you miserable by the end of the day.
At Axelerant, team members use their home office setup allowance and co-working space stipend to create empowering workspaces.
"I had a home office built, which includes a chair. It really helps me remain focused. My sister—who sometimes works with me—fights to sit on that chair because it's so comfortable and helps maintain good posture. But in this 'Game of Thrones,' victory is always mine," said Pranjali.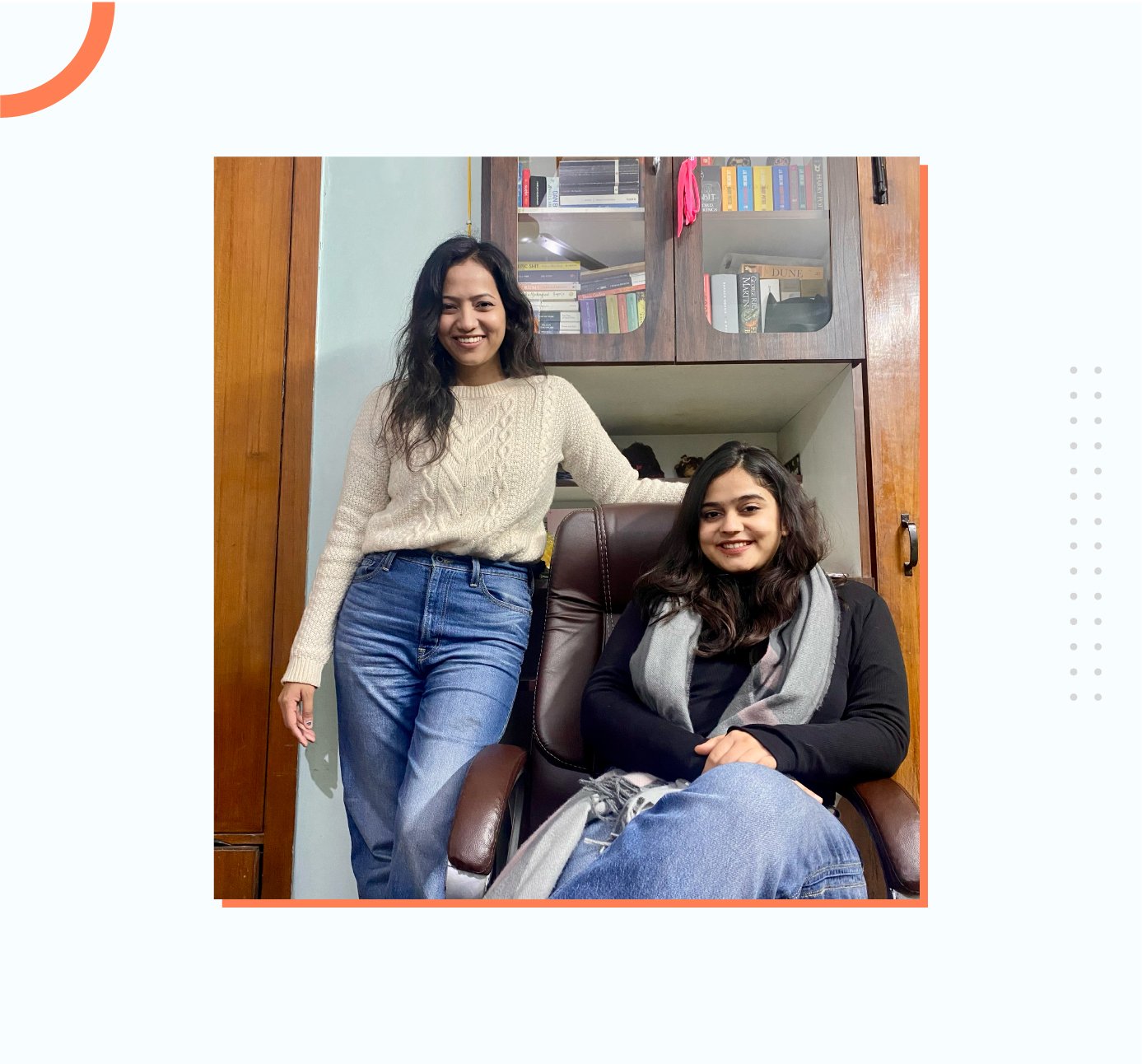 Remote work is incredible.
Learn to explore and enjoy the freedom it brings. Don't let minor hiccups get you.
About the Author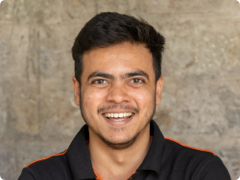 About the Author
Rohit Ganguly, Content Marketer
Rohit is a content marketer first and a YouTuber second. He loves to interact with animals, feed them, clean his apartment, and spend time with friends and family. Curious by nature, he also enjoys literature, movies, meditation, and calligraphy.