Introduction
It's not difficult finding people who are passionate about Open Source all over the world. What's challenging is bringing them all together, that is: creating a global agency made up of enthusiasts like the ones who work with us isn't easy. But that's what we've done—and this is how.
Fully-distributed teams make sense for Open Source.
We hadn't considered working remotely at the time of our inception. My business partner Abhi and I were located in different countries and time zones (the US and India). We started off by opening a few offices in various cities across India.
It didn't take long for us to notice that most people chose to work from home, given the choice, and the offices were not being put to use. After our office in Srinagar was affected by floods, which led to more people working out of their homes, we got an idea.
We began rethinking our business in 2012. That's when we decided that instead of having offices in different cities, we should simply start working remotely (100%). Because Open Source enthusiasts are distributed all over the globe, being tied down to a few office locations wouldn't make any sense in the long-term anyways. Soon, we became a company with team members working from their homes, co-working spaces, or cafes. Without realizing it, we were organically aligning six years ago to what many believe will become the future of work.
But what does "remote" mean?
Openness is one of our values, so here it is: to many, remote work is still a fairly new thing so occasionally there were also people joining us who didn't really understand what we were trying to build. They joined us with the intention of taking on a stop-gap job before they moved on to a job at a 'real office', with in-person interactions. Circumstances like these set us back but not forever.
Our vision for the company was different. We wanted our team members to be happy and fulfilled wherever they were located and we were fully committed to that goal, long-term. We also realized that any distributed team could quickly become saddled with a purely transactional culture, with conversations becoming limited to work-related tasks. We needed to make a conscious effort to make interactions a lot more engaging, so that new friendships and powerful working relationships could be forged like in highly successful office settings.
We began exploring how to solve these challenges. Some of the resources we found extremely useful were articles and books from Harvard Business Review (HBR), the approaches to remote by Buffer and Lullabot (and now Yonder), and several books on workplace culture. In recent times, we have worked with Simon Sinek's concepts, and are now exploring the concept of Tours of Duty from Reid Hoffman's book:The Alliance.
Over time, we have experimented a lot with technology to bridge the gaps that naturally occur in a virtual workplace. We've made our way through several from our tools for distributed teams list. All things considered tools wise, Slack has been the biggest enabler for us, along with Zoom, practically easing the challenges presented by differing time zones, locations and cultures.
Culture comes first.
In physical offices, team members tend to form personal networks that help them defuse stress and get answers to problems they might be facing at work (or even at home). This can be challenging to duplicate in a remote environment.

To help us address some of these issues, we decided to bring a life coach onto our team—full-time. First we started conducting one-on-one sessions with nearly everyone on the team, every month. And we continued this for well over a year and a half—being vulnerable, opening up conversations, and helping people overcome challenges, however big or small.
We continue these conversations today in response to feedback received via regular Officevibe surveys, or when we pick up signals of anything discordant, or when team members specifically reach out for support. This has helped us catch problems early and rapidly course-correct whenever needed.
Lack of support leads to team stagnation.
As these conversations with the team deepened, it became apparent that people needed help with their technical skills, and were unsure about how to go about learning new skills or honing existing ones. This led to us developing a mentorship program. This program enables team members to develop leadership traits and take 2-3 "mentees" under their wing, primarily to help them grow technically, but also to be a friend and guide when required.
Everybody needs a safe and supportive environment to work in, and with this mentorship program, we have been able to take a step in that direction—so that hopefully our team members never have to feel alone and without guidance.
Today, we have 15 mentors at work whose goal is to ensure that their mentees always feel guided, supported and understood, no matter what. Over time, many of today's mentees will be taking over as mentors, and we hope the support system will thus keep growing stronger.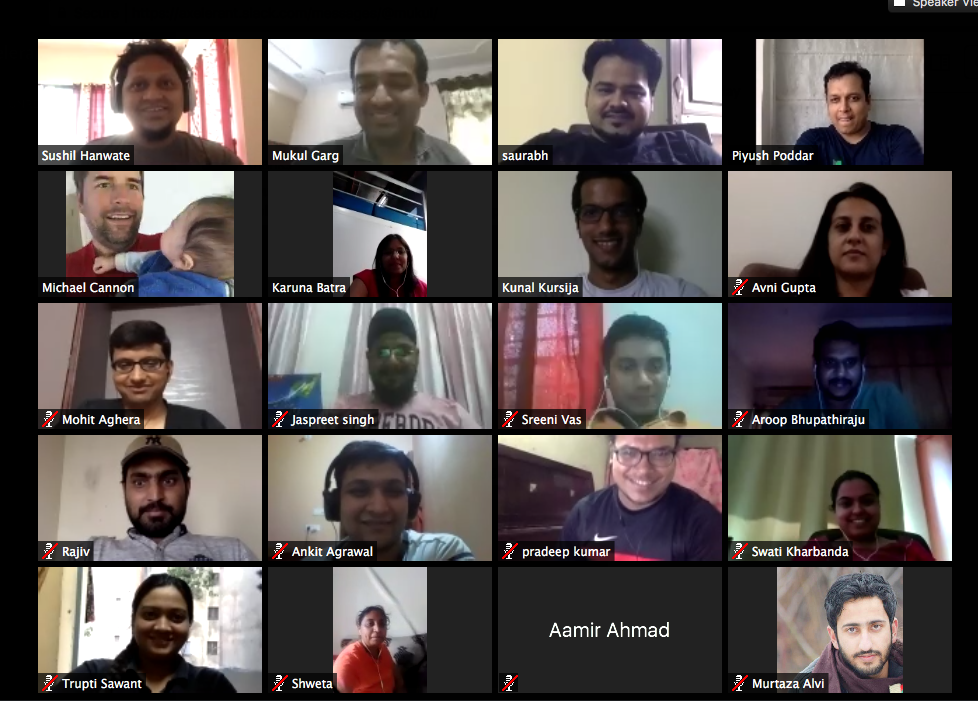 Engagement must be deliberately cultivated.
Organizations are always struggling to achieve holistic engagement, because most people don't want to work just for the money; they also want to do meaningful work and be able to grow, to engage. In a physical office where people meet each other regularly, some things can be taken for granted—for example, getting up and walking over to someone for a discussion, or to the coffee machine.
Here's something that concerns us: when team members are all working from home, some might not even get up from their chairs all day. This leads to unhealthy outcomes for both the team and the organization. Which lead to our internal wellness program, where we've made health and fitness goals for the sole purpose of encouraging our team members to stay active.
Identifying issues with remote work like these becomes key to figuring out ways to help people work holistically. We take weekly surveys and source feedback—anonymously if needed. This helps us develop or fine tune programs to be put to work for our people, so that consistent support in developing healthy habits and making positive changes stays real.
Successful teams require sustained connection.
We are about diversity across all parameters, and we'll be publishing more on this soon. We firmly believe that "sameness" puts us in danger of extinction. This means that not only do we have to solve interpersonal challenges that may occur across time zones, but also issues related to cultural, sociological, or interpersonal understandings (or lack thereof).
We want to have the best talent on our team and to ensure each and every Axelerant team member knows that they are safe, respected, and valued—all 50+ of them.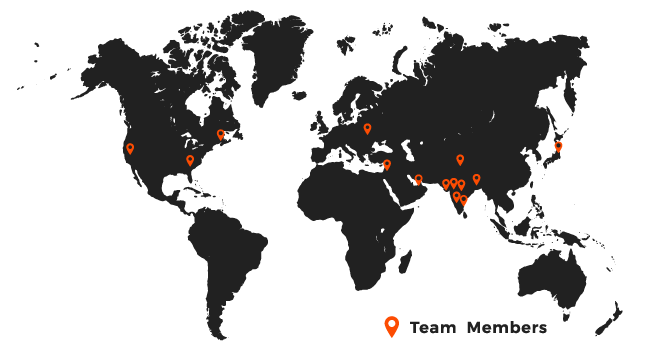 There are some established some rules of the road regarding communication—these center around being careful with our words and tone when speaking to our team members or clients. We run regular sessions on how to give honest feedback or praise the right way, how to foster genuine empathy, how to listen fully to someone who is not in front of us, how to not judge others, and so on. All this has helped us evolve into a more caring, kind, and giving organization.
Our HR team has also instituted a host of creative programs that encourage Axelerant team members to connect outside of their work duties. From Happy Hours that are delightful, hilarious sessions to programs like 10X Your Excitement (whatever you do, do it with ten times the excitement) to Healthy Lifestyle challenges (team members who participated achieved goals around eating healthy, for example). These programs see tremendous participation and allow team members from different departments to interact and have fun together.
Of course new joiners need dependable support, and that's why we have a strong onboarding program. New team members have a buddy assigned to them who checks in with them and shows them the ropes regarding Axelerant culture, work expectations, etc. There has to be a conscious effort made to ensure everyone is made to feel welcome, well beyond a 'Hey there, welcome to Axelerant!' slack message in #general.

And yes beyond monthly local team meetups, we do meet face-to-face—all 50+ of us—typically once a year and we are committed to increasing this frequency. Our entire team gets together at a resort and spends a few days together (last year it was Baga Beach, in Goa). There we re-establish our alignment with the goals of the company, and participate in some insightful learning sessions and workshops. Mostly we kick our shoes off, let our hair down, party a bit—get to know each other better. To be honest, it's the most fun part of the year and everyone looks forward to it.
There is only one thing remote teams need.
Commitment. Our remote culture has been six years in the making, and so far we've had about four years of being purely remote. It's not always been easy going, of course we've had our share of missteps. But because we've always believed in bringing together the best people, wherever they may be, we have doubled down on the challenges and the surprises and emerged where we stand today. It looks pretty good:
A rating of 4.7 on Glassdoor
A rating of 8.4 on Officevibe; that puts us in the top 10 percentile of remote companies across the world
An internal Net Promoter Score of 9/10 by our staff

We're on the right path. As we expand into other countries and grow as a fully-distributed and truly diverse company, we'll be keeping our sights on our three indispensable values—enthusiasm, openness, and kindness. And as our end-goal, to quote our pre-2015 tagline for old times sake, true to our internal mission for our people: making happiness possible.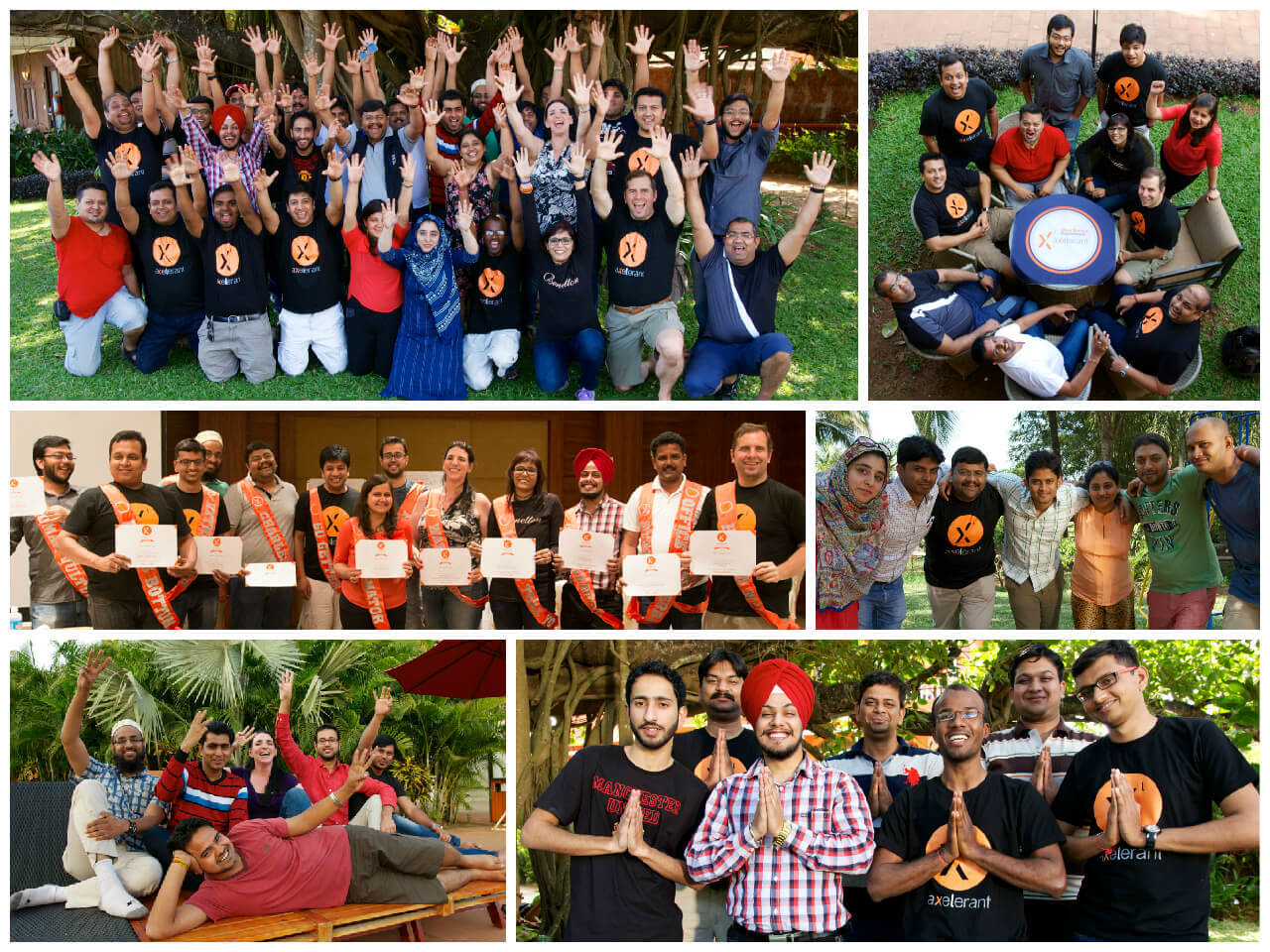 About the Author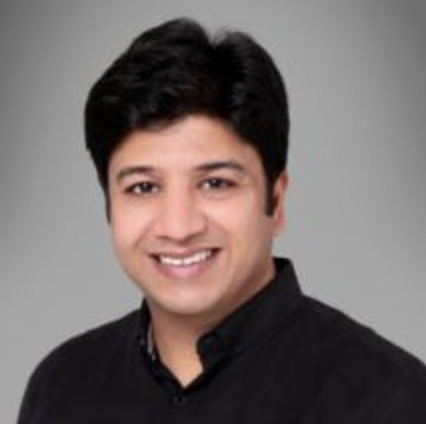 About the Author
Ankur Gupta, Chief Executive Officer
Constantly learning, ever caring, always faithful to what's right for Axelerant, family, and friends, Ankur loves to try new things and be around people. He considers himself an eternal optimist and believes that people + technology will lead to a better future. He's a long-time Yellow Jacket with Computer Science and MBA degrees from Georgia Tech.