Introduction
Customer experiences are more than touchpoints. Instead, it's about enhancing relationships and delivering value across the customer journey. A Digital Experience Platform (DXP) provides the architectural foundation and modular service that makes this possible. It enables organizations to deliver consistent, meaningful, and relevant experiences across all intersections.
Organizations can create, orchestrate, and optimize digital journeys at scale by using content and data as the foundation. Acquia DXP combines both in an open, flexible platform that ensures accelerated digital transformation for organizations.
Acquia DXP ranked as a leader in the 2022 Gartner Magic Quadrant, is at the top of the ladder regarding its ability to execute visions. This empowers organizations to build a platform for the future that scales and grows as the market evolves.
What Is Acquia DXP
Acquia DXP is an open platform comprising Drupal and Marketing Cloud. It offers vast capabilities for content management and customer experience, including personalization, analytics, customer data platform, and customer journey management.
Acquia DXP is available as a Platform-as-a-Service (PaaS) offering with a few components available as a Software-as-a-Service (SaaS). It is best suited to B2C and B2B use cases and can also target B2E because of its modular solution architecture.
Components of Acquia DXP
Three primary components form the foundation of Acquia DXP.
1. Experience Infrastructure
The experience infrastructure rethinks the monolithic digital stacks to new and flexible digital architectures that scale for the future. This component enables digital-first organizations to flourish with modular services and enable quick development and release cycles.
The Acquia Experience Platform comprises Acquia CMS, Cloud IDE, Cloud Platform, and Site Studio. It allows organizations to put reliability and security at the forefront of their flexible architecture. This is instrumental in helping organizations engage with customers and help them achieve their goals.
Arriva Bus utilized Acquia's experience infrastructure to rebuild its digital experience for customers searching for travel information and purchasing bus tickets. This was a big improvement over the previously fragmented suite of journey planning and purchase tools that were difficult for travelers to use.
2. Content And Data
Content and data form the foundations of Acquia DXP because:
Content guides the customers on their journey. According to Acquia, content constitutes 70% of the total digital marketing spend and is the lifeblood of customer experience.
Data, on the other hand, guides content and the customer experience. It helps make informed decisions on what content to produce, to the surface, at what time, and to whom.
Acquia understands these benefits and leverages content and data to boost business agility and maximize the value of marketing. Data is unified to personalize the customer experience and generate actionable insights that foster meaningful connections. It also leads to more engagement and revenue. This is the next step in automating customer journeys, which is vital for digitally mature organizations to master.
Acquia's CDP also utilizes data to optimize customer loyalty, minimize privacy risks, and generate better analytics.
Lids utilized Acquia's data and content capabilities to capitalize on its loyalty program by creating a consolidated view of high-value customers.
3. Machine Learning
With machine learning, organizations can scale content and experience delivery without manual work. Acquia DXP uses the power of AI and ML to help organizations scale how they mobilize content and data to deliver excellent end-user experiences. This is done in three fundamental ways.
The technologies predict customer behavior
Generating a more refined understanding of customer personas
Enable one-to-one personalization
ML does all of the above at an unparalleled scale.
Organizations like Arcelik, which operates in over 30 countries as an international appliance and electronics manufacturer, used Acquia's machine learning models to 6x their conversion rates. Using Acquia's CDP machine learning model, User2Product Recommendations, Arcelik could offer the most relevant products to each customer.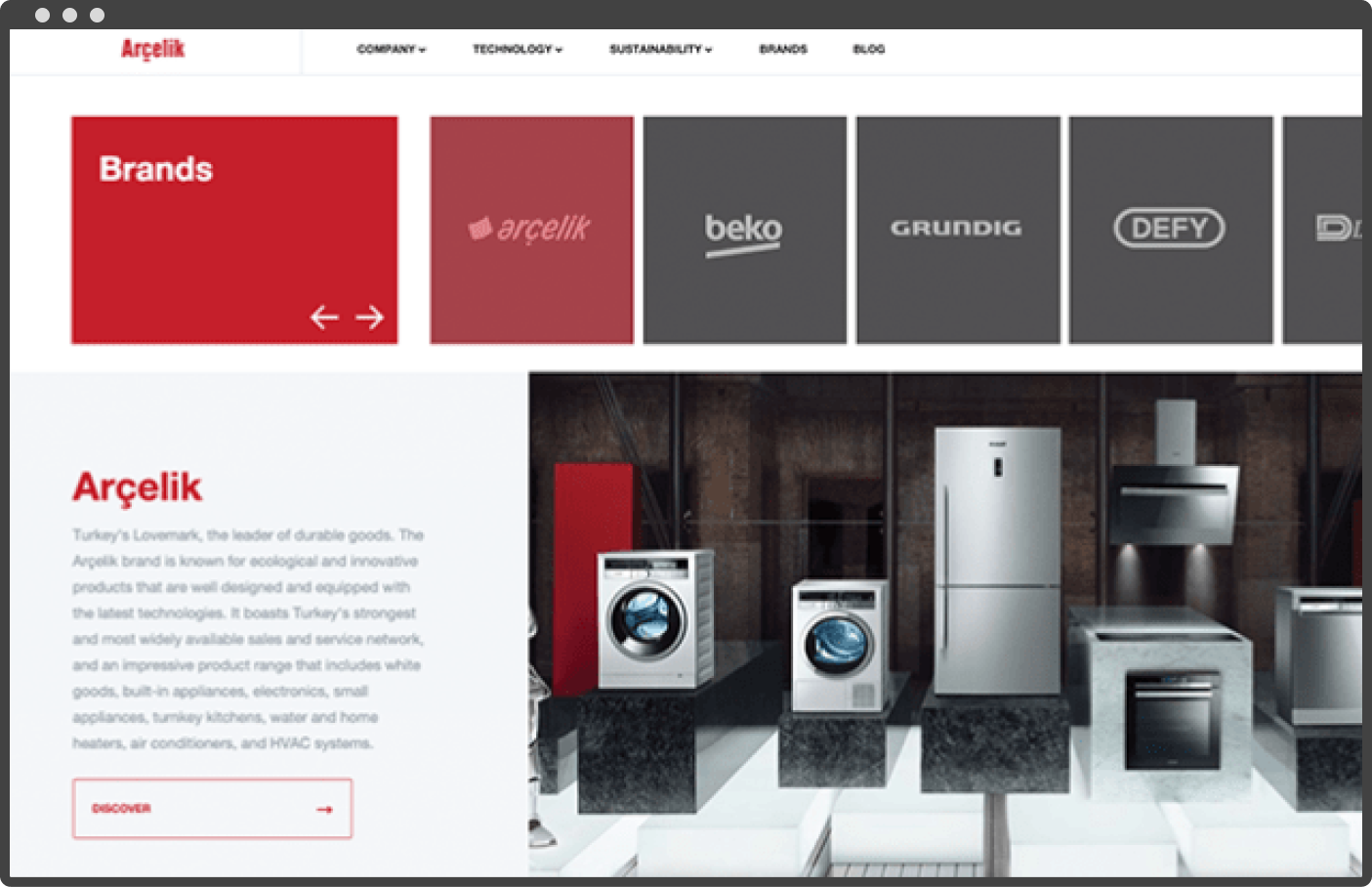 Solutions For Creating A Unified Digital Experience
The core components of Acquia DXP are built with the help of the following solutions.
Cloud Platform
Acquia Cloud Platform enables organizations to scale their digital experiences on a fully managed platform. The platform does more than hosting and is built for better, faster, and stronger Drupal applications.
Acquia Cloud Platform has the following features to orchestrate the best Drupal performance.
UNICEF.org is home to over 124 regions and country office sites. It has over 19 thematic sites and supports content production with nearly 600 personnel in 64 languages. But a while back, the organization could not meet its strategic and operational needs.

To solve this issue, the organization needed to move away from its existing web properties that were restrictive, slow, inefficient, and kept online supporters from engaging with the content. Acquia Cloud Platform helped build a DXP that enabled UNICEF to achieve its current exposure and audience engagement levels.
Site Factory
Site Factory is a centralized platform for efficiently building, managing, and updating a portfolio of sites. Teams can easily control sites for multiple languages, campaigns, regions, and brands. Beyond this, Site Factory also allows organizations to:
Use multiple codebases and installation profiles with Factory Stacks
Clone existing sites and use them as a template within minutes
Remove IT backlog and support costs by deploying site updates across a portfolio of sites
Deploy content at scale
Acquia Site Factory also enabled AB InBev brand Labatt to build 12 individual brand websites in three months. The quick results were delivered to help the organization take advantage of the peak summer season. Read more to find out how the results were delivered.
Site Studio
Site Studio is a low-code tool that fundamentally allows organizations to change how they build and update digital experiences. The easy-to-use drag-and-drop interface can be used to create or change an existing page.
With Site Studio, adding content, updating content, or making design changes becomes simple. The Visual Page Builder functionality also enables users to have a preview of all real-time changes. Beyond this, Site Studio is loaded with features like:
Business units across Zscaler used features provided by Acquia Site Studio to decrease costs by 80%, boost productivity by 400%, and cut time to market by 75%.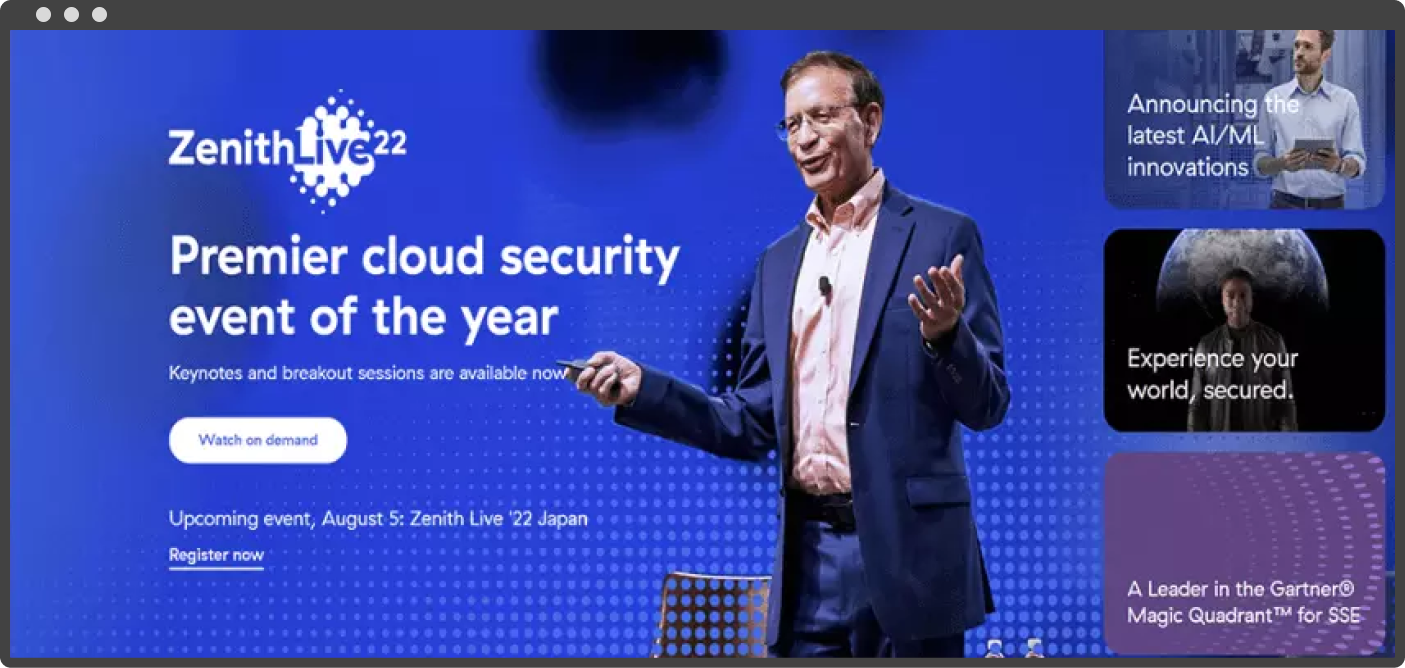 Acquia CDP
Organizations can get their customer data in one place with Acquia's CDP. This enables powerful insight building that boosts marketing strategies and levels up the customer experience.
Acquia CDP has achieved enterprise success as it comes with best-of-breed analytics, segmentation, and identity resolution. Other features included within Acquia CDP are:
These features were employed to help Moosejaw create more meaningful and personalized experiences for its customers. As a result, the organization increased revenue per email by 9%, decreased customer acquisition costs by 10%, and increased conversion rates by 125%.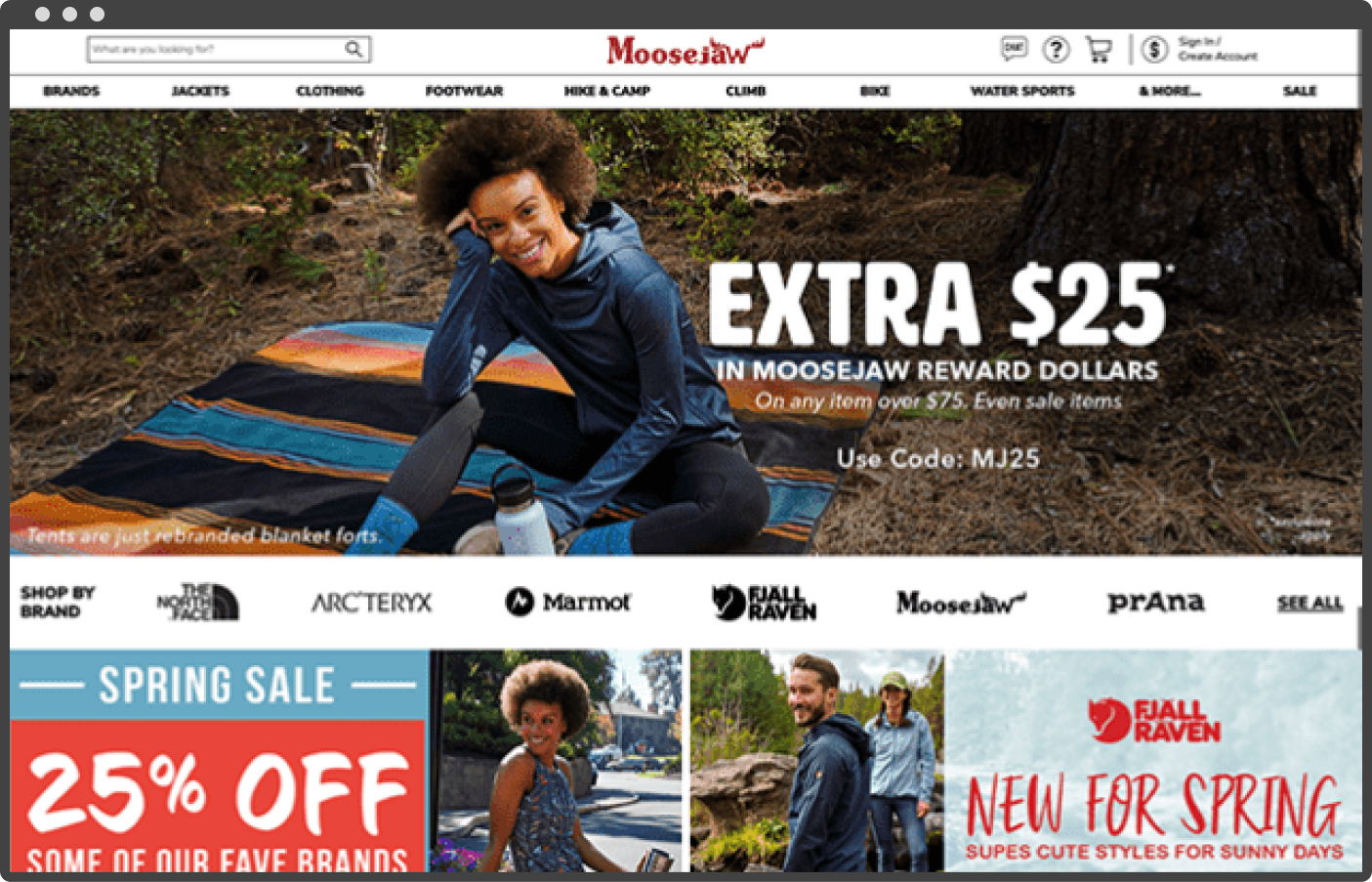 Campaign Studio
Campaign Studio enables organizations to make meaningful connections with their customers by engaging them correctly at the right time. Acquia Campaign Studio enables efficient campaign management by allowing seamless deployment, management, and tracking of multiple campaign studios.
According to research done by Acquia, companies that use marketing automation platforms tend to outgrow their competitors by 63%.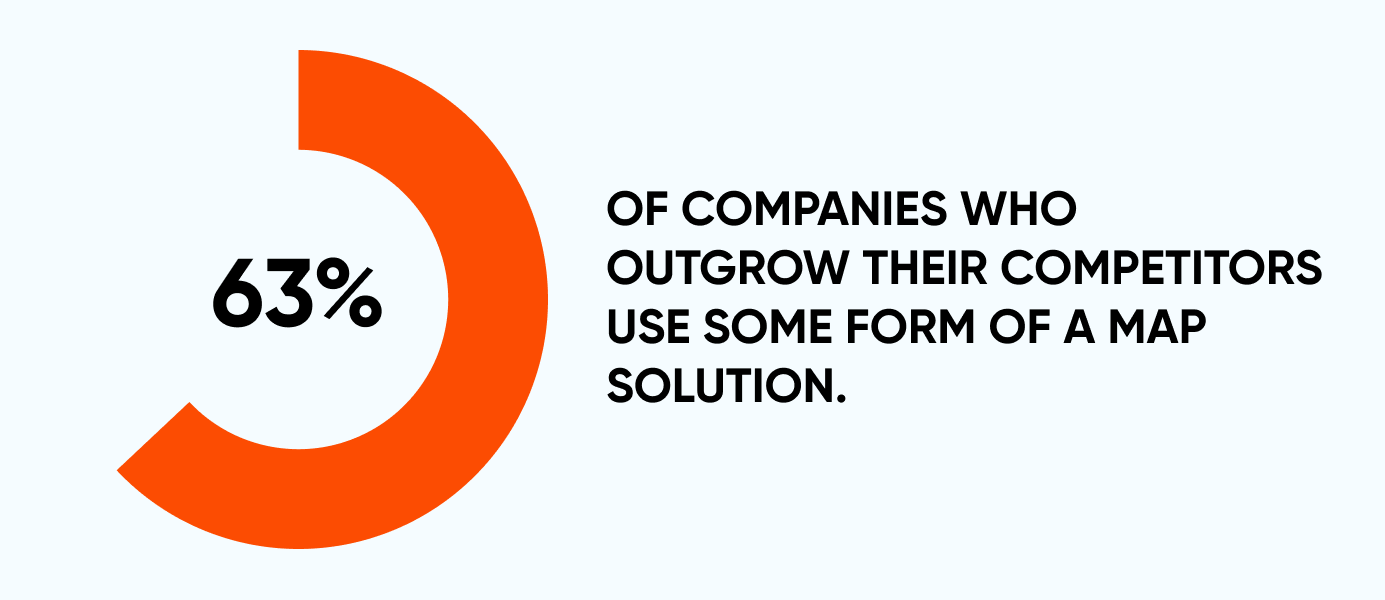 This is why solutions like Campaign Studio come with key features like:
Campaign Factory
With Acquia Campaign Factory, organizations can scale customers' journeys across the entire business. It allows organizations to capitalize on unexpected opportunities by quickly getting the word out. It ensures that organizations can:
With Acquia Campaign Factory and Acquia CDP as part of the Acquia Marketing Cloud, marketers can use deeper insights to create relevant and impactful experiences across channels. This plays an integral role in maximizing marketing ROI across the organization.
Personalization
With Personalization, organizations can unify data and content to deliver great customer experiences across multiple channels. The no-code interface makes it easier to design individually-optimized experiences that always delight. Organizations also get access to features like:
Bowlero Corporation utilized these features to create exceptional online experiences that mirrored its industry-leading bowling center experiences. As a result, the organization experienced a 79% increase in conversion rate, a 39% increase in online book revenue, and a 20% increase in site traffic.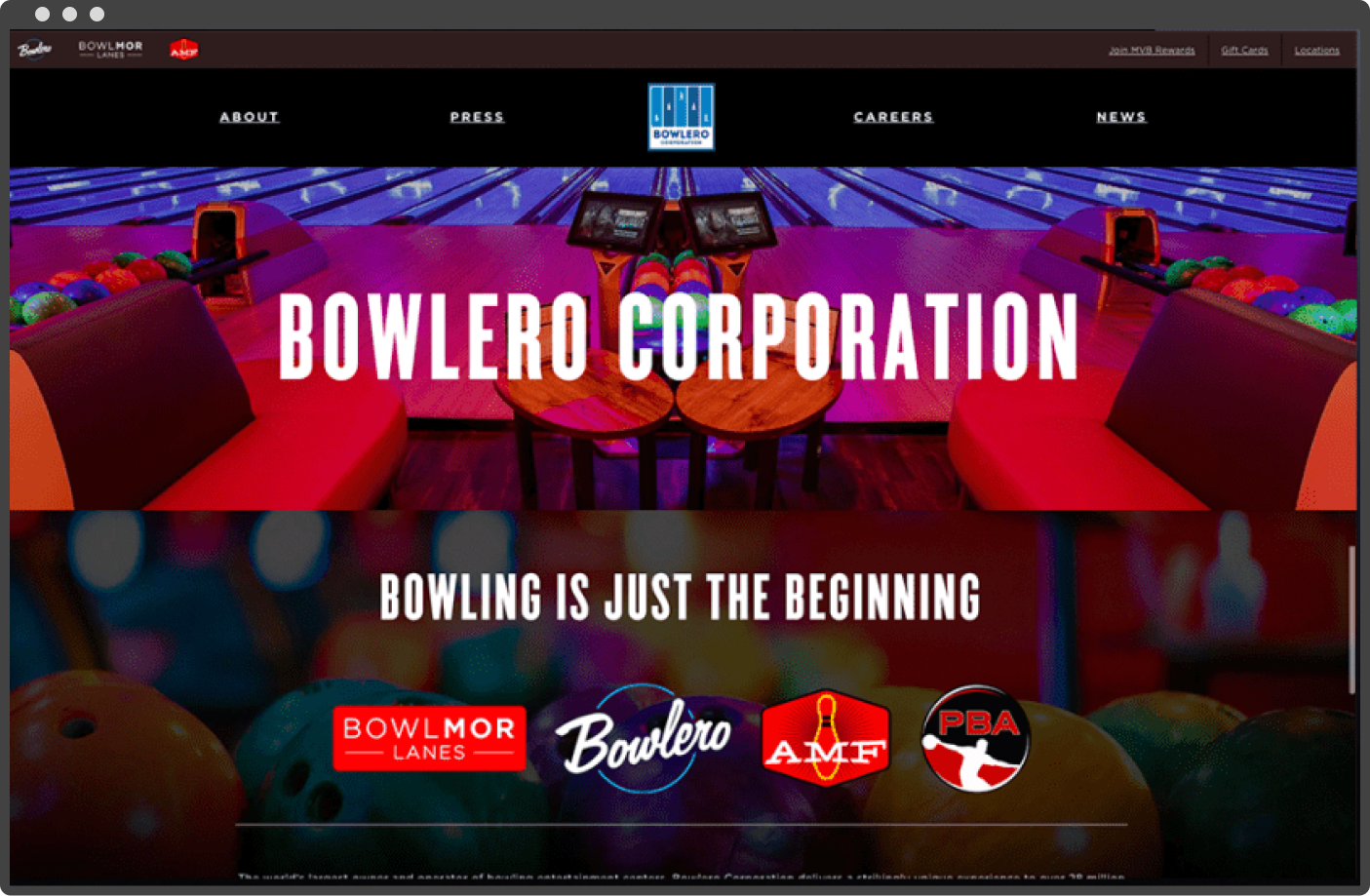 Acquia CMS
A truly hybrid, open source, and composable CMS that enables the entire team to contribute content across the DXP. It is powered by Drupal and optimized for the Acquia platform to help organizations deliver omnichannel content.
Acquia CMS also comes equipped with features like:
Structured Content: Efficiently manage and assemble content models, define relationships between content types, and quickly organize content.
Headless CMS And API: Delivers hybrid headless content that empowers the entire organization with its low-code publishing power and flexibility.
Composable Architecture: Compose and adapt the CMS by choosing from over 10,000 extensions and integrations in Drupal.
Developer Workflow Tools: Innovate faster by writing more code while minimizing mistakes.
SEO: Get higher search rankings, more traffic, and faster websites.
Arriva Bus utilized the capabilities of Acquia CMS to deliver a unique customer experience by serving content through several headless APIs. The headless API was also used to provide content for the native apps. This enables content editors to manage content for several client types.

Learn more about how Arriva Bus achieved a 32% increase in year-over-year revenue by implementing Acquia CMS.
Acquia DAM
Acquia DAM is a cloud-based digital asset management solution that excels at delivering exceptional content delivery workflows, governance, and organization of creative assets. It integrates seamlessly with Acquia's experience platform to deliver rich digital experiences. Other features included are:
Publisher Schedule: It allows admins and contributors to publish permissions and schedule a day or time to publish an asset.
Custom Theming: Utilize themes to customize headers, email logos, and colors that help build a memorable Acquia DAM experience.
Custom Form Fields: Create custom fields for registration and download request forms that help gather important information from users.
Energizer Holdings, Inc., one of the world's largest battery manufacturers, creates enormous data. This data was getting challenging to organize and manage.

Acquia DAM was implemented across the brand to ensure all teams and partners have self-service access to the required assets. This solution resulted in a growth of 560% in total assets within a year.
The Long-Term Value Of Acquia DXP
Acquia DXP provides features like flexible architecture, governance, security, agile content, and integrations & extensions. But its long-term value is more than that. The total Return on Investment (ROI) is determined by a multitude of factors and needs to be analyzed over time.
Acquia DXP allows organizations to serve different teams easily, adapt to changing circumstances, scale with elasticity, and continue business growth. It generates a positive ROI from day one and for years to come by enabling:
Open And Flexible Integrations
Acquia DXP has a flexible and future-proof build. It is powered by data and support from Drupal, an Open Source community. It connects easily with new tools and features, including the ones that still need to be developed!
This future-ready approach to integration and upgrades allows teams to spend less time trying to fit the solutions and more time leveraging the power of the solutions. Organizations harness this ability to design and deliver powerful digital experiences.
Adaptable Learning Curve
It's painful to miss business opportunities due to a slower time to market. With Acquia DXP and low-code site-building solutions, organizations get greater autonomy over authoring and publishing.
This means marketers and non-technologists have everything they need to do their jobs without facing IT bottlenecks and other dependencies. Ultimately, brands can complete projects on shorter timelines and smaller budgets.
Creating More Value
The total cost of ownership of a DXP extends beyond the initial price. Unfortunately, customers expect fast and on-demand value with today's shorter digital experience timelines. This means that brands can't afford to wait around to see success and need to make an immediate impact.
Acquia DXP employs a composable architecture that quickly empowers businesses to package and assemble different business capabilities and functionality. It integrates with over 20,000 Drupal modules and makes it easy for businesses to build and customize experiences.
Using Acquia's Solutions To Deliver Value
Acquia DXP can help you create a digital solution designed for what comes next. With seamless integrations, community-driven innovation, and intuitive site-building tools, organizations that choose Acquia can achieve a positive ROI and earn greater value for their overall investment.
The experts at Axelerant helped the University of East London (UEL) move its website from Sitecore to Drupal. Acquia's capabilities enabled UEL to achieve a platform with:
Powerful search functionality
Data-driven experience
Personalized content delivery
Inclusive accessibility
Stability
Scalability
Schedule a call to learn more about how the experts at Axelerant can help you get the most with Acquia.
About the Author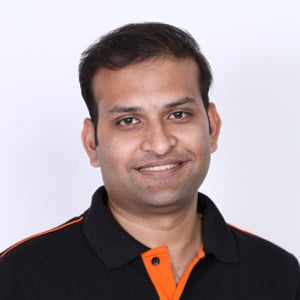 About the Author
Prateek Jain, Director, Digital Experience Services
Offline, if he's not spending time with his daughter he's either on the field playing cricket or in a chair with a good book.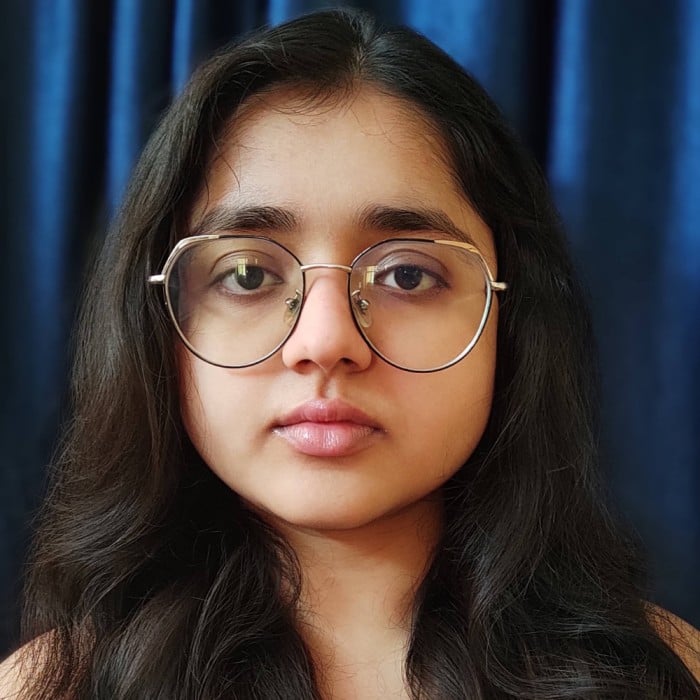 Simran Sethi, Content Marketer
Simran is an avid reader. She is an active runner, who also likes to swim, dance, and sing. For her, the meaning of life lies in the little things. Kindness, passion, and compassion are her life's essential values.