Introduction
Successfully implementing a DXP is a resource-consuming endeavor. This is why organizations must create a customer experience platform that sticks around for many years of support, enhancement, and extension.
To ensure your DXP is robust and scalable, you must ask many questions and ideate a platform that can last you for years.
But what are the right questions to ask?
Go through the checklist to discover the DXP needed before moving on to its implementation.
1. The Basics
Before figuring out the specific channels and components you need to add to your DXP, you must get the basics right. Start by asking key questions like:
Are you B2B, B2C, or B2B2C?
Some DXPs are better suited to a specific business mode. This is specifically true for ecommerce platforms.
What are the key goals that indicate success in your organization?
A DXP should enable an organization to achieve its key success metrics. This is why it is a good idea to know what success looks like and work backward to find a DXP to help you meet those goals.
What are the primary requirements you want your DXP to fulfill?
At this point, it's quite easy to get lost in the number of requirements for the DXP. This is why you must scale back and focus on only a few critical requirements. This strategy will also help establish the core features and functionalities required within a DXP.
Do you need a monolithic or composable DXP?
Figuring out whether an organization needs a monolithic or composable DXP is an important decision. Read more to understand the difference between monolithic vs. composable DXP and determine which DXP suits your business needs.
What is your current digital maturity level?
Evaluating your business's current and desired digital maturity based on key areas like reachability, personalization, flexibility, customer experience, simplicity, and ease of use is important to plan your DXP growth roadmap.
How many touch points do you have?
DXP can provide a single interface for creating and distributing content that is automatically optimized for each platform.
What does your environment look like now?
Organizations with multiple backend systems, which are not integrated, can gain the most from a DXP. Implementing a DXP will facilitate data sharing through custom APIs.
Do you need multi-tenancy for your marketing, data, and site management needs?
Ability to manage multiple input and output data streams, manage the marketing of multiple products or brands and manage thousands of sites with baselined security, governance, and best practices
2. Martech And Integrations
Discover what you need to drive your customer and prospect interactions with your organization.
Do you have a personalization strategy?
According to a report by Salesforce, customers expect all offers from organizations to be personalized. This is why if your organization doesn't have a personalization strategy, it needs one before finalizing any implementation strategy for a DXP. The good news is that organizations that opt for a composable DXP can easily add capabilities later.
How will analytics data flow into your data warehouse?
The data flow will support organizational processes in numerous ways. This is why organizations must have a data warehouse and reporting strategy.
Discuss with stakeholders and understand their expectations before figuring out how to use data for analysis, reporting, and business planning.
What tools do you need for digital marketing?
Consolidate a list of tools that your organization needs for digital marketing. Figure out how these tools should work with the DXP.
Does your organization need a digital asset manager?
Avoid purchasing a DAM unless your organization is willing to change its editorial workflow. If a DAM is required, figure out if it needs to integrate with any downstream systems.
Does the platform need to integrate with a CRM, ERP, or other backend systems?
CRM and ERP are vital repositories for a business. Before moving forward:
Find out the integrations that the organization needs.
Come up with a plan to address any concerns.
Seek help from an expert.
Does your business need a CDP?
Data and Content are like the twin pillars of digital experience. CDP can help overcome traditional data capture and management approaches and can lead to the unification of digital data to deliver better business results.
3. Editorial Experience
A good editorial experience allows an editor to add content per an organization's goals. It should contribute to minimal frustration. Figure out what this means for your organization by answering questions like:
How complex is the editorial workflow?
The complexity of the editorial workflow is usually indicated by the number of editors on the team. An organization with five or fewer editors is fine without a formal workflow imposed on the CMS. If there are more than five editors, a formal workflow is required.
Does the content have to be reviewed by a legal team or product management before publishing?
Organizations in regulated industries like healthcare often need legal teams or product management to sign off on content changes. If that is required, the DXP must have strong editorial workflow capabilities.
Is the content in more than one language?
Workflows around translations are required for organizations that publish content in multiple languages. This also heightens the complexity of the editorial requirements. Make sure to drill into how the DXP handles languages and locales.
How quickly is the content published?
It is essential to have clear expectations around caching and content publishing timelines at the start of the project. This makes it easier to align engineering's caching strategy with the organization's requirements.
Are your marketers and site builders looking for more controlled access to make direct updates and edits to both content and layouts?
Low-code site editing tools can be more inclusive for non-developers, collaborative, and agile, speeding up content publishing times by as much as 4x.
Have you performed any audit or analysis on the effectiveness of your content and messaging?
Laying out the required content types, taxonomy, and associated metadata and how the content should be structured for improved content discoverability and effectiveness. Also, identifying what content needs to be migrated, what needs to be archived/removed, and the new content that needs to be added.
4. Digital Commerce
Digital commerce enables customers to purchase goods and services. This experience must be optimized. And organizations should start that process by answering questions like:
Does your organization need digital commerce?
Once commerce is thrown into the mix, the selection process becomes more complicated as every DXP has a different commerce strategy. One has to evaluate how well the DXP's commerce strategy meets the organization's requirements and how well the different commerce technology can suit other use cases.
What are the commerce requirements?
Determine if the commerce requirements are browse-and-buy or something else. The specific commerce platform will be selected based on the requirements.
Is headless required?
The choice between headless and side-by-side is critical as it greatly impacts an organization's commerce platform support. While making this decision, be thoughtful about the implications of each approach, as there are drawbacks.
Is your requirement better suited for commerce-led, experience-led, or modular API-first architectures?
Poor architectural choice can make it challenging to adopt new 3rd party tools/software quickly and effectively. It can also lead to failure to properly integrate with legacy or in-house platforms and unable to modify commerce components for customized features.
5. Headless, Decoupled, Microservices
Twenty years ago, monolithic systems were the only choice for organizations. But now, organizations can adopt more than a one-size-fits-all approach. Analyze what approach works best for your organization by answering the following questions.
Is a headless strategy for the content experience required?
If an organization wants to invest in a headless approach now or the next few years, it's a good idea to opt for a composable DXP.
Does your organization need a microservice strategy in the digital stack for IT leadership?
A decoupled or headless capability within the DXP is integral if a microservice strategy is required in the digital stack.
What are your organization's decoupled needs?
An organization might be ready for decoupled needs today or may not be ready for a few years. But one must consider if there are projects that will involve microcontent or sending content to other channels in the next few months. To evaluate the answer correctly, deep dive into the position of the DXP provider around headless.
Does your organization have challenges with developer velocity?
Abandon the legacy theming layers of the most modern DXPs and go headless to address developer velocity. This allows organizations to embrace modern best practices. Composable DXPS are best suited for this.
6. Security And Performance
Security is one of the key attributes for the success of a DXP. But defining and maintaining DXP security is a continuous process. And this process starts with discovering the security needs of an organization.
Do you have an effective edge caching strategy?
Getting caching right is an essential part of making any DXP implementation successful. Organizations need a clear plan to make sure that the DXP supports the specific caching requirements. Try having this discussion with a technical person on the call to ensure that all questions are answered.
What is your edge security strategy?
As a safe practice, most mid-market and enterprise brands must act as though they are a target. DXPs need to offer organizations an edge protection service.
What is your DDoS threat enticement level?
It is imperative to consider your business's attractiveness as a target to malicious users. Try answering questions like if your business operates in a controversial field and if a parent or subsidiary meets these criteria. Make sure that you implement a DXP that is committed to security.
Do you need a Single Sign-On (SSO)?
SSO is a session and user authentication service that allows users to access multiple applications through a single login credential. Organizations should figure out if the DXP needs connectors or extensions for SSO.
7. Regulatory
With a DXP, organizations should build, manage, and deliver connected digital experiences that meet regulatory and industry-specific requirements.
Do you need to be ADA or GDPR-compliant?
Any new DXP implemented must have a section devoted to how it will comply with today's and tomorrow's regulatory requirements. Organizations in the US, Canada, and Europe must be ADA-compliant. And organizations that process the personal data of EU citizens need to be GDPR compliant.
Make sure that you ask the DXP provider about support for regulatory compliance.
Do you need to be compliant with HIPPA regulations?
Handling healthcare data comes with heavy obligations. And if your organization works within this industry, you must find a DXP provider that can ensure that the DXP is HIPPA compliant.
8. Selection
The last step in discovering a DXP requires hammering details like key stakeholders, organization goals, and what organizations might have missed.
Who are the decision-makers for the DXP platform selection?
Find out all the folks within your organization who will be the stakeholders when launching a Digital Experience Platform. The stakeholders must be representative of the people who will be using the DXP daily or whose employment performance will be measured by the success of the digital project.
What are the few individual goals of each DXP platform stakeholder?
By doing this exercise, businesses can quickly identify if there are any misalignments in the project success between stakeholders. These misalignments should be addressed before moving forward.
What have you missed while considering the needs of your DXP?
This is a brief but important exercise. Try to get in touch with somebody who has been a key stakeholder in a DXP implementation project. Ask questions and look for advice.
Stuck Discovering A DXP?
Discovering a DXP project is a daunting task. You need to consider several essential factors, which can be very confusing.
At Axelerant, we implemented this DXP discovery questionnaire to re-engineer an intuitive, accessible, personalized, and secure DXP for the University of East London (UEL). The discovery questionnaire was used to resolve the high-level challenge of making it easy to find information about courses, programs, careers, immigration, and research work in a single place.
The discovery of the required DXP took five weeks, during which a design strategy was developed before laying out a technical implementation roadmap. The Axelerant team went back to continuous discovery after every technical delivery.
As a final result, Axelerant helped UEL move its website from Sitecore to Drupal to achieve a platform that offers powerful search functionality, inclusive accessibility, data and content personalization, and scalability.
If you are stuck discovering a DXP, the experts at Axelerant can help. Schedule a call to learn how.
About the Author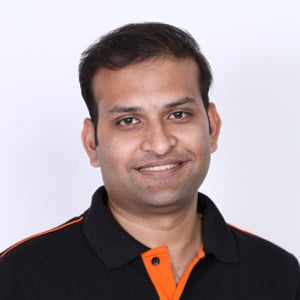 About the Author
Prateek Jain, Director, Digital Experience Services
Offline, if he's not spending time with his daughter he's either on the field playing cricket or in a chair with a good book.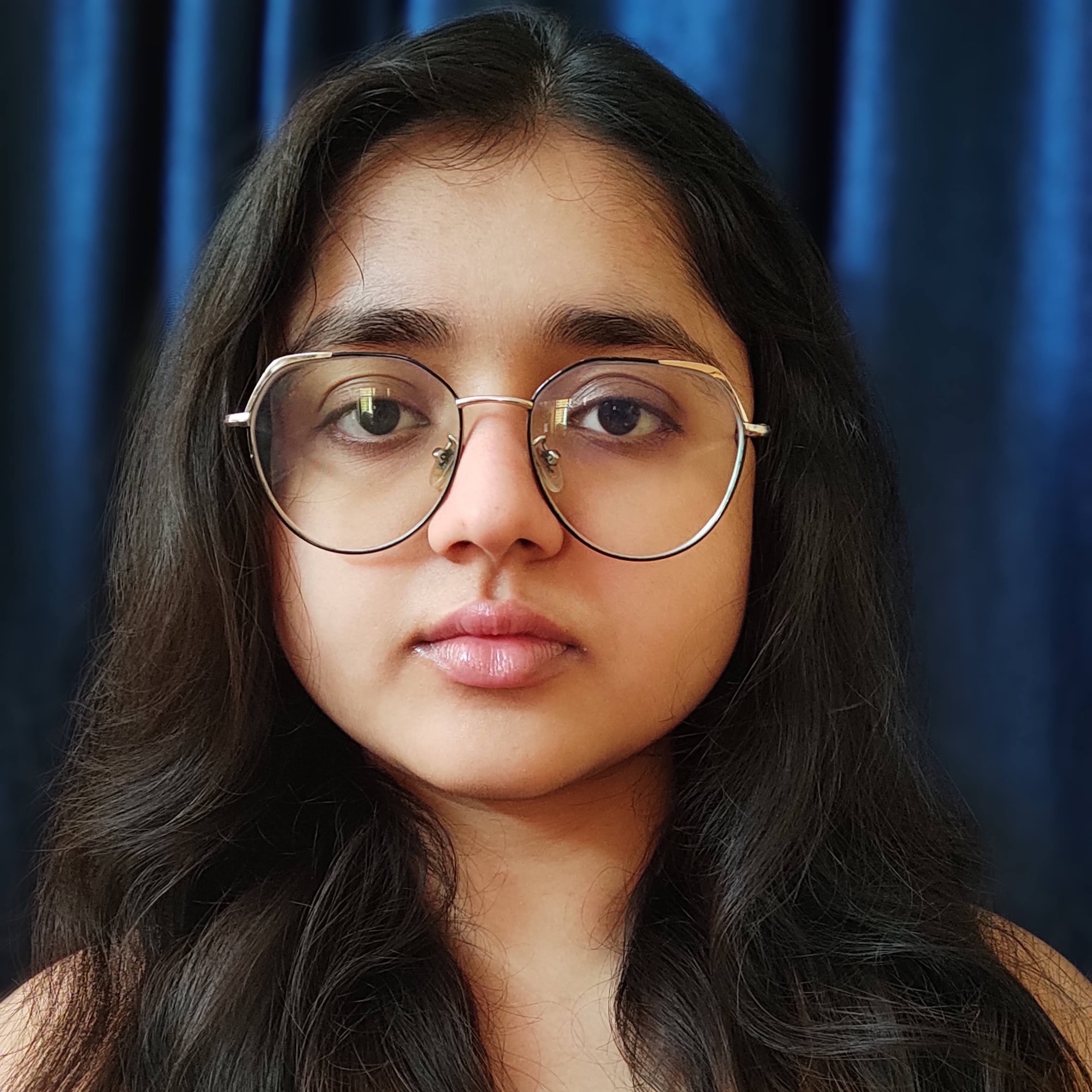 Simran Sethi, Content Marketer
Simran is an avid reader. She is an active runner, who also likes to swim, dance, and sing. For her, the meaning of life lies in the little things. Kindness, passion, and compassion are her life's essential values.